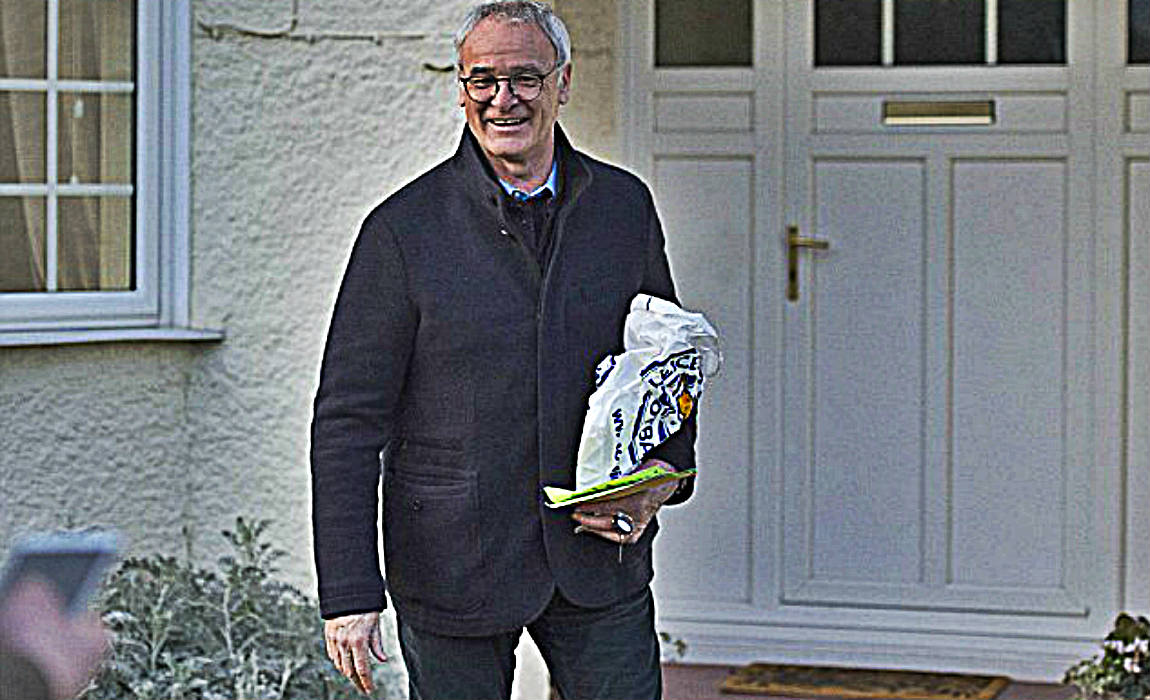 Ranieri Releases Statement After Leicester Sacking: 'Yesterday My Dream Died… The Adventure Was Amazing…
Former Leicester City manager Claudio Ranieri accentuated that his his 'dream died' after being axed nine months after guiding the Foxes to their first ever Premier League title triumph.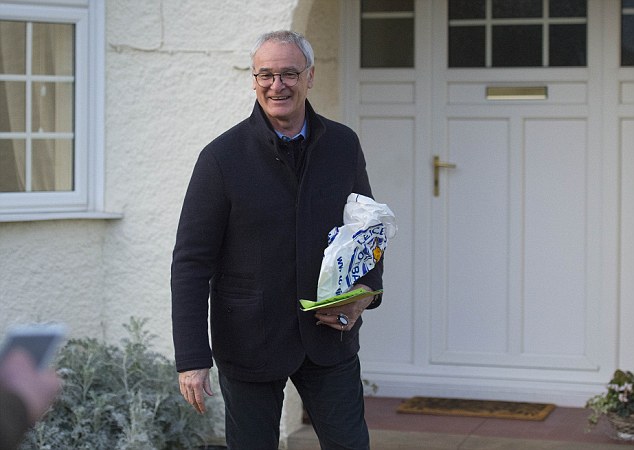 Claudio Ranieri arrives at his house this afternoon after being sacked by Leicester City last night and stops for pictures on his door steep.
Ranieri, who was informed that he would have to leave with immediate effect after his return from Spain by director of football John Rudkin, has now released a statement in which he manifested his grief at the end of a 'wonderful journey' with the team that has a special place in his heart.

The club bosses dropped the axe on Ranieri a day after they lost 2-1 to Sevilla in the Champions League last-16 tie.
After a fairy-tale Premier League title triumph last season, the Foxes made a disastrous start under Ranieri this season that has left them only a point and a place above the relegation zone.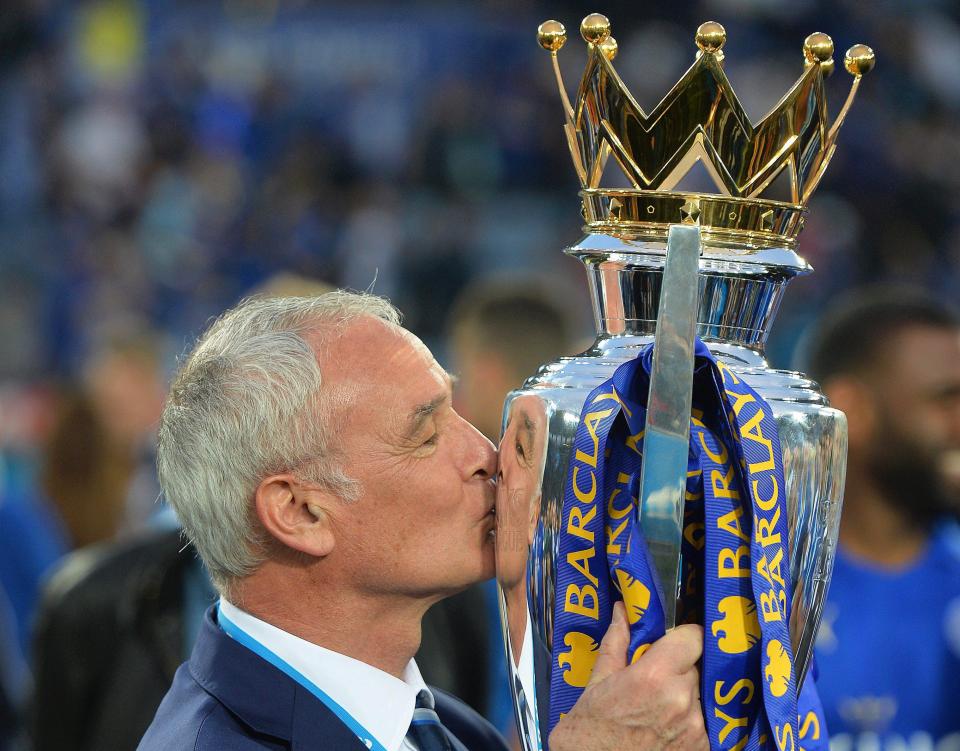 It appeared as if the Foxes' historic Premier League title triumph last season has taken a toll on the players.
Ranieri's side beat all odds and clinched their first Premier League title in history last season. They finished ten points clear of the runners-up Arsenal.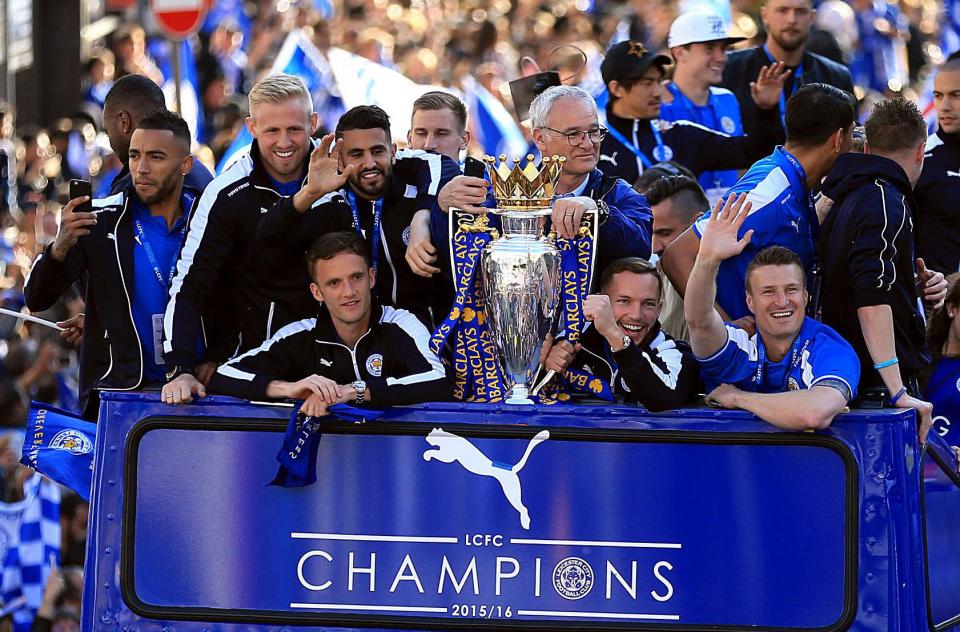 However, this time around Ranieri's side have failed to recreate their form from the last season and after a series of lack lustre performances, Leicester City have only clinched 5 wins so far this season from 25 matches and are 17th in the Premier League table – only one point above the relegation zone.
Every tactical change or a change in philosophy seemed to have worked for the 65-year old last season – with Jamie Vardy earning 25 goals in all competitions and Riyad Mahrez clinching the PFA Player of The Year Award.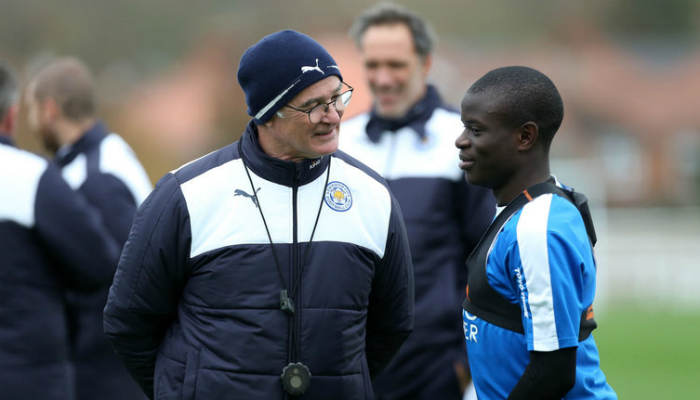 It is believed that Ranieri's downhill ride began when he failed to hold onto his playmaker N'Golo Kante, who had single-handedly dominated the midfield last season and had played a pivotal role in their title success.
Kante made a switch to current league leaders Chelsea under the Italian's watch and since then the Frenchman has turned into one of the brightest stars in the Premier League – almost winning every battle in the midfield.
Kante joined Chelsea for a transfer fee of £32million and guided the Blues to the top of the table this season.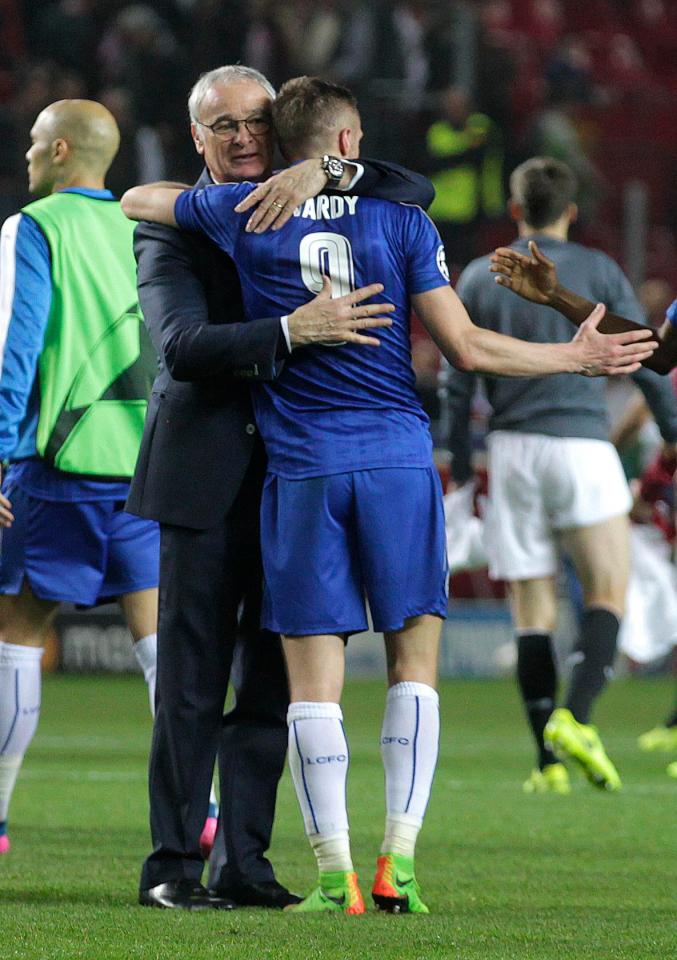 Last season Ranieri had garnered a rock-solid defensive display – conceding just 36 goals and all thanks to Wes Morgan and Robert Huth, who were like pillars made of rock in front of goalkeeper Kasper Schmeichel at the back.
Leicester City have already conceded 43 goals this season, 13 games still in hand.
The Foxes lost 2-1 to Sevilla on Wednesday which left their Champions League hopes hanging by a thread, but Vardy's late away goal has now given them a chance to turn the tables around at home.
It has been their disastrous Premier League form which has made the owners nervous.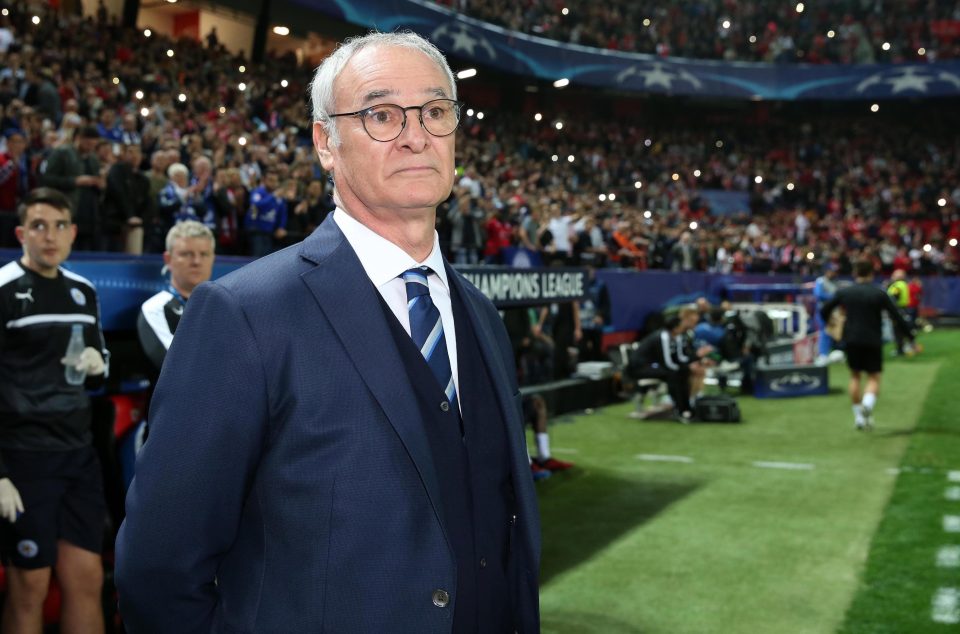 A disastrous start under Ranieri so far this season has left them only a point and a place above the relegation zone and a 1-0 win over West Ham is their only win in last 10 games.
Treacherous Leicester City stars conspired against the Italian and held four secret meetings with the owners to get Claudio Ranieri axed.
Foottheball sources reveal that the first meeting with the director of football Jon Rudkin took place back in December.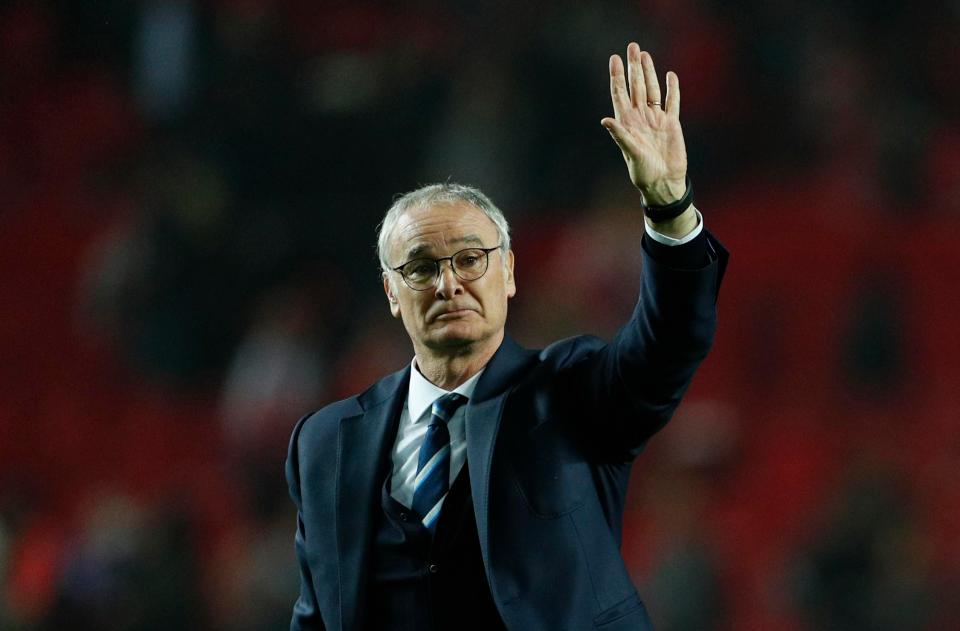 Ranieri lost the respect of the dressing room after a disastrous run of defeats – that started with the first game of the season against Hull City.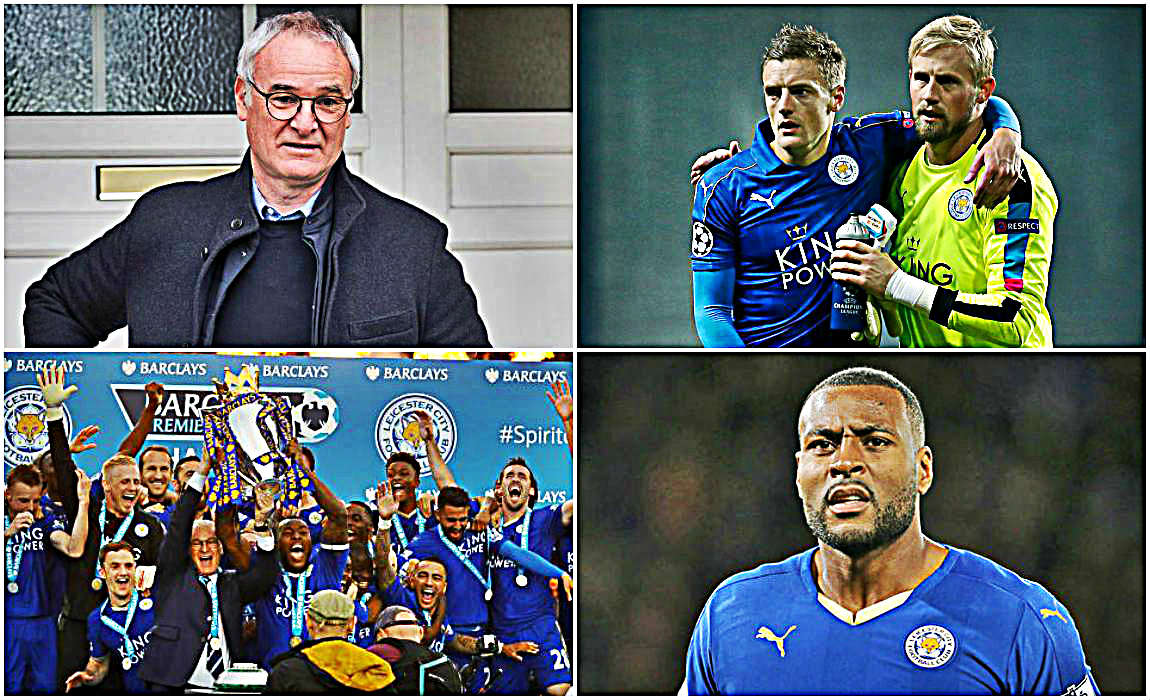 Foxes stars including skipper Wes Morgan, Kasper Schmeichel and Jamie Vardy were approached to discuss Leicester's downhill ride in the Premier League table in detail.
Ranieri, who was told he would be leaving with immediate effect on his return from Spain by director of football Jon Rudkin, has released a statement in which he expressed his sadness at the end of a 'wonderful journey' with the club he will always love.
Ranieri said: 'Yesterday my dream died. After the euphoria of last season and being crowned Premier League champions all I dreamt of was staying with Leicester City, the club I love, for always.
'Sadly this was not to be. I wish to thank my wife Rosanna and all my family for their never ending support during my time at Leicester. My thanks go to Paolo and Andrea who accompanied me on this wonderful journey. To Steve Kutner and Franco Granello for bringing me the opportunity to become a champion.
'I have to thank Leicester City Football Club. The adventure was amazing and will live with me forever. Thank you to all the journalists and the media who came with us and enjoyed reporting on the greatest story in football.
'My heartfelt thanks to everybody at the club, all the players, the staff, everybody who was there and was part of what we achieved. But mostly to the supporters. You took me into your hearts from day one and loved me. I love you too.
'No one can ever take away what we together have achieved, and I hope you think about it and smile every day the way I always will.
'It was a time of wonderfulness and happiness that I will never forget. It's been a pleasure and an honour to be a champions with all of you. Claudio Ranieri.'
Ranieri's assistant manager Craig Shakespeare will now play the role of an interim boss for Leicester City's Premier League clash with Liverpool at home on Monaday, with the club yet to confirm an approximate time-frame on when the new boss will be appointed.