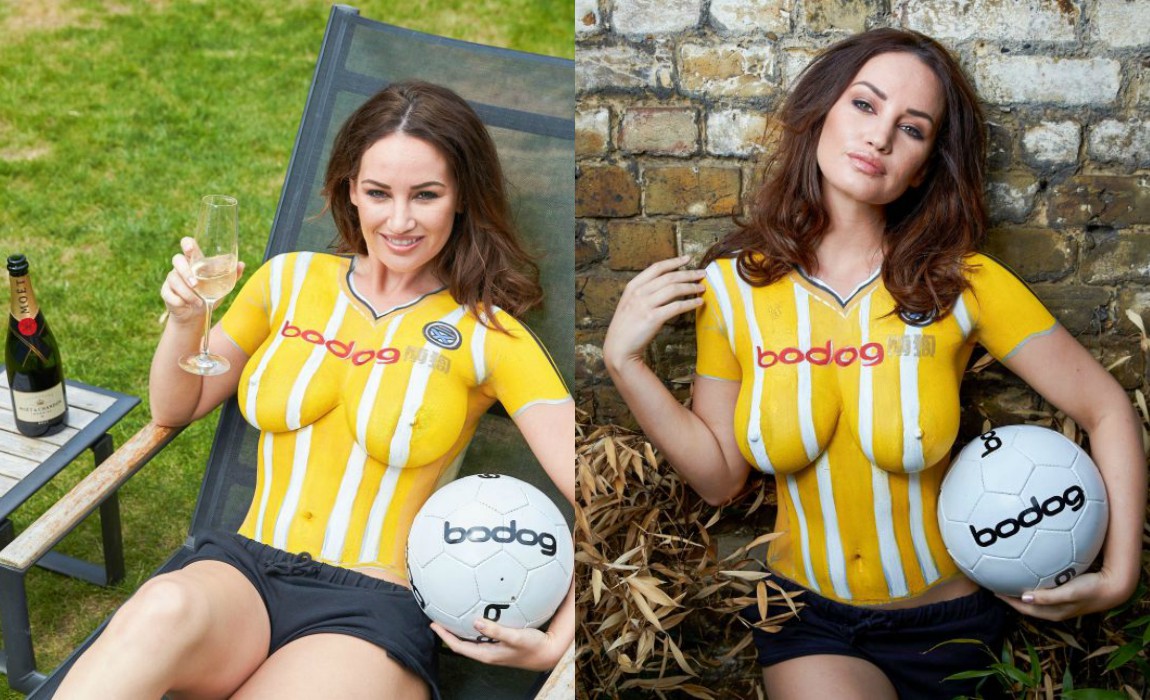 Scottish Club Launch New Strip With Topless Model Covered In Yellow And White Body Paint
The Scottish team Ayr United launched its new away strip with a topless model covered in yellow and white body paint.
Last season, the sponsors Bodog created controversy by using a nude model with just body paint to promote The Honest Men's kit.
The model is in full support for the club and it is expected that this approach will get more supporters next season.
The team is in support of the advertising campaign and hopes that the new strip will bring a bit of fizz to the club.
The Bodog founder Calvin Ayre said: "After the controversy of last year's kit launch we felt we should change our strategy.
"So this year we are using a body-painted model in the away strip rather than the home one.
"We hope the pictures will give The Honest Men the boost they need for promotion and a good Cup run too. 'Mon Ayr!'"
A United spokesperson denied the club had made a boob, saying: "It's a big season for the club and its great to have Bodog on board again.
"In the modern era it's pretty rare to have such a long-term sponsor and there's aplenty to be positive about the season ahead."