It's a battle everyone is awaiting to see, with Premier League leaders Chelsea taking on the second placed Tottenham Hotspurs. With only four points separating them, the showdown at Wembley on Saturday is going to be exciting, electrifying and will also highlight their form in the penultimate month to lift the League Cup.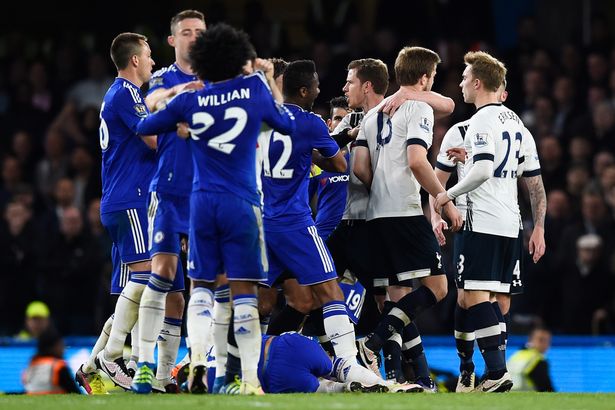 Of course, the one who wins at Wembley will move on to lifting their second cup…probably!
Both Chelsea and Tottenham have tasted victory against one another this season with a 2-1 win for Chelsea at Stamford Bridge followed by Tottenham's 2-0 domination at White Hart Lane. It seemed the Blues would have an easy finish in the Premier League but their recent stumbling form has been capitalised by Tottenham reducing the unassailable ten-point gap to just four.
For Chelsea, their imperious form seems to have been dented in the recent weeks with defeats to Crystal Palace and Manchester United.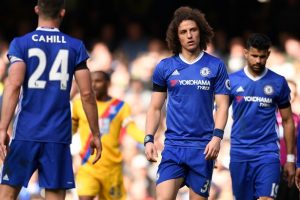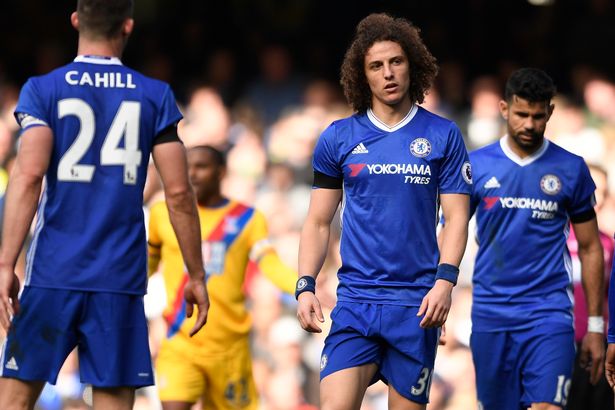 The Blues have not lost back-to-back matches for more than a year, but defeat to Spurs could have an even more damaging effect than seeing them crash out of the FA Cup and would certainly ramp up the pressure ahead of tricky fixtures against Southampton and Everton in the league next week.
However, when it comes to stages like Saturday's Chelsea have the edge in terms of experience – the Blues have won the FA Cup six times since Spurs last lifted the trophy, most recently doing so in 2012.
ALSO READ: Chelsea Have 50-50 Chance Of 'Miracle' Title Win With Tottenham On The Trail
For Tottenham, progress under Mauricio Pochettino has been clear to see, but a tangible reward has so far eluded the Argentine since he arrived at the club.
This young team have established themselves as the closest challengers to Chelsea for the title in each of the past two seasons and sealing a return to the Champions League. The FA Cup for the Spurs has eluded them for 26 years.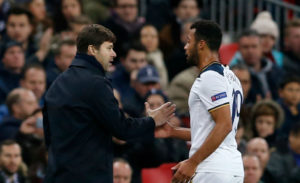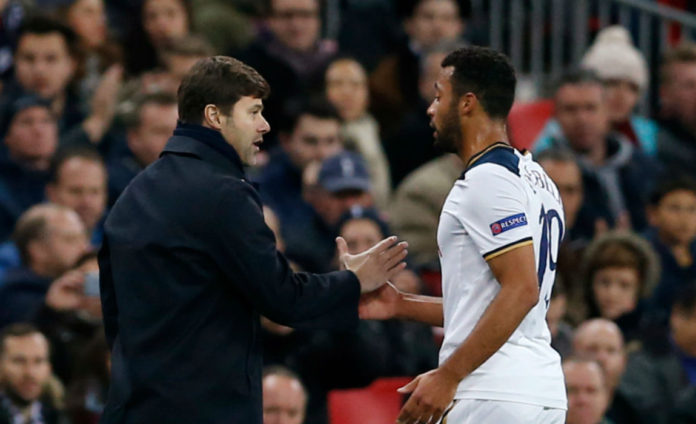 Spurs have won their last eight matches across all competitions and have only been on a better run once in their history – a 13-game streak in 1960. Goals have flown freely in that time too, with Tottenham finding the back of the net 28 times during that spell – including back-to-back 4-0 triumphs in their last two outings.
The last time Spurs failed to win a match was their last game at Wembley, though, and the return to the national stadium will be as much a concern for many fans as the strength of their opposition.
Since beating Chelsea in the 2008 League Cup final Tottenham have won just one of their eight matches at Wembley, drawing two and losing five including two in the Champions League group stages this season.
Pochettino has repeatedly brushed off suggestions of a Wembley hoodoo, but when compared with their White Hart Lane form of 19 wins and two draws from 21 home games this season it is clear that something is amiss when they switch stadiums.
Playmaker
Eden Hazard will make a 'big impact' during the Saturday clash. Such is the confidence in former team-mate and Chelsea legend Frank Lampard!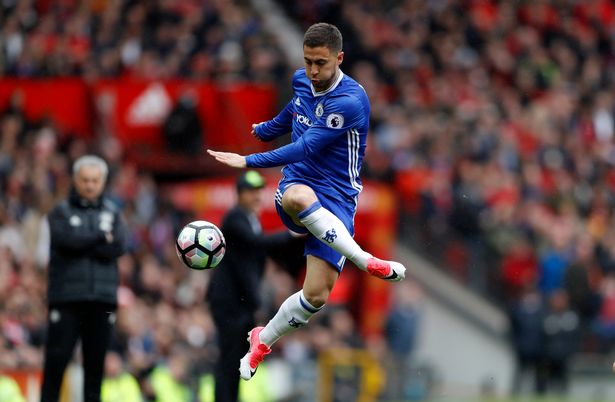 "Chelsea are no one-man band, but he [Hazard] is the most likely to make a difference," Lampard told the BBC.
"I know Eden pretty well after playing alongside him for a couple of seasons and he relishes these big games", he said.
Adding cherry to the cake, Hazard recently secured a place in the PFA Team of the Year and has also been shortlisted for the Player of the Year award, which he previously won in 2015.
Head To Head
Both teams have played 32 games each but Chelsea leads the winner 24-21. However, Tottenham has lost only 3 games compared to Chelsea's 5.
This will be their 12th FA Cup meeting, and Chelsea edge the overall record with five wins to Tottenham's four, including a 5-1 drubbing of Spurs when they met in the semi-final five years ago.
Chelsea are unbeaten in their last four FA Cup clashes with Spurs – a run which stretches back to 1982 when Glenn Hoddle was amongst the scorers in a 3-2 quarter-final win at Stamford Bridge.
Return Of Captain, Legend, Leader?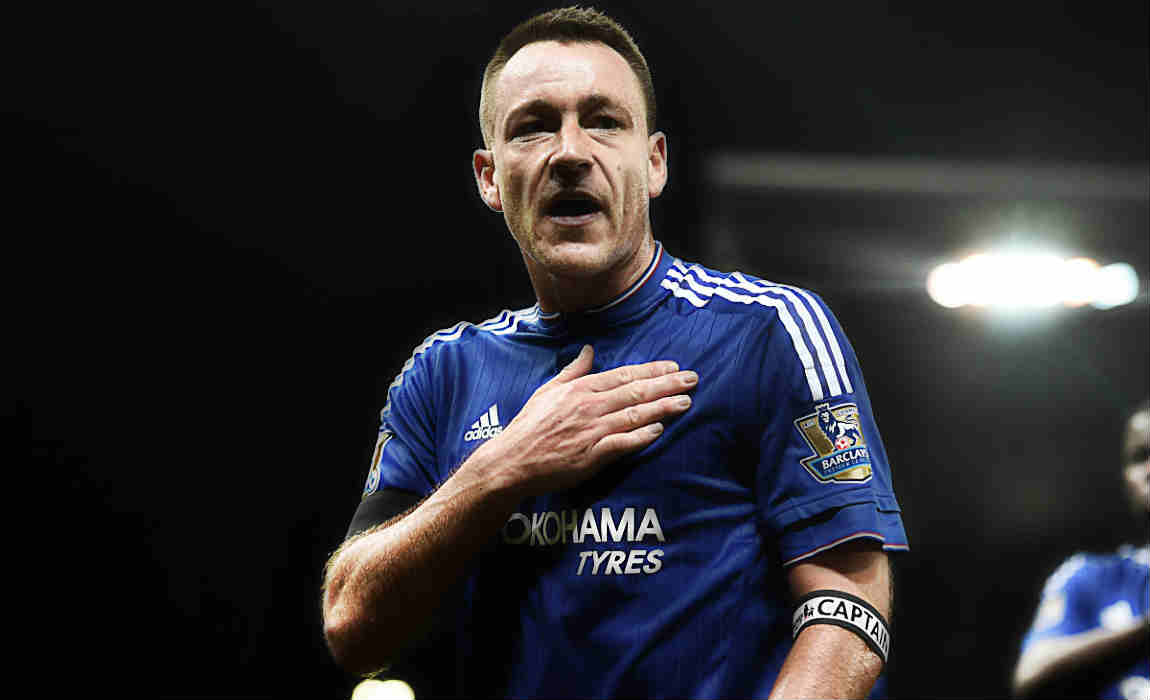 It seems Chelsea might hand an FA Cup lifeline to John Terry for the clash against Tottenham following defender Gary Cahill's illness. Though Cahill is on the mend after being released from hospital on Thursday, Conte must gamble whom to play.
ALSO READ: John Terry Pours His Heart Out As He Writes Emotional Farewell Letter To Chelsea Fans
If Terry is on the field, this is most probably his last appearance for the Blues announcing his retirement after this season.
Manager's Take

After Spurs' 4-0 win against Bournemouth, Pochettino threw the gauntlet when he said, "If they fail, we will be there."
"But we are fighting to be there and to play for the top four. For the second consecutive season, we are there."
Chelsea boss Antonio Conte said he remains "confident" in his side following their loss against Manchester United.
"I prefer to fight for the title and have the pressure rather than not fighting for the title and staying calm. We are lucky to have that pressure," he said.
"Last season Chelsea had no pressure. You play calm and you're happy. We are doing a great job, a miracle if you consider last season and the problems we had. I have confidence in myself and in my players and the club."