United's world record signing Paul Pogba showcased his incredible technical ability while working with Manchester United Foundation.
The French superstar casually chipped the ball and it hit the bullseye of the giant dartboard. Pobga was all smiles and young kids watched on in admiration.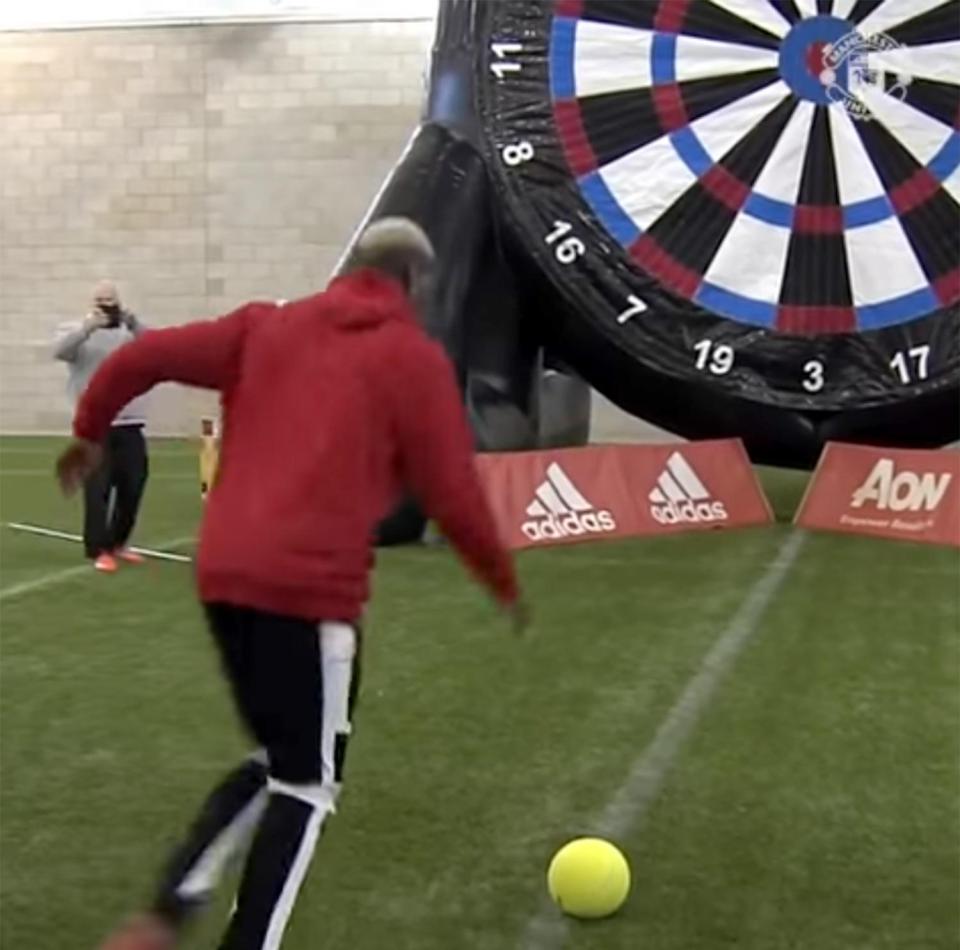 World's most expensive signing showcased exceptional accuracy as he fired the dead ball right into the centre of the dartboard.
Pogba celebrated by spreading his arms before applauding his own skill.
The French midfielder also heaped praise on the kids' footballing acumen, stating: "To be honest they're all good, they shoot very hard for their age. At their age I didn't have that power."
"I will try to shoot some more, to do better, I will see…"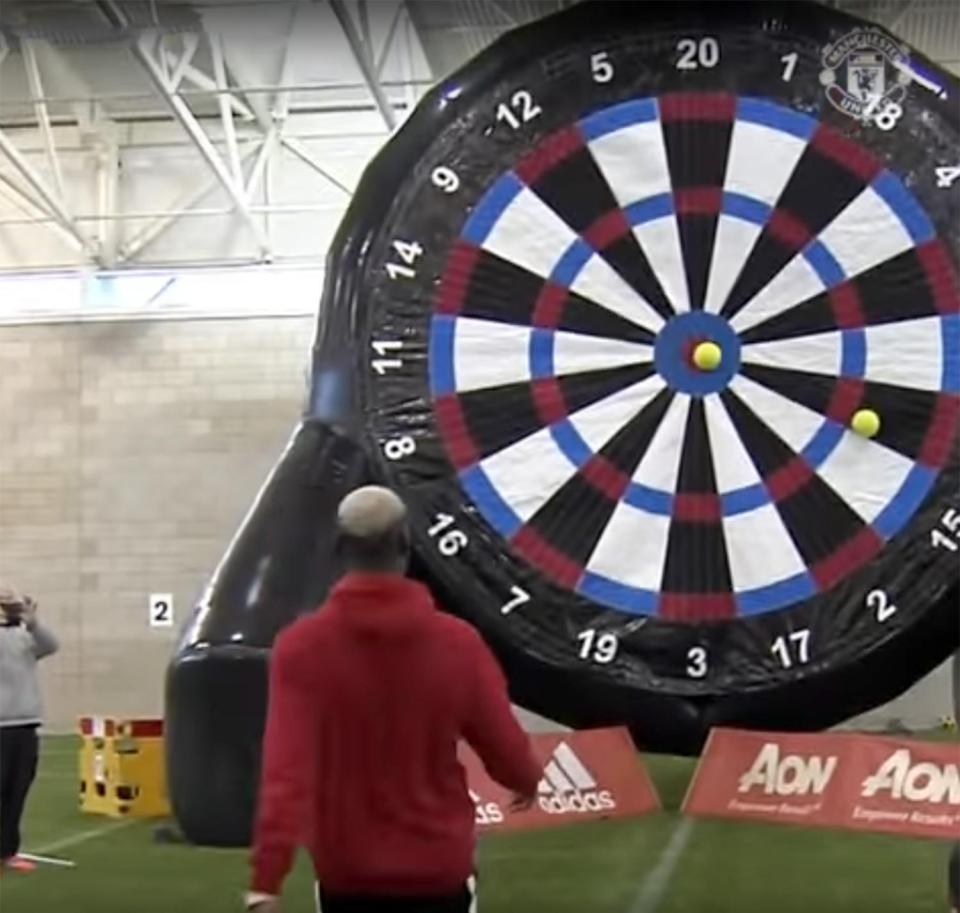 Mourinho's key midfield player then went on to hit the bullseye and said: "Finished!"
Pogba is eyeing to up the ante as Manchester United are desperately trying to seal a place in the top four in the Premier League table.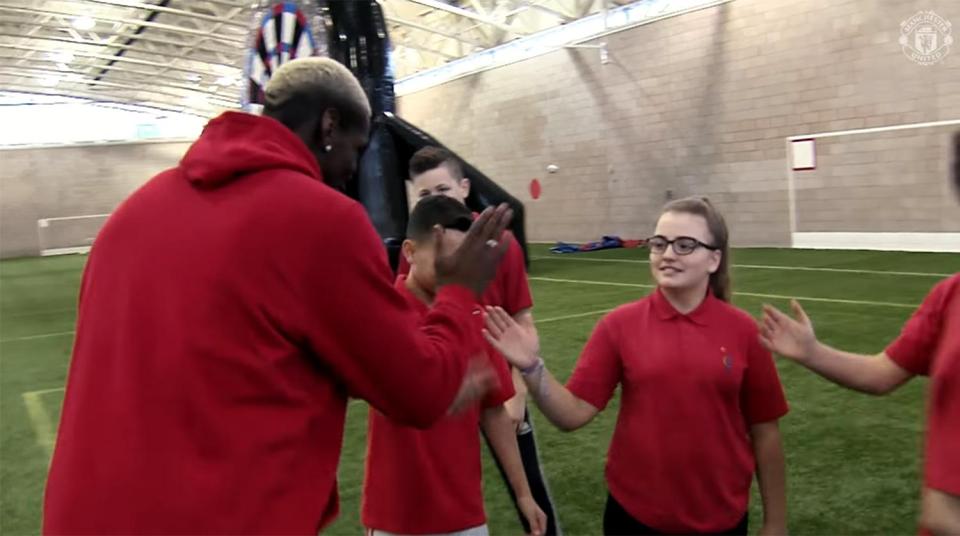 Manchester United are currently sixth in the Premier League table and are behind Arsenal by two points and Liverpool by one point. Klopp's men are currently fifth in the league table.