Sam Allardyce has accepted that he made an 'error of judgment' after being sacked as the Three Lions manager in just 67 days after an undercover sting exposed him using his position to earn extra money and giving advice on how to bend around the FA rules on player transfer.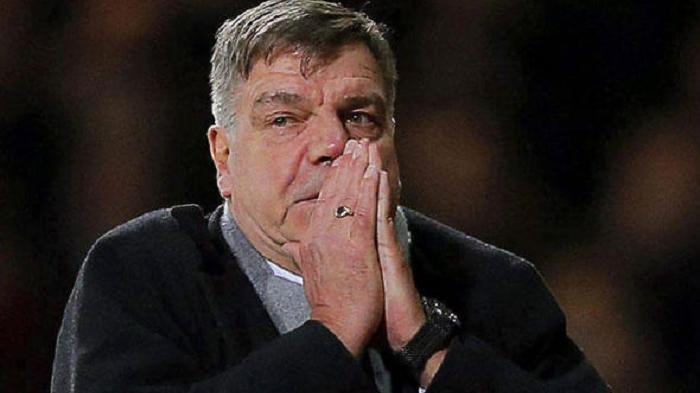 The incident has made Allardyce the shortest-ever manager for England with the FA now searching for a manager for the third time this year.
Wearing jeans and a white polo shirt, Allardyce faced reporters outside his Bolton home the morning after he lost what he'd long seen as his dream job.
'On reflection it was a silly thing to do, but just to let everybody know I helped out somebody I've known for 30 years,' the 61-year-old told Sky Sports News.
'Unfortunately it was an error of judgement on my behalf and I've paid the consequences. Entrapment has won on this occasion and I have to accept that.
'The agreement was done very amicably with the FA, I apologise to all those in this unfortunate situation I've put myself in.
'I have a confidentiality agreement and I've taken the time to talk on this matter. I can't answer any more questions now and I'm going to go away and reflect on it.'
'I'm off abroad to chill out and reflect and I'd like to wish all the England lads, Gareth and the staff all the very best,' Allardyce added. 
Asked if the England job could have been his last in football, he said: 'Who knows? We'll wait and see.'
After speaking to reporters, Allardyce was whisked away in a car as he headed for a holiday with his family to contemplate his future.
Following his departure, Gareth Southgate has been appointed as interim manager for England.
ALSO READ: SACKED! Sam Allardyce Loses The Plot As Undercover Sting Seals His Fate
The FA felt they had little choice other than to remove Allardyce from his position after just one game in charge, condemning him for 'inappropriate' conduct and a 'serious error of judgement' but still sending him away with a pay-off which has made him £1million richer.
On Tuesday, Allardyce was subjected to an intense grilling by FA chairman Greg Clarke and chief executive Martin Glenn, following the embarrassing revelation of the The Telegraph's sting operation.
For the FA, Big Sam's inputs on how to get around the FA's third party ownership rules was among a number of indiscretions Wembley bosses considered hugely damaging to the reputation of the governing body.
Greg Clarke, who was not chairman when Allardyce was interviewed and appointed, may now question whether the FA were aware of the manager's involvement with a limited liability partnership called Proctor House Newcastle.
The FA is most likely to meet Allardyce's recently appointed back-room staff — assistant Sammy Lee, goalkeeping coach Martyn Margetson and part-time coach Craig Shakespeare — to determine their own futures at the organisation.