It all started when Segio Aguero's seven year old boy Benjamin was insulted by singer Karina Tejeda's daughter Sol on Instagram.
The prolific Manchester City striker acted as a peacemaker after his ex Gianinna Maradona called in the lawyer to handle the case. Gianinna is the daughter of Diego Maradona.
Spanish word Maricon, which means sissy, was used. Gianinna, 27 backed by legal advice prompted Karina to tweet the following: "If you've got something to say about my daughter ring me and tell me."
"I can put up with you trying to make me look bad but don't take it out on my daughter."
"Why ring a lawyer and invent a problem between children that didn't exist?"
Gianinna hit back: "I didn't say anything about your daughter."
"If you want to get publicity on some showbiz website, that's not my problem."
She then later tweeted: "Children are reflected in the education they receive from their parents, something which those who have had the privilege of personally meeting Benjamin can testify to."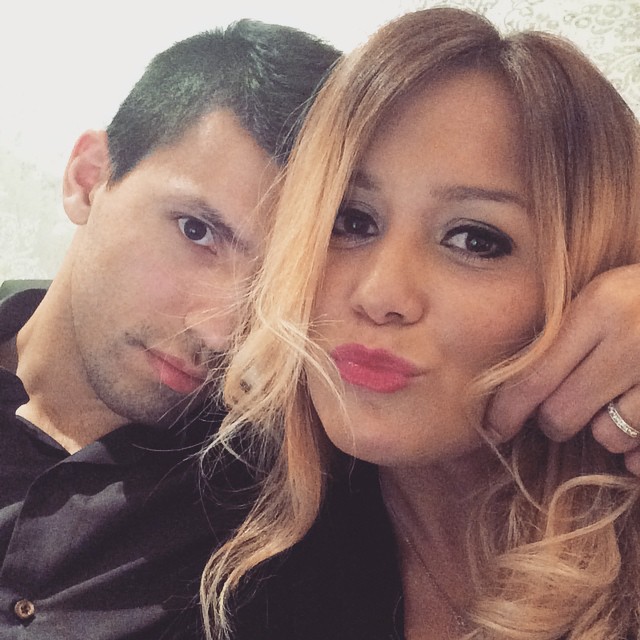 It's understood that Aguero acted as peacemaker – as most of the messages were later deleted.
The Argentine striker scored in Manchester City's 0-5 demolition of West Ham.
And it was a late introduction of Aguero's sister Mayra was joined the scene telling Gianinna to leave her nephew and niece alone in her own Instagram post.
Mayra insisted last night Karina's child – by a singer she dated for six years – had never insulted Benjamin and nothing happened in the Instagram Live video in which the two youngsters appeared while she was playing a Rummy-style card game.
Aguero took legal action against Gianinna just over two years ago after accusing her of hindering his access to their son. He has also backed Lionel Messi to win FIFA's Best Player Award in Zurich on Monday.