[espl_divider divider_color="#fa757d" link_color="#f47d46″]February 13
Hakim Ziyech to Chelsea
Ajax have confirmed that the midfielder will move to Chelsea in the summer. Chelsea will pay £37.5M to Ajax.
Ajax manager Erik ten Hag has also confirmed the transfer of Hakim Ziyech and said that "Ziyech to Chelsea? A transfer was coming, we expected it to happen,And I actually already expected this one or two years earlier. And each time it was: Wow, he stayed again. We are just happy that we will still have him until the end of the season."
The attacking midfielder has already made 159 appearances for the club with 48 goals and 82 assists under his belt. He will join Chelsea in the summer.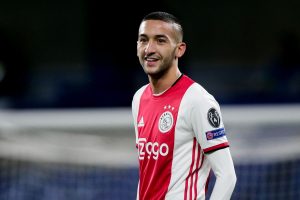 [espl_divider divider_color="#fa757d" link_color="#f47d46″]
Emmanuel Petit: "Messi isn't Cristiano Ronaldo"
After the clash between the Sporting Director Eric Abidal and Lionel Messi it was reported that Messi might leave Barcelona in the summer and will move to Premier League.
The former Barcelona player had his verdict on Messi playing in the Premier League "I don't think he's suited to the intensity of England, He doesn't like being closed down and being fought."
"In Spain he's protected," he added.
"It would be a pleasure for English fans to see him but I don't see why a club like Manchester City would move for Messi at 33."
Petit also compared Messi with Ronaldo, "Messi isn't Cristiano Ronaldo. Physically, he's not the same machine.Ronaldo is a monster but, at 32, Messi has only one or two more years playing at the highest level. Even playing alongside great players at Barcelona, he won't have the same pace or the dribbling ability. I'm sure he knows the end is not far away."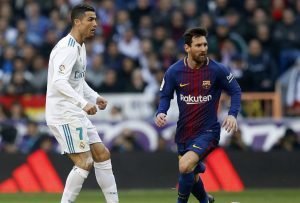 [espl_divider divider_color="#fa757d" link_color="#f47d46″]
Casillas to stand for Spanish FA presidency
Iker Casillas 38, is planning to run for the presidency of Spanish FA presidency. The former Real Madrid goalkeeper who left the club in 2015 for FC Porto has not made a single appearance for the club this season because of the heart attack he suffered in April. According to reports Casillas has already been backed up by the La Liga president Javier Tebas and also has the support of Association of Spanish Footballers president David Aganzo.
[espl_divider divider_color="#fa757d" link_color="#f47d46″]
Ceballos breaks silence over Liverpool snub
Dani Ceballos has revealed that why he chose Arsenal over Liverpool in the summer. He admitted that he chose to move to Arsenal because of Emery and Liverpool's style of play.
The 23 year old said that "That a club like Liverpool loves you is a pride, but my decision was to go to Arsenal because Emery grabbed my hand and told me to go together."
"Klopp is a great coach but you have to see the game philosophy of each team."
"Right now players of my philosophy of play wouldn't fit in a team like Liverpool in the best possible way. But that you are related to the greats is because you are doing things right."
[espl_divider divider_color="#fa757d" link_color="#f47d46″]
Italy's post office hits back at Sarri's comments
Maurizio Sarri who took over from Max Allegri at Juventus at the start of this season has come under pressure after Juve's defeat to Verona. Juventus currently sits second in the table with Inter Milan on top with goal difference separating both the sides.
The Juventus manager was asked about his future as a manager and he said that "If I had wanted to avoid tough tests I'd have worked at the Post Office."
The Italian Post Office responded with a statement and said that "Contrary to what Mr. Sarri claims, pressure does exist at the Post Office," it read.
"It is responsible to citizens, businesses and public administrations. Poste Italiane invites Mr. Sarri to spend a few minutes of his precious time discovering that the Poste is the largest company in the country, chosen by young graduates as one of the most attractive companies to work with, which has achieved one of the best stock market performances in 2019 and ranks third, worldwide, among Italian companies in terms of image and reputation. We are waiting for him in one of our 15,000 centres so that he can see our daily work in person."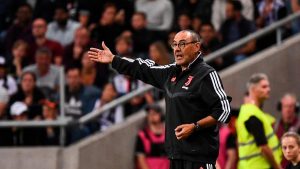 [espl_divider divider_color="#fa757d" link_color="#f47d46″]
Daley Blind returns after 2 months
Daley Blind made his first appearance for the club since undergoing a heart surgery by making a substitute appearance in the 77th of the game with a 3-0 victory over Vitesse Arnhem in the Dutch Cup.
After the match Blind said that "I am really happy to be back on the pitch.I had a little bit of tension before hand because you don't know how it will go."
"The doctor really needed to hold me back and step on the brakes because I wanted to get back ASAP. I wasn't scared at all, I wanted to get back on the pitch as fast as possible."
[espl_divider divider_color="#fa757d" link_color="#f47d46″]
Guardiola under pressure at Manchester City
The Spanish boss who is managing Manchester City for the 4th season believes that he could be sacked if he lose against Real Madrid in the knockout stages of the Champions League.
Manchester City has never won the Champions League in their entire history as expectations from them are really high this time.
Guardiola also stated that "I accept it. I want to win the Champions League, I dream and will enjoy the games against Real Madrid, to see what I can do.And this process, the two weeks before, will be the happiest moments of my profession, to imagine what we can do to beat them."
"If we don't beat them, then the chairman will come, or the sporting director, and say 'It's not good enough, we want the Champions League, I'm going to sack you'."Then 'OK, thank you, it was a pleasure."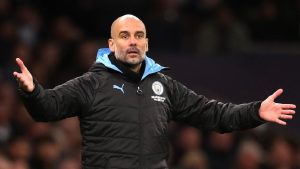 [espl_divider divider_color="#fa757d" link_color="#f47d46″]
Ighalo banned from Manchester United training ground over coronavirus fear
Odion Ighalo Manchester United deadline day signing has been banned from training ground over coronavirus fears. He has been instructed to train away from the Aon training complex. He is expected to join squad on Thursday.
[espl_divider divider_color="#fa757d" link_color="#f47d46″]February 12
Pele has become depressed and reclusive, says his son
Brazilian legend Pele has become depressed due to his poor health and inability to walk unaided, according to his son. Pele's son Edinho says the 79-year-old is now reluctant to even leave the house following complications with his recovery from hip surgery.
"He is quite fragile and he underwent a hip replacement and did not have adequate, ideal rehabilitation. So he has this mobility problem, which has caused a kind of depression. Imagine, he is the king, he was always such an imposing figure, and today he can no longer walk properly" said Edinho.
In recent public appearances, Pele has used a wheelchair and walking frame, something Edinho says he cannot walk without.
[espl_divider divider_color="#fa757d" link_color="#f47d46″]
Pochettino: I'd love Premier League return
Mauricio Pochettino  who was sacked by Tottenham in November and he is certainly keen on a return to the English top flight.
"To be honest, I would love to work in the Premier League," he told Sky Sports.
"It's going to be difficult, I know, and for now it's a moment to wait and we'll see what happens."
"It's a moment of recovery, to think about yourself a little bit, and to be ready because in football always something can happen and you need to be ready."
" I'm ready and waiting for a new challenge. I have the belief and confidence that the next challenge will be fantastic."
[espl_divider divider_color="#fa757d" link_color="#f47d46″]
Ousmane Dembele suffers another injury blow
The Barcelona winger will be sidelined for six months following surgery on a serious hamstring tear. Dembele is expected to miss out on France's Euro 2020 campaign. This is Dembele's tenth injury since arriving from Borussia Dortmund in 2017 for €105M.The Spanish champions will be allowed to make an emergency signing to replace him provided the Spanish football federation (RFEF) ratifies Dembele's medical report. Barcelona have been linked to Real Sociedad forward Willian Jose by Spanish media.
[espl_divider divider_color="#fa757d" link_color="#f47d46″]
Manchester United 'confident' to beat Chelsea in Sancho race
Manchester United are 'confident' of beating Chelsea to the signing of Jadon Sancho this summer in a £120M deal, according to reports. The England international is a man in demand and many European clubs wants to sign the best younster in the world.Jadon Sancho has scored 15 goals and has made 17 assists for Borussia Dortmund across all the competitions.
[espl_divider divider_color="#fa757d" link_color="#f47d46″]
Coutinho Rules Out Liverpool Return
Coutinho, currently on loan at Bayern Munich from Barcelona, joined the Spanish giants in January 2018 for £146m. The Brazilian has already claimed that he has no intention of going back to Liverpool.
"Liverpool is flying, and it doesn't surprise me," Coutinho told Sports Illustrated.
"We've seen it already last year when they won the Champions League, but I'm also not surprised because of their fantastic squad and manager. I am so happy for them, because I have so many friends there, former team-mates, so I'm just so happy for them, but that's all."
"I don't look back. I took another path, and now I am on another journey, much like everyone else. I'm focused entirely – just like them – on reaching my dreams. I'm happy with what I did in the past, and now I can only look forward."
[espl_divider divider_color="#fa757d" link_color="#f47d46″]
Suarez Set To Return Before The End OF The Season
Barcelona striker Luis Suarez is reportedly ahead of schedule in his recovery from knee surgery and could be back in action by the end of April. The 33-year-old underwent surgery in January that ruled him out until summer but he is expected to be back as he has responded well to surgery.
[espl_divider divider_color="#fa757d" link_color="#f47d46″]
Pep Guardiola claims to be a "good" manager
Guardiola has won 14 trophies in his four-year spell with the club, including 4 La Liga titles and 2 Champions Leagues. The 49-year-old was asked about that if he is the best manager in the world and Guardiola said that "I never felt like I am the best manager [in the world]."
"Even when I won six titles in a row and trebles. Never felt that. I won because I had extraordinary players at big clubs. The incredible managers don't have these players. They don't have these clubs."
"I'm a good manager, but not the best. Give me a team not like Manchester City and I'm not going to win."
[espl_divider divider_color="#fa757d" link_color="#f47d46″]
Tuchel compares PSG's Champions League struggle with Roger Federer's career
Thomas Tuchel feels Paris Saint-Germain's champions league struggles have been to a similar extent with Roger Federer's dominance in tennis.
He said "If I tell you not to think about a pink elephant, you will think about it. You have to accept the context. I said after [being eliminated by] Manchester United, 'guys, we will try again next year'. The group stage, the last 16, that's how it is. It's the same for tennis. Everyone thinks that Roger Federer has always won, but it's not like that."
Ever since Qatar Sports Investments became PSG's owners in 2011 from that day they have under-achieved on the European stage.
[espl_divider divider_color="#fa757d" link_color="#f47d46″]February 11
FA contact Alli over coronavirus video
Dele Alli is facing a FA investigation into a social media post apparently joking about the deadly coronavirus. He posted a video on social media in which he appeared to mock an Asian man by claiming that he was at risk of catching coronavirus off him. The FA have written to Alli asking for his observations which could lead to a potential ban and fine after he put a video on Snapchat which appeared to mock an Asian man.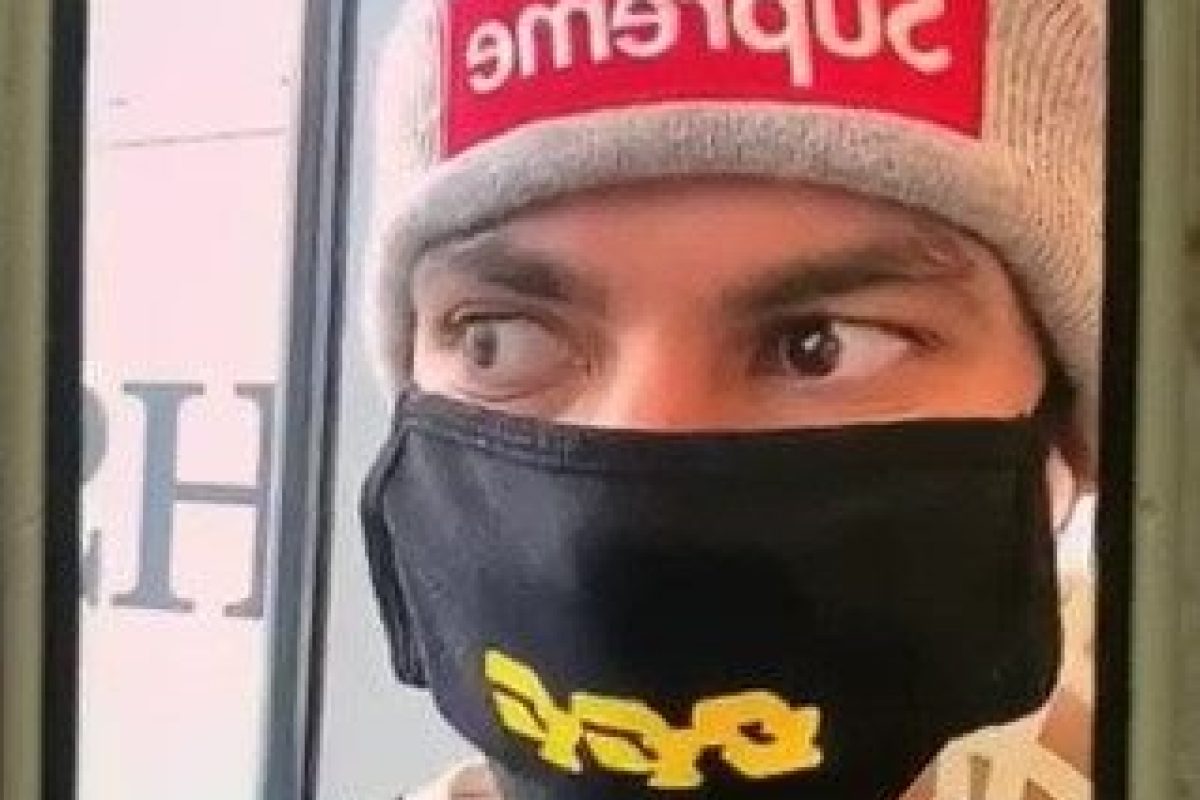 [espl_divider divider_color="#fa757d" link_color="#f47d46″]
Unai Emery slams Arsenal players
Unai Emery takes a dig at Arsenal and claims some of the top players' attitudes were not good enough and insisting that he needed more time to halt the downward slide. He said Arsenal were already on a downward slope before he joined the club.
"We stopped the rot and took the club to the Europa League final and took fifth place in the Premier League. That season we had qualification for the Champions League in our own hands but it all went wrong. We lost our four captains (Laurent) Koscielny, (Petr) Cech, (Aaron) Ramsey and (Nacho) Monreal and we really missed them. Some of our top players didn't have the right attitude and were asking for more than they were giving. I needed more time to manage to transform this club, into the new Arsenal I had been hoping to build."
Unai Emery was sacked in November following a run of seven games without a win, with his final match in charge a 2-1 home defeat to Eintracht Frankfurt.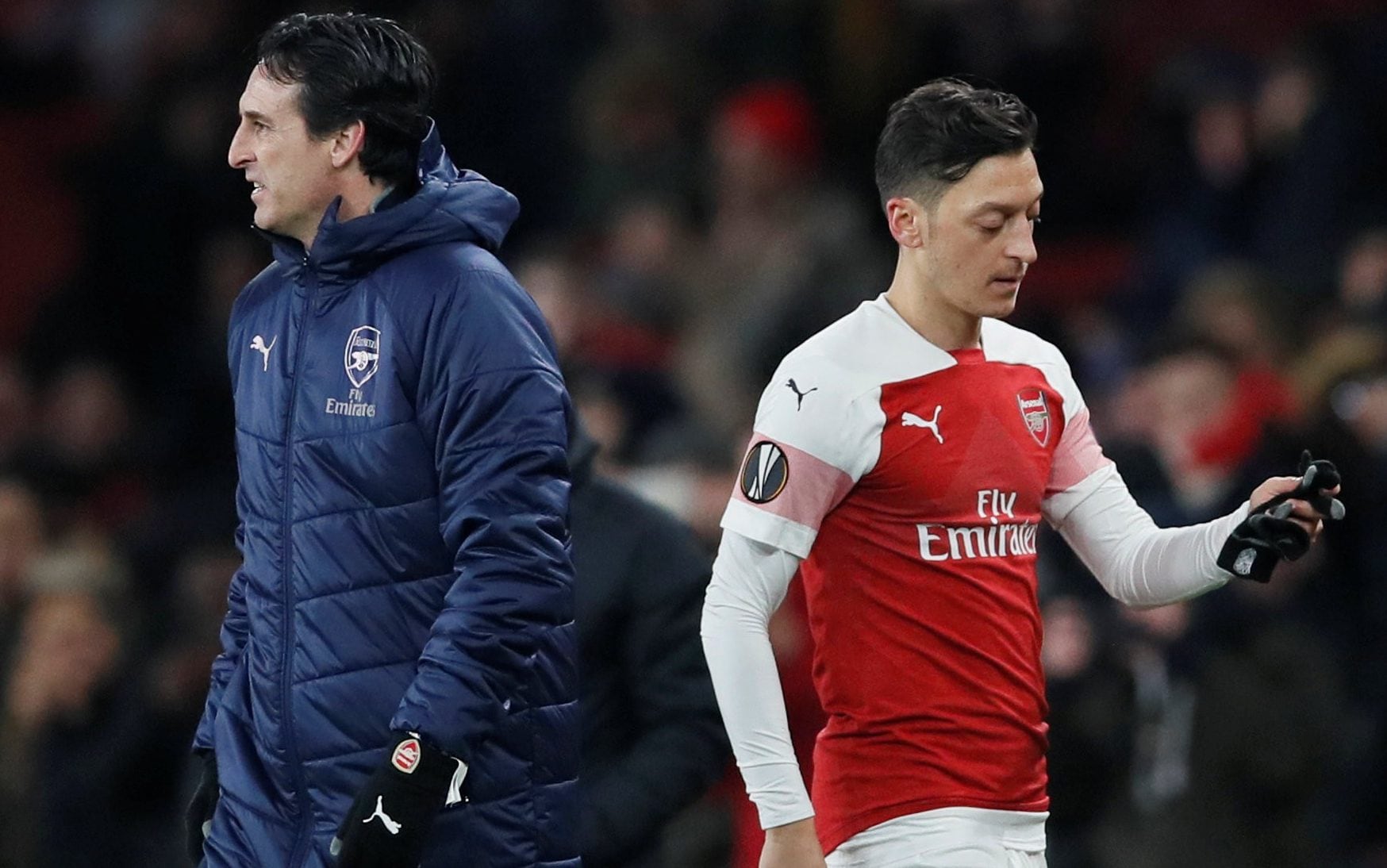 [espl_divider divider_color="#fa757d" link_color="#f47d46″]
Jose Mourinho backs Wolves and Sheffield as Champions League contenders
The Tottenham manager believes that Wolves and Sheffield United are serious contenders to secure a Champions League spot.
Mourinho told Sky Sports "Wolves and Sheffield United are fighting for the top four, [the managers] they can say no, and I understand if they say no but the reality is that they are. Not just because of the position that they are in the table, but because of the power and quality."
"They arrive in this situation where in the eyes of everybody they should be more than happy, they are not more than happy.Wolves bought an important player [Daniel Podence for £16.6m] to try to improve their situation."
"Sheffield bought an important player [Sander Berge for £22m], they beat their record in the market to try to improve their team."
"So it's not just about Tottenham, Arsenal, Chelsea and Everton. It's not just about us. It's also about these two clubs who I have to say [are] fantastic."
[espl_divider divider_color="#fa757d" link_color="#f47d46″]
Manchester City to bid for Erling Haaland in the summer
Manchester City are considering Borussia Dortmund striker Erling Haaland as a long-term replacement for club legend Sergio Agüero. Even though the Argentine has been an outstanding servant to the Citizens' badge, netting 252 goals and 72 assists in 363 games played for the team, he is slowly but surely heading towards the twilight of his career. Erling Haaland has a release clause of just £63M.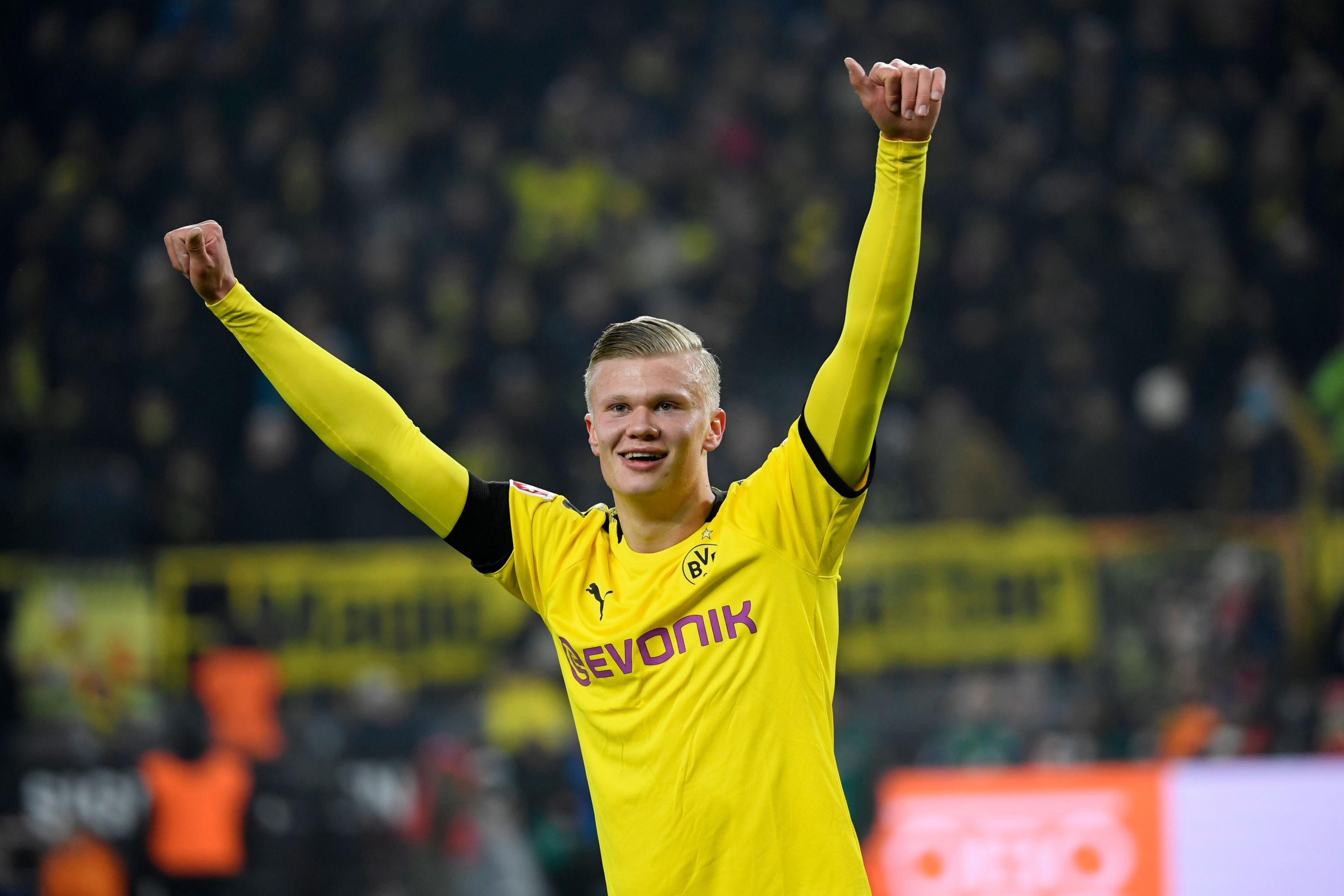 [espl_divider divider_color="#fa757d" link_color="#f47d46″]
Odion Ighalo to make his Manchester United Debut
Ole Gunnar Solskjaer confirmed surprise signing Odion Ighalo is in contention to feature in Manchester United's trip to Chelsea.
"He [Ighalo] is going to travel with us [to Chelsea].We will just see his fitness work this week and I think we will get him sharp. We want to integrate him as quickly as we can because, of course, he is desperate to play for us" Solskjaer told the club's official website on Tuesday.
[espl_divider divider_color="#fa757d" link_color="#f47d46″]February 10
Bayern want Firmino
The Bundesliga giants are preparing a £75m bid for Liverpool striker Roberto Firmino. Boss Hans-Dieter Flick believes the 28-year-old Brazilian is the ideal player to bring in to lead the attack with Robert Lewandowski who turns 32 this August.
[espl_divider divider_color="#fa757d" link_color="#f47d46″]
No winter break for Mourinho
Jose Mourinho was in the crowd to scout Champions League opponents RB Leipzig as they took on Bayern Munich. The match finished in a 0-0 draw, but the trip was worth it for the Tottenham head coach.
"It's very important. I can see small details. Even the warm-ups. I can see what TV and video don't give me. To see the warm-ups and to see what the players do individually," he said.
"Some skills that sometimes during the game are hidden. It's a different intensity. It's a different experience. I couldn't miss the opportunity."
[espl_divider divider_color="#fa757d" link_color="#f47d46″]
Inter win derby with stunning comeback
Inter Milan moved top of the Serie A table with a stunning comeback against arch rivals AC Milan with a 4-2 win at San Siro.
Captain Marcelo Brozovic, Matias Vecino, Stefan De Vrij and Romelu Lukaku all found the net as Inter rallied from a 2-0 half-time deficit to stun the Rossoneri and capitalise on a rare Juventus slip at Hellas Verona. Now Inter are level on 54 points with Juventus.
[espl_divider divider_color="#fa757d" link_color="#f47d46″]
Kaka claims Messi could leave Barcelona
Brazilian legend Kaka has said that Lionel Messi could leave Barcelona for England.
He said: "I think it's not going to be a problem for him to play in the Premier League, or [to play] at a top club at the top three leagues in the world would be good for him."
"But of course it depends on what he wants for his career. It's hard to see him playing for another club, but it's just … [he may feel,] It's okay, it's time for me to change and I'll go to have another experience and I'll be the best football player in the world for another team."
[espl_divider divider_color="#fa757d" link_color="#f47d46″]
Scott Mctominay back in training
The midfielder was an important player for Ole Gunnar Solskjaer in the starting XI before suffering from an injury at Old Trafford on Boxing Day.
The Scotsman on his return from an injury "I am feeling good, hopefully do my best to be back on the pitch as soon as I possibly can."
Solskjaer revealed that the midfielder is on course for a quicker return than initially expected.
"Scotty has done better in his recovery than we thought, so we will take him with us."
[espl_divider divider_color="#fa757d" link_color="#f47d46″]
Dybala to stay at Juventus
Juventus are reportedly in talks with Paulo Dybala for a new contract as the number 10 is now set to be rewarded for his form following 11 goals in 29 games.
Juventus sporting director Fabio Paratici on Paulo Dybala's future "He's the Juventus No 10,he is fundamental. We know what value he has and what he represents. In the coming months, we will talk to him."
"We have already had some initial discussions before January and agreed to talk nearer to the end of the season" he said.
[espl_divider divider_color="#fa757d" link_color="#f47d46″]
Bernardo Silva admits relentless Liverpool caused Man City to 'Give Up'
The Portuguese said "I think we got to a point one month ago where we gave up a bit too soon and that's why we're twenty-something points behind now. We shouldn't have done that and it was not on purpose."
"It was in our head, everyone was disappointed to be already ten or 15 points behind and our heads went a bit down. It's difficult because we're a team used to winning and last season we won everything in England."
"It hurts a lot because when you start a new season you always want to go for the Premier League. It's the main competition, it's the most important competition for the fans. No one expected us to be this far from Liverpool in January or February."
[espl_divider divider_color="#fa757d" link_color="#f47d46″]February 6
Messi to leave Barcelona?
According to La Gazzetta dello Sport Barcelona star Lionel Messi could be on the move this summer after the recent issues with the sporting director Eric Abidal. La Gazzetta has named five clubs which could make Messi an offer if he decides to leave Barca – Paris Saint-Germain, Manchester City, Manchester United, Juventus and Inter Milan. Messi has a release clause but he is in no rush to negotiate new terms with Barca, with whom he is under contract until June 2021.
[espl_divider divider_color="#fa757d" link_color="#f47d46″]
Neymar: Mbappe can become one of the greatest in history
In an exclusive interview with FIFA the Brazilian was asked about the 21 year old young sensation Kylian Mbappe, he said, "Kylian is a phenomenon. He has the potential to become one of the best players in history."
"To have him as a team-mate is a huge honour. We understand one another very well on the pitch and off it too. I love him!"
[espl_divider divider_color="#fa757d" link_color="#f47d46″]
Jose Mourinho blasts VAR referees
The Tottenham Hotspur manager was asked about his verdict on VAR as he compared the VAR with playstation and said that, "I don't accept mistakes made by the video referee. Because when I play Playstation I don't make mistakes."
"I only make mistakes when I'm on the touchline."
"When I was with Gary & Gallagher at Sky [Sports], I never made a mistake."
[espl_divider divider_color="#fa757d" link_color="#f47d46″]
Mbappe or Sancho to replace Mohammed Salah?
Darren Bent believes Liverpool should replace Mohamed Salah with either Kylian Mbappe or Jadon Sancho.
The Former England international believes that Liverpool should sell Salah, as Sadio Mane and Roberto Firmino are more valuable to the team. "Listen, we know he scores a lot of goals and he is a top, top player. Two Golden Boots, Player of the Season, Champions League winner, about to be a Premier League winner, the accolades are there," Bent told talkSPORT.
"But when you look at his general play to say someone like Mane, I'd have to say Mane's been better than him."
"It's not about selling him and getting £100million and that's it, but if you can replace him with Mbappe or someone like a Jadon Sancho, I think it's worth thinking about," he continued.
[espl_divider divider_color="#fa757d" link_color="#f47d46″]
Marco Reus suffers another injury set-back
Borusia Dortmund captain Marco Reus has suffered a muscle injury in their match against Werder Bremen on Tuesday. Dortmund confirmed that their captain would not be fit to return to training until next month, ruling him out of the Champions League clash with Paris Saint-Germain.
[espl_divider divider_color="#fa757d" link_color="#f47d46″]
The Lionel Messi-Abidal Clash
Abidal claimed that the players did not work hard for Ernesto Valverde before he was fired for Quique Setien, and Messi spoke out against the sporting director and responded that, "I honestly do not like doing these things, but I think everyone has to be responsible for their tasks and take care of their decisions. The players are responsible for what happens on the pitch and we are also the first to recognise when we're not doing well."
"Those responsible for the sports management must also assume their responsibilities and, above all, take ownership of the decisions they make. Finally, I think that when talking about players, names should be given. Because if not then we are tarred with comments that are said and are not true."
[espl_divider divider_color="#fa757d" link_color="#f47d46″]
Ighalo elated with Manchester United move
Manchester United signed Odion Ighalo on the deadline day of the January transfer window. In an exclusive interview with Manchester United he told that he had no hesitation in taking a pay cut to complete his dream deadline-day switch to Old Trafford.
"I'm very happy," said Ighalo.
"First, I want say thank God for making this happen and it's just like a dream come true for me. People that know me, even back in Nigeria, and even when I was playing at Watford, my teammates knew that I loved Man United, I support them. When I played against Man U, that emotion is there, because it is my dream."
"When we were young back in Nigeria we used to watch the Premier League on TV a lot, when the likes of Andy Cole used to play," Ighalo said.
"People support Man United a lot back there in Nigeria, so I developed that love, because all of my siblings, they are Man United fans. I never thought this was going to happen."
[espl_divider divider_color="#fa757d" link_color="#f47d46″]
Christen Eriksen opens up on his Tottenham exit
Former Tottenham star Christian Eriksen has spoken of his decision to leave the club and join Inter Milan as he felt the scapegoat for a lot of things at Spurs ahead of his exit.
He said that "I did get the blame for a lot of stuff, for being the bad guy. I read I was the bad person in the changing room, that ever since I said I wanted to leave, it was no good me being there. To be honest, over the last few years, if anything came up, any player would think about leaving but I was the guy who said it publicly."
[espl_divider divider_color="#fa757d" link_color="#f47d46″]
Zidane opens up on Tuchel-Mbappe clash
Zinedine Zidane was asked about the clash between Tuchel and Mbappe in the press conference and he said, "I am not going to talk about others. In football, everything can happen. Players are never happy when they do not play."
According to reports, Florentino Perez is ready to offer €300M to PSG for Kylian Mbappe.
[espl_divider divider_color="#fa757d" link_color="#f47d46″]February 4
The Tuchel-Mbappe clash
After the clash between Thomas Tuchel and Kylian Mbappe on Saturday against Montpellier the boss said
"There is nothing personal between him and me. These things happen."
Tuchel said about his 21-year-old striker who reacted angrily to being substituted midway through the second half. "It was between a player who does not want to come off, and a coach who had his reasons for doing something, and who wanted to give a game to players who deserved it."
Angel Di Maria on Tuchel-Mbappe clash  "It is very difficult, nobody wanted to go off, everyone wants to play, that's normal."
"Kylian wants to score, but the manager decided that he was to come off, there are boys on the bench who want to come on and have the ability, he needs to get that."
[espl_divider divider_color="#fa757d" link_color="#f47d46″]
Premier League giants Manchester United set to play friendly in India
Last December, a delegation from Manchester United arrived in Kolkata to examine if they could play the exhibition match with East Bengal, on the occasion of the Red and Gold's centenary celebration. They travelled to the Salt Lake stadium to inspect and were quite satisfied with the conditions. According to sources, Manchester United have already given a green signal to the game and they want the deal to happen quickly so the two teams can play against each other. However sources close to East Bengal said that
"They have given the green light. But we can't finalise the dates as it involves a massive financial package which will be paid in two parts," the source said on condition of anonymity. "We can't confirm anything before the month of March but will try our best to get the deal done. But rest assured if United arrive in Kolkata then it will be the first team."
[espl_divider divider_color="#fa757d" link_color="#f47d46″]
Timo Werner keen to move to the Premier League
The 23-year old has already scored 20 goals in this season and he talked about the possible move to Premier League down the line. He said "When you score 20 goals as a 23-year-old in a season then, of course, there is interest. That's clear. What do you say if a club comes knocking, a club which is one of the favourites to win the Champions League and makes an incredible offer? Most likely every player would think about it."
"I can generally imagine playing abroad one day, although I don't have any specific club where I want to be. I am open for everything."
"There are also big, famous clubs and it would certainly be fun playing there."
[espl_divider divider_color="#fa757d" link_color="#f47d46″]
Neymar Injured Again
Neymar has been ruled out of Paris St-Germain squad for their league match with Nantes due to a rib injury.
The Brazilian, who needed treatment during PSG's victory against Montpellier on Saturday, celebrated his 28th birthday at a Parisian nightclub 24 hours later.
However manager Thomas Tuchel said his team selection would not be influenced by the timing of the party. "I always protect my players, and I really love my team. With this party, I accept that it is a bit difficult to protect the players, but the context is not simply black or white," he told a news conference.
"Is it the best way to prepare for a match? No, clearly not. Is it the worst thing in the world? No."
[espl_divider divider_color="#fa757d" link_color="#f47d46″]
Gary Neville's verdict on VAR 
Gary Neville insists VAR must change, and believes English football thought it could 'do it better' than others. Neville reveals he had concerns in the summer about the way English football was planning to use VAR, and insists referees should start by going to the pitchside monitor more, which should in-turn improve the fan experience.
[espl_divider divider_color="#fa757d" link_color="#f47d46″] 
Atletico and Roma interested in Lingard
Manchester United could decide to let Jesse Lingard go amid his poor run of form with Roma and Atletico Madrid reportedly ready to snap up the midfielder. Lingard has just 18 months remaining on his current contract, though United have the option for a further year. The player is now represented by Paul Pogba's agent, Mino Raiola.
[espl_divider divider_color="#fa757d" link_color="#f47d46″] 
Bale agent reveals truth over Tottenham bid to seal sensational return
According to his agent Jonathan Barnett Spurs had 'no chance' of signing Gareth Bale in January.
He said, "No. [Levy] may have [visited Madrid], it's not for me to say whether he did or didn't. Gareth is very happy over there. And let's be realistic: for most clubs he is out of their league, financially."
"I think people don't know anything about what's going on. People write articles, make comments and they have no idea what they're talking about, and they themselves probably wouldn't do it [leave Real Madrid]."
[espl_divider divider_color="#fa757d" link_color="#f47d46″] February 3
Mourinho criticises VAR despite win
Jose Mourinho was asked in the press conference about his verdict on VAR
"I am so pleased for the boys. We were a bit lucky in a couple of situations, but the other perspective very, very unlucky the VAR did not decide for a Raheem Sterling red card.
He added: "It was a clear red card and completely different game if we played for 75 minutes against 10 men.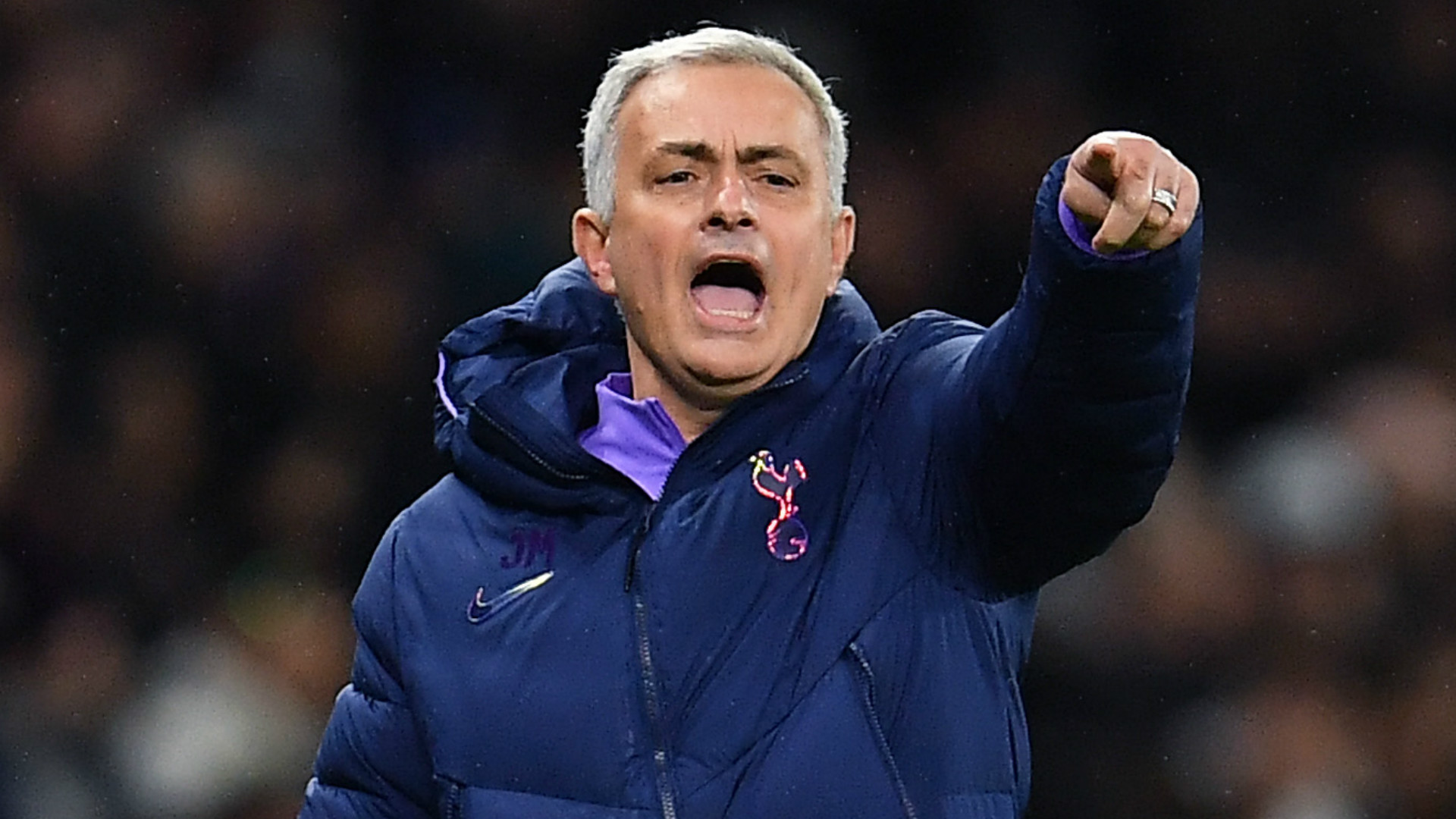 [espl_divider divider_color="#fa757d" link_color="#f47d46″]
The three generations of Maldini
The 18 year old Daniel Maldini made his debut in Serie A with A.C Milan. The Maldini dynasty continues as he becomes the third generation to represent the club. Cesare Maldini made his debut in 1954 and Paolo Maldini in 1984.
Cesare Maldini made 412 appearances for the club and won 6 trophies while Paolo Maldini made 902 appearances for the club and won 25 trophies.
[espl_divider divider_color="#fa757d" link_color="#f47d46″]
Liverpool go 22 points clear
Klopp's men are 22 points clear of City and it's just a matter of time until they secure the title. Liverpool eased past Southampton on Saturday, winning the match 4-0 at Anfield. Liverpool are unbeaten in 42 Premier League games, closing in on Arsenal's record of 49 in 2005.
[espl_divider divider_color="#fa757d" link_color="#f47d46″]
Odion Ighalo: Manchester United move a dream come true
The ex-Watford striker on his move to Manchester United
"It's been crazy. I'm obviously happy to be in Manchester. This is a great opportunity for me.
"It's a dream come true because since I was a kid I've followed and dreamt about Manchester United a lot.
"I'm grateful to God and my agent and to the coach that gave me this opportunity to be here."I am happy to be here to work hard with the team and finish the season very well."
Solskjaer's squad are due to head off to Spain during the forthcoming winter break and Ighalo will be a part of the squad.
[espl_divider divider_color="#fa757d" link_color="#f47d46″]
Cristiano Ronaldo on fire
Cristiano Ronaldo hits another landmark in Italy as he becomes the fastest player to reach 50 goals in 70 appearances for the club. Also in the match against Fiorentina he netted in his 9th consecutive Seria A game.
[espl_divider divider_color="#fa757d" link_color="#f47d46″]
Conte: The new angry rant man
Antonio Conte talked about his time as Chelsea's manager  " I won the Premier League in my first year and the FA Cup in my second. Klopp is in his fourth year in England and hasn't won anything yet there with Liverpool. Guardiola did not win any titles in his first year with Manchester City."
[espl_divider divider_color="#fa757d" link_color="#f47d46″]
Fati breaking records in Spain
The 17-year-old Ansu Fati becomes the youngest player in Spain to score a brace. Fati scored 2 goals in two minutes for Barcelona in the first half as they defeated Levante 2-1, keeping the defending champions within three points of leader Real Madrid. Fati got his record brace at the age of 17 years, 94 days. That beat the previous mark established by then Malaga striker Juan Miguel Jimenez in 2010 at 17 years, 115 days.
He said"I have watched (Messi) for many years and to play next to him is a dream come true,"  "I have to thank my teammates and my coach. My teammates have made it easy since the first day I came into the changing room."
[espl_divider divider_color="#fa757d" link_color="#f47d46″]
Klopp in awe of Jordan Henderson

Jurgen Klopp has described the desire driving Jordan Henderson after the skipper inspired Liverpool a step closer to a first title in 30 years. Henderson was an outstanding performer as the Reds moved 22 points clear in the Premier League with a 4-0 home win over Southampton on Saturday.
The manager was in full praise of the captain
"Henderson is one example. There are plenty of others. But did he look like the captain of a team that is 19 points ahead?"
"Not for a second. It looked like if we lose, we are relegated. That is the only way for us to win a game."