Top 10 Transfer News And Rumours Of The Day: Danilo Joins The Old Lady, Koscielny Goes To Bordeaux And Dybala 'Spurs' Up Deadline Day
Can you hear the drumroll? Just a few more wink for the Premier League transfer deadline window and the rumour mills are still churning its yarn. Meanwhile in the other big 4 leagues, though they still have some time, there's no ebb in the Neymar-Coutinho-Icardi drama
Away we go…

Dybala Is Spurring This Summer
According to reports, Tottenham and Juventus have reached an agreement for Argentine striker Paulo Dybala for a fee in the region of £62million. Dybala was expected to go towards Manchester United in a swap deal for Romelu Lukaku but this gets interesting!

Arsenal captain Laurent Koscielny has completed a move to Ligue 1 side Bordeaux by forcing through a £4.6million deal. And all hell has broken loose with Ian Wright calling the move a disrespect to the club.

Arsenal are in talks to sign Philippe Coutinho on season-long loan transfer from Barcelona. L'Equipe and BBC reports that the deal is done and the Gunners are close to bringing the former Liverpool playmaker back to Premier League.

DC United are set for talks with representatives of Arsenal midfielder Mesut Ozil as they seek a replacement for Derby-bound Wayne Rooney.

Liverpool have dismissed rumours of selling Brazil midfielder Fabinho, despite rumours linking the 25-year-old with a late move to Real Madrid.

Paris Saint-Germain have offered Brazil forward Neymar to Manchester United, Juventus and Real Madrid. The club are determined not to let Barcelona sign their former player.

Manchester United are stepping up their effort to sign Tottenham's Danish midfielder Christian Eriksen.

Danilo Luiz has been spotted at Juventus and will undergo his medical. This confirms the swap deal between Manchester City and Bianconeri for Joao Cancelo, now heading to the Premier League.
? @2DaniLuiz ? pic.twitter.com/SAE5mgrEEQ

— JuventusFC (@juventusfcen) August 7, 2019

Toss Up For The Toffees
So it's happening! Everton have put together a £100million deal to sign Crystal Palace forward Wilfried Zaha. The deal also involves forward Cenk Tosun and midfielder James McCarthy going the other way.


Juventus are preparing to offer three players in exchange for Manchester United midfielder Paul Pogba. The Frenchman is still pushing for a move away from Old Trafford, however, Ole states the world cup winner is here to stay!


Lo and behold (see what we did there?) – It seems Joao Cancelo is finally moving to Ethihad stadium with Danilo agreeing personal terms with Juventus. Manchester City and Juventus wanted a swap deal.


Leicester will not sign Nathan Ake in this transfer window, with Bournemouth valuing the 24-year-old Netherlands defender at more than £75million.

With failure to land Paulo Dybala in a swap deal for Lukaku, Manchester United will stick it out with the Belgian striker though, Romelu is revisiting his first choice of heading to Inter Milan. Conte might just get his man!


Tottenham defender Jan Vertonghen insists he is happy at the club as he enters the final 12 months of his contract, but after an extension clause was triggered Spurs must agree fresh terms or risk seeing him leave as a free agent in the summer of 2020.

Manchester United are close to signing Tottenham's midfielder Christian Eriksen, after Sporting Lisbon and Portugal midfielder Bruno Fernandes, made clear his intention to join Spurs. Tottenham are preparing for European clubs to make cut-price bids for Eriksen if he is not sold before the transfer window shuts on Thursday.


Arsenal are doing everything in their power to make peace with captain Laurent Koscielny, but the Frenchman is looking the other way. This will not go well!


Wayne Rooney has been pondering about life after his playing days and made no reservations about becoming a coach. With Lampard over at the Bridge, Derby are swooping in for the former England international as a player-coach role.

Dybala Sinks Man and United's Hope
Paulo Dybala's wage demand has put Romelu Lukaku's exit in doubt before the transfer deadline day this week. Dybala had demanded £350,000 a week from the Red Devils but have been unable to reach an agreement with the club. This despite being told by Sarri of no future under him and Cristiano Ronaldo urging the Argentine for a move to Old Trafford. Tough luck for Lukaku though!

Belgian goalkeeper Simon Mignolet has agreed a deal for £6million with Club Brugge and is set to leave Liverpool this season. Though Klopp had indicated his requirement for "two No 1s", Mignolet has found limited success at Anfield.


Manchester City are closing on the final details to sign Joao Cancelo from Juventus for £27.4 million and see off Danilo towards the Old Lady. The deal is expected to be signed by Monday.


According to Daily Mail, Manchester United are on the verge of signing Mario Mandzukic from Juventus for £6.2 million. This might still give hope to Lukaku as Juventus may include the Croatian for a swap deal for the Belgian.


Real Madrid have decided to sign Ajax's 22-year-old Dutch midfielder Donny van de Beek rather than pursue for Manchester United's 26-year-old French midfielder Paul Pogba which is getting tougher by the day as the pressure of Premier League's transfer deadline looms over head.


Wayne Rooney wants to return to coach at Manchester United when he makes his playing retirement. The club's record goalscorer wishes to be part of Ole Gunnar Solskjaer's staff.


Inter Milan have told their Argentine striker Mauro Icardi that he will get no play time for two years should he insist on remaining at the club and seek to run down his contract.


Manchester United have rejected £27million plus James Rodriguez deal from Real Madrid for Frenchman Paul Pogba, according to The Times. Los Blancos have been seeking a way to offload the Colombian this season.


Manchester City boss Pep Guardiola has said the club could not afford to sign Leicester City's defender Harry Maguire and has called their bitter-rival United's signing as 'excellent'.


Foxy Devil
Harry Maguire becomes the most expensive defender after Manchester United and Leicester City agree an £80million deal after weeks of talks. The fee eclipses Virgil van Dijk's £75million fee from Southampton to Liverpool.

Moving on from United, Moise Kean is expected for Merseyside arrival to complete his £36million transfer from Juventus to Everton. Kean's father has revealed that 19-year-old could have been a Toffee player five years ago. Better late than never!


Meanwhile at Old Trafford, Paul Pogba has made a fresh attempt to force a move to Real Madrid after failing to show up for Manchester United's friendly against AC Milan. Official reason is aggravated back injury. United players though are in shock as the Frenchman even failed to fly out with them to South Wales!


Portugal international midfielder Bruno Fernandes has told Sporting Lisbon he wants to leave the club this summer. Sporting are believed to want 70m euros (£64m) for their 24-year-old captain who is linked for a move either with Tottenham or Manchester United.


In a relief for Chelsea, France international midfielder N'Golo Kante insists he will be at Stamford Bridge this season, despite links with Paris St-Germain.


Tottenham are closing in to capture Fulham defender Ryan Sessegnon for £30million. Fulham manager Soctt Parker has left his star player out for their start against Barnsley.


Newcastle United have completed a double swoop for Allan Saint-Maxim from Nice for £20million and left-back Jetro Willems on loan deal from Eintracht Frankfurt.

Edison Cavani has dismissed his transfer rumours and insists he's staying with Ligue 1 champions PSG till the end of his contract. The Uruguayan was rumoured with a link to Inter Milan.


Arsenal are expected to make a new offer for Celtic left-back Kieran Tierney over the coming days, having had two previous bids for the 22-year-old Scotland international rejected.


Cristiano Ronaldo has told his Juventus team-mate Paulo Dybala that he must move to Manchester United in a leaked WhatsApp message. Ronaldo had an impressive career at Old Trafford under Sir Alex Ferguson and the 'advice' should see Lukaku move to Turin.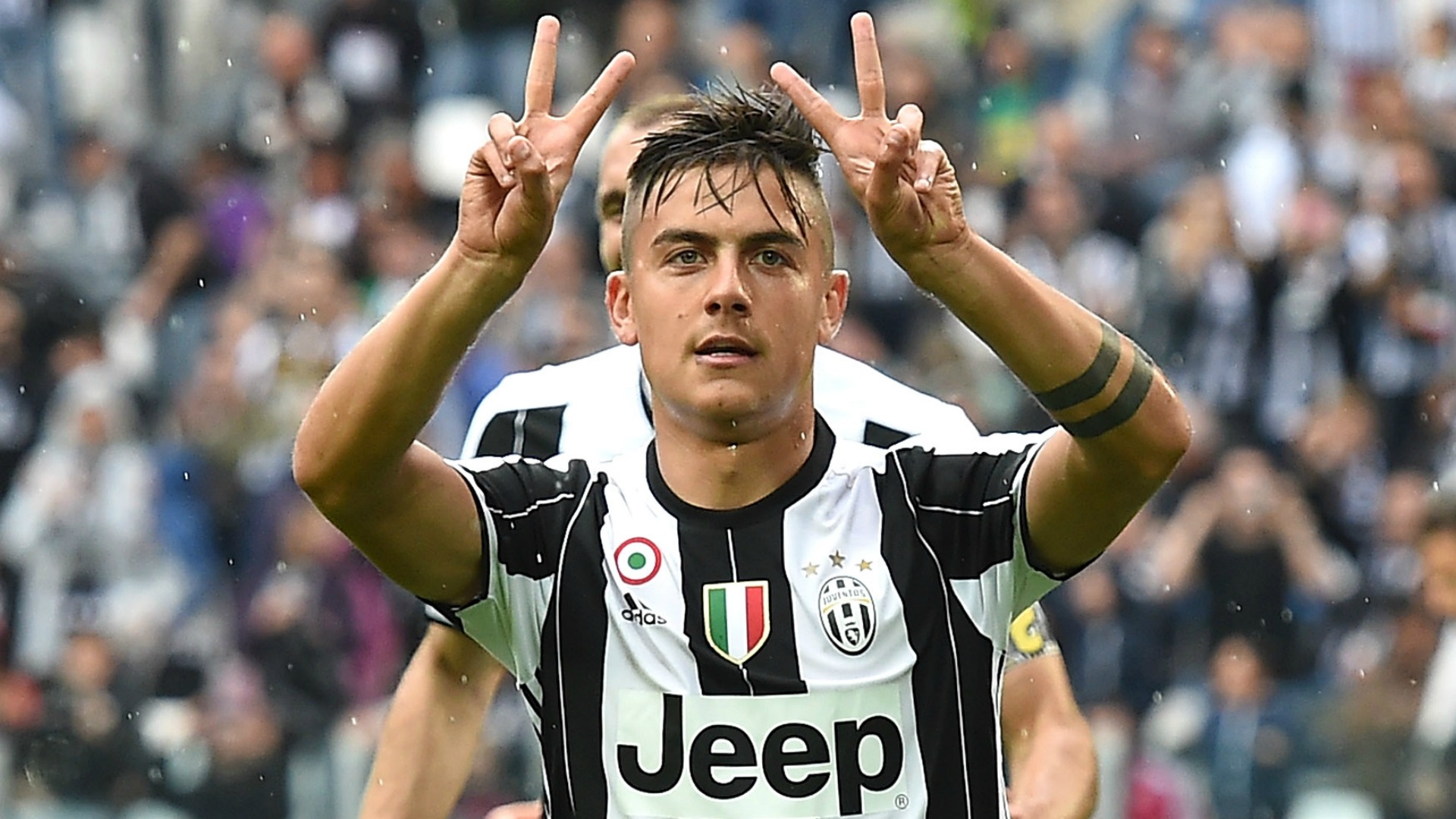 Gunners Break Record
Arsenal have completed the signing of Nicolas Pepe on a £72million five-year deal from Lille. But! The Gunners can only afford to cough up £20million upfront with the rest to be paid in installments over the five-year contract!

Arsenal and Manchester City didn't see this coming as Dani Alves ignores the big clubs and joins Sao Paulo FC. The PSG right-back became a free agent this summer and returns to play at his homeland for the first since leaving in 2002.
"For my country, for my people. For my beloved club." @DaniAlvesD2 is here until 2022! ???? pic.twitter.com/10kLLLOrDI

— São Paulo FC (@SaoPauloFC_eng) August 1, 2019

Manchester City has rejected a £72million bid from Bayern Munich for Germany forward Leroy Sane with their asking price of £137m for Sane if he does not wish to sign an extension to his contract, which expires in June 2021.


Manchester United are struggling to reach an agreement with Argentina forward Paulo Dybala and his representatives, putting a swap deal with Juventus for Belgium striker Romelu Lukaku under threat. Dybala has made his asking price similar to Sanchez' at £350,000 per week.


Manchester City have re-entered talks with Juventus over Portugal right-back Joao Cancelo. The deal could see Danilo going to Juventus. Earlier, Juve had turned down City's offer of €40m plus Danilo with their asking price at €60million.


Liverpool are weighing up a move for Bordeaux and Guinea forward Francois Kamano and are willing to pay £20m for the 23-year-old.

Tottenham are exploring a deal for Sporting Lisbon and Portugal midfielder Bruno Fernandes as an alternative to Real Betis' Giovani Lo Celso. Spurs need an attacking midfielder but talks have stalled over Lo Celso.


Manchester United have moved away in their interest for Juventus' Moise Kean. This leaves the door open for Everton as the only takers for the playmaker.


Sticking with Manchester United – Harry Maguire has been left out of Leicester's squad for Friday's friendly with Atalanta due to the ongoing uncertainty over his future, with the Foxes wanting a £90m deal if Manchester United are to sign him.


Zaha Tales
The tale of Zaha keeps getting interesting with Napoli now turning their attention for the Crystal Palace winger. The Serie A side are set to launch a £60million bid after initially failing to rope in Nicolas Pepe who joined Arsenal.


Manchester United are willing to make Harry Maguire the world's most expensive defender after having their two bids rejected by Leicester City and are prepared to meet the Foxes asking price of £80million, according to Sky Sports.


Paulo Dybala has informed Manchester United he wants £350,000 per week. United are considering a swap deal with Juventus between Romelu Lukaku and the Argentine. If United goes ahead with this, the deal will make Dybala the second-highest earner in Premier League.


Laurent Koscielny remains determined to leave Arsenal this summer despite ongoing talks between the club and defender. Koscielny refused to participate in the Gunners pre-season campaign and had been reprimanded by the club.


Zenit St Petersburg are set to announce the signing of Barcelona winger Malcom after the two clubs agreed a fee in the region of £36.5m plus add-ons for the Brazilian.


Danny Drinkwater looks set to stay at Chelsea this season as the 29-year-old midfielder is yet to receive any concrete offers to move elsewhere.


Former Barcelona defender Carles Puyol has told AS, that he twice rejected the advances of Real Madrid. Imagine that!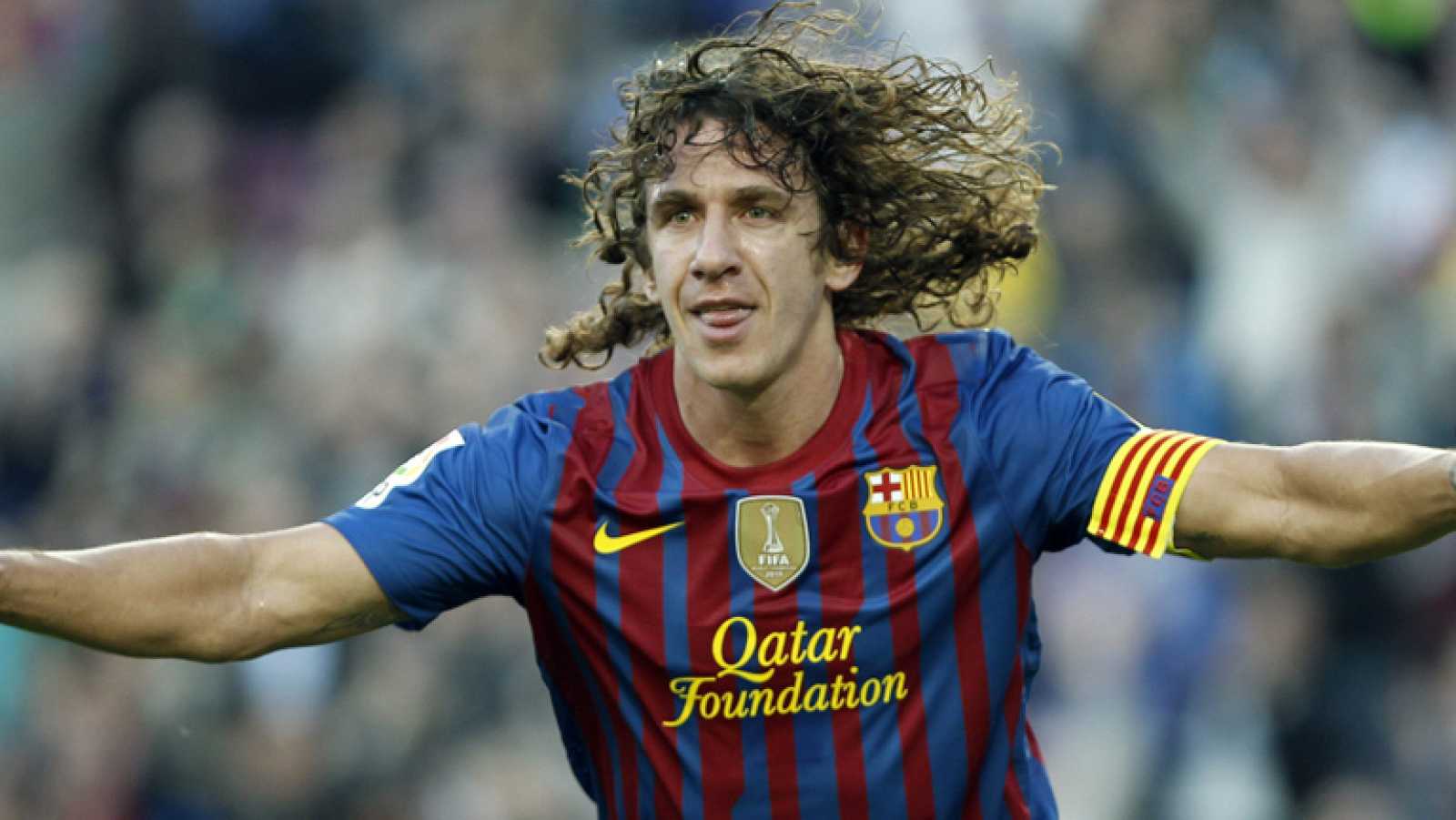 After reprimanding coach Niko Kovac for his comments in signing Leroy Sane from Manchester United, Bayern Munich's sports director Hasan Salihamidzic has said the Premier League champions deserve an apology and have now officially submitted a bid for the German playmaker.


Gunners Take Aim
Arsenal are close to signing Celtic left-back, Kieran Tierney, in a revised £25million deal. The deal almost collapsed last week with the Gunners refusing to increase their initial down payment falling £5million short.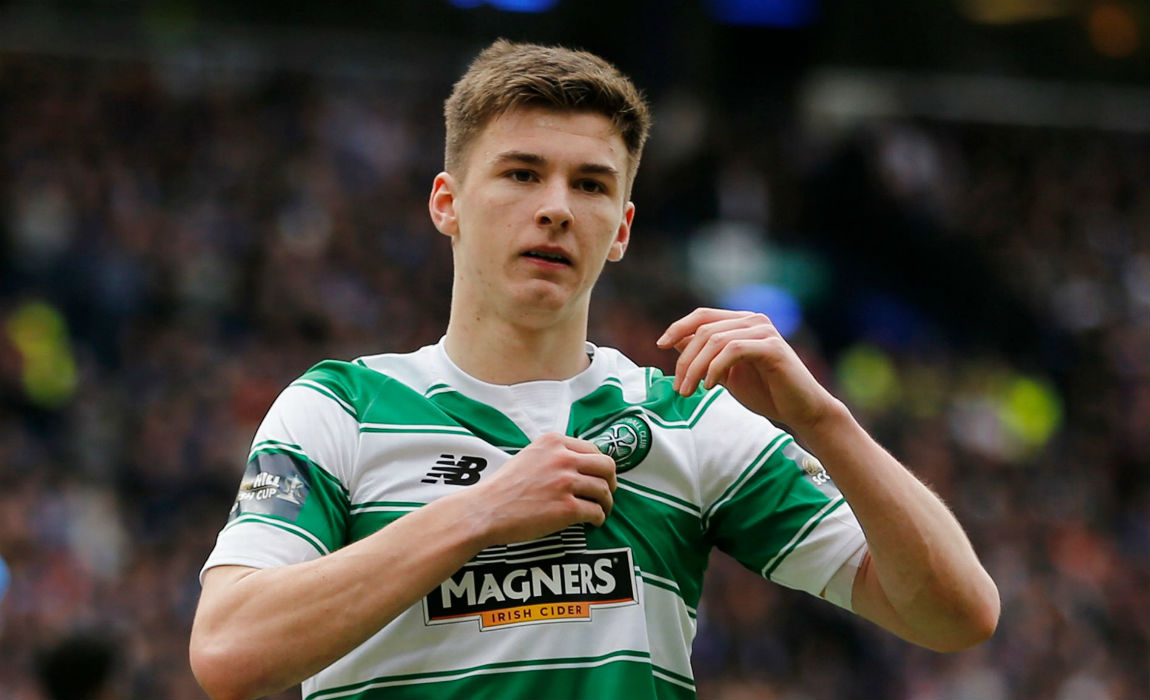 Ole Gunnar Solskjaer will hold a crisis talk with Manchester United CEO Ed Woodward to push through the signing of Harry Maguire following the injury to Eric Bailly. Maguire is also pushing through with Leicester to sign up for the Red Devils.


Juventus striker Moise Kean is set to move to Everton, possibly this week, in a £36million switch. Arsenal were keen to get the player but Unai Emery could not guarantee him first-team football.


Inter Milan striker Mauro Icardi could be heading to Napoli in an 80m euros (£73m) deal.


Manchester United have opened talks with Juventus over a swap deal between Romelu Lukaku and Paulo Dybala. Inter Milan were in pole position for the Belgian devil but after a failed negotiation with United, Juventus have jumped in to sign up the playmaker.


Former Chelsea and Manchester United boss Jose Mourinho says he's "full of fire" ahead of a return to football management, but insists he is willing to wait for the right opportunity before making a decision on his future.


Paris Saint-Germain have vetoed Barcelona's move for 27-year-old Brazil forward Neymar, even though the playmaker has made his intentions to leave the Ligue 1 side clear. PSG would expect a similar fee which they paid to sign up the striker.


Bayern Munich's chief executive Karl Heinz-Rummenigge has reprimanded coach Niko Kovac for his statement on Leroy Sane. Kovac had said he's very confident on signing the German playmaker. However, Rummenigge feels differently!

Real Madrid coach Zinedine Zidane says he does not know if 28-year-old Colombia attacking midfielder James Rodriguez will be at the club next season. Zizou has held back any transfer from the club after their 'friendly' thrashing by Atletico Madrid.


Manchester United are interested in signing Barcelona and France centre-back Samuel Umtiti. The Red Devils are willing to bid £46million but this only happens if their Maguire bid goes down the drain! Transfer deadline day coming up!


Italy Calling But Where?
Romelu Lukaku's future is all over the place with Inter Milan's £54million bid being rejected by United as Inter's chief executive goes on record saying they will now focus on PSG's Cavani. Meanwhile, Juventus are keeping their hopes up with a deal that could involve sending Dybala to United and get the Belgian.


Arsenal have been given five years to pay £72million for Lille forward Nicolas Pepe. The club record signing for the Gunners involved paying £20million upfront to the French side.


Leicester City defender, Harry Maguire, is pushing for a move to Manchester United according to reports. The central defender is a major target for Ole Gunnar Solskjaer and it is understood Maguire and Leicester vice-president Khun 'Top' Srivaddhanaprabha have a gentlemen's agreement.


Everton have denied reports that they improved their offer for Crystal Palace star Wilfried Zaha in a deal involving Cenk Tosun and James McCarthy plus £55million.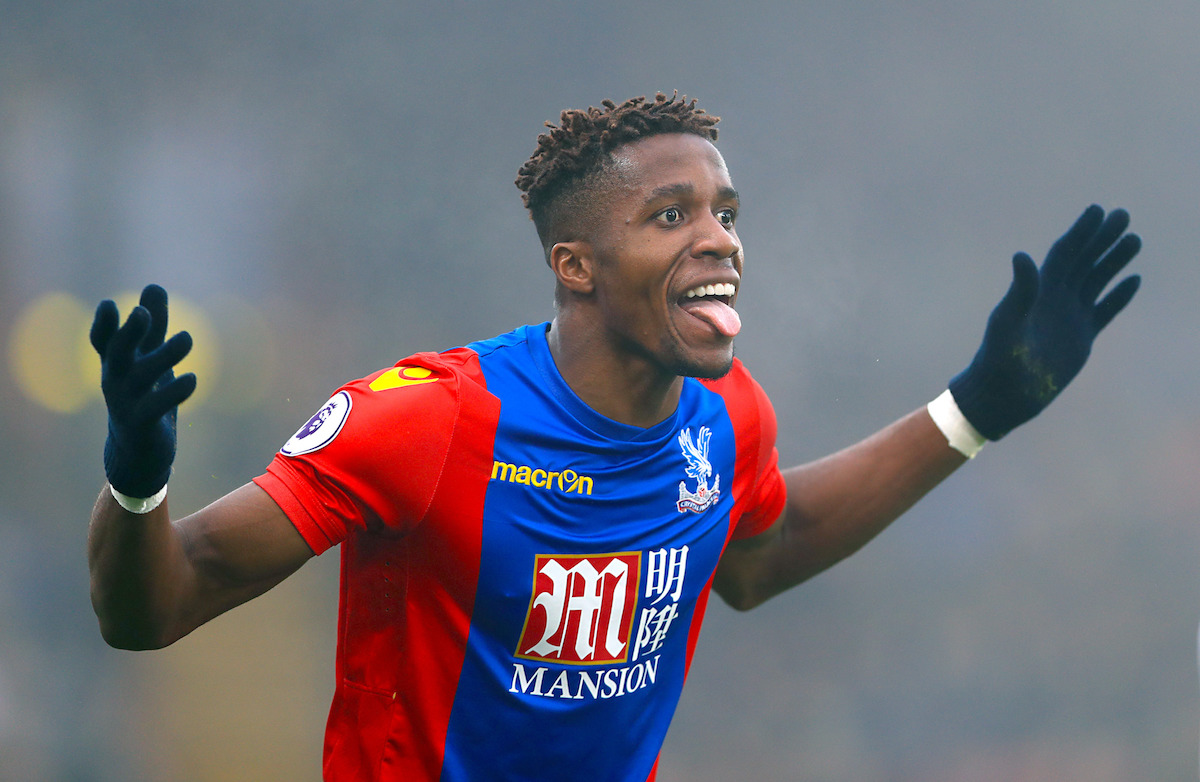 Argentina defender Marcos Rojo is considering a move away from Manchester United if his first-team opportunities will be limited next season. It can happen if Maguire gets his way. Plenty of drama at the Old Trafford.


Lazio president Claudi Lotito has revealed he is open to the idea of selling Manchester United target, Serbian midfielder Sergej Milinkovic-Savic if the right offer is made. So is Pogba going?


Neymar's Paris St-Germain team-mate Marco Verratti has admitted that the club must sell the 27-year-old Brazilian forward if he is unhappy at the Parc des Princes, despite coach Thomas Tuchel's desire to keep the player. Neymar has been calling for a move back to Barcelona.


Real Madrid have told their Colombian attacking midfielder James Rodriguez that he will be staying at the Bernabeu. This comes soon after Bale's move To CSL side Jiangsu Suning was rejected. Speculation is arife that the 7-3 humiliation in friendly against Atletico Madrid has put pressure on the La Liga side.


Arsenal have received enquiry from French side AS Monaco over their defender Shkodran Mustafi. The German has been struggling at the Emirates.


Where's The Bale Out?
He goes, he shows up, and is left furious! According to reports, out-of-favour Welshman Gareth Bale was left fuming on Real Madrid president, Florentino Perez, for disallowing his move to Chinese football club Jiangsu Suning

Bayern Munich coach Niko Kovac is confident in signing Leroy Sane from Manchester City. Sane has been linked to the Bundesliga side this summer and he has stated his desire to leave the Premier League champions.


With Manchester United rejecting a £54million bid from Inter Milan for Romelu Lukaku, things are going sour for the Belgian. According to report from the Sun, Lukaku has 'begged' the United management to lower their £80million fee to around 65million to enable his move to the Serie A giants.


Paul Pogba's eldest brother, Mathias, has told AS that it up tothe Manchester United midfielder to decide his move. However, he also said, "If he feel Real Madrid is the best club for him, then he'll come". Hint hint much?


Juventus' Sami Khedira was spotted at the Emirates for Arsenal's pre-season friendly against Lyon. With Sarri roping in the services of Aaron Ramsey and Adrien Rabiot, Khedira's time may be up (literally) in his 2-years left with the Old Lady.


Manchester United target Bruno Fernandes broke down in tears following a pre-season friendly with Valencia. Media is abuzz that this could be the Portuguese's last match with Sporting Lisbon as United are set to seal a £56million deal.


Malcom In The Middle
Borussia Dortmund are in talks with La Liga champions, Barcelona, over £38m Malcom as Camp Nou prepare to sell the Brazilian winger after just one season. Barcelona bought the Brazilian from Bordeaux last summer and has played 24 times for the club


Former Roma midfielder Daniele de Rossi has joined Boca Juniors. De Rossi left the Italian side end of last season after refusing to take up director's role for the club.

Inter Milan president Steven Zhang says there is no rethink on selling Mauro Icardi despite their struggles in signing Romelu Lukaku. The Argentine striker has been frozen out and has no place in new manager Antonio Conte's plans for the season ahead.


Dani Ceballos has joined Arsenal from Real Madrid on a season-long loan. The playmaker has been given the No. 8 jersey to fill the void left by Aaron Ramsey's departure.

Napoli boss Carlo Ancelotti remains confident of signing Real Madrid's James Rodriguez despite competition from Atletico Madrid. The Colombian's super-agent, Jorge Mendes, has travelled to Naples in a bid to secure this move. In quotes reported by Marca, Ancelotti said of the deal: 'There is neither optimism nor pessimism, we'll see what happens. He's a player that interests us. Real Madrid want to sell him and we want [to buy] him. Everything is open.'


Chelsea are hopeful of signing up Wilfried Zaha from Crystal Palace. This is only after their transfer ban comes to an end! If only…

Arsenal have successfully signed Saint-Etienne centre-back William Saliba in a £27million deal. But as soon as the offical launch was concluded, the French defender was immediately sent back to the club on loan! Much wow!


Aston Villa are on the verge of making their 11th signing of the transfer window – and taking their summer spending to £120m – with an £11m move for Club Brugge and Zimbabwe midfielder Marvelous Nakamba

Spurring For Dybala
Tottenham have woken to this year's transfer window and how! This time, they are eyeing Juventus' Argentine forward Paulo Dybala, who is valued at £80m


Jurgen Klopp has ruled out in getting back Barcelona's Brazil midfielder Philippe Coutinho who left Anfield for £142m in 2018

Things are getting desparate for Brazilian playmaker, Neymar Jr, as he seeks a move away from PSG. According to Mundo Deportivo, he is even looking at the prospect to join Manchester United.


Pep Guardiola has opened the door for Leroy Sane to quit Manchester City – by telling the £100m-rated German winger he can leave if he is unhappy. Sane had made it clear about his desire to move to Bayern Munich.
View this post on Instagram

Arsenal's move to rope in Kieran Tierney is fast becoming the gossip of this summer transfer but there's a catch. Tottenham are also looking to sign him up as replacement to Danny Rose.



Manchester United have entered the race to sign Roma ace Nicolo Zaniolo. Tottenham have been the hot favourites to sign up the playmaker but with United entering the fray, anything can happen now!


Hoffenheim have confirmed striker Joelinton is in "concrete talks" with a Premier League club – and Newcastle United are hoping to complete what could be a record-breaking deal for the Brazilian forward.


Paul Pogba's super-agent, Mino Raiola has dismissed the speculation of the Frenchman not going to Juventus as Real Madrid are going all guns blazing to rope in the player from United.


Juventus will unveil their star signing, Matthijs De Ligt at Turin. Ajax have announced a transfer deal worth 75 million euros.


Ready To Be De Ligt-ed
Dutch defender Matthijs De Ligt has arrived in Turin ahead of his £63million move to Juventus. The 19-year-old will become the highest paid defender in the club's history, and will be the second highest paid player on the team, only behind Cristiano Ronaldo.
View this post on Instagram

Real Madrid midfielder Dani Ceballos iss expected to join Arsenal 'in the coming days', according to various reports. It is reported that Arsenal boss Unai Emery has made a strong effort to convince the player to come to the Emirates.


Leicester boss Brendan Rodgers has confirmed the club have already turned down two bids for in-demand central defender Harry Maguire. Maguire has attracted interest from both Manchester City and Manchester United, but no bid has yet reached the Foxes' evaluation of around £90million.


Manchester United manager, Ole Gunnar Solskjaer believes he can still convince French playmaker Paul Pogba to stay at Old Trafford. 'I can give him a new challenge,' said the manager.

Tottenham Hotspur's Keiran Trippier is close to completing a move to Atletico Madrid to finalise his £20million move to the La Liga side. The 28-year-old was allowed to skip Spurs' pre-season trip to Asia.


Paris St-Germain have rejected a bid from Barcelona – of £40m plus 31-year-old Croatia midfielder Ivan Rakitic and 27-year-old Brazil playmaker Philippe Coutinho – for Brazil forward Neymar.

Everton are interested in Juventus striker Mario Mandzukic, 33, and are waiting to see if the Croatia international has a future at the Serie A champions under new manager Maurizio Sarri.


Manchester United will begin negotiations this week to bring Bruno Fernandes to Old Trafford. According to A Bola, Ole Gunnar Solskjaer is ready to move on to his next target this transfer window and an approach will be made to Sporting Lisbon in the coming days.


France centre-back Eliaquim Mangala can leave Manchester City for free. The 28-year-old was the most expensive defender in British history when he joined City from Porto for £42m in 2014.


Barcelona Get Griezmann
Barcelona have officially confirmed the signing of the forward from Atletico Madrid for £108million after activating and paying for his release clause. Atletico however are furious as they have been forced to accept the £108m bid and vowed to take legal action against Barcelona and the player after claiming agreements were in place last season.
In a strongly-worded statement, the club wrote: 'Atletico Madrid believes that the amount deposited (€120m) is insufficient to meet his rescission clause, since it's obvious that the commitment of the player and Barcelona was closed before the aforementioned clause was reduced from €200m to €120m.'
View this post on Instagram

Two years ago, Brazil captain Dani Alves was supposed to join Manchester City before moving to PSG. In what can be a turn of events, Pep Guardiola is considering to sign him as the Brazilian becomes a free agent. So maybe it's goodbye to Danillo?


Manchester United have added £30m to their valuation of France midfielder Paul Pogba and want £180million for the player they re-signed for £89m in 2016. With this, Juventus have ended their interest, leaving the way clear for Real Madrid to sign the France international.



Inter Milan are likely to have to pay around £90m to stand any chance of signing Belgium forward Romelu Lukaku from Manchester United this summer.

According to De Telegraaf, Juventus have agreed a fee of around 70m euros (£63m) with Ajax for their 19-year-old Netherlands defender Matthijs de Ligt.


Former Arsenal transfer chief Dick Law has revealed the club were plotting moves for Eden Hazard and Thibaut Courtois before they joined Chelsea. Courtois made the move to England in 2011 from Genk, while Hazard joined a year later in a big-money move from Lille.

Aston Villa are closing in on a major coup with the capture of Manchester City central midfielder Douglas Luiz for £15million which will take their summer spending past the £100million mark!


Laurent Koscielny is reportedly desperate to leave Arsenal for Bordeaux following his decision to refuse to travel with the squad on their pre-season tour of America. The Gunners have begun disciplinary proceedings against their own club captain.
View this post on Instagram

Gianluigi Buffon rejected the chance to move to either Manchester United or City as he did not want a repeat of his underwhelming spell at Paris Saint-Germain.

Manchester United are interested in signing Newcastle United star Sean Longstaff, however, the Red Devils are confounded by the £50million valuation for the midfielder. Newcastle claim the amount based on the deal between Manchester United and Aaron Wan-Bissaka.
Remember The Name
Liverpool have 'agreed' to sign Fulham midfielder Harvey Elliott in what is being regarded as a transfer coup and most probably a Premier League record-breaking tranfer for a midfielder. More details are awaited…
According to super-agent Mino Raiola , Matthijs de Ligt has "agreed terms with Juventus" and it's up to Ajax now to release the playmaker.
Newcastle owner Mike Ashley has approached Liverpool legend and current Rangers manager Steven Gerrard about becoming the Magpies' next boss.
Juventus are preparing a £120m bid for Manchester United's 26-year-old France midfielder Paul Pogba. Manchester United, however, are resolved to resist any efforts to prise Pogba away from them, whether from Juve, Real Madrid or any other suitor .
Inter Milan CEO Giuseppe Marotta is being patient with the transfer of Romelu Lukaku from Manchester United.
Spain goalkeeper David de Gea is set to sign a new contract with Manchester United which would earn him £350,000 a week.
With the appointment of Maurizio Sarri to Juventus, Mario Mandzukic is set to leave Turin with interests coming in from Atletico Madrid and Borussia Dortmund. According to Tuttosport, the Bundesliga side are hot favourites to rope him in.
Liverpool manager Jurgen Klopp would like to manage Germany one day, according to his agent.
Celtic and Scotland full-back Kieran Tierney is being targeted by Arsenaland Napoli, with the Italian side ready to sell Mario Rui to raise the funds needed to sign the 22-year-old
Frankly, it's happening!
Frank Lampard has been photographed at Stamford Bridge as he edges closer to becoming Chelsea's new manager. The Blues' announcement was delayed on Wednesday evening because Facebook and Instagram were experiencing problems loading pictures and videos and the club wanted the social media sites restored to normal before unveiling him.
View this post on Instagram
Arsenal, Liverpool and Tottenham are battling for the signature of Real Madrid midfielder and Spain star Dani Ceballos
Manchester City have activated Rodri's €70million release clause, making him the highest signing for the Cityzens.
View this post on Instagram
Atletico Madrid announced their club record signing of Benfica striker Joao Felix for €126million. The 19-year-old has signed a seven year contract at the Estadio Wanda Metropolitano.
View this post on Instagram
Real Madrid are keen to get Manchester United's Paul Pogba with a swap for Gareth Bale plus €80million in offer!
Barcelona is ready to offer PSG a whopping deal worth £152million for Neymar and offload Coutinho, Rakitic, Umtiti and Ousmane Dembele for the Brazilian
View this post on Instagram
Tottenham have put talks with Real Betis for Argentina midfielder Giovani Lo Celso on hold as the two clubs are unable to agree a fee
Romelu Lukaku's agent has held fresh talks with Inter Milan with the Italian side still in discussions with Manchester United over a fee for the 26-year-old Belgium striker
Bayern Munich have overtaken Manchester City in the race to sign 25-year-old Portugal right-back Joao Cancelo from Juventus
Tottenham could sell England full-backs Kieran Trippier and Danny Rose as they prepare a move for Fulham's England Under-21 defender Ryan Sessegnon
Godin Is Inter!
Uruguay captain and former Atletico Madrid has signed a contract with Inter Milan till 2022. The defender will receive €4.5million which will reach €6million with bonuses.
He's Coming Home?
According to various reports, it seems Liverpool are open to bringing back under-fire Philippe Countinho back to The Kop, after struggling in Barcelona!
Real Madrid are preparing to offer Spain midfielder Marco Asensio to Liverpool but want Senegal international forward Sadio Mane in exchange
Juventus are preparing to offload France international Blaise Matuidi and fellow midfielder Sami Khedira of Germany as they both approach 32 years.
Manchester City manager Pep Guardiola says he is unsure "if Neymar would be the same" as in his first spell if the 27-year-old Brazil international returned to former club Barcelona from Paris St-Germain
Manchester United have offered a new four-year £300,000-a-week deal with England striker Marcus Rashford, to fend off interest from Barcelona and retain the 21-year-old at Old Trafford
Manchester United have agreed personal terms with Sevilla forward Wissam Ben Yedder and the France forward could move to Old Trafford regardless of whether they sell Belgium international Romelu Lukaku.
Napoli are considering a move for Celtic defender Kieran Tierney, with Arsenal yet to make an acceptable bid for the 22-year-old
Gonazlo Higuain wants to remain at Juventus for the remaining two seasons of his contract, this according to a series of tweet by his brother. With the coming of Maurizio Sarri to Turin, it may seem possible though how he fits in with Cristiano Ronaldo will need to be seen!

Not In-Sane?
Manchester City forward Leroy Sane remains Bayern Munich's top transfer target this summer despite a recent lack of progress on a deal. This comes amidst interests from Bayern's German players who want Sane in their pack!
According to Mundo Deportivo, Manchester United are interested in signing Barcelona ddefender Samuel Umtiti as Solskjaer looks to revamp the club.
Liverpool have beaten Ajax, Bayern Munich and PSV Eindhoven in the race to sign the 17-year-old PEC Zwolle central defender Sepp van den Berg
Celtic boss Neil Lennon has told Arsenal they will need to pay "a lot more" money if they are to secure a deal for Scotland left-back Kieran Tierney.
Atletico Madrid are considering a move for Real Madrid's Colombian playmaker James Rodriguez. The Colombian has recently voiced his doubts over his career with Real Madrid wishing to offload him.
Assistant manager Gianfranco Zola will leave Chelsea this weekend when his contract expires, having turned down the offer of an ambassadorial role at the club
Just like Neymar, Manchester United's midfielder, Paul Pogba has revealed to his mates in Juventus that he wishes to return to the Serie A side at Andrea Barzagli's birthday!
Juve's De Ligt, PSG Fights Back
Matthijs de Ligt has accepted a contract offer from Juventus, who will now hold talks with his club to try to agree a deal worth £70m for the 19-year-old. However, Paris St-Germain have still not given up on signing the Dutch international
Manchester United have pulled out of the running to sign Leicester City and England defender Harry Maguire after being told the 26-year-old will cost £100m
Juventus have asked Adidas for financial help in a bid to sign Manchester United and France midfielder Paul Pogba
Spaniard Arteta has been backed to take on the Manchester City manager's role when Pep Guardiola leaves the club
Inter Milan are preparing a deal for Manchester United striker Romelu Lukaku which involves taking the 26-year-old Belgium international on loan for two years at a cost of £9m and an obligation to buy him at the end of that period for £53.8m
Manchester United  are set to meet the agent of Portugal midfielder Bruno Fernandes to try to secure his £70m move from Sporting Lisbon
According to MARCA, Chelsea and Real Madrid have agreed on a €50 million fee to see Mateo Kovacic join the Blues on a permanent deal.
Arsenal  midfielder Lucas Torreira says AC Milan have not made contact with him over a possible return to Serie A.
Barcelona signs up Neto from Valencia for €25 million. This comes after Jasper Cillessen joined Valencia after passing a medical.

Are They Gunner Do It?
Arsenal will need to spend half of their summer transfer budget to bring in Celtic defender Kieran Tierney with the left-back valued at £25million by the Scottish champions

Manchester United are willing to pay more than what Manchester City and Leicester will offer to Harry Maguire but the England international prefers a move to City
Paris St-Germain offered Manchester United the possibility of swapping Brazil forward Neymar for France midfielder Paul Pogba.
Meanwhile, Manchester United are willing to reignite their interest in Borussia Dortmund's Jadon Sancho if they sell Pogba!
Neymar will not be allowed to return to his former club Barcelona from PSG until he apologises to the Spanish giants' fans and accepts a cut in his wages, according to El Mundo
Real Zaragoza have denied they have agreed a deal to sell 16-year-old Spanish winger Mateo Mejia to Manchester United
Southampton are looking to sell at least five senior first-team players and want to bring in a striker, centre-back and wing-back during the summer transfer window
Liverpool expect Belgium keeper Simon Mignolet to stay at the club unless an offer is made for the 31-year-old which is good for the club and player.
According to the Daily Mail, Liverpool's first signing of the summer could be 17-year-old PEC Zwolle central defender Sepp van den Berg, with Ajax, Bayern Munich and PSV Eindhoven also interested in the Dutch Under-19 international
Real Madrid's 27-year-old Colombia forward James Rodriguez, who has spent two seasons on-loan at Bayern Munich, is unsure if he will be at the Bernabeu next season

Real Are Spurring Up Interest
Real Madrid are upping the ante for Tottenham playmaker Christian Eriksen. The Spanish giants will offer Spurs £45m plus Spain midfielder Dani Ceballos.
According to various reports, Lionel Messi has reportedly asked Barcelona to sign back Neymar from PSG as replacement for the deal with Antoine Griezmann. Barcelona are looking to push PSG to sign the French star
View this post on Instagram
Paris Saint-Germain are willing to sell Neymar this summer. Barcelona might be the best bet for the Brazilian but Real Madrid also want to sign him up and may offer Casemiro to the Ligue 1 champions as part of a swap deal
According to ESPN, Manchester United are only willing to pay £40million for Harry Maguire, half of Leicester City's valuation of £80million for the England defender
PSG's sporting director is keen to sign up Gianluigi Donnarumma instead of David de Gea. The Ligue 1 side are willing to offer €60million for the 20-year-old goalkeeper.
Chelsea it seems are brining the old band back together. The latest gossip is former Blues Claude Makelele is set for return to Stamford Bridge with speculations of Frank Lampard replacing Sarri as head coach. Petr Cech is tipped to become the new technical director. Legends return!
According to Paristeam, PSG willl announce the signing of Matthijs De Ligt over the weekend for a reported fee of €85million. We'll wait and watch to see if it's true!
Benfica star player, Joao Felix has reportedly passed his medical with Atletico Madrid. Marca reports the deal is imminent after his €120million release clause was met by Los Rojiblancos
Paul Pogba is set to receive a huge windfall of £3.7million loyalty bonus from Manchester United. This despite the Frenchman's claim to seek new challenges and hinting a move away from Old Trafford!
According to Mundo Deportivo, Neymar has reportedly said he doesn't wish to continue at PSG. A front page headline in heir publication states Neymar saying, "I want to go home, where I should never have left."

Man United For PogBack
The Pogba saga will not end anytime soon. Soon after the French midfielder dropped a hint in Japan of seeking new challenges, Manchester United are going in hard with a deal up to £500,000 a week amid interests from Real Madrid and Juventus.
View this post on Instagram

It seems fortune is favouring the bold, with the latest from ESPN stating that Bundesliga champions Bayern Munich have made no approach for Real Madrid winger Gareth Bale. Back to bench for him!
There's a lot of yacht going on over Frank Lampard, no seriously! According to The Sun, Derby manager Frank Lampard is set to meet Chelsea owner Roman Abramovich on his yacht to talk about succeeding Maurizio Sarri as the Blues' boss. Meanwhile, uncle Redknapp drops a hint that Lampard will become the next Blues manager.
If all goes well at Stamford Bridge, Aston Villa assistant boss John Terry is among the candidates to become Derby manager if Lampard joins Chelsea this summer.

Benfica has dismissed reports that Atletico Madrid are set to beat Manchester City to the £107m signing of Portugal forward Joao Felix as "Fake News".

Paris St-Germain want to close a deal for Barcelona's Brazil forward Philippe Coutinho after the Copa America. Few months ago, Coutinho had mentioned about wishing to play with Neymar at a club level, and if he stays, Countinho might be a force which has been lacking at Camp Nou.

Barcelona are willing to sell France forward Ousmane Dembele to Liverpool but only if the price is right. Camp Nou reportedly asking upwards of £90m for the 22-year-old.

Belgium coach Roberto Martinez is advicing Romelu Lukaku to leave Manchester United. The national team coach told HLN Sport, "It's clear that Romelu Lukaku needs to leave Manchester United. It would be good for both the parties".

According to various reports, Manchester City are willing to pay €70 million for Atletico Madrid's Rodri.

Ciao?
Paris Saint-Germain are willing to offload their star Brazilian playmaker, Neymar Jr., this summer. Further speculations are added when PSG chief Nasser al-Khelaïfi's told France Football in an interview, "Ciao! I do not want to have any celebrity behavior anymore."


Now this will spur up the summer transfer window – Paul Pogba has revealed that he is seeking new challenges after spending three years at Old Trafford. There have been speculations of Juventus wanting to re-sign the French star and maybe this will be possible!
View this post on Instagram

It seems former Chelsea boss Antonio Conte still has his eyes on the English side with rumours doing the rounds of Gary Cahill being touted as a possible sign up to Inter Milan.

It may not be the best option for Gareth Bale, but Bundesliga champs Bayern Munich are willing to foot the Welshman's wages with a season long loan from Real Madrid.


Former Real Madrid and Brazil left-back Roberto Carlos has revealed that he nearly joined Aston Villa in 1995. Birmingham too was in the line up to sign the Brazilian wonder!

Under fire Chelsea coach has signed a three-year deal with Juventus and will join the Serie A champions this summer after both clubs agreed a compensation deal. Sarri becomes the third manager from Chelsea to join the Italian league.
View this post on Instagram

James Rodriguez has revealed that he remains in the dark about his future at Real Madrid after leaving Bayern, having spent two seasons on loan at the Bundesliga. Juventus and Napoli are rumoured to be in the running to sign him up!

It's too early to tell but David Beckham's Inter Miami are keen to sign out-of-favour former Inter Milan captain Mauro Icardi. But this will only happen when Beckham's side joins MLS in 2020. Talk about forward planning!

One Season Wonder You Said!
Liverpool and Egypt forward Mohamed Salah has rejected a £150m move away with both Real Madrid and Juventus lining up offers.

Ole Gunnar Solskjaer's side are set to miss out on Atletico Madrid's France forward Antoine Griezmann with Barcelona set to make a £150m offer.

Sticking with the Devils, England striker Marcus Rashford could be offered a £350,000-a-week deal to stay at Old Trafford and snub interest from Real Madrid and Barcelona

Brazil forward Gabriel Jesus has said it is "out of the question" that he and Argentina forward Sergio Aguero will leave Manchester City this summer.

Juventus are ready to swoop for Tottenham's England wing-back Kieran Trippier in a £45m deal.

Chelsea and France midfielder Tiemoue Bakayokosays he wants to one day play for Paris St-Germain. Moving out this summer?

AC Milan may offer Ivory Coast midfielder Franck Kessie to Arsenal in exchange for Uruguay midfielder Lucas Torreira. Good move? Or maybe make a better offer they cannot refuse…

Rafa Benitez has two weeks left on his current Newcastle contract and the 59-year-old manager is yet to agree an extension to his current deal.

Man Not United
According to reports in Gazzetta dello Sport, Manchester United's star forward Romelu Lukaku has agreed personal terms with Inter Milan in a deal which could earn the 26-year-old £6.6m in bonuses until 2024.

Sticking with the Devils, Manchester United are a bit upset with Leicester City's £90m valuation of England centre-back Harry Maguire. However, there is no ebb in rumours about the plan to take Maguire as Solskjaer looks to revamp his team.

Tottenham are prepared to break their transfer record twice this summer to sign Real Betis and Argentina playmaker Giovani lo Celsoand Lyon's 22-year-old France midfielder Tanguy Ndombele. Open the war chest!

New signee for Real Madrid, Eden Hazard, revealed ex-Chelsea goalkeeper and Belgium international team-mate Thibaut Courtois helped persuade him to join the Spanish club.

According to BBC, Maurizio Sarri is set to leave Chelsea and join Juventus after both clubs agreed £7million compensation deal. Meanwhile, Sky Sport Italia states Chelsea will appont Frank Lampard as their new manager.
View this post on Instagram

Liverpool have no plans to resurrect a deal for 25-year-old Lyon and France playmaker Nabil Fekir, despite claims to the contrary in his homeland. Deja vu!

Meanwhile, Juventus' sporting director Fabio Paratici has travelled to London for face-to-face talks with Manchester United over the potential transfer of France midfielder Paul Pogba.

Stoke City are lining up for Burnley goalkeeper Joe Hart as a replacement for 26-year-old fellow England international Jack Butland. Butland has been linked with a move to Aston Villa.

Ajax's Brazilian forward David Neres, is under the spotlight with two European clubs seeking his signing. Everton and PSG are in the race to sign the forward with PSG unsure about its star duo – Neymar and Mbappe – staying put this summer and Everton looking to increase their bite this season.

PSG midfielder Adrien Rabiot and Thomas Meunier may stay with the Ligue 1 champs. Rabiot was left out in the second half of last season, while Meunier is linked with a move to Arsenal.
The REAL deal
Real Madrid have announced their fifth signing of the summer after completing a deal for Lyon left-back Ferland Mendy. The 24-year-old has signed a six-year contract and joins Eder Militao, Eden Hazard, Rodrygo and Luka Jovic in joining Zinedine Zidane's side.

The Antoine Griezmann saga got a strong finish, literally, with Atletico Madrid CEO Migeull Marin confirming that Camp Nou made contact and they knew the Frenchman was leaving the Madrid side since March! Question is, when will Barcelona unveil him?
View this post on Instagram

Manchester United's Belgian forward, Romelu Lukaku has added more fuel to the fire on his departure from Old Trafford by praising the newly appointed Inter manager and former Chelsea coach, Antonio Conte. It is also no secret that Conte is eyeing players like Lukaku in a bid to revamp the Italian side.
View this post on Instagram

Chelsea are refusing to let Maurizio Sarri join Juventus until the Italian giants meet their compensation demands as he still has two years left on £10m contract.

With the signing of Daniel James, it seems United are in no mood to for a Bale out. According to ESPN, the English side have refused to enter talks with the Welshman as Real Madrid are looking to offload their expensive signing in a bid to recharge their side.

Liverpool have reignited interest in Nabil Fekir but won't pay the £53million fee agreed with Lyon last summer. A friendly between Liverpool and Lyon in Geneva on July 31 may hold the key to getting the deal done, Le Progres claims.

Reports by Le Parisien states that PSG are on target to win the race to sign Matthijs de Ligt with €75million trandfer fee. Furthermore, De Ligt's super-agent Mino Raiola has held more talks with Paris Saint-Germain sporting director Antero Henrique over the proposed sale of Ajax defender Matthijs de Ligt.

Barcelona are plotting a fire sale of eight of their star players this summer, according to reports. The Catalan giants are reportedly planning a squad overhaul as they seek to make room for new arrivals including Frenkie de Jong, Antoine Griezmann and hopefully Matthijs De Ligt.
View this post on Instagram
Gloves Are Coming Off!
Manchester United are willing to give their goalkeeper David de Gea £20million, if the 28-year-old leaves for Paris St-Germain this summer
West Ham are prepared to battle it out with Arsenal and Tottenham for the signature of Atalanta and Ivory Coast midfielder Franck Kessie. The 22-year-old has been on loan at AC Milan since 2017.
Crystal Palce have rejected Manchester United's £40m bid for England Under-21 defender Aaron Wan-Bissaka. The Eagles want closer to £60m.
Benfica president Luis Filipe Vieira has conceded that Joao Felix could leave the club this summer amid strong interest in the midfielder from Manchester United. Meanwhile, Manchester City have offered Felix a contract worth £26m.
Chelsea have revived their interest in Bayer Leverkusen and Jamaica winger Leon Bailey, but must wait to see if their transfer ban is overturned before making a move
Ajax and Netherlands defender Matthijs de Ligt has said that Cristiano Ronaldo asked him if he would join Juventus next season following Portugal's Nations League victory over the Netherlands
View this post on Instagram
Manchester United have started to make a list of potential replacements for Paul Pogba. Tottenham's Christian Eriksen and Monaco's Youri Tielemans are being considered to fill the void if the France midfielder leaves.
Chelsea playing staffs are hopeful that former Blues Frank Lampard might take up the managerial role should Maurizio Sarri leave the club this summer. It is expected that Sarri will be tied with Juventus and Lampard has had a wonderful stint at Derby County
Arsenal are interested in Fiorentina's Jordan Veretout, 26, but the former France Under-21 midfielder is already in talks with Napoli.
Former Manchester United goalkeeper Anders Lindegaard says David Moyes replacing Sir Alex Ferguson at Old Trafford was like "charging an iPhone with a Nokia charger"
Done Deal! Real Madrid sign Eden Hazard
Real Madrid have announced the signing of Eden Hazard from Chelsea in a deal understood to be worth up to £130 million.
View this post on Instagram
Barcelona are yet to make contact with Atletico Madrid about Antoine Griezmann, according to Atleti president Enrique Cerezo.
No confirmation from the club but the Premier League released list for Spurs includes Fernando Llorente's name.
Juan Mata has been offered a new contract by Manchester United, the club have confirmed.
Barcelona and Paris Saint-Germain are now said to be the only two clubs in the running to sign Matthijs de Ligt, though some Manchester United fans have not given up hope that the Ajax defender could yet end up at Old Trafford.
Nicolas Pepe is ready to snub the Premier League for Bayern Munich
Chelsea have officially filed an appeal against the two-window transfer ban imposed by Fifa.
United's 1st signing of the season!
Daniel James is set to become a Manchester United player with the Swansea star currently undergoing a medical at the club's Carrington training complex.
Liverpool are preparing a €71m offer for Lille winger Nicholas Pepe. The 21-year-old was recognized as a replacement for Mo Salah.
Ed Woodward had a secret meeting with Manchester United Starlet, Paul Pogba. Pogba was told that he would not be sold this season.
Gianluigi Buffon will leave Paris Saint-Germain this summer when his contract expires, it has been confirmed. The Italian goalkeeper joined the French giants last year on a free transfer from Juventus, signing a one-year contract.
Chelsea have agreed a fee in the region of 100m euros (£88.5m) to sell Belgium midfielder Eden Hazard to Real Madrid.
View this post on Instagram
Borussia Dortmund hope German forward Mario Gotze, 27, will sign a new contract after being linked with a move to Arsenal.
Maradona The Man For United?
In a recent interview, Argentina legend took a swipe at Manchester United and Pogba. The 58-year-old boss of Mexican second division side Dorados said he is the right man for United to win trophies. He also believes that French star Paul Pogba is "doesn't work hard enough." Oh boy!
Paris Saint-Germain star forward, Kylian Mbappe, has reportedly handed in his transfer request from the French side, according to El Chiringuito,. It is widely expected that he might join Real Madrid as Zidane looks to rehaul his side.
Liverpool, Manchester City, Manchester United and Tottenham are all interested in a £60m move for Leicester City's 22-year-old England midfielder James Maddison.
Juventus have contacted Manchester United to sign French midfielder Paul Pogba in a swap deal with Paulo Dybala. The 26-year-old France international has indicated that he would be happy to rejoin the Serie A club, where he spent four years from 2012-2016.
With his future move still going around the rumour-mill, Liverpool has now jumped into the race to sign Ajax defender Matthijs de Ligt. The 19-year-old has been a target by Manchester United and Barcelona.
Liverpool's duo, Daniel Sturridge and Alberto Moreno have announced their exit from Anfield. Sturridge has been at Anfield since 2013 and Moreno from 2014.
Tottenham's worst kept secret is finally out! Spurs midfielder, Christian Eriksen has confirmed he wants to leave the English club to "take on a new challenge at another club" this summer. Tottenham are most likely going to seek £130 million to sell him.
From across the Atlantic, former Manchester United star David Beckham wants to sign Barcelona's Uruguayan striker Luis Suarez for his new MLS club Inter Miami.
Premier League champions, Manchester City are going in hard for Benfica sensation Joao Felix with a £106million bid to trigger his release clause. The current bid eclipses Real Madrid's £80m offer.
Giovani Lo Celso has wished for a move to Tottenham this summer and join up with Mauricio Pochettino, according to Sky Sports News. But the Spanish club, who only recently made his loan from Paris Saint-Germain permanent, are asking for a significant transfer fee, as close to his £88m release clause as possible.
Sarri-ball at Juventus?
Juventus are set to give Sarri a three-year deal worth 7m euros (£6.22m) per season.
Real Madrid are worried Manchester United and Bayern Munich will compete with them to sign Egypt forward Mohamed Salah, 26, from Liverpool this summer.
Manchester City and Manchester United are set to go head to head in a £120m battle to sign Benfica's 19-year-old Portugal midfielder Joao Felix.
Juventus want to re-sign United and France midfielder Paul Pogba. The 26-year-old spent four years at the Serie A club between 2012-2016.
Confirmation from Sevilla that Julen Lopetegui has taken over as their new boss.
Lucas Perez arrives at La Liga side Deportivo Alaves on a three-year contract after one season at West Ham.
Watford boss Javi Gracia is under consideration as a replacement for Maurizio Sarri as Chelsea manager, if the Italian leaves Stamford Bridge to take over at Juventus.
Arsenal are in pole position to sign Thomas Meunier from Paris Saint-Germain, with Manchester United slowing their interest in the full-back.

SEVENTH HEAVEN
Eden Hazard to get Cristiano Ronaldo's no.7 shirt at Real Madrid as £115m deal edges closer.

Manchester United are still interested in signing Tottenham defender Kieran Trippier. However, they are concerned Spurs chairman Daniel Levy will price them out of a move. The England international is valued at around £35m by the north London club, who are willing to sell after his below par season.

Inter Milan are getting 'closer' to signing Romelu Lukaku, although Manchester United have now slapped a €70m price tag on the striker.

Real Madrid to offer Bale, Navas and Rodriguez in attempt to land Pogba. According to The Times, Real are willing to offer the three players to Manchester United in an attempt to bring World Cup-winning midfielder Paul Pogba to the Bernabeu.

Chelsea are considering Steve Holland as a replacement for Maurizio Sarri if he joins Juventus this week.

Napoli have joined the race for Real Madrid star James Rodriguez. Carlo Ancelotti is said to be seeking a reunion with his former player and with the Colombian's two-year loan at Bayern Munich at an end, and with no future at the Bernabeu, it's been reported that Ancelotti is now looking to lure Rodriguez to Naples.

Diego Carlos has moved to Sevilla from FC Nantes for 15m euros. The 26 year old center back will most likely act as a replacement for the outgoing Gabriel Mercado.

Manchester United will have to improve their £100m+ offer if they want to sign Benfica wonderkid Joao Felix this summer. United are battling rivals Manchester City for the 19-year-old forward after his stunning breakthrough season in Portugal.

Barcelona are eyeing a return for Neymar in case they fail to land top target Antoine Griezmann this summer, according to reports. The Catalan giants are keen on major rebuild this summer following their Champions League humiliation to Liverpool.

In-demand playmaker Bruno Fernandes has revealed he would prefer a move to Liverpool over City in the summer.

'Key'lor on The Move?
Benfica are considering a move for Real Madrid goalkeeper Keylor Navas, according to reports. The Premeira Liga outfit had been in negotiations with Barcelona for Jasper Cillesen but talks have hit a stumbling block.

Arsenal have identified RB Leipzig defender Dayot Upamecano as their first signing of the summer, according to The Sun. The 20-year-old has been a part of the superb defence at RB Leizpig with his current side qualifying for the Champions League behind clubs Bayern Munich and Borussia Dortmund.

Barcelona are looking to sign Atletico Madrid star Antoine Griezmann AND PSG forward Neymar in the summer, according to reports.

Man United have launched a move for AC Milan goalkeeper Gianluigi Donnarumma, according to reports. Italian outlet Corriere della Sera report Ole Gunnar Solskjaer is on the hunt for a replacement for David de Gea and wants to bring the highly-rated stopper to Old Trafford.

Tottenham's hopes of signing Adrien Rabiot have gone up in smoke, according to reports in France. The Frenchman is leaving Paris Saint-Germain on a free transfer and Mauricio Pochettino was keen on bringing him to north London.

Leicester manager Brendan Rodgers will test Crystal Palace's resolve to keep Andros Townsend.

Javier Hernandez is an £8million target for La Liga side Valencia. The West Ham striker will be allowed to leave Manuel Pellegrini's squad this summer for the right price. Hernandez could be part of a summer clearout with Andy Carroll, Adrian and Samir Nasri released and Lucas Perez heading out.

Manchester City are set to battle Liverpool for Lyon star Nabil Fekir, according to reports.

Arsenal could sign defender Eder Balanta this summer in a cut-price deal. Arsenal are shopping for bargains this summer after failing to qualify for the Champions League.

Manchester United have held more talks over a potential £22million transfer for Paris Saint-Germain right-back
Sarri Almost In But Pochettino?
Juventus are keeping their options open to sign their new head coach with an eye on Tottenham manager Mauricio Pochettino should he consider leaving the English club. Meanwhile, Chelsea manager Maurizio Sarri has agreed to become Juventus' new head coach and has asked Chelsea to release him from his contract.
Barcelona are willing to sell Brazil forward Philippe Coutinho if interested clubs such as Manchester United or Chelsea put in a big enough bid for him. Meanwhile, Reds chairman Tom Werner believes Philippe Coutinho 'probably regrets' forcing through his £146million move from Liverpool to Barcelona last January.
Atletico Madrid are considering legal action against Barcelona for roping in Antoine Griezmann after he agreed a summer switch to the Spanish giants in March. The French forward has been at the centre of a transfer tussle between the pair of Spanish giants for over 12 months but appears likely to move to the Nou Camp this summer.
Zinedine Zidane is 'leaning towards Paul Pogba' as Real Madrid boss considers deals for Manchester United star and Tottenham ace Christian Eriksen. Real Madrid are desperate to bolster their midfield ranks in a huge summer overhaul following a disappointing campaign last season.
Manchester United are reportedly looking to beat their rivals, Man City, to sign Sporting Lisbon midfielder Bruno Fernandes. The 24-year-old has scored 32 goals and contributed 18 assists in 53 matches last season and has attracted interest from European clubs.
Manchester City's Ilkay Gundogan will remain at the club next season, even if they fail to agree a new contract this summer. City have further discussions planned with the central midfielder in the coming weeks as they aim to tie him down to an extension. Gundogan is out of contract next year and could leave for nothing in 2020.
Bayern's Jerome Boateng is reportedly interested to speak with Juventus and Paris Saint-Germain instead of returning to the Premier League, according to reports. The German centre-back Boateng, who had attracted interest from Manchester United in January as they looked to bolster their defence, has been told by Bayern Munich he can leave this summer.
According to report in ESPN, Real Madrid manager Zinedine Zidane personally intervened to prevent Spain defender Sergio Ramos from leaving the Bernabeu. The Spain international had seriously considered leaving the La Liga side last week due to his disagreements with president Florentino Perez.
Arsenal and Leicester are monitoring Valencia's 19-year-old Spanish winger Ferran Torres, who could be available for around £25million.
Liverpool forward Sadio Mane has revealed that he was 'really, really close' to join Manchester United in 2016 and even met the then manager Louis van Gaal. But a timely call from Jurgen Klopp sealed the favour towards Anfield
Conte Goes Inter It
Former Chelsea manager Antonio Conte has been appointed head coach at Inter Milan, the Serie A side have announced. The Italian arrives a day after Inter sacked Luciano Spalletti.
View this post on Instagram

Juventus have offered Chelsea manager a £6.2m-a-year contract to join the Italian side. Sarri still has 12-months left on his current £5 million contract at Stamford Bridge but has been under fire. His agents are expected to have a showdown talk with the board on Friday to decide his future.
View this post on Instagram

Spain and Real Madrid captian, Sergio Ramos, has dismissed rumours of a transfer from Bernabeu. Club President Florentino Perez had recently confirmed on meeting his agents for a showdown talk however the Spaniard is staying put!
View this post on Instagram


Manchester United are favourites to sign 24-year-old Paris St-Germain and France midfielder Adrien Rabiot, who will be a free agent on 1 July. Not to be outdone, Arsenal are also keen to sign up the midfielder.

A day after the French international, Antoine Griezmann locked horns with Barcelona amidst the Camp Nou players 'vetoing' his transfer deal, Barca it seems are ready to unveil him on July 1 for a £106 million deal.

Ajax defender Matthijs de Ligt has put a spin on his transfer from the Eredivisie club citing multiple options. Speaking to RTL Boulevard, De Ligt said: 'I am very excited about what the nearest future may bring me, but I am also calm, I see it as a challenge, that is the most important thing.'
'There are several options, what I do is to see which is the best option, it seems logical that one option is better than the other.'

Liverpool will offer James Milner and Joel Matip the opportunity to extend their Anfield careers after playing major roles in the route to the Champions League final. Both men have 12 months left on their current deals
Real Madrid could now delay presenting Eden Hazard at the Santiago Bernabeu until after the date of the launch of their new kit for next season. The new adidas strip of all white with gold trim is set to be unveiled on Friday, June 7. Hazard could model the new shirt the following week, after international duty finishes with Belgium.
Chelsea want to replace Hazard with Barcelona's Brazil international Philippe Coutinho, if they can get their transfer ban overturned. The Brazilian is expected to fill the void which will be left with Hazard's move to Real Madrid.
Manchester City could finally be set to sell Eliaquim Mangala after former club Porto made an approach for the £42million defender. The Premier League champions have long since attempted to find a buyer for Mangala, who was the club's record signing back in 2014.
Hazard For Real
With Chelsea winning the Europa League, Belgian playmaker Eden Hazard has bid farewell to the Blues and is expected to be unvieled by Real Madrid on Monday. The two clubs have agreed a deal for £115m.
View this post on Instagram

Tottenham are ready to make a summer move for Leicester playmaker James Maddison, according to the Daily Mirror. Mauricio Pochettino is expected to be given funds to strengthen his squad after reaching the Champions League final.

Atletico Madrid have made an offer of £71m for Leicester City's England defender Ben Chilwell, but will face competition from Manchester City. The 22-year-old has five years left on his contract with Leicester City after signing a new deal last October.

Manchester United's defender, Ashley Young could link up with former team-mate Wayne Rooney at MLS side DC United.

In a showdown talk, Manchester United have told the Belgian forward, Romelu Lukaku, that he can leave Old Trafford this summer. The Red Devils have made it clear they will allow him to move to Inter Milan should the Italians offer a deal worth just over the £75million they paid Everton two years ago.

Lille winger Nicolas Pepe is a £70m target for Liverpool, while Manchester United and Paris St-Germain are also interested in the Ivory Coast international.

Even after confirming his presence with the Old Lady, Bayern Munich are hoping to seek the services of Argentine forward Paulo Dybala with an £80m bid.

It's all up in the air for Matthijs de Ligt with Real Madrid joining the race to sign the Netherlands defender from Ajax, along with Manchester United and Barcelona. It's no brainer to say, it all comes down to the price!

Manchester United are ready to match the price with their City rivals to rope in Benfica's Joao Felix. Felix is reported to have a huge £105million buy-out clause in his contract, and both Manchester clubs are now willing to meet the payment, according to reports.

Lyon's French left-back Ferland Mendy is set to join Real Madrid

Just Get It Done!
According to various reports, Chelsea have agreed to release their star Belgian Eden Hazard to Real Madrid on a £115m deal.
View this post on Instagram

Another Belgian is also on the move, this time it's Manchester United's forward Romelu Lukaku who is willing to take a pay cut for a move to Inter Milan.

Barcelona have offered Brazil midfielder Philippe Coutinho or France forward Ousmane Dembele to Paris St-Germain in a part exchange deal for Brazil striker Neymar
View this post on Instagram
Former Chelsea manager Antonio Conte has signed a deal to become Inter Milan boss to 2022 – five years after the Italian last managed in Serie A.
Toby Alderweireld expects to still be a Spurs player next season despite reported interest from Manchester Unitedin the Belgium international
Chelsea are considering to appoint former Blues Frank Lampard on a long-term basis following his stint with Derby County this season. This will only happen if and when Maurizio Sarri is either sacked or leaves the club.
According to French publication Cadena Ser, Atletico Madrid have chosen Paris St-Germain's Uruguay international Edinson Cavani as their replacement for 30-year-old Spain striker Diego Costa.
Spanish champions Barcelona have decided to stick with Ernesto Valverde as boss for next season despite reports he was facing the sack.
View this post on Instagram
Bournemouth want to sign Liverpool's Simon Mignolet after the Belgium goalkeeper fell down the pecking order at Anfield.
Barcelona want to sign Wolfsburg's French left-back Jerome Roussillon, after the 26-year-old came to the attention of scouts monitoring Belgian goalkeeper Koen Casteels.
Sarri Not Sarri
It seems embattled Chelsea boss Maurizio Sarri has agreed terms with Juventus in a deal which would see him earn a £1.2m-a-year pay rise. Stamford Bridge however are yet to confirm this update and will do so most likely after the Europa League final.
Real Madrid captain Sergio Ramos had told the club to let him go. President Florentino Perez confirmed the news but said he is not keen to let go of a captain for free.
View this post on Instagram
Juventus forward Paulo Dybala has confirmed he wants to remain at Turin with the Serie A champions despite being linked with a move to Manchester United. Ball is in the club's court…
View this post on Instagram
Arsenal have made contact with AC Milan over the transfer of 20-year-old Italy goalkeeper Gianluigi Donnarumma. With veteran Petr Cech set to hang up his boots and gloves after the Europa League final, the Gunners are in need of a keeper.
PSG might sell Neymar to Real Madrid after all, provided the Spanish giants are able to pay £1.2m a week in order to take him to the Bernabeu. Meanwhile, the club needs to raise 300million Euros in player sales this summer
View this post on Instagram
Ajax's defender Matthijs de Ligt says reports linking him with a summer move to Manchester United should be taken with a "pinch of salt". So Barcelona still in favour?
According to The Sun, Manchester City are keen to usurp rivals to secure £40million-rated Youri Tielemans' signature this summer.  Pep Guardiola is impressed by the Belgian midfielder, who spent the second half of the season with Leicester City on loan.
Just like the North remembers in Game of Thrones, Barcelona fans will remember Ernesto Valverde's time as coach. In some possible good news, Belgium manager Roberto Martinez is the first option to be Barcelona boss if Ernesto Valverde does not continue. Meanwhile, Netherlandsmanager Ronald Koeman, former Juventusboss Massimiliano Allegri and Arsenal manager Unai Emery are among the replacements being considered.
View this post on Instagram
View this post on Instagram
Manchester United and Real Madrid could challenge Tottenham for Real Betis' Argentina midfielder Giovani lo Celso this summer.
View this post on Instagram
West Ham have had an £18m bid for Portugal midfielder Andre Gomes rejected by Barcelona. The Spanish side want between £25m and £35m for Gomes, who spent last season on loan at Everton.
---
Premier Player
Matthijs de Ligt will make his decision on his future after the Netherland's Nations League games. The Ajax defender has shown interest to play in Premier League and Manchester United are keen to exploit his skills.
PSG manager Thomas Tuchel cannot guarantee whether star duo Kylian Mbappe and Neymar Jr. will continue at the club next season, even though he wants the pair to stay. Meanwhile, Mbappe has hinted his interest to being open to a "new project".
Paris Saint-Germain have discussed a move for Liverpool midfielder James Milner, according to Le Parisien, whose contract with the Reds expires next year. The French champions are looking to strengthen their midfield this summer.
As Real Madrid manager Zinedine Zidane seeks to rebuild his team, the Frenchman wants to keep Sergio Ramos at the Bernabau next season, amidst interests from Liverpool, Manchester United and teams in China.
The future of Joao Cancelo's transfer from Serie A rests on the shoulders of Juventus' new manager, whoever it shall be. Both Manchester United and City are keen to sign the defender this season.
Argentine defender, Marcos Rojo has been reassured of a future at Manchester United after speaking with manager Ole Gunnar Solskjaer. Rojo has made just six appearances for the Red Devils last season and was expected to leave as part of Solskjaer's massive clean up.
Former Newcastle midfielder and current Dijon player, Mehdi Abeid, prefers to return to Premier League rather than sign a new deal with the French side. So who's gonna call?
Bayern Munich president Uli Hoeness has told former Germany and Manchester City defender Jerome Boateng, 30, that he can leave the Bundesliga champions.
Jose Mourinho is yet to decide where his next managerial role will be after being sacked by the Old Trafford club in December. Recently, rumour mill went nuts when he hinted a 'player' (we all know who), contacted him to take up the role at Juventus following Allgeri's resignation.
19-year-old midfielder Nicolo Zaniolo, whose transfer was linked with Tottenham, says he is optimistic about signing a new deal that will keep him at Serie A side Roma.
---
Juve Says Sarri To Chelsea
According to Italian journalist Tancredi Palmeri, Chelsea boss Maurizio Sarri has agreed a deal to take over as manager for Juventus following Allegri's resignation.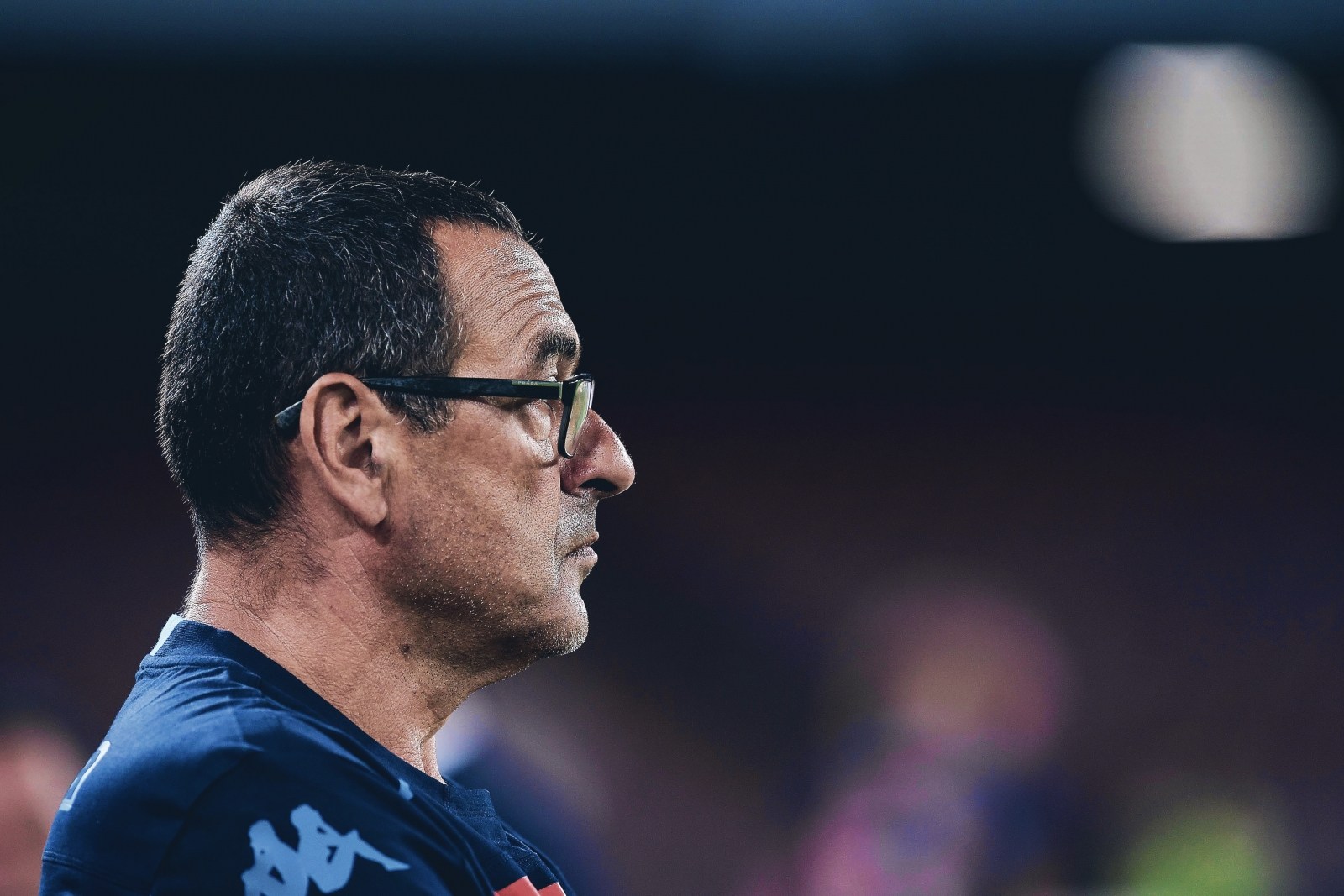 In a tempting swap deal, Juventus are ready to offer Paulo Dybala and left-back Alex Sandro for Manchester United's midfielder Paul Pogba.
Manchester United are "very close" to sign Matthijs de Ligt from Ajax. This despite Barcelona being the favourites to sign the Netherlands defender but their going has slowed down.
Manchester City will offer German winger Leroy Sane £150,000 a week to try to break the deadlock in talks over a new deal, but they will put an asking price of more than £100m on the 23-year-old, who is a target for Bayern Munich, if no agreement is reached.
The rumours surrounding Eden Hazard's departure from Stamford Bridge may hit the spanner with the Blues demanding £130 million. Real Madrid only value the Belgian at £88 million.
Former Arsenal manager Arsene Wenger has an offer to return to management with Japanese side Vissel Kobe.
Arsenal's out-of-contract forward Danny Welbeck is been eyed by four clubs across Europe with Lazio the latest club to join the bandwagon of Everton, Newcastle and West Ham.
Spanish midfielder David Silva has been offered a lucrative two-year deal by a club in Qatar and may have played his last game for Manchester City.
Benfica's chief Domingos Soares de Oliveira has demanded a hefty sum for Portuguese forward Joao Felix. Manchester United will have to shell more than £105 million for the youngster.
Netherlands forward Memphis Depay has sparked speculation he is leaving Lyon by posting a video on his Instagram story boarding a bright red private jet, in a matching tracksuit, with the caption "Merci Lyon".
---
This Is Getting Griezzy!
Speculations are rife that Manchester United are in the running to sign Atletico Madrid's forward Antoine Griezmann after doubts over his move to Barcelona.
View this post on Instagram
Sticking with United, the Red Devils are also setting the stage to rope in Real Madrid captain Sergio Ramos who may leave Bernabeu this summer.
Arsenal are set to sell Henrikh Mkhitaryan this summer. The Armenia captain has scored only 6 goals in 25 Premier League appearances this season for the Gunners.
After Manchester United, fellow Premier League club Arsenal are also eyeing the out of favour PSG midfielder Adrien Rabiot from the Ligue 1 Champions.
Atletico Madrid and Valencia are both interested to sign Chelsea loan signing striker Radamel Falcao this summer. Falcao has spent two seasons with Atleti between 2011-13…
Marcos Alonso is considering a move away from Stamford Bridge. The Spanish defender has signed a five-year contract last October with Chelsea. Guess the stakes are high here!
Eden Hazard has issued a timeline for Chelsea, requesting his move to Real Madrid be done by June 4. Both clubs are still negotiating the right price for the Belgian.
View this post on Instagram
Manchester United and Spain keeper David de Gea is no nearer signing a new contract at Old Trafford even though his deal expires next summer. De Gea, who has been at United since 2011, can sign a pre-contract agreement with foreign clubs from January 2020.
Liverpool defender Nathaniel Clyne is attracting interest from Italian side Napoli as they enter the race with three Premier League clubs, Crystal Palace, West Ham and Bournemouth. The Englishman spent the second-half of the 2018-19 season at Bournemouth.
Everton are favourites to sign Arsenal forward Danny Welbeck, who will be a free agent this summer. Ka-ching!
---
All Eyes On James
With James Rodriguez' loan deal from Real Madrid ending with Bayern Munich, the Colombian playmaker is now a target between Liverpool, Manchester United and Arsenal.
Bayern Munich President Uli Hoeness has confirmed his side's interest in Leroy Sane. City are preparing themselves for a bid for the 23-year-old from the German giants which would break their transfer record.
Manchester United are not backing off their interest for the French midfielder Adrien Rabiot, who is set to leave Ligue 1 champions Paris Saint-Germain this summer as a free agent.
More woes for Barcelona as Manchester United have improved their £12m-a-year deal for Ajax captain and defender Matthijs de Ligt. Catalan newspaper Sport claim United are hopeful of landing the Holland international after promising him a big pay packet.
View this post on Instagram
Four players – Italian full-back Matteo Darmian, Belgium striker Romelu Lukaku, Spanish midfielder Juan Mata, and Argentina defender Marcos Rojo – are likely to leave Manchester United this summer.
Inter Milan are ready to offer £30m plus Croatia winger Ivan Perisic for Lukaku. However, the Belgium international is afraid United's £70m asking price will be too much for the Italian side.
Napoli are favourites to sign Tottenham right-back Kieran Trippier, if the right deal is on offer. The England right-back will be allowed to leave White Hart Lane for the right offer, and the Italian side are confident of reaching a deal for a fee of roughly £25m.
Manchester City will demand £15million for Fabian Delph this summer with a number of Premier League clubs already showing interest. The 29-year-old England midfielder has fallen down the pecking order under boss Pep Guardiola this season.
Tottenham are not giving up their pursuit to sign Marco Asensio with the Spanish giants unwilling to give up one of their key players. According to AS, Spurs would have to trigger his eye-watering 700 million euros (£618m) release clause.
Newcastle are eyeing an ambitious £26million move for CSKA Moscow defender Mario Fernandes this summer as manager Rafa Benitez looks to bolster his defence for the upcoming season.
---
Deal On
Premier League champions, Manchester City, are close to signing 24-year-old Portuguese full-back Joao Cancelo, valued at 60m euros (£52.9m) by Juventus.
Tottenham Hotspur's right-back, Kieran Tripper is hot favourites with Atletico Madrid and Napoli. The interest of Napoli boss Carlo Ancelotti is well documented but Atletico Madrid are now keen with 34-year-old Spanish full-back Juanfran set to leave the club.
Manchester United are preparing to make a move for AC Milan's 20-year-old Italian goalkeeper Gianluigi Donnarumma. Current keeper David De Gea future at the Old Trafford is uncertain as manager Solskjaer seeks to re-shape his side.
View this post on Instagram
Liverpool are closing in on a £200,000 deal to sign Polish goalkeeper Jakub Ojrzynski from Legia Warsaw. The teenager previously had a trial at Liverpool when he was given the opportunity to train with the first-team squad at Melwood with Jurgen Klopp watching on.
Antonio Conte will make a move to sign Belgium striker Romelu Lukaku from Manchester United once the Italian is appointed as Inter Milan manager. Lukaku had previously mentioned he would move if the price is right!
Crystal Palace's striker, Christian Benteke could join fellow Belgian Marouane Fellaini at Shandong Luneng Taishan after the Chinese Super League club made a £15m offer for him.
John Terry, the current Aston Villa assistant boss, is in talks with Middlesbrough about becoming their new manager. The former Chelsea captain has been instrumental for the Cottagers this season.
Dortmund have completed the signing of winger Brandt from Bayer Leverkusen on a deal until June 2024. This marks their second signing after they unveiled Thorgan Hazard earlier on Wednesday following his £30million switch from Monchengladbach.
Diego Simeone has eased fears he is about to leave Atletico Madrid as he prepares for a hectic summer in the transfer market.
Barcelona are reportedly no longer in pole position to sign Ajax's Matthijs De Ligt. According to Spanish newspaper Sport, Barca are no longer certain of completing a deal at all with huge offerings coming in from United and City complicating their deal with the Ajax captain.
---
May 22, 2019
Cech It Out Chelsea Peeps!
Petr Cech is expected to return to Chelsea this summer in a new sporting director role at the club, according to Sky Sports News. The Arsenal goalkeeper, announced he will retire from playing after Europa League final in Azerbaijan.
Man United Going In Strong
Manchester United are close to agreeing a £15m deal to sign Swansea's Wales winger Daniel James. Meanwhile, the Red Devils will face paying £50m for Crystal Palace's English full-back Aaron Wan-Bissaka, who has been identified as the ideal first-choice right-back by manager Ole Gunnar Solskjaer.
No Deal
David De Gea has turned down a new contract with Manchester United, with his existing deal expiring at the end of next season. United have failed to meet De Gea's market value of £350,000 a week that Paris Saint-Germain are prepared to offer him.
Going, Going, Gone
Chelsea will not stand in the way of Sarri if Juventus offer to pay up to £5m in compensation to take him back to Italy. The Chelsea boss is a target for the Bianconeri to replace Massimiliano Allegri with AS Roma also targeting the Italian.
View this post on Instagram
Not Spurred Up
Wilfried Zaha will need to ease his valuation after Tottenham ended their interest in signing the Crystal Palace winger after being put off by the Ivory Coast international's £100m valuation.
Finders Keeper
Arsenal are looking to sign Dynamo Dresden and Germany Under-21 goalkeeper Markus Schubert, 20, on a free transfer this summer as a replacement for Cech. According to The Bild, Schubert has sought an agent in England, who specializes in the mediation of German goalkeepers.
Pogback!
It seems Manchester United are keen to end the transfer saga surrounding Paul Pogba by offering the role of captaincy in a bid to keep the Frenchman at Old Trafford. With Antonio Valencia leaving the club, it was expected that Ashley Young would be the new captain, however, Solskjaer seems to have other plans.
View this post on Instagram
Re-Juve-nating News
Serie A champions, Juventus are yet again linked with a move for Serbian midfielder Sergej Milinkovic-Savic who scored in the Coppa Italia final against Atalanta. Last summer, Juventus and other suitors reportedly were put off by his £88million price tag but Juve have re-entered the race to sign the Lazio player.
Spygate Version 2.0?
Leeds United are increasingly hopeful that Marcelo Bielsa will agree to stay for another year despite interest from AS Roma. The Argentinian has been considering his future following their play-off defeat to Derby County.
REAL-ly Not United To Leave
Raphael Varane has poured cold water on transfer exit rumours by stating his intention to stay at Real Madrid. The Frenchman had been a target for both Manchester United and Juventus. Varane told Marca: 'I'm going to continue here next year…"
May 21, 2019
Chelsea are prepared to let Hazard leave club for Real Madrid this summer despite the threat of 2-window transfer ban, in a bid to balance their books according to the FFP rules (unlike the other English club!).
Hazard had stated his desire to leave Stamford Bridge with the Europa League final against Arsenal seemingly to be his last one in the blue jersey!
View this post on Instagram
Meanwhile in Germany, recently crowned Bundesliga champions Bayern Munich are eyeing fellow national Leroy Sane from Manchester City. It is believed Pep Guardiola would let the 23-year-old winger leave Etihad Stadium as the Munich side prepare for life after Franck Ribery and Arjen Robben.
Manchester City in talks with Anderlecht to loan out their promising youngsters to Belgian giants after Vincent Kompany was appointed manager. City have also discussed a tie-up with former Chelsea and Tottenham director Arnesen. They believe the Belgian league is an ideal place to expose promising youngsters to senior football.
View this post on Instagram
After an impressive second half of the Premier League, former club Juventus and most recently PSG are finding a way to rope in Paul Pogba from Manchester United. However, Old Trafford will be demanding a fee of 160m euros (£138m) for France midfielder.
Transfer news of a different kind! Serie A champions, Juventus, are targeting under-fire coach Maurizio Sarri from Chelsea with the departure of Massimiliano Allegri. It was believed, former Chelsea manager Antonio Conte would be taking over the role but anything can happen in football. Meanwhile, Frank Lampard has been lined up as a potential replacement to Sarri, who has had a successful tenure as first-time coach with Derby County. Are you happy now Chelsea fans?
View this post on Instagram
United are ready to meet Benfica attacking midfielder Joao Felix's £105m release clause, although they could face competition from Real Madrid for the 19-year-old Portuguese.
Former Chelsea boss Antonio Conte has agreed terms with Inter Milan to take over as their new manager in the summer. The former Juventus manager, who has not worked since leaving Chelsea in 2018, will sign a three- or four-year contract soon to replace Luciano Spalletti.
Chelsea are expected to confirm France striker Olivier Giroud, 32, who has agreed to stay at the club for another year. Nice, Marseille, Bordeaux and Lyon have all expressed an interest in the 32-year-old, but Chelsea appear to have convinced him to stay.
Manchester United have had a £95m bid for Napoli and Senegal centre-back Kalidou Koulibaly, 27, rejected. Gazzetta Dello Sport journalist Nicolo Schira reports United's potential world record bid for the 27-year-old central defender has been knocked back by the Italians.
Has Cristiano Ronaldo called up former Chelsea and Manchester United manager as a replacement to Allegri? Speaking to BeIN Sports, Mourinho said: 'One of the players that I have a great relation with him, he plays for a team and he told me, "You should come here next season". Both Ronaldo and Mourinho have worked together and share a great relation, something not gone amiss with various football watchers.