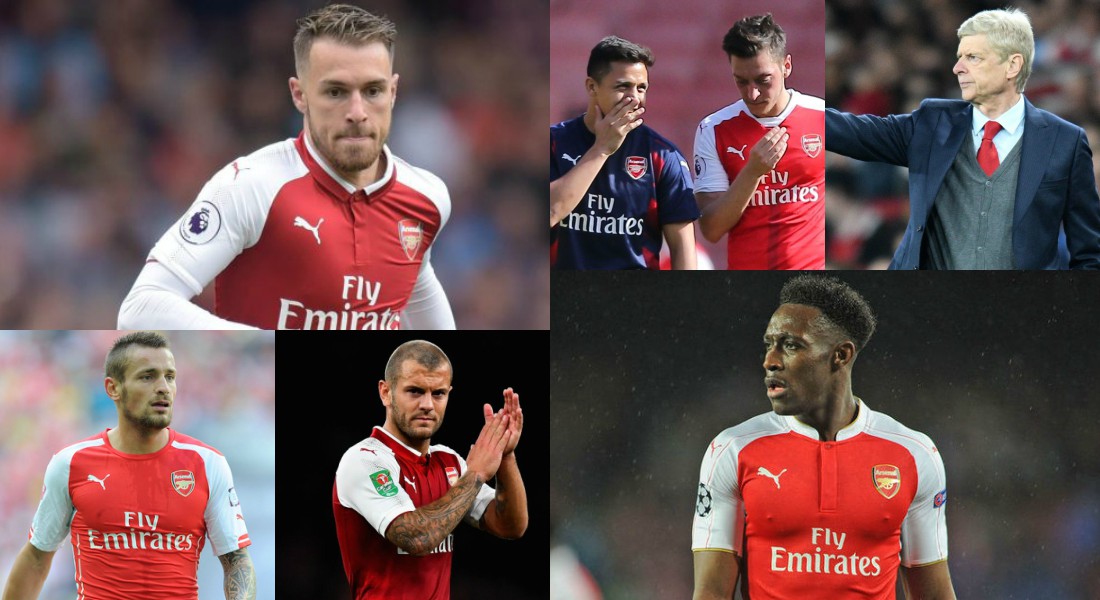 Wenger Admits Arsenal Face Tough Contract Talks To Keep Danny Welbeck And Aaron Ramsey
Gunners boss Arsene Wenger is set to begin contract talks with Danny Welbeck and Aaron Ramsey – but he admitted that convincing the duo to put pen to paper on new deals will be tough.
Mesut Ozil, Alexis Sanchez, Jack Wilshere and Mathieu Debuchy have all entered the final year of their contracts at the Emirates.
And now Wenger is desperate to stop midfielder Ramsey and forward Welbeck from leaving as free agents in 2019.
But the Gunners boss stated that players putting pen to paper on long contracts will soon become a thing only to be found in the history books.
And he accentuated that football's transfer system is on the verge of a breakdown.
Wenger said: "Ramsey and Welbeck's  contracts are something we want to address."
"But with the level of transfer fees, and  amounts of money  players want, more and more will go into the final year of contracts."
"Clubs will soon have to either extend for money you can't afford — or let the player run down his contract."
"This season, 107 players in the Premier League  have gone into the final year of their deals."
"Clubs are now asking too much for normal players."
"They say, 'If this player is worth £200million, then this one has to be worth £50m'."
"But everybody knows  £50m is too much. So the club cannot sell and the player doesn't extend his contract."