The new season is now underway and the fans like every year got their share of thrill in the summer transfer window of 2020.
Among the many surprising moves that we saw over the course of the last few months, FootTheBall puts the spotlight on the top transfers of the summer.
Sergiño Dest
Ajax to Barcelona
Transfer Fee: €21 million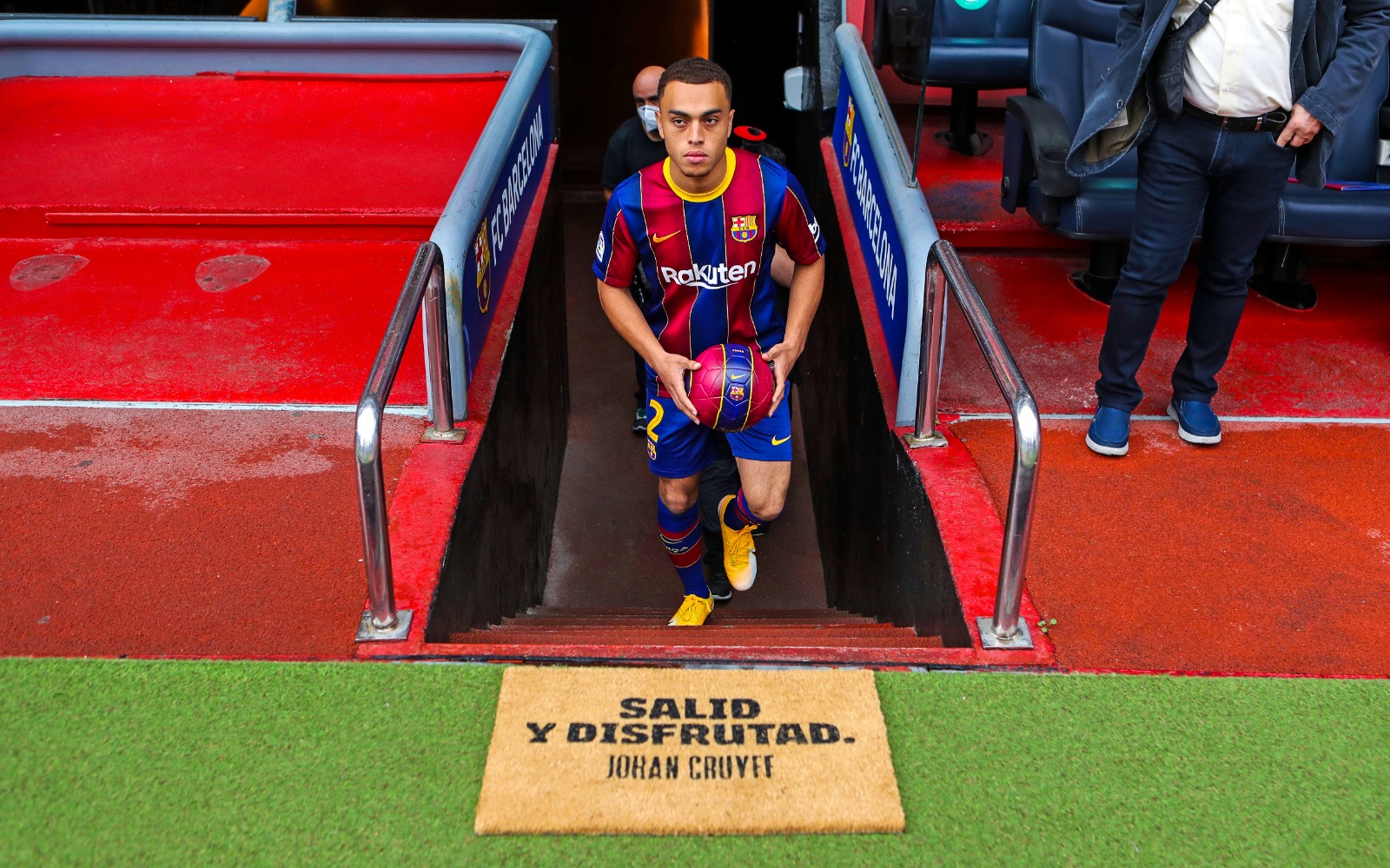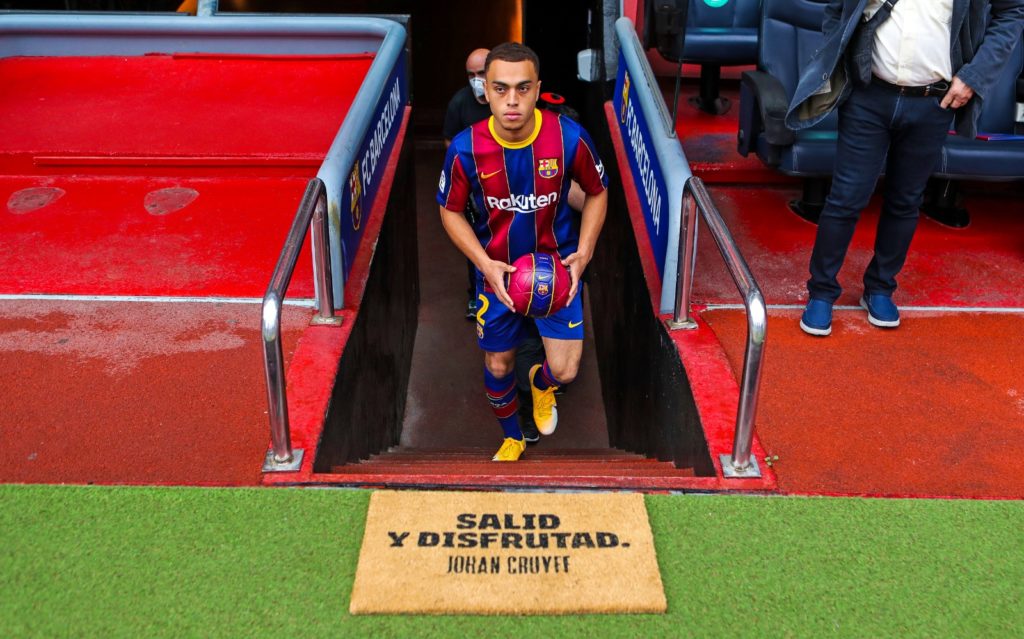 The 19-year old is one of Barcelona's most exciting transfers this season.
After an impeccable season at Ajax he is here to prove himself under Dutchman Ronald Koeman. This move is an important one for Barcelona for they have finally replaced their Right back Nelson Samedo who has made a move to Wolves this year.
At a very young age and a reasonable price, this transfer can prove to be a great deal in the long run.
RATING: 9/10
Rihan Brewster
Liverpool to Sheffield United
Transfer Fee: €26 million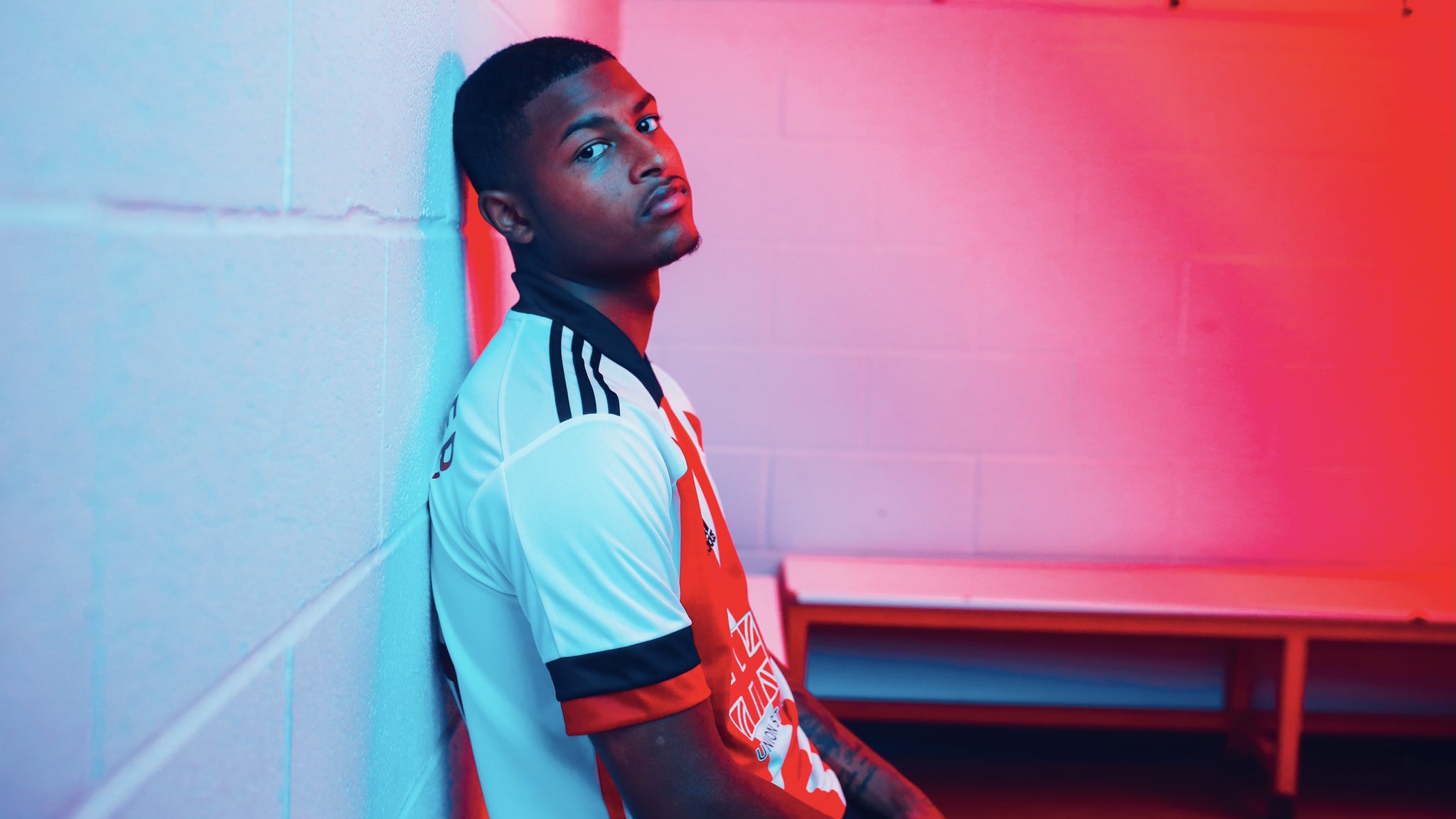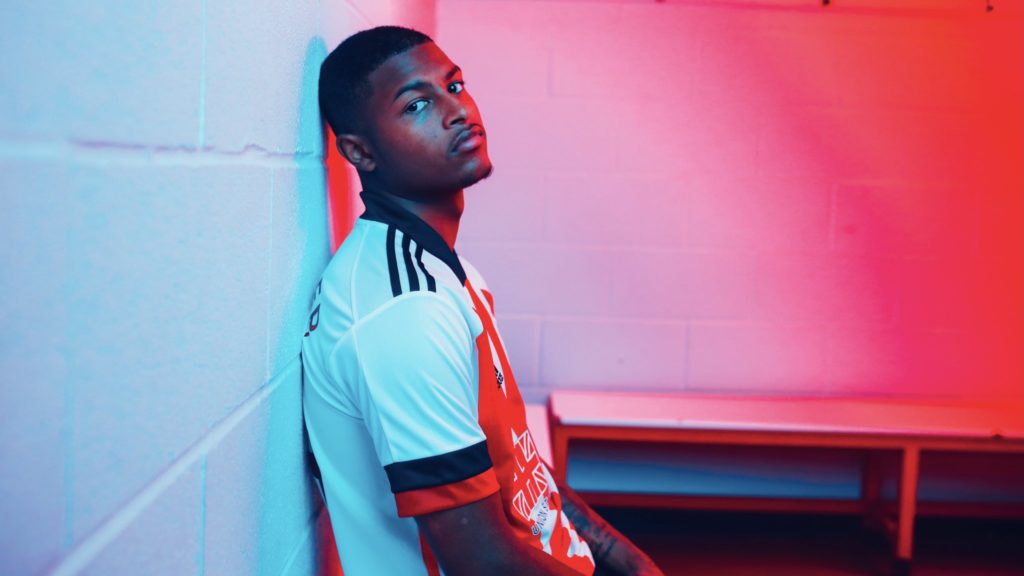 The Under-17 World Cup star had turned heads with his performance and was soon bought by Liverpool. He made several appearances for the club, across several competitions including the FA Cup and the Premier League as well.
The 20-year old has moved to Sheffield on a 5-year deal & is expected to add value to their squad.
The striker is expected to make a mark and possibly return to Liverpool better suited and experienced for the Premier League.
RATING: 8/10
Ruben Dias
Benfica to Manchester City
Transfer Fee: €68 million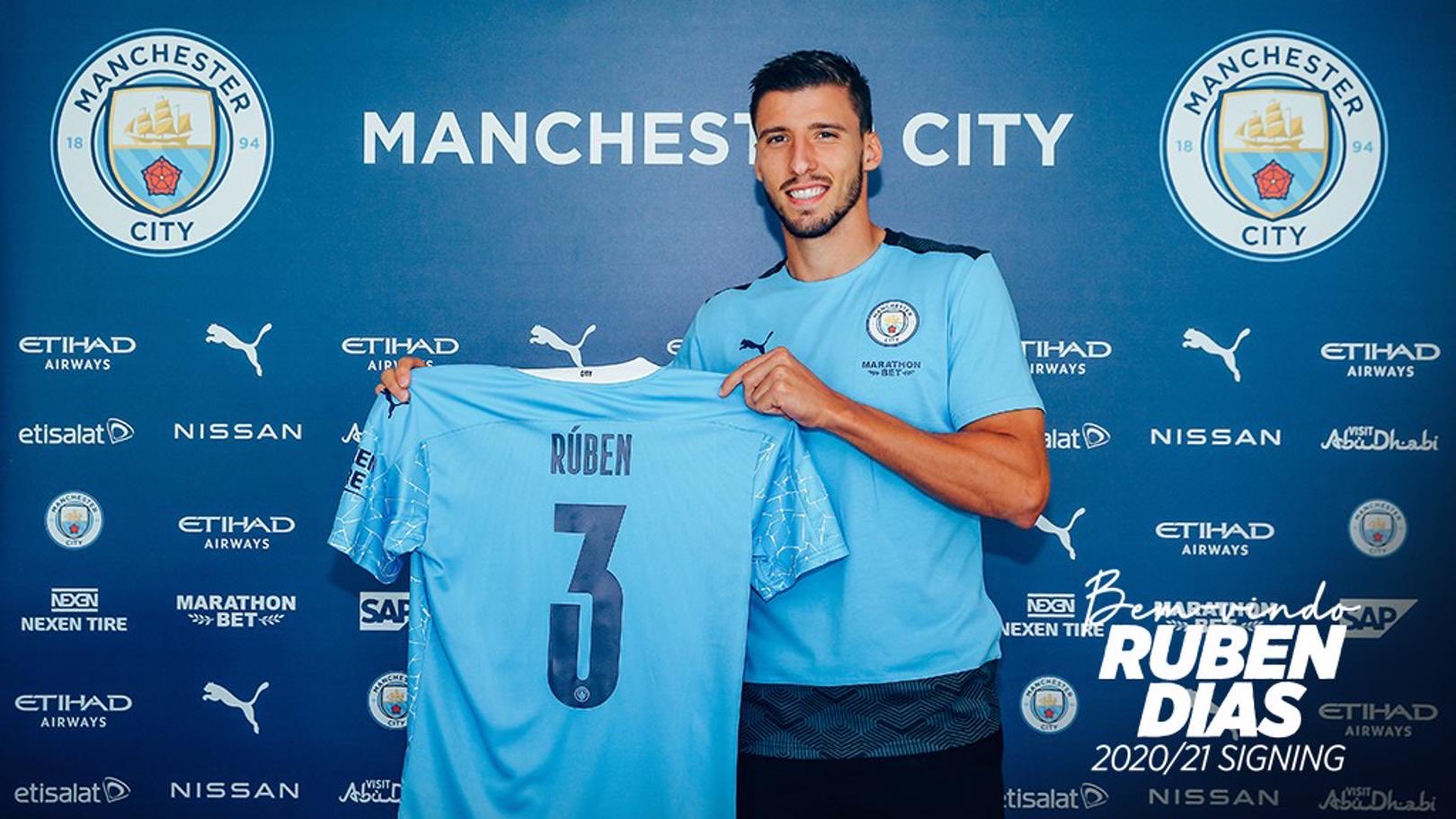 The Blue side of Manchester after having struggled defensively in the initial games of the league finally completed this move.
The 23-year old Portuguese is City's new number 3 and has already made an appearance in the Premier League.
The center back is expected to be the solution to the defensive woes. The price however is exorbitant!
RATING: 6/10
Arthur Melo
Barcelona to Juventus
Transfer Fee: €72 million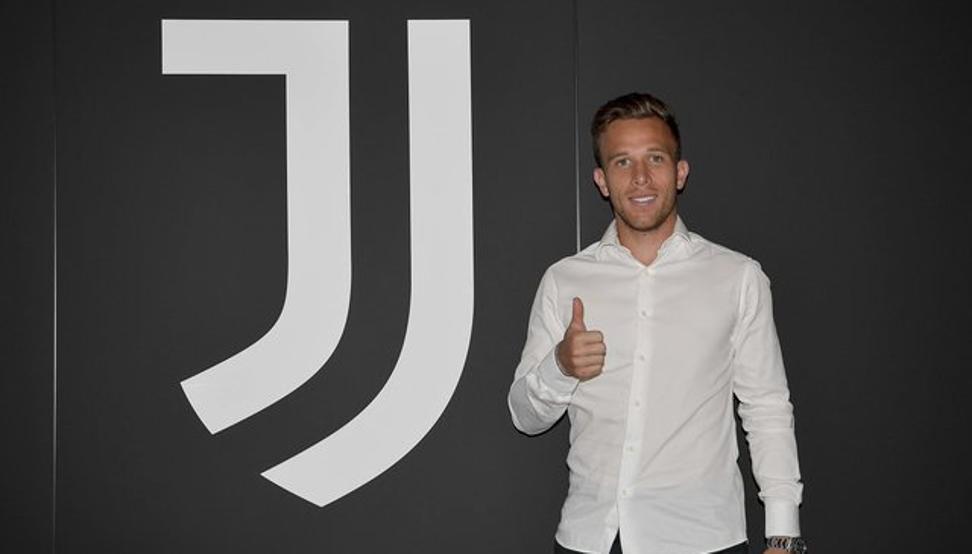 The Barcelona midfielder after two seasons at the Camp Nou was sold to Juventus in a shocking transfer. The 24-year-old was exchanged for Juventus's midfield maestro, Miralem Pjanic.
Arthur's valuation of €72m was reportedly received by Barcelona in the mould of Pjanic who is worth €60 million. The remaining were add-ons.
Barcelona had bought the player from the Brazilian team, Gremio. Despite having performed decently in his time at the club, the Brazilian youngster was replaced by Pjanic for the club considered the 30-year old to be more experienced and better suited for their midfield.
This move by the Barcelona board was highly criticized. Arthur was a fan favourite and was often labeled the next Iniesta. His game was graceful and he had adapted well to the team.
Juventus and Serie A however can prove to be a greater adventure of his career.
RATING: 7/10
Miralem Pjanic
Juventus to Barcelona
Transfer Fee: €60 million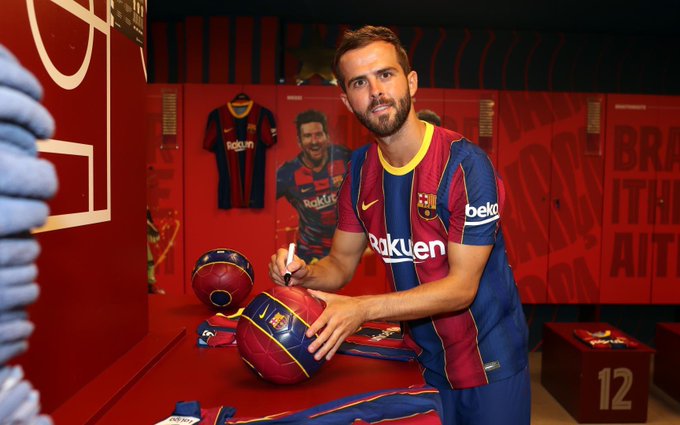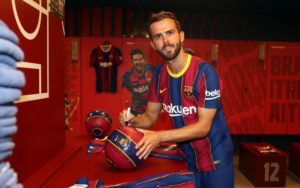 Pjanic moved to Barcelona as a replacement for Arthur. He is expected to play a major role in the unsettled midfield of the club.
He spent a total of nine years in Serie A, having played for Roma for five seasons followed by a spell of four years for the Old Lady.
His experience and finesse on the ball are one of the major reasons Barcelona made the move. His role is expected to be prominent, especially with Ivan Rakitic gone and Arturo Vidal on his way out. While Sergio Busquets shall handle the defensive role of the midfield, the attacking and playmaking responsibilities fall upon his shoulders.
RATING: 6/10
Timo Werner
RB Leipzig to Chelsea
Transfer Fee: €53 million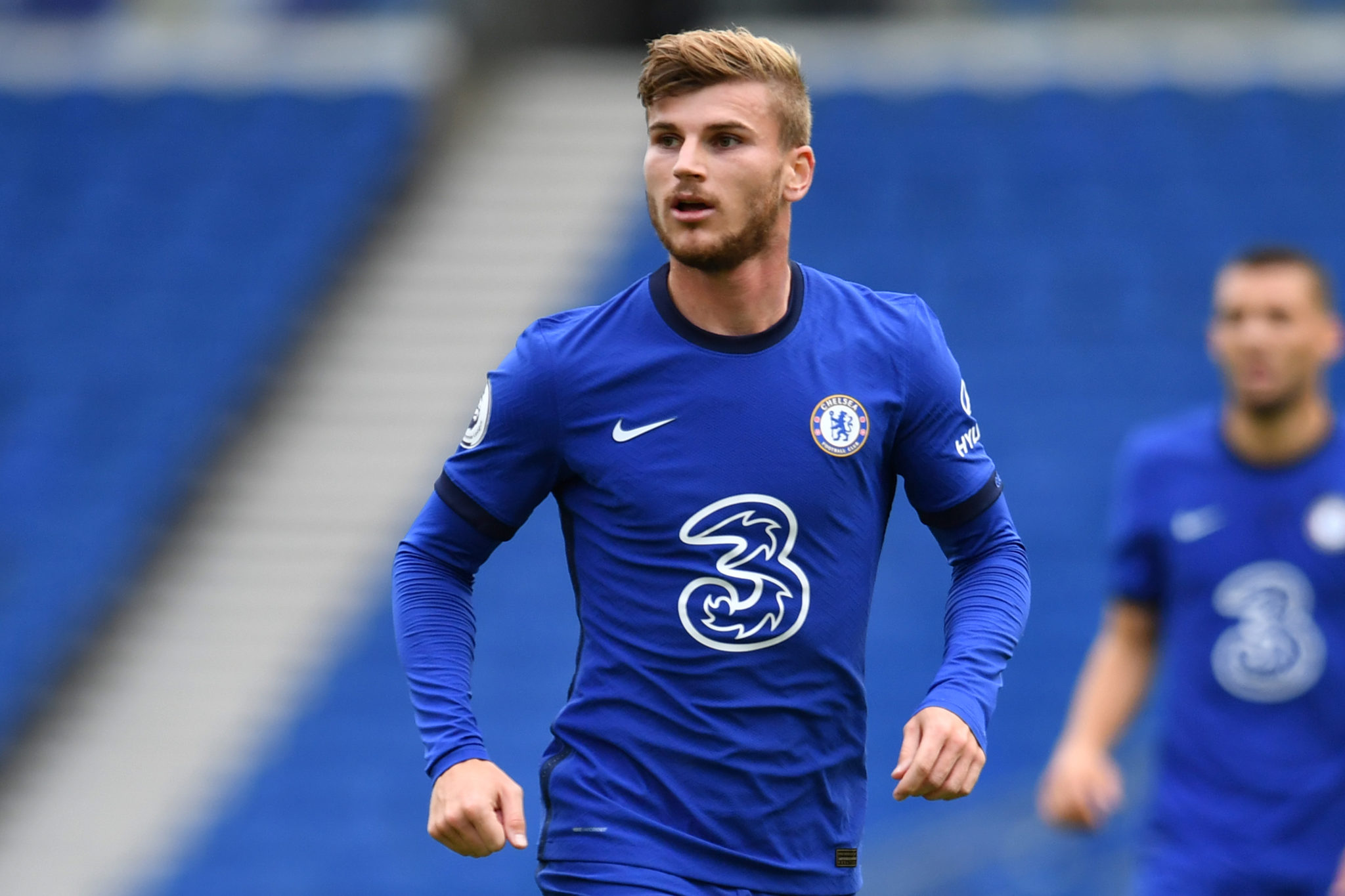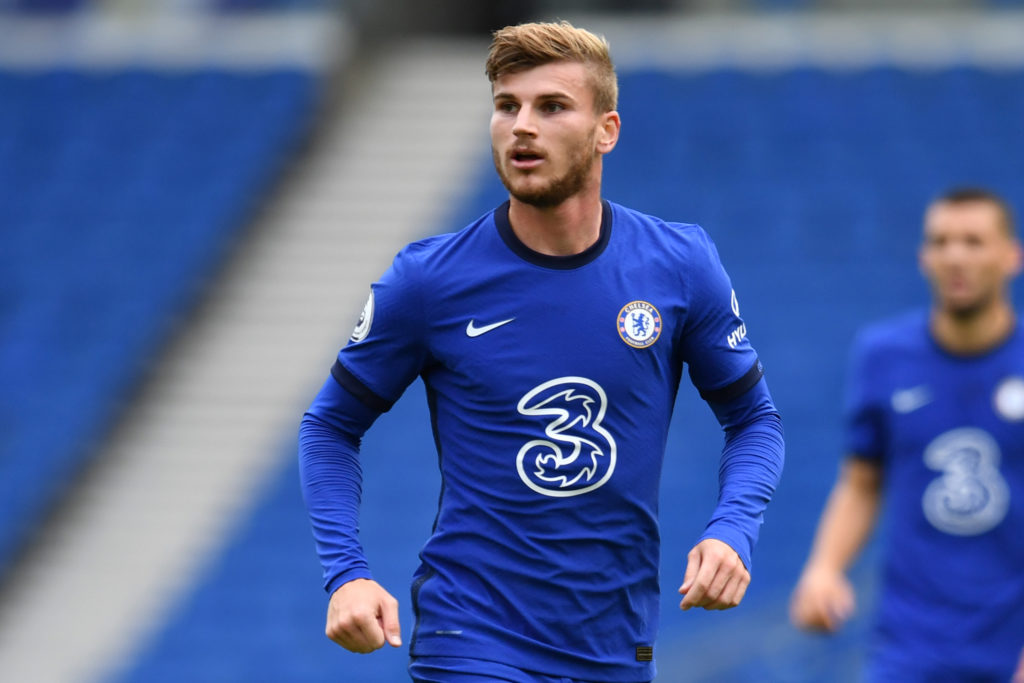 "Turbo Timo" at Stamford Bridge is the hot-shot signing of the Premier League this year. He is one among the army of talented players that Frank Lampard's side has signed in Shopping Spree of the transfer window of 2020.
Werner formerly played for RB Leipzig for four seasons and scored 58 goals in his time there. He was a big hit during Leipzig's recent Champions League success.
He is expected to be the prime striker of the team and lead the newly found youthful attack alongside Kai Havertz and Hakim Ziyech. His initial run in the Premier League has been the center of discussion among the pundits. Though he has not scored a goal yet, he seems to be blending in well with English football.
RATING: 7/10
Leroy Sane
Manchester City to Bayern Munich
TRANSFER FEE: €50 million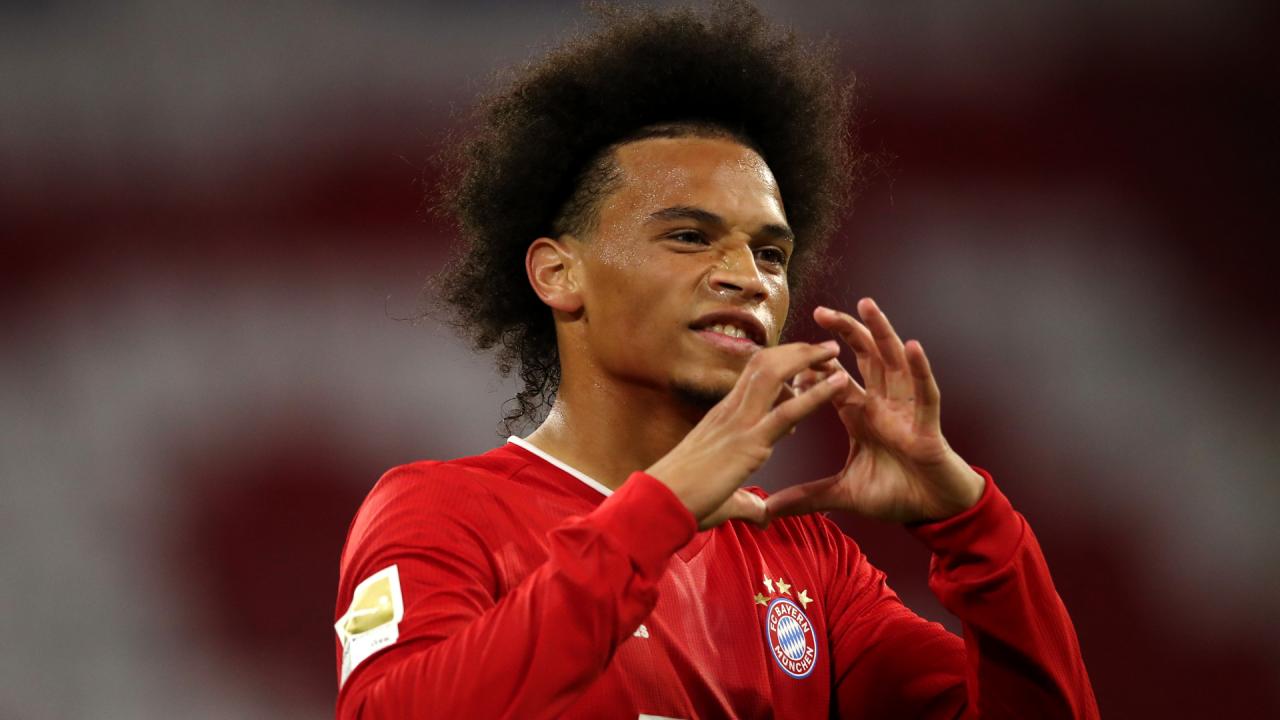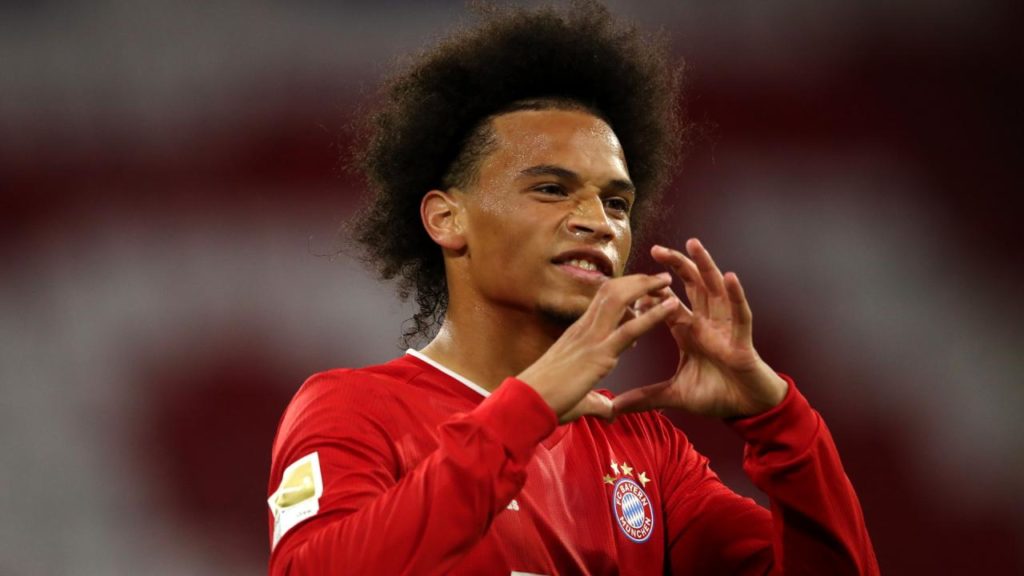 Well, just as we wondered, if at all Bayern's attack could get any better- Leroy Sane showed up.
The 24-year old made a move for €50 million from Manchester City, signing a contract till 2025. The German has formerly played in the Bundesliga for Schalke 04 and in the youth system of Bayer Leverkusen as well.
He then spent four seasons at Manchester City and lifted two Premier League titles under the tutelage of Pep Guardiola.
The German is known for his speed and attacking prowess. Alongside Robert Lewandowski, Serge Gnabry, and Thomas Muller, he can add to the Bayern attack from the wings.
His debut game with the club was a success and he even scored a goal in Bayern's eight-nil victory over Schalke 04.
RATING: 8/10
Sane ➡️ Gnabry ➡️ Goal

Bayern's new partnership is firing already 🔥 pic.twitter.com/L6jA9QUpez

— B/R Football (@brfootball) September 18, 2020
Donny van de Beek
Ajax to Manchester United
TRANSFER FEE: €40 million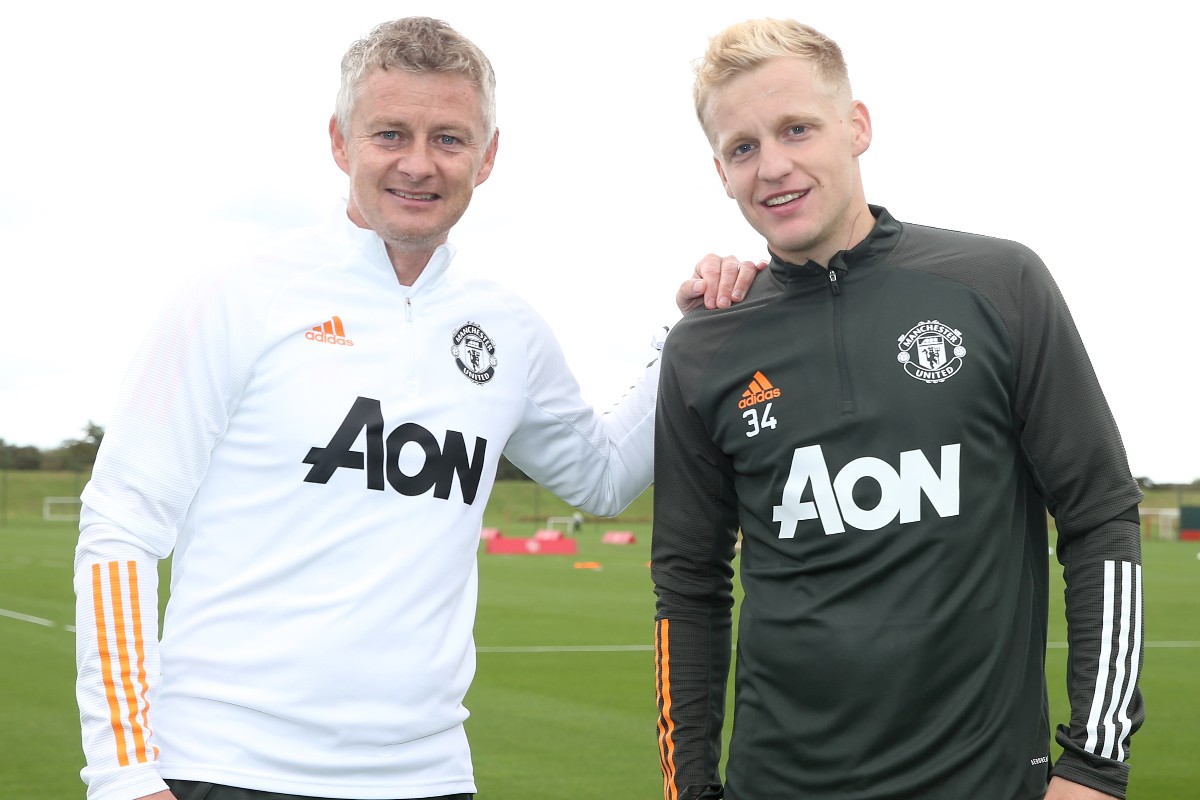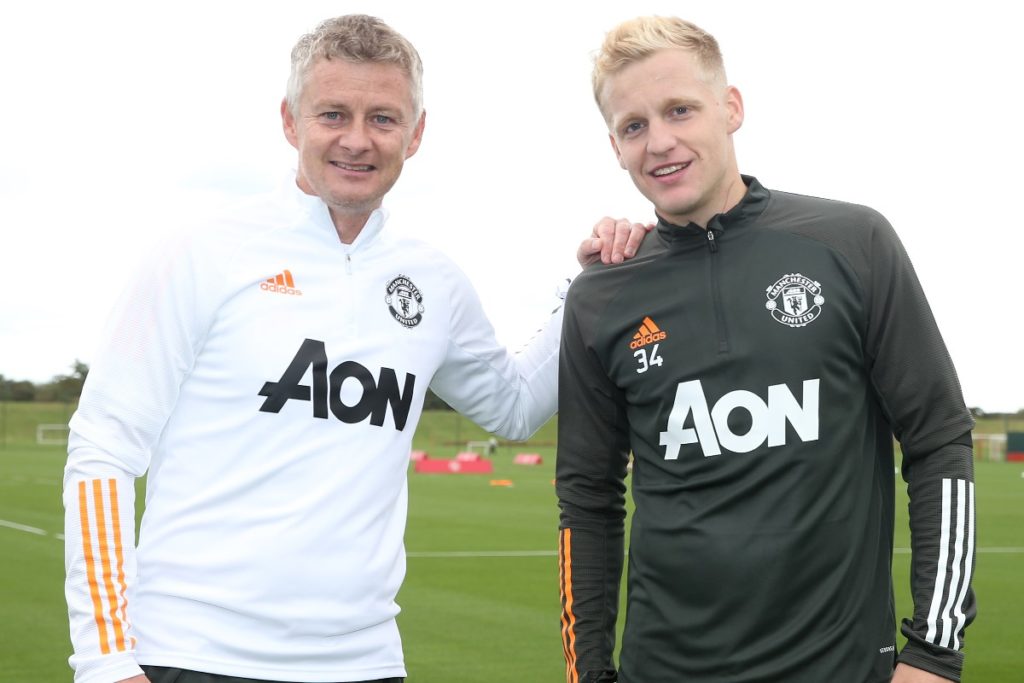 After numerous rumours surrounding Jadon Sancho, Gareth Bale and several other players, Manchester United finally made a signing this season. They secured the services of  Dutch youngster, Donny Van De Beek.
The former Ajax star was a part of the squad that made it to the Champions League semi-finals.
The 23-year-old scored a total of eight goals in 23 games in the Eredivisie last season. He is a prolific midfielder and was wanted by several clubs including FC Barcelona in the current transfer window of 2020.
While Bruno Fernandes remains the pivotal character in the attacking midfield department, van de Beek is expected to operate in a box-to-box role alongside Paul Pogba.
He made his first appearance for the team in Manchester United's opening fixture against Crystal Palace and even scored the only goal for his team. United, however, lost that match by three goals to one.
The Manchester United fans have high hopes from the youngster as they are finally looking at restoring past glory and competing for titles under Ole Gunnar Solskjaer.
RATING: 7/10
Thiago Alacantra 
Bayern Munich to Liverpool
TRANSFER FEE: €30 million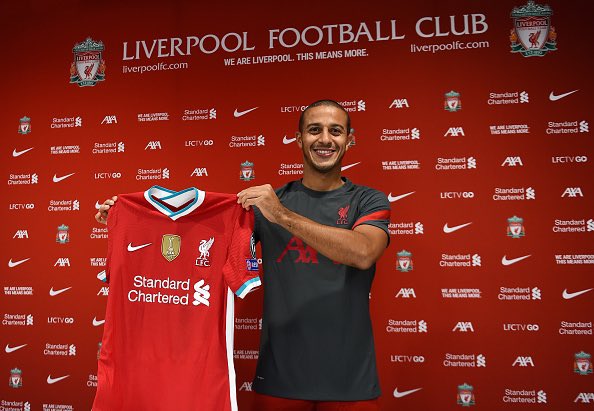 Who doesn't like Thiago?
After an amazing treble-winning season with Bayern Munich, Thiago made a move from the German side to Liverpool.
The Spaniard is looking to play under Jurgen Klopp in the Premier League and help Liverpool suffice their need for a midfielder.
Thiago is a consistent and adaptable player who can play as a holding, playmaking as well as attacking midfielder if need be.
In his past 12 seasons at Barcelona and Bayern Munich, Thiago has surprisingly lifted 11 league trophies.
This was one of the most exciting transfers of the Premier League and Thiago oozed class in his debut.
Despite having trained only a couple of days, Jurgen Klopp brought him on against Chelsea after the break. In his 45 minutes on the pitch, Thiago made the maximum number of passes in the second half and created the maximum chances in that game.
He is expected to be the new hero for Jurgen Klopp's Liverpool FC.
RATING: 8/10
Gareth Bale
Real Madrid to Tottenham
TRANSFER FEE: €20 million (Loan)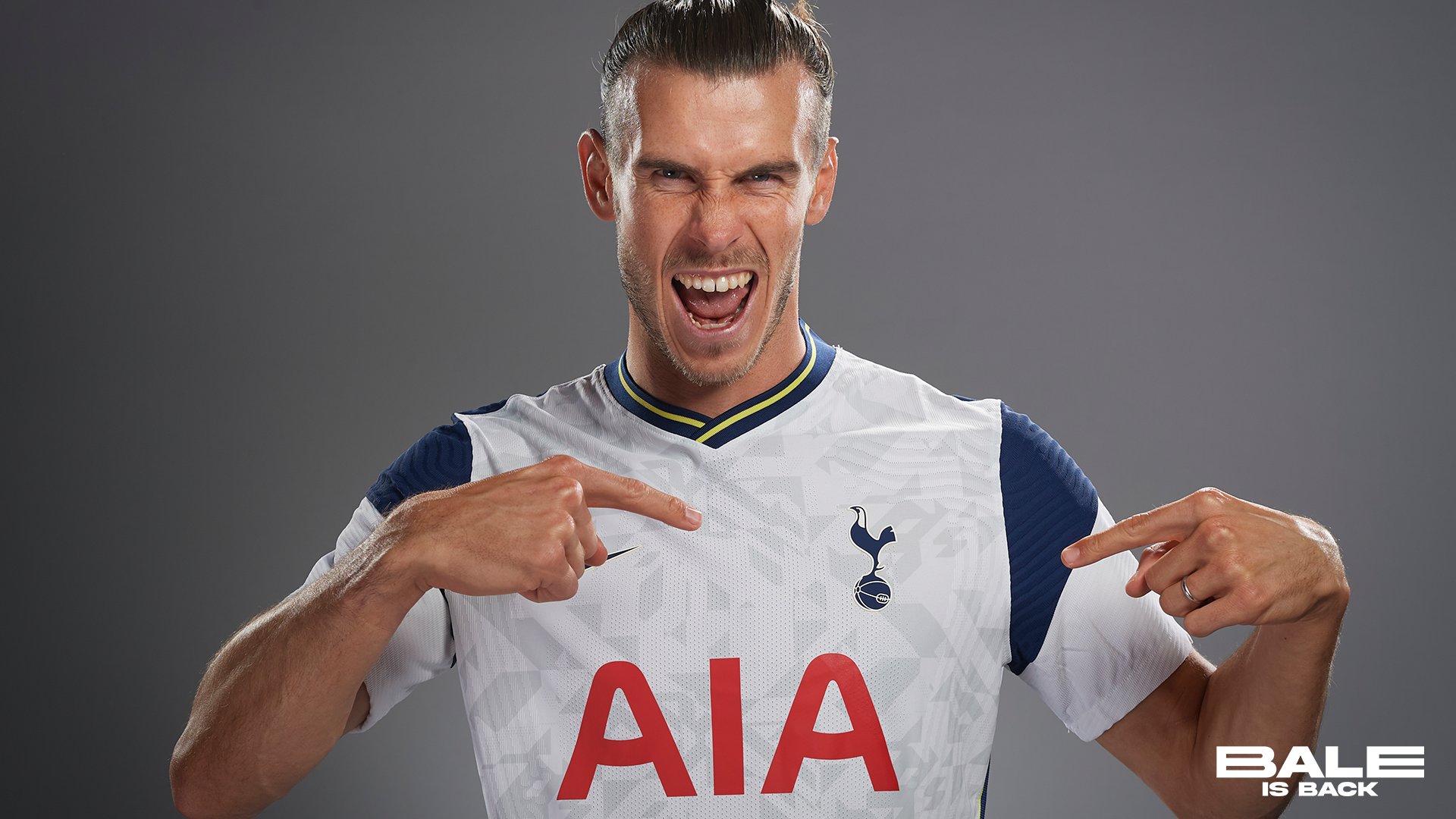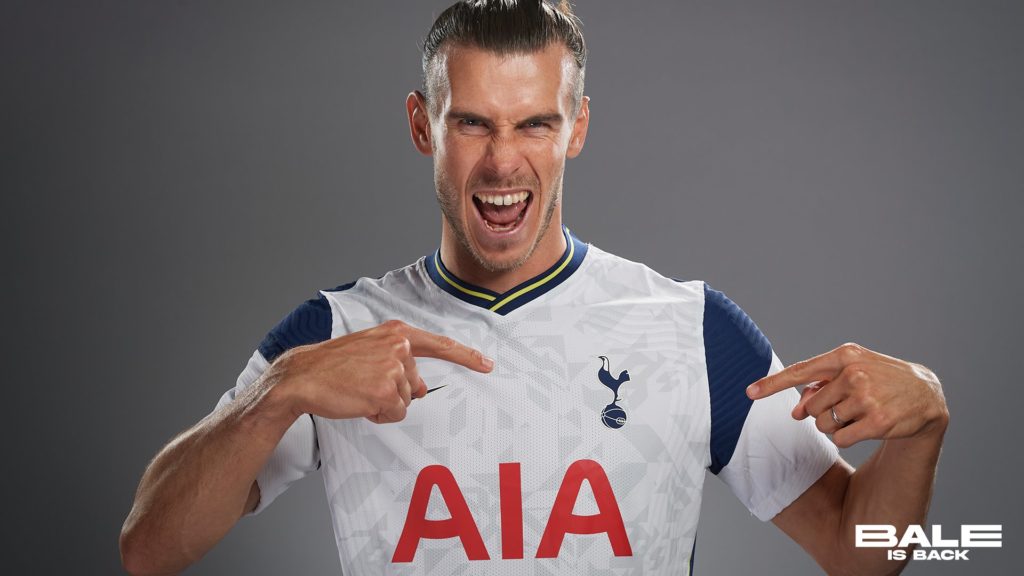 Real Madrid's most capable bench-warmer has finally found himself a place in Tottenham's first team finally in the transfer window of 2020.
The Welshmen is at the club on loan for one season and is expected to contribute to Jose Mourinho's attack alongside Harry Kane, Heung-Min Son, and Lucas Moura.
He has formerly played for Spurs for seven seasons and scored 42 goals for the club. Before having moved to Madrid in 2014, he was a fan-favourite.
The winger is still well regarded for his speed and ability to score. His career, however, has been plagued by injuries in the past few years. Such persistent problems and an alleged rift with Zinedine Zidane turned him into an outcast at Real Madrid.
Even as he arrives at Tottenham, he is expected to miss the entire first month of the Premier League due to a knee injury.
This transfer, however, has excited the Spurs' fans and they eagerly await watching him play in the Premier League once again.
RATING: 7/10
🎬 🍿 Would only be right to watch some of these back again… #BaleIsBack ⚪️ #COYS pic.twitter.com/KZiBfs0UWY

— Tottenham Hotspur (@SpursOfficial) September 19, 2020
James Rodriguez
Real Madrid to Everton
TRANSFER FEE: €25 million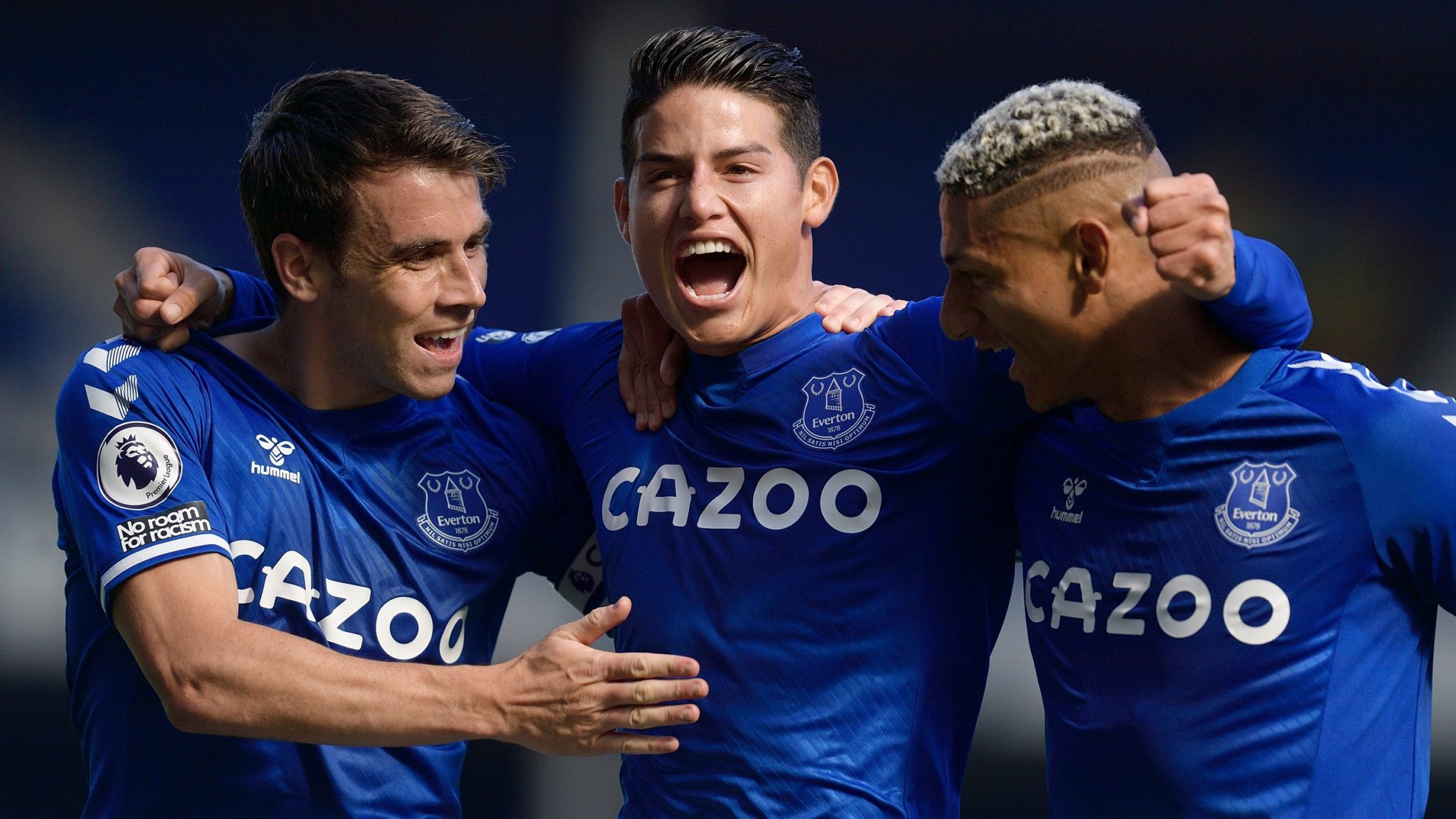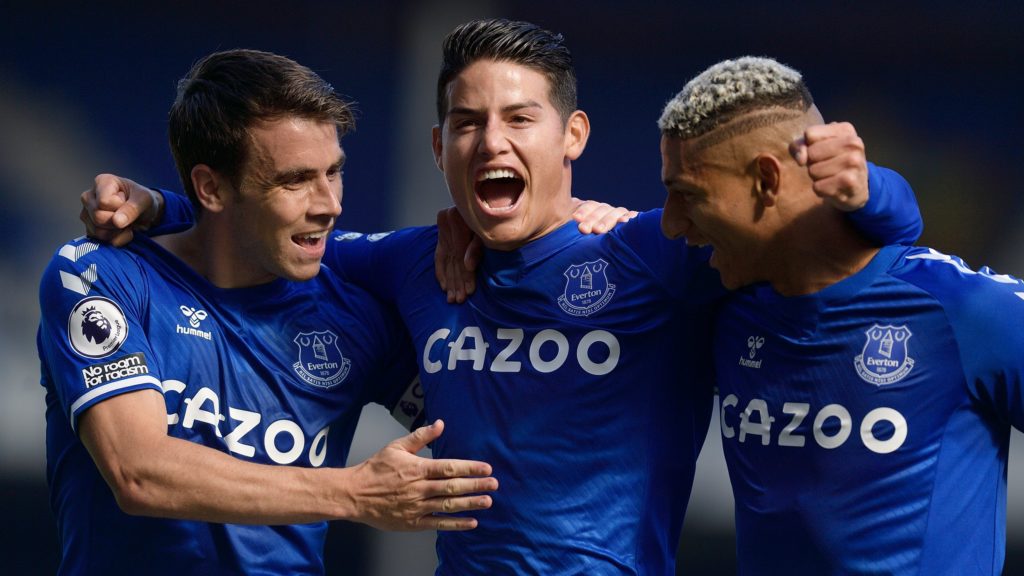 Another outcast at Los Galacticos, James Rodriguez spent a season at Bayern Munich on loan and then returned to Real Madrid last season.
He bagged 29 goals for the Spanish giants in four seasons. His playing time at the Bernabeu, however, was very limited and he had always been on the look for a move elsewhere.
Real Madrid finally sealed the deal with Everton this season and reunited James with Carlos Ancelotti. James signed a two-year contract with the Toffees.
The 29-year-old Columbian has great potential and a lot to add to Everton who is looking at a rebuild under Ancelotti.
With Richarlison and Calver Lewin in great form at Everton, James can add to the Toffee's success.
He has already played for the team and made quite a mark in the Premier League. He is actively involved in the game and even scored a goal in his second appearance in Everton's 5-2 win over West Brom.
RATING: 7/10
Willian
Chelsea to Arsenal
TRANSFER FEE: €38 million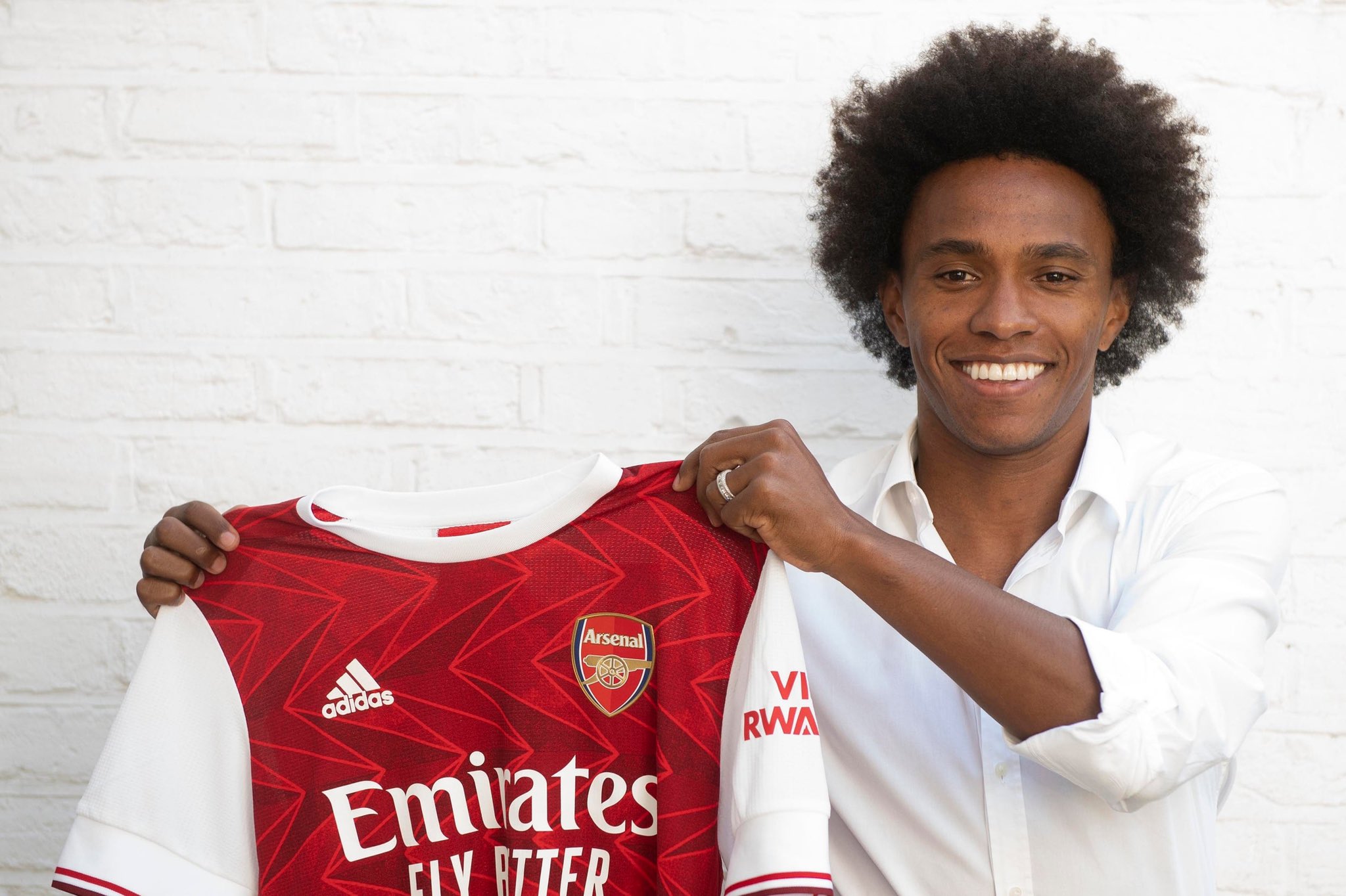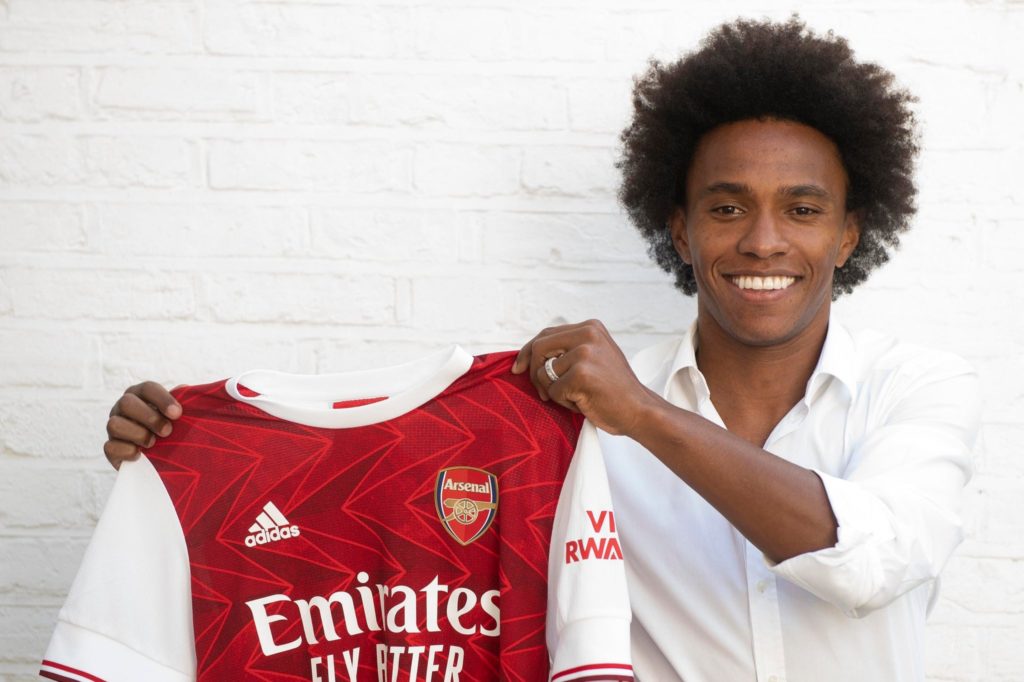 Mikel Arteta did not take long to show his true managerial genius at Arsenal. Having lifted two trophies last season, he needed a slight revamp to improve their overall performance. He sighted Willian as the perfect fit for his side as the Brazilian brings all the Premier League experience and attacking finesse with him.
The 32- year old moved to Arsenal on a three-year contract in the transfer window of 2020.
He is expected to play a major role in linking the midfield with attack. Playing alongside Pierre-Emerick Aubameyang and Dani Ceballos, he is expected to fulfill the void in Arsenal's creative side of the attack.
His debut game for the club was spectacular. He made three assists in Arsenal's three-nil win over Fulham.
His aggressiveness and ability to hold the ball when needed make him the perfect man for Arteta's new-age Arsenal.
RATING: 7/10