When the Copa America 2021 kicks off this summer Paraguay would enter the tournament as the best of the rest. The ''Albirroja'' are still behind the big 3: Uruguay, Argentina and Brazil but they can fancy their chances. The two-time champions had a decent run in the recent tournaments. Last time out they made it to the quarters. With a mix of experience and youth, the squad looks settled and can go one better.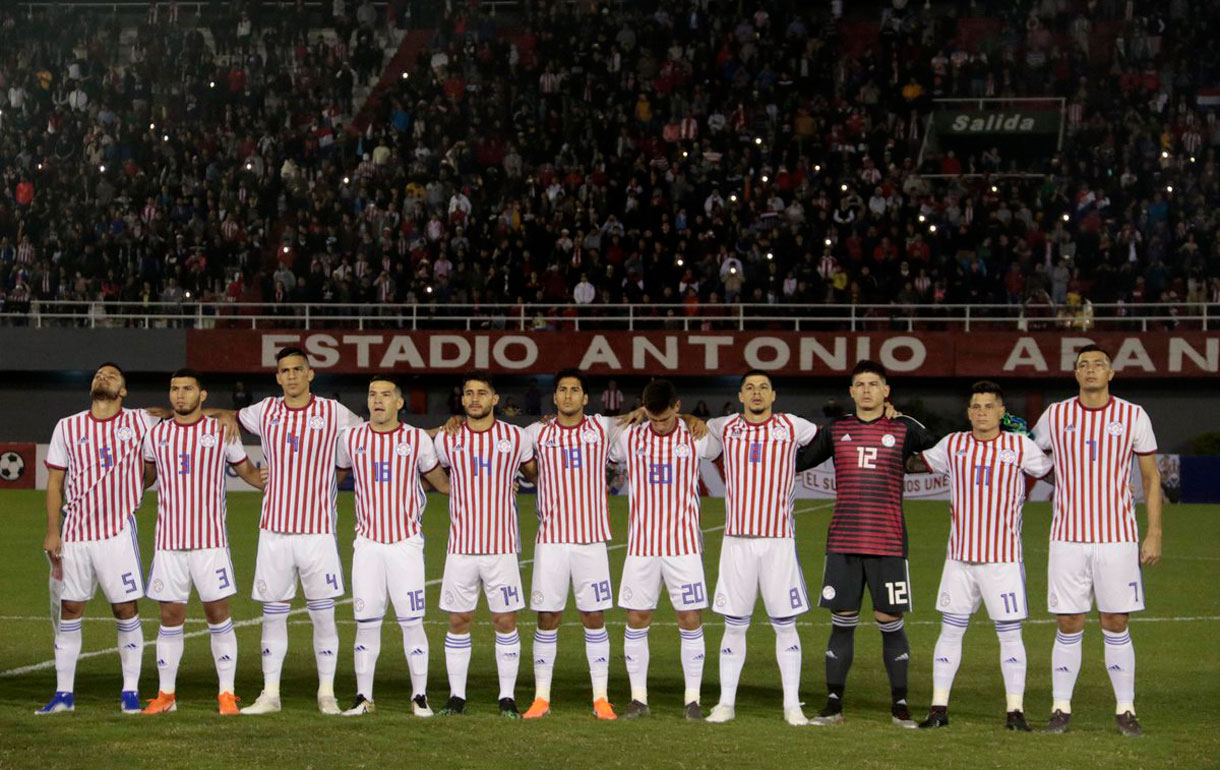 Paraguayan players mostly ply their trade in the South American leagues. Stars like Angel Romero, Gomez Gustavo and Antony Silva have almost spent their careers in those leagues. However, in the past decade, the talent is getting recognized and getting exposure on the global stage. Miguel Almiron, Antonio Sanabria and Fabian Balbuena have crossed the ocean and are impressing in Europe.
Paraguay has a strange record in the tournament. They have progressed to the finals of the 2011 edition without winning a single game. Having drawn all their group stage games, they progressed to the knockouts as one of the best third-placed teams. Their fairytale run extended as they cleared the knockouts by winning on penalties. Luck wasn't on their side one more time as Chile beat them well in the finals. They should take lessons from the past and impress this time.
WHO IS THE MANAGER OF PARAGUAY?
Eduardo Berizzo took over as the coach of the national team following the resignation of Juan Carlos Osario in 2019. The argentine who was a central defender during his playing days learned the art of coaching under the legendary tactician Marcelo Bielsa.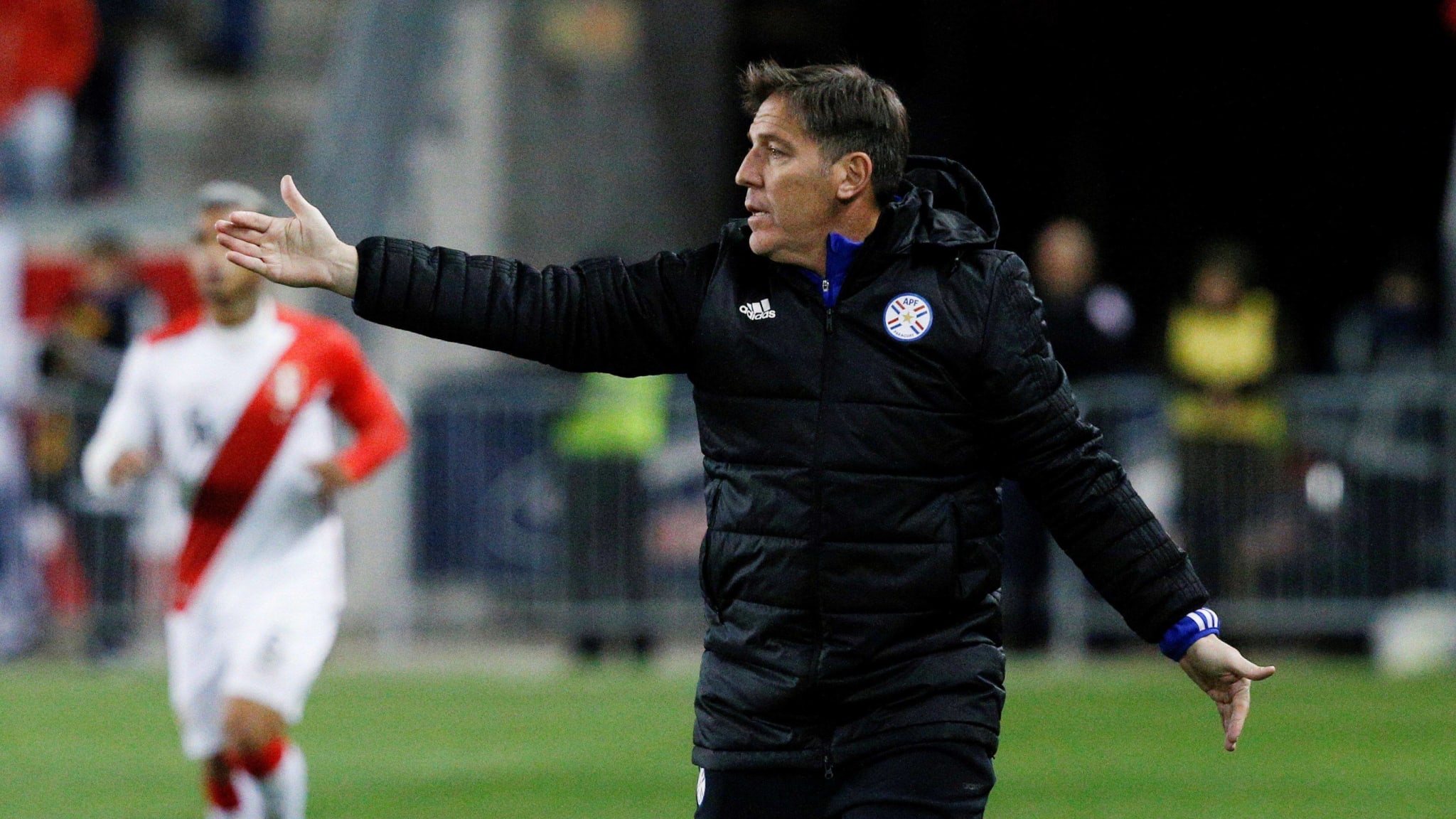 His initial days as a manager in Chile saw him guide O'Higgins FC to a first league title in the club's history. He returned to Spain where he spent the majority of his playing days, as a manager. Berizzo managed Celta Vigo, Sevilla and Atheltic Bilbao for short spells thereafter.
When he was presented the chance to coach Paraguay he took it happily. Under his guidance, they reached the quarter-finals of the 2019 Copa only to be knocked out by eventual champions Brazil on penalties.
Berizzo much like his teacher Bielsa gives attention to detail in coaching and manages indivduals well. His coaching experience will help the team going forward. He believes in having the right mix of youth and experience which was made evident by his squad selection.
PARAGUAY PROBABLE SQUAD
Goalkeepers: Antony Silva, Alfredo Aguilar, Roberto Torres
Defenders: Gustavo Gomez(Captain), Junior Alonso, Fabian Balbuena, Omar Alderete , Alberto Espinola, Robert Rojas, Blas Riveros, Juan Escobar
Midfielders: Oscar Romero, Rodrigo Rojas , Gaston Gimenez, Angel Cardozo, Matias Rojas , Jorge Morel , Richard Sanchez, Miguel Almiron, Mathias Vilasanti
Forwards: Angel Romero, Antonio Sanabria , Raul Bobadilla, Dario Leczano, Hernan Perez, Sebastian Ferreira
Máximo esfuerzo para el siguiente objetivo 💪 Vamos @albirroja 🇵🇾 pic.twitter.com/rRxTSqLGSO

— RomeroTeam (@RomeroTeam_) November 10, 2020
Berizzo is using the extra one year bought by the pandemic to know his team well. He's trying various formations of which 4-3-3 and 4-2-3-1 have brought him joy. A shift to 4-3-3 has helped them record wins and hold the likes of Argentina in the recently concluded Worldcup qualifiers. The inability to see out matches is hurting the side. The coach must be working on it definitely.
STAR PLAYER
Angel Romero is a versatile forward who can be deployed on either wing or centrally. He plays for the Argentine club San Lorenzo and is in decent goalscoring touch.
Vamos por el objetivo final 🔵🔴💪 @SanLorenzo pic.twitter.com/US2bLBcL7d

— RomeroTeam (@RomeroTeam_) November 23, 2020
His ability to cut in from the wing and shoot makes him lethal. In the recent games for Paraguay, he was played on the left wing and scored twice to help them draw the game. After drawing a blank at the previous Copa he will be determined to take this chance and lead his team.
Others like Newcastle midfielder Miguel Almiron and Torino forward Antonio Sanabria is outstanding form are ones to watch.
RISING BALLER
Sebastian Ferreira is a 23-year-old centre-forward who can make his mark. The youngster hasn't made a single appearance for the national team but has been ever-present in the squad.
Disfrutando al máximo 🙌🏻🇵🇾 pic.twitter.com/EMG0QVEVqY

— Sebastian Ferreira (@sebasferreira11) November 12, 2020
On loan at Libertad, he has a solid start to the season with goals and assists. He is tall and pacy and has the ability to hold up the play.
Ferreira can be a great option to throw on from the bench to take on tiring defenders and turn the game in their favor.
RECORD
Paraguay are two-time champions in the tournament. Their most successful era in the late 1940s resulted in the clinching of their first title in 1953. They also won the title in 1979.
Manuel Fleitas Solich coached Paraguay to greatness in 1953. He developed a talented squad with itno winners. They beat their rivals Brazil 3-2 in the finals to taste victory after finishing as runners-up in the previous two editions.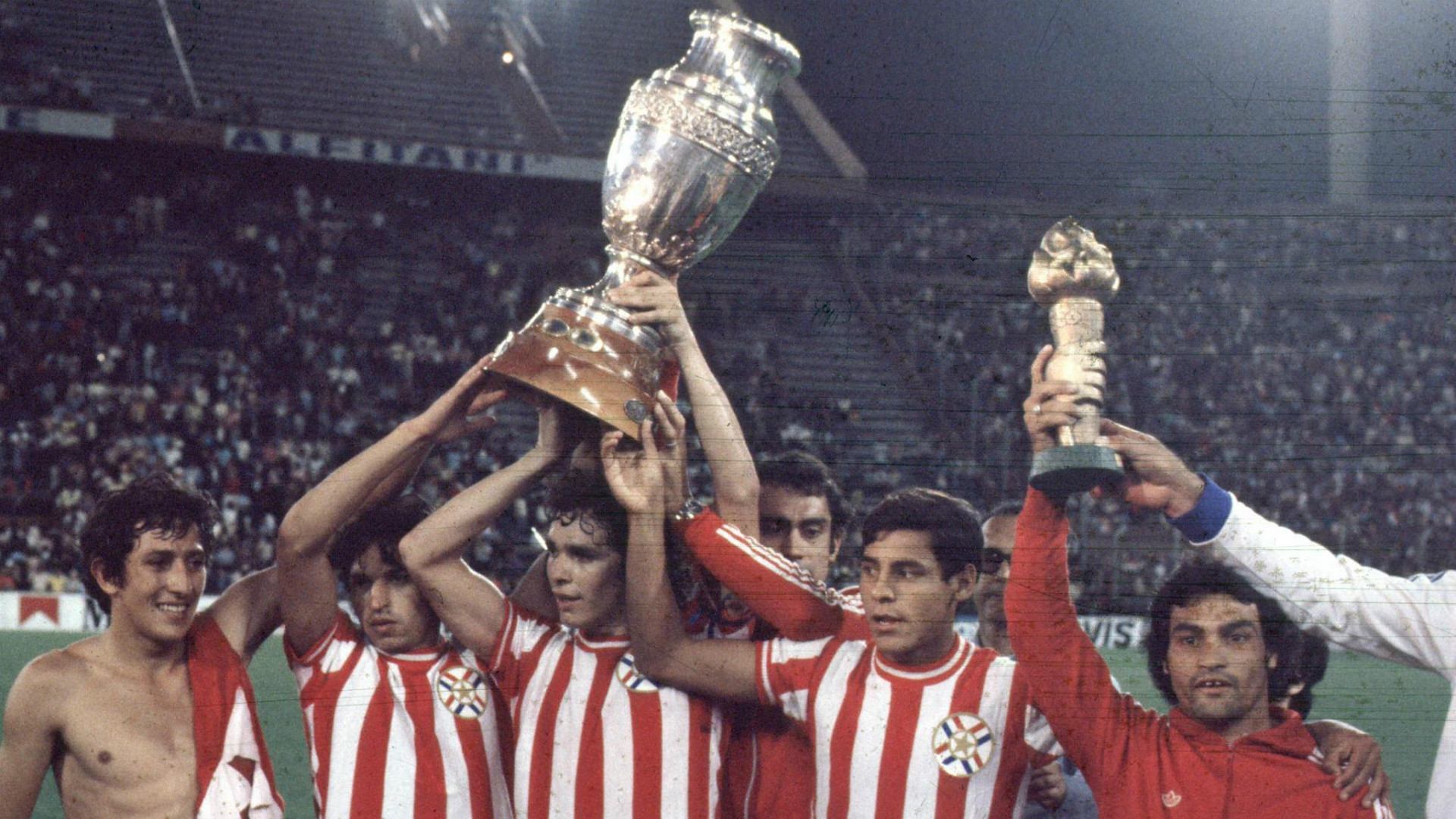 In a revamped Copa America format in 1979, they hoisted the Paraguayan flag high. They emerged victorious over Chile 3-1 after 3 legs of finals were played. To get crowned Copa America champions, Paraguay played 9 games in total
They weren't able to build on that success as they failed to go beyond quarter-finals. A bizarre route to the final was paved in 2011 which remains their second-best showing.
CHANCES
Paraguay finds themselves placed in a tough group in the upcoming Copa America. They are supposed to overpower the likes of Argentina, Uruguay and Chile.
Clearing group stages might give them confidence in the latter stages of the competition. They must make most of the opener against Bolivia to make a strong statement.
PREDICTION
Paraguay are in decent form in the recent qualifier games. If they can translate that into the Copa they can progress to the quarters easily.
FootTheBall predicts the Albirroja to at least reach the quarterfinals. Any chance of going further depends on the opponents and their own defensive performances