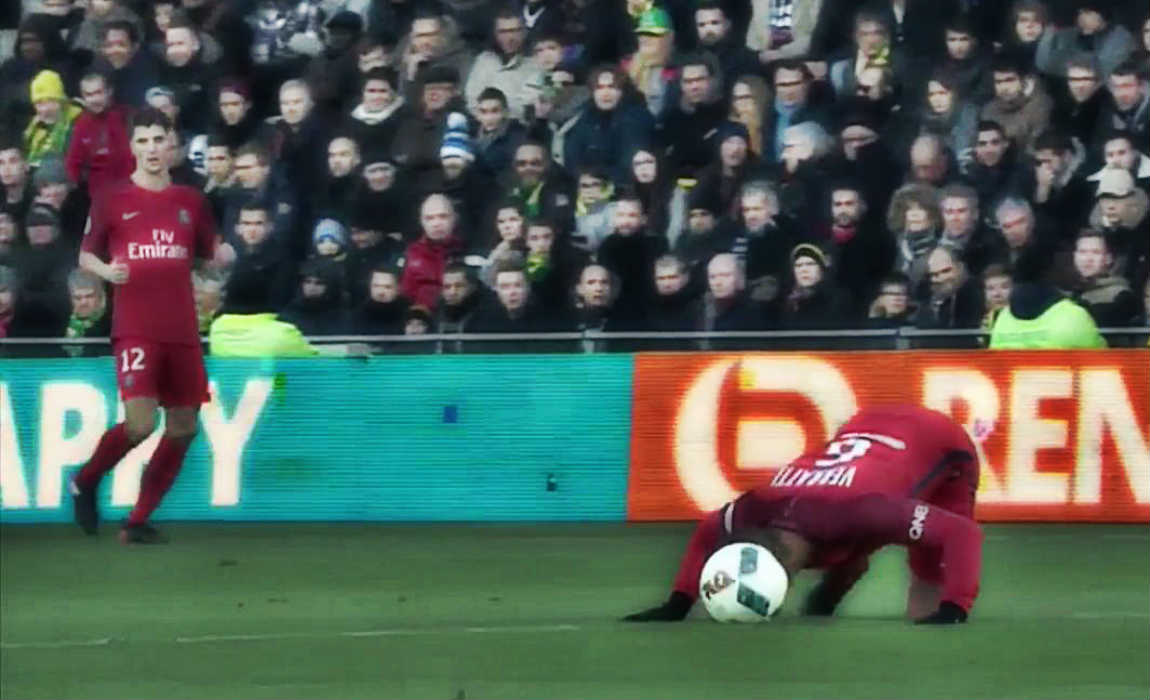 PSG Star Verratti Receives The Most Bizarre Yellow Card You Will Ever See
Marco Verratti received a bizarre yellow card during Paris Saint-Germain's 2-0 win over Nantes.
The booking can be termed as the most weird and bizarre of the season although it is just January.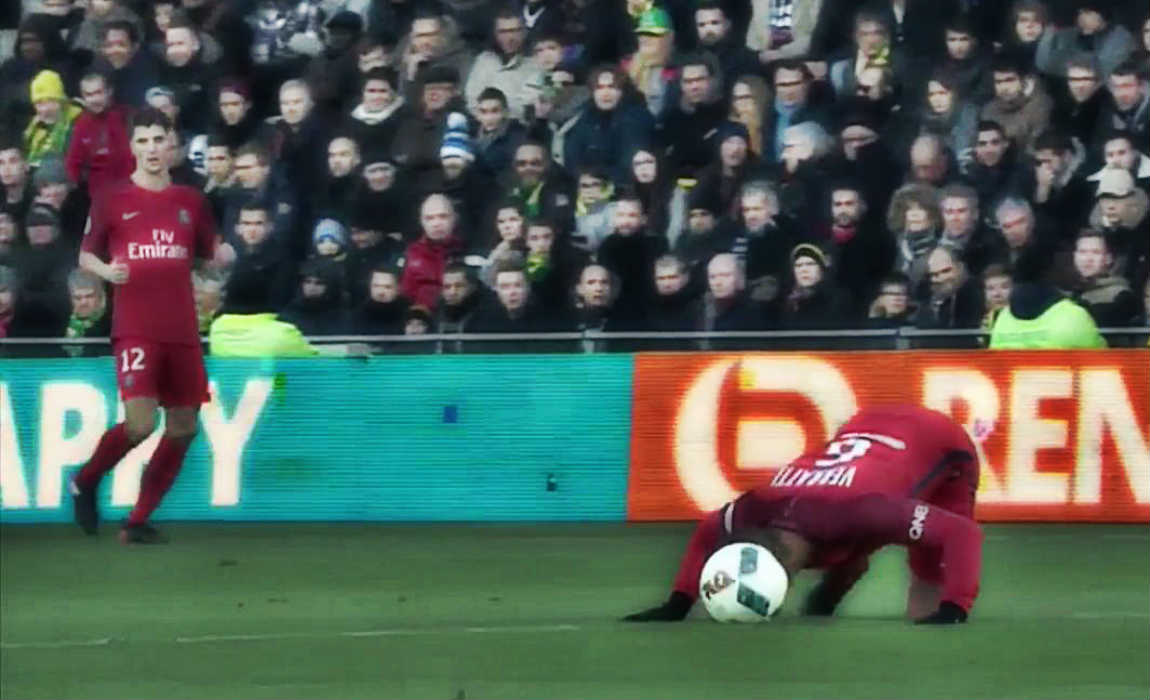 Verratti kneeled down on his knees and headed the ball back to goalkeeper Kevin Trapp.
The referee thought that Verratti's crazy pass breached FIFA laws.
After receiving the ball from Trapp, the 24-year-old thought that he would just head the ball back to the stopper so he could restart the play, but ended up getting booked.
The Italy international and his PSG team-mates were left stunned and outraged when the referee decided to award him a yellow card.
il prend jaune , j'ai rien compris pic.twitter.com/qcjmRVsrxP

— Philippe (@philousports) January 21, 2017
According to FIFA rules, "No trickery may be used to get around the terms of the amendment to Law 12."
While another rule states that the referee can book a player if he "uses a deliberate trick to pass the ball (including from a free kick) to the goalkeeper with the head, chest, knee etc. to circumvent the law, whether or not the goalkeeper touches the ball with the hands."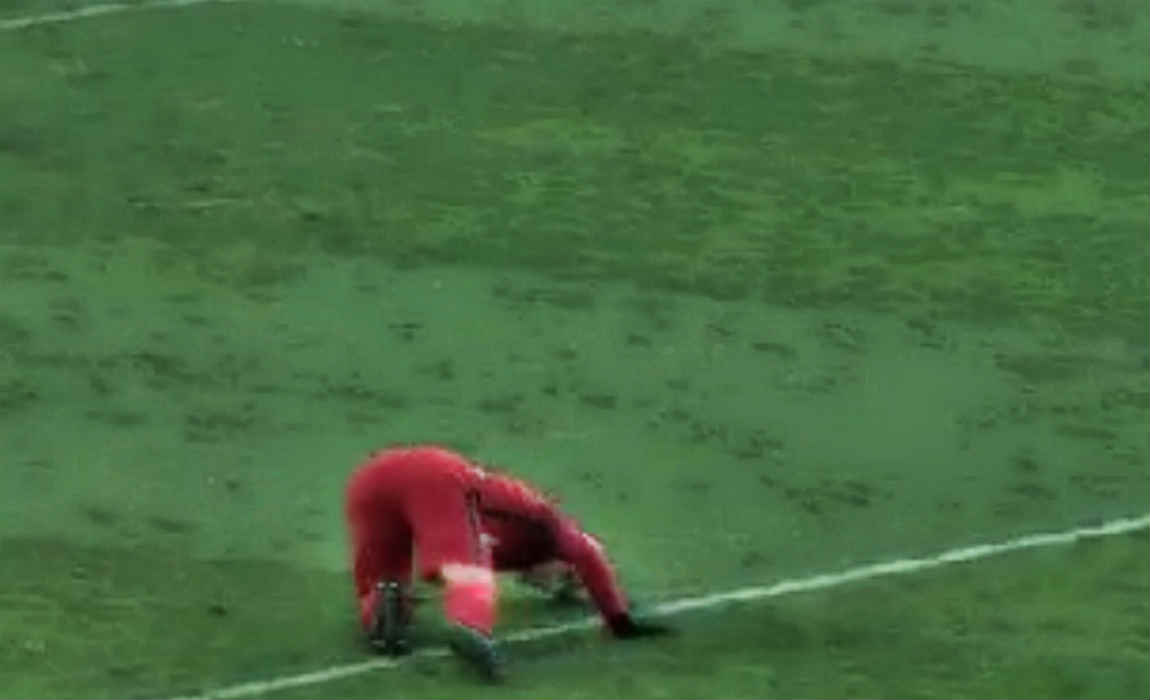 Although Trapp didn't pick up the ball, Marco Verratti was booked for 'ungentlemanly conduct'.
However, the booking failed to have any impact on the game as Unai Emery's team won the match with ease, closing down the gap with league leaders Nice to just one point.
Edinson Cavani scored twice to become the first player in the top five European leagues to reach the 20 league goals mark this season.