10. Jose Mourinho (Real Madrid)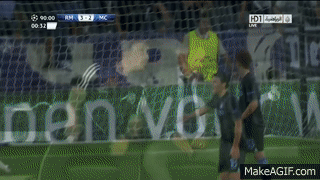 A late goal by Cristiano Ronaldo helped Real Madrid seal a 3-2 win over Manchester City. The Portuguese coach then sprinted onto the pitch before sliding on his knees, pumping his arms the air.
9. Diego Maradona (Argentina)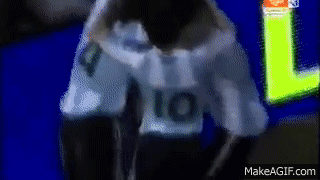 A troubled qualifying campaign led to the resignation of manager Alfio Basile and appointment of legend Diego Maradona. The last game against Peru was a must win for Argentina, and when Martin Palermo scored in the injury time Maradona made a hilarious slide on the pitch.
8. Graeme Souness (Galatasaray)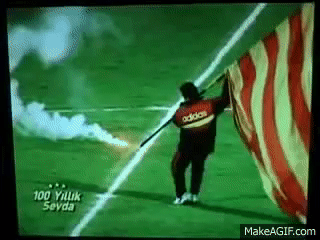 Football rivalries in Turkey are very fierce, often resulting in riots. Galatasaray boss Graeme Souness could have started one back in 1996 when he decided to plant Galatasaray's flag in the centre circle of the pitch of arch rivals Fenerbahce stadium after winning the Turkish Super Cup.
7. Alan Pardew (Newcastle United)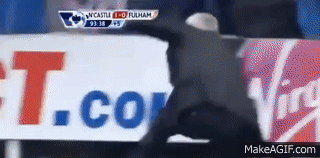 Newcastle had been flirting with relegation for a couple of seasons now. In 2013 the magpies secured Premier League status after beating Fulham, which resulted in Alan Pardew running into the warm embrace of the home supporters.
6. Jose Mourinho (FC Porto)
"The Special One" had announced himself on the big stage, Jose Mourinho's Porto side forced United for a draw at Old Trafford knocking the red devils of the Chmapions League. Mourinho then ran across the length of the pitch to his players, waiving his arms.
5. Arsene Wenger (Arsenal)
Arsene Wenger is not a man of many emotions, yet when Robin Van Persie scored against Villarreal in 2008/09 Champions League Quarter-finals, Wenger couldn't control himself and he performed a little dance for the fans present at the Emirates stadium.
4. Sam Allardyce (Sunderland)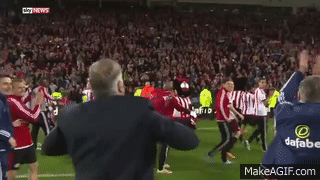 Sam Allardyce is a relegation specialist, so when he saved Sunderland from relegation in 2015/16 season which also relegated their arch rivals Newcastle United, he took a victory lap around the ground. At one point he takes his jacket off till his arms and flexes his muscles to the home fans.
3. David Pleat (Luton)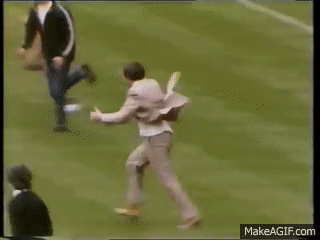 On the last day of the 1982/83 season, Luton and Manchester City were fightinig to stay up, Raddy Antic scored a late winner for Luton which resulted in David Pleat performing a jig across the pitch.
2. Jose Mourinho (Inter)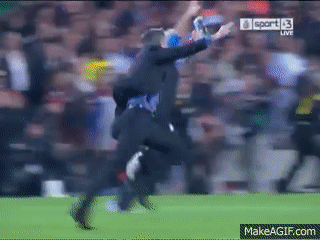 Jose Mourinho's underdog Inter defeated Barcelona over the two-legs of the 2010 Champions League semi-final, as soon as the refree blew the final whistle Jose ran from one end of the pitch to the other with one finger pointing up.
1. Jurgen Klopp (Dortmund)
Jurgen Klopp was sent in the stands for aggressive behaviour but that did not stop the German from running right back on the pitch as his team scored a goal.