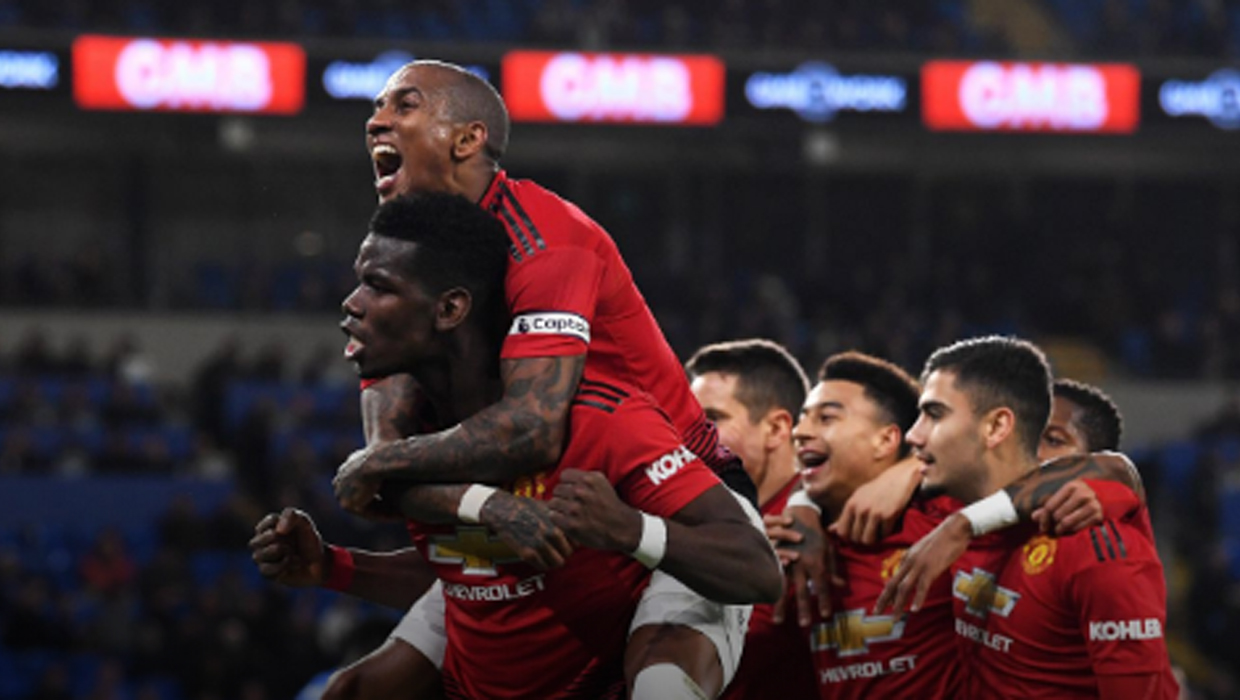 Why Man Utd Can Still Reach Top 4 Under Fans' Favourite Solskjaer
Despite having made their worst ever start to a Premier League campaign, there is a sense that Manchester United can still finish in the top four following the arrival of former fans favourite Ole Gunnar Solskjaer. The Norwegian made the best possible start to his tenure as interim boss with a 5-1 win at former club Cardiff City on Saturday evening, with the Red Devils having played with a renewed sense of purpose in the Welsh capital.
With both Chelsea and Manchester City having lost earlier in the day on Saturday, the likes of Marcus Rashford, Anthony Martial and Jesse Lingard were all in top form in inspiring a five-start United side against Cardiff, leading to the visitors scoring five goals in the Premier League for the first time since the Sir Alex Ferguson era. Some of the football from United was also a joy to behold, something which has been severely lacking in recent months.
View this post on Instagram
The arrival of Solskjaer following the sacking of Jose Mourinho has certainly lifted the spirit at Old Trafford, with the Norwegian having pointed out after their win in Cardiff that the English giants have recovered from bigger points gaps in the past in order to triumph. While the title is long gone for this season, a place in the top four is still achievable, which could have an impact upon who United are able to attract for next year, both in terms of players and managers.
United now sit eight points behind both Arsenal and Chelsea in the top-flight standings, and with matches against Huddersfield Town, Bournemouth and Newcastle United coming up over the festive period, fans at Old Trafford are confident that the gap could well get smaller in the near future. Far greater feats have been achieved over the years, including Leicester City's famous Premier League success, which is perhaps why the bookmakers are still offering United relatively small odds of finishing inside the top four, come the end of the season.
While United still have a chance to lift silverware in the form of both the Champions League and FA Cup, where they face off against PSG and Reading respectively at the beginning of 2019, a place in the top four is perhaps more likely, with motivation high following the arrival of Solskjaer. The likes of Paul Pogba, Alexis Sanchez and summer signing Fred are all likely to have welcomed the departure of Mourinho, who had been heavily criticised for his defensive and slow style of play during his two and a half seasons at Old Trafford.
Solskjaer famously scored the winning goal at the Camp Nou against Bayern Munich to win United the Champions League back in 1999, with the Norwegian striker having played with the likes of Eric Cantona, Ryan Giggs and Cristiano Ronaldo during his playing career. Despite having failed to avoid relegation with Cardiff City during his last spell as a manager in the English game, many are predicting that Solksjaer's know-how at Old Trafford will see a turnaround in fortunes.
Having already faced off against Manchester City, Liverpool and Chelsea on the road so far this season, United will be looking forward to an easier run of fixtures over the coming weeks, in what could well be a crucial stage of the season.
United are the favourites with the bookmakers to claim all three points when they take on struggling Huddersfield on Boxing Day, before they meet Eddie Howe's Bournemouth just a matter of days later.  Those looking to bet on United to make it to the top 4 should probably take advantage of 6/1 odds offered by the top bookmakers, before the upcoming matches. We urge punters to stay alert and only bet with trusted and secure online bookies. Check reviews available on sites like Trustpilot or independent sites dedicated to reviewing online bookies, such as online-betting-offers.co.uk. As a bonus, you can come across generous betting offers available from online bookies during each Premiership season.
With Arsenal travelling to Anfield in order to take on unbeaten Premier League leaders Liverpool on Saturday evening, the gap between United and the Gunners could be down to just five points come the end of the night, assuming Solskjaer's men do their job on Wednesday. Momentum is now more important than ever for United, with their new interim boss having promised that all players will get their chance to impress.
It could well be an exciting second half of the season at Old Trafford, with the top four being far from a pipe dream for the club. It remains to be seen as to just how much of the negative work carried out by Mourinho that Solskjaer can resolve, however the early signs suggest that the United legend will return fans to the edge of their seats.