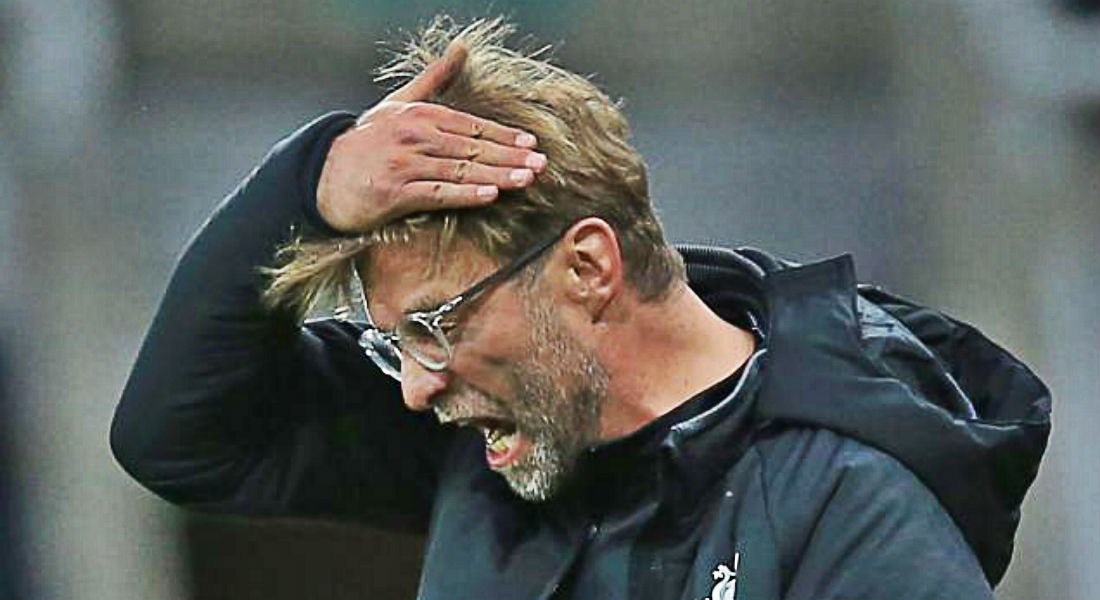 Liverpool Boss Jurgen Klopp Needs Someone Like John Terry To Improve Defence
Reds boss Jurgen Klopp has been advised to rope in a defender like John Terry to improve Liverpool's leaky defence.
Klopp and his Liverpool stars have drawn huge criticism following their embarrassing 4-1 defeat to Tottenham on Sunday.
Reds defender Dejan Lovren made a fool out of himself with his sloppy defensive display allowing Harry Kane and Son Heung-min to score early in the game. Salah pulled one back for Liverpool but their leaky back-line crumbled under pressure again with Spurs making full use of the opportunity as Dele Alli scored from a volley and in form Kane bagged  his second of the game from a close-range finish to make it 4-1.
In the post-match interviews, Klopp promised to do everything possible to improve Liverpool's defence.
But footballer-turned Irish pundit Eamon Dunphy criticised Klopp, saying that he needs to bring in a Terry like figure to put the Liverpool defence back-on-track.
"It's outrageous. Klopp has had two years to put this right and he's made it worse," Dunphy said on RTE 2FM's Game On.
"It would take a good coach max two months to put a defence on the field that was worthy of playing for Liverpool and worthy of their attacking players, who are outstanding and always get goals.
"You can coach a defence and organise them to defend set-pieces for sure. The third goal came from a set-piece and they were all over the place. There's something very wrong there. They need a goalkeeper and they need about five defenders.
"He recognises that they are no good but he doesn't know what to do about it. This guy doesn't seem to be able to do it and I don't think he should managing Liverpool if he can't get the resources from the board to buy good defenders.
"You need to have a leader for your defence, somebody who does the organisation on the pitch, like John Terry."
Dunphy went on to say that the Liverpool players have lost faith in Klopp and rubbished their chances of finishing in the top four this season.
"I think Klopp's life is about to get very difficult indeed," he added.
"He'll have no authority if he isn't seen to be able to buy the players he needs to fix the problems he has.
"I actually don't know if he's anything other than a charmer. I fell for him. The first few months they went to Manchester City and killed them, went to Chelsea and killed them. They were very exciting. They were doing what Manchester City are now doing to teams and that's all gone.
"I think the players have lost faith in him and it's clear that he doesn't have the authority and that Fenway Sports are not going to invest what they need to to make Liverpool a top-four club.
"They won't finish in the top four this year and they'll get embarrassed somewhere in the Champions League."