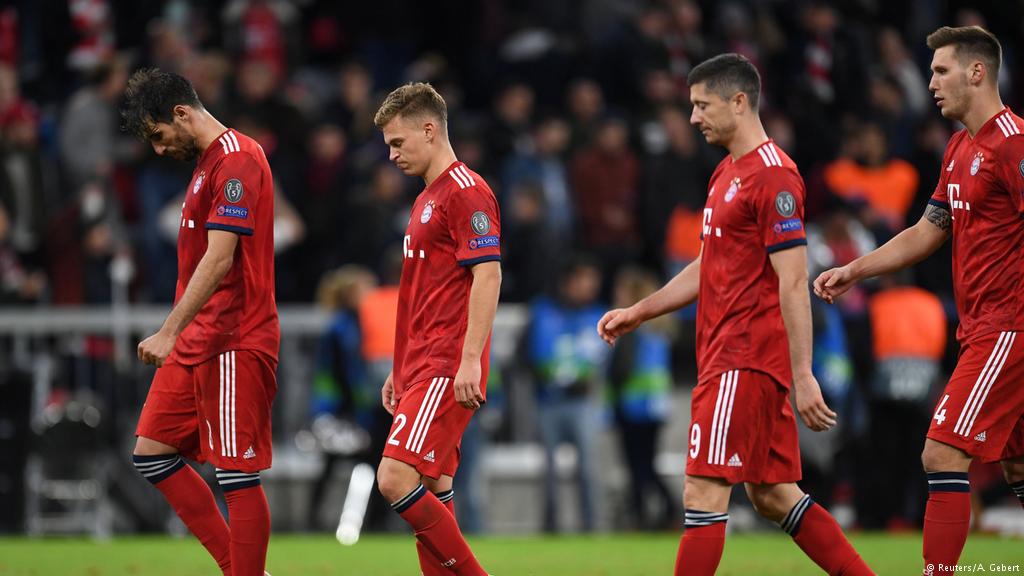 Bayern Munich's Season Under Crisis After Winless Run of Matches?
Football is one of those sports where a team's performance determines their fortunes in any campaign.
Just over a week ago Bayern Munich's new coach Niko Kovac was happily talking about the way his side-controlled matches. They were dominating opponents with so much ease that it appeared to be a piece of cake for them. Constantly rotating the teams to keep all of his stars happy seemed to be a promising strategy and the squad with many older players was praised for its experience.
After a disappointing 1-1 draw against Ajax in the Champions League, things have changed radically. The 2018 Bundesliga champion is no longer controlling games and is coming in for a barrage of criticism after three games without a victory.
Fans, pundits and the club officials are worried about the team's future. A former Bayern player and Croatian international, Niko Kovac finds himself in the centre of a storm that has come as a complete surprise.
All of a sudden, the positives are turning into negatives and Kovac will have to quickly find answers. A win in the next league match against Borussia Monchengladbach this Saturday is a must as the 46-year-old is under intense pressure.
German media are saying the 2013 treble winner are unsettled, disoriented, stunned and helpless. Leading publications like the Sueddeutsche newspaper or the Spiegel weekly news magazine feel Bayern has missed the right point to rejuvenate its squad.
TV pundits like the 1990 World Champion Juergen Kohler and former German international Stefan Effenberg suggest Kovac has to abandon his rotation principle and should stick to the same starting eleven in the next games.
"The team needs consistency, maybe it was too much rotation," former Bayern player Effenberg commented. Kovac has changed his line-up in every game.
Star striker Thomas Mueller admitted the team is affected by bad results and the poor performances. "Results are not satisfying, as is the strategy," the German international stressed adding that the team generally is not in the best shape.
"We can't keep the game under our control. Things seem to change very quickly these days," Mueller said.
Not only the lack of speed and ideas in Bayern's game was apparent, but a new weakness in man-on-man situations leaving the opponents with too much space. In the first half against a tenacious Amsterdam team, Munich only won 45 percent of the duels.
Several of the team's cornerstones seem busy trying to solve their own problems.
The team has also lost its effectiveness in the box. "We should be scoring more goals," Kovac criticized.
Key players like Mats Hummels, Jerome Boateng, Arjen Robben, and Franck Ribery are having difficulties meeting the highest standards on the international stage. The last two games in the domestic league have not improved things.
Reality has caught up with the team said Mueller adding that times seem be over "when our game flowed." Mueller said everybody was still very determined but "we do the wrong things." Robben added that at half time, the team talked about "what had to be improved" but continued to make the same mistakes in the second half.
Getting over the current crisis not going to be easy for Kovac. "Nobody expected something like this would happen. It will take a couple of days of intense analysis," Kovac admitted.
Not only the former Croatian head coach has to come to terms with last game's result. Defender Mats Hummels seemed to symbolize the team's alarming state of mind. The German international was substituted shortly before the final whistle against Ajax with a deep cut on his head saying he was feeling dizzy and suffering from a painful headache.
(With inputs from Xinhua)