Arsenal has come really far from the legacy they had built in the 90s'. Right now, the only time one can see Arsenal on top of the table is before the first game of the league, Manchester City on the other hand are reaching great heights.
Arsenal hosts Manchester City on Sunday in their 25th game in the Premier League this season. The Gunners are probably focusing on getting to the top 6 as of now but things haven't been good for them throughout this year's campaign. Arsenal had the worst start in their Premier League history and were standing 15th at some point in the table. Currently, they are 10th in the table with Leeds United right on their heels. The teams in the mid-table are really close and its anybody's chance to claim a top 6 place and hence Arsenal needs all the points they can get their hands on.
Our 17th consecutive victory in all competitions! 🌟

Watch the highlights of our win over the Toffees 🎥

🔷 #ManCity | https://t.co/axa0klD5re pic.twitter.com/DAvqOrAUJI

— Manchester City (@ManCity) February 18, 2021
Manchester City have been on a roll these past 2 months. They have won their last 17 games and sit at the top of the table with 57 points, 11 points ahead of Manchester United. Even Manchester City had a bit of a rough start and were 13 at some point but they have gradually built upon their form and have reached the top of the table with a massive lead.
💬 "We took our time when it was needed, we faked movement, we had runs in behind and we had people in the box and people arriving into the box. Our decision-making was much better."

🗞 Every word from @m8arteta after #ARSLEE 👇

— Arsenal (@Arsenal) February 14, 2021
Mikel Arteta has had his head-scratching, trying to think of ideas to revamp the Arsenal side. The major issue he has been facing is team chemistry. Arteta has been trained under Pep Guardiola and still hasn't figured out the solution to the team's chemistry problem. The midfield and the forward line are facing difficulties in moving the ball up ahead. The clock is ticking for Arteta because if Arsenal finishes horribly, Arteta is definitely getting the sack.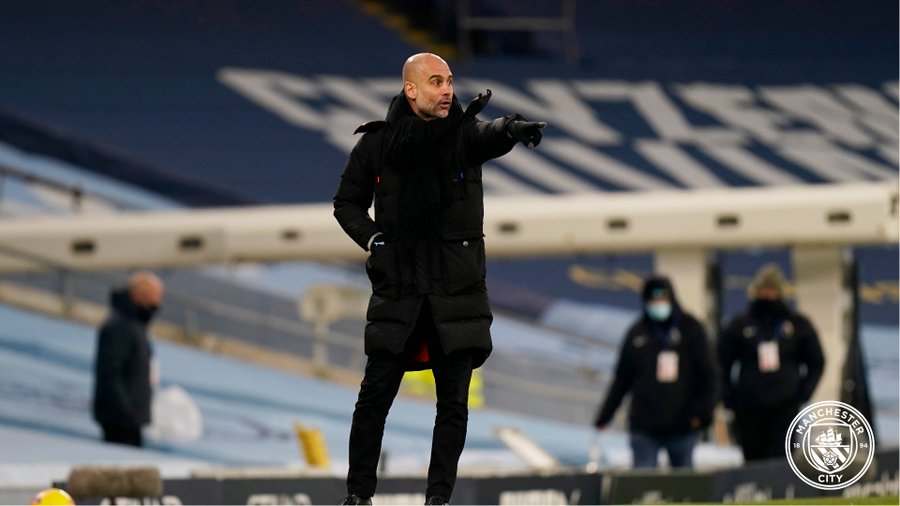 The fans were losing faith in Guardiola after the horrible start Manchester City had in this season, but he has drastically turned things around as City is looking strong as a whole. With Aguero and Gabriel Jesus injured for most parts of the season, Guardiola did his magic and made the team play without a striker and still efficiently score goals, genius. The way Pep's Manchester City is performing compared to the other top clubs in Europe, Manchester City are the most likely to win the long-awaited Champions League.
In their last 5 Premier League games, Arsenal has won 2, lost 2 and drawn 1. In their last game, they won 4-2 against Leeds United which is a club that is currently their rival club, points table-wise. The big victory is surely great for their morale and have given the fans a lot of hope, but Arsenal has been highly inconsistent with its form this season and hence 1 good game doesn't make much of a difference.
Manchester City in their last 5 games have won all of them. In their last game, they played an away game against Everton and won 1-3 without many difficulties. They are in the best form in the Premier League and are title favourites. Even though they have had a few of the crucial players out injured, the whole team together has stayed stronger and has been swiftly progressing through.
TEAM NEWS
🔜 #UEL

📺 Watch the lads in training today at London Colney ahead of our trip to Rome to face Benfica 👇

— Arsenal (@Arsenal) February 16, 2021
Thomas Partey is suffering from a hamstring injury and isn't likely to be in the squad. The chances of Kieran Tierney playing is also thin but if he plays the whole 90 tonight against Benfica, he will probably play against Manchester City. Aubameyang had also twisted his ankle but he should recover before Sunday.
Arsenal will stick to its 4-2-3-1 formation and their lineup could be like:- B.Leno, Cedric, Gabriel, G.Luiz, H.Bellerin, G.Xhaka, D.Ceballos, N.Pepe, M.Odegaard, B.Saka, P.Aubameyang.
Manchester City will be missing its star man this season, Ilkay Gundogan. Nathan Ake has also been injured for a while now. But on the bright side, they have a lot of players who were injured back in the squad. Kevin De Bruyne came onto the pitch as a sub against Everton but we feel he will start against Arsenal. Even Fernandinho got some action on the pitch against Everton and Sergio Aguero was on the bench last night. We don't feel Aguero will start for Manchester City just yet but there are high chances that he'll make an appearance.
Guardiola loves the 4-3-3 formation and their potential starting lineup will be:- Ederson, J.Cancelo, R.Dias, J.Stones, K.Walker, B.Silva, Rodri, De Bruyne, P.Foden, R.Sterling, R.Mahrez.
GAME CHANGERS
Thanks @Arsenal and Fans ❤️🙏🏽🤟🏽and of course my Boys pic.twitter.com/bxUhYzXsLg

— AUBA⚡️ (@Aubameyang7) February 14, 2021
Aubameyang scored a hat-trick against Leeds United in his last game and is surely fired up. He is also the highest goal scorer for Arsenal this season with 8 goals to his name. Although this season hasn't been the best for him or any of his teammates, but when in form Aubameyang is unstoppable. His agility and finishing are his go-to weapons and Manchester City needs to watch out for him especially while they are under a counterattack.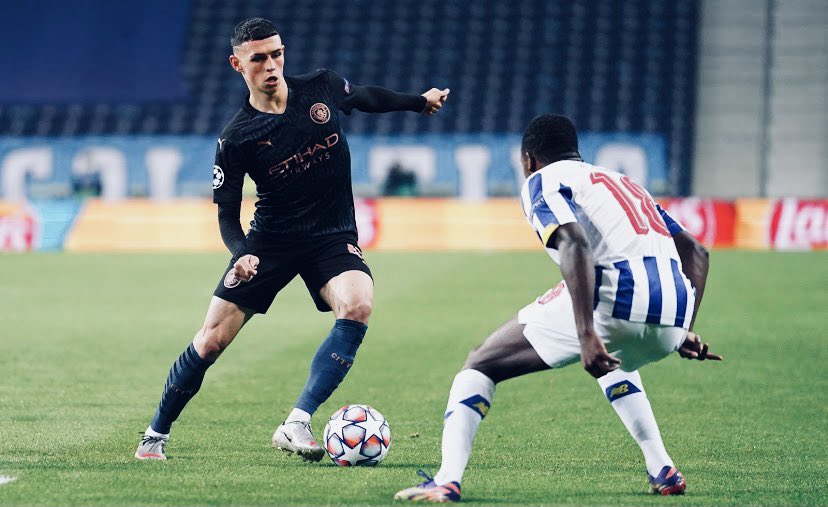 Phil Foden has been consistently in good form this season. The 20-year-old youngster has permanently booked his place in the starting lineup with his amazing performances. He scored 6 goals and 3 assists and his work rate is amongst the highest in the Premier League. He scored a goal against Everton in the last game and before that he scored a goal against Liverpool. We wouldn't be surprised if he nets one or two on Sunday considering the season he is having.
CONCLUSION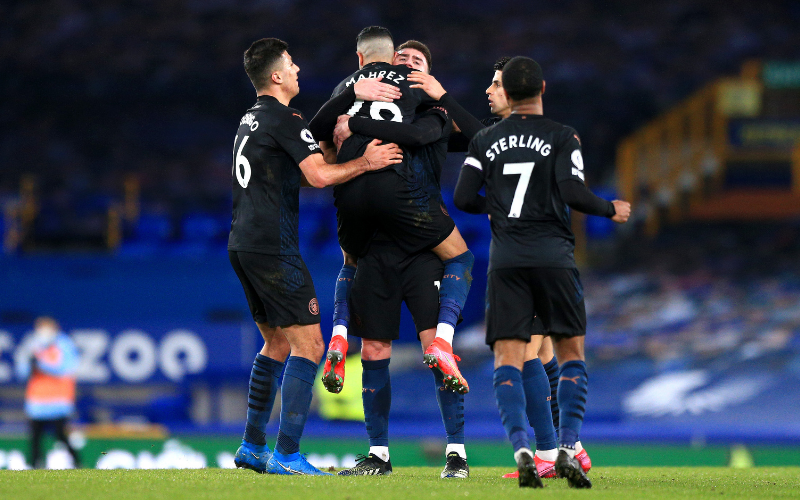 We believe that the game is not going to be challenging for Manchester City, if Arsenal concedes a couple of goals in the first half, the game is decided then and there. If Arsenal can try and hold off Manchester City till the 75th minute, either of those two teams can get away with 3 points, but it is highly unlikely to happen. FootTheBall predicts a 0-3 Manchester City win.