Football stars from around the world were glued to their television sets to watch the Super Bowl LI.
While some like Chelsea's Thibaut Courtois were present in the Stadium to watch the magic unfold live.
New England Patriots came back from a 25-point deficit to beat the Atlanta Falcons.
Superstar Tom Brady was once again the magic-man as he worked wonders to help the Patriots to a 34-28 win.
Here are some of the biggest football stars going gaga over the biggest sporting extravaganza in the United States.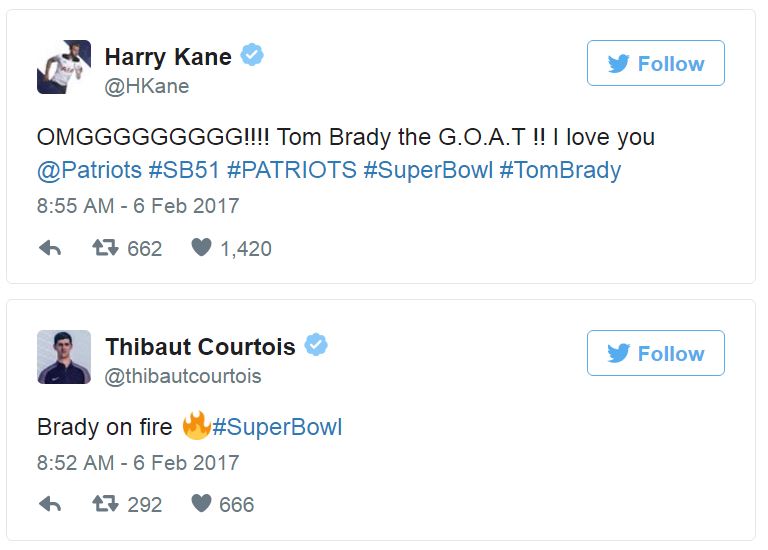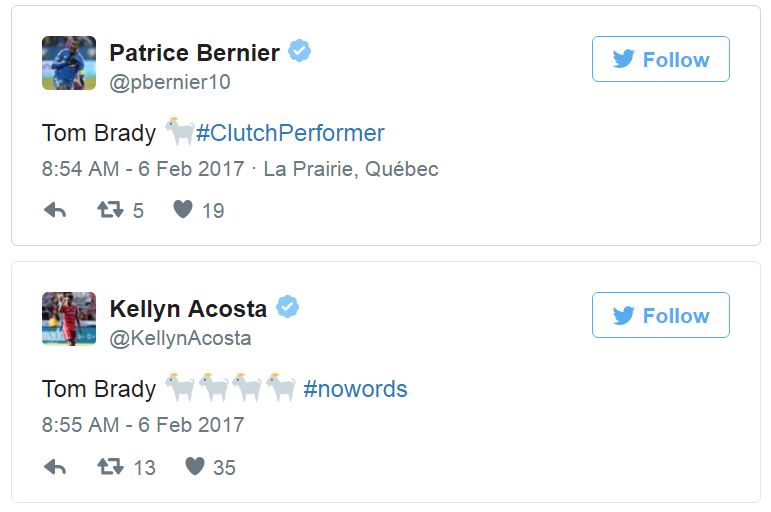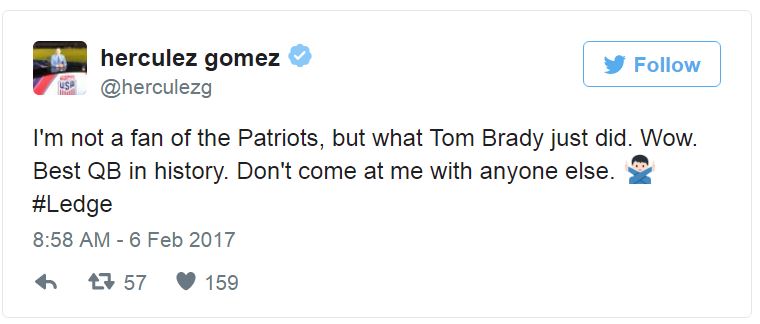 Congratulations to the @patriots on winning #SuperBowl LI!
FYI, we're still working on our game!
⚽️ ? #WeLoveFootball ⚽️ ? pic.twitter.com/eTW6WCV9a0

— FC Barcelona (@FCBarcelona) February 6, 2017
While, some others were not so happy after Atlanta conceded the game from a winning position.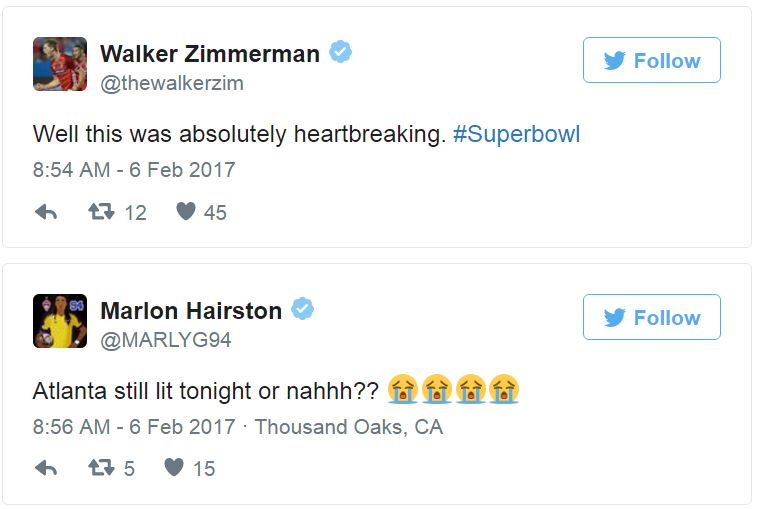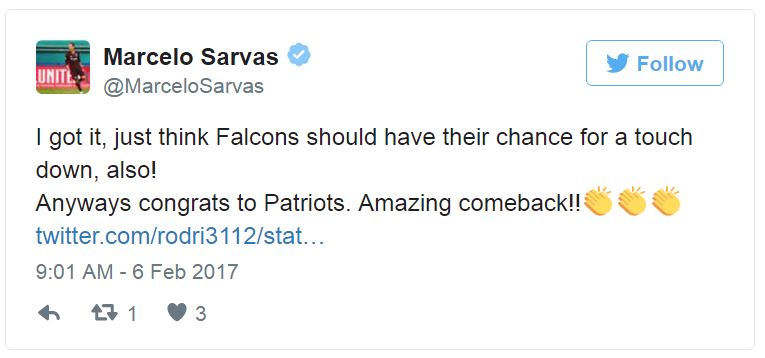 Even before the match started – teams and players were seen taking sides: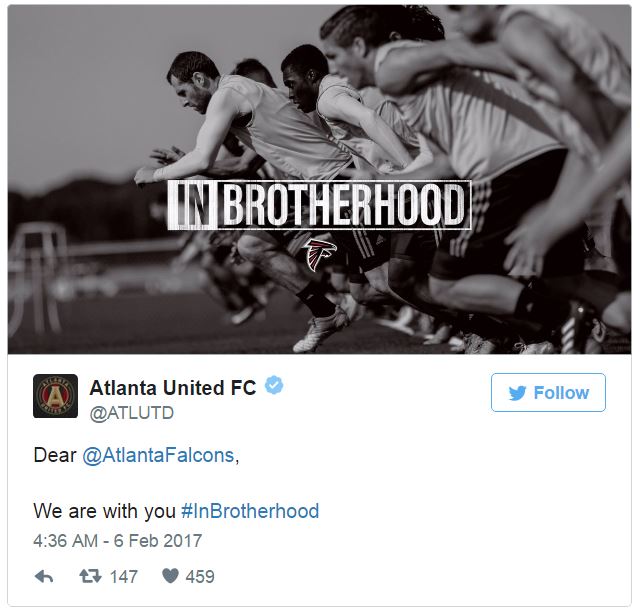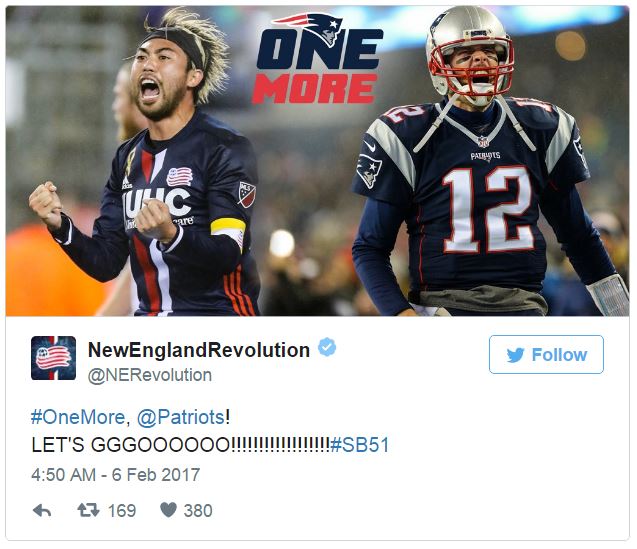 Getting ready for the #SuperBowl tonight! Happy we have a new fan ???! Let's go @Patriots ?? #Patriots #SB51 pic.twitter.com/NjBt5gxKp8

— Harry Kane (@HKane) February 5, 2017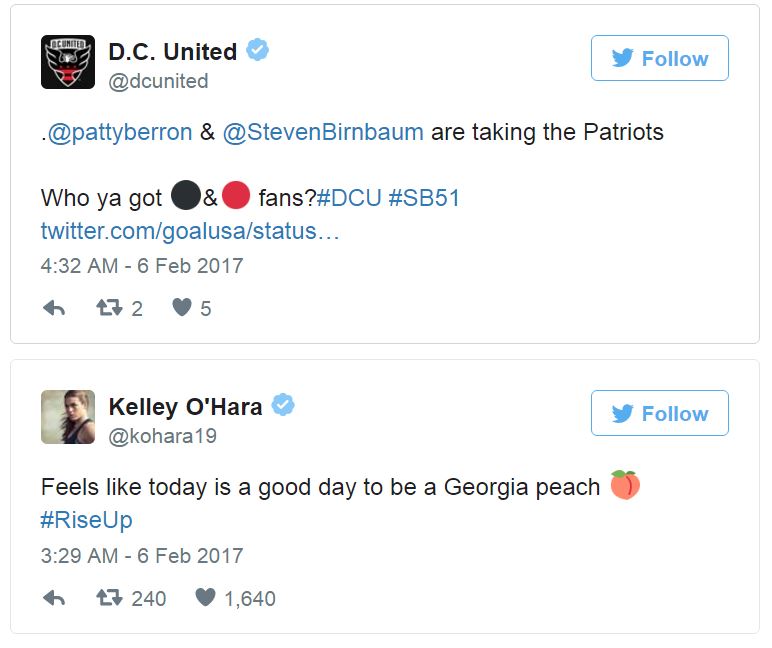 Some took the half-time break as banter-time – while others were left wanting more from the performances:

It's Lady Gaga!!! #SuperBowl pic.twitter.com/fIG7TJrRwr

— Michael Chabala (@MikeChabala) February 6, 2017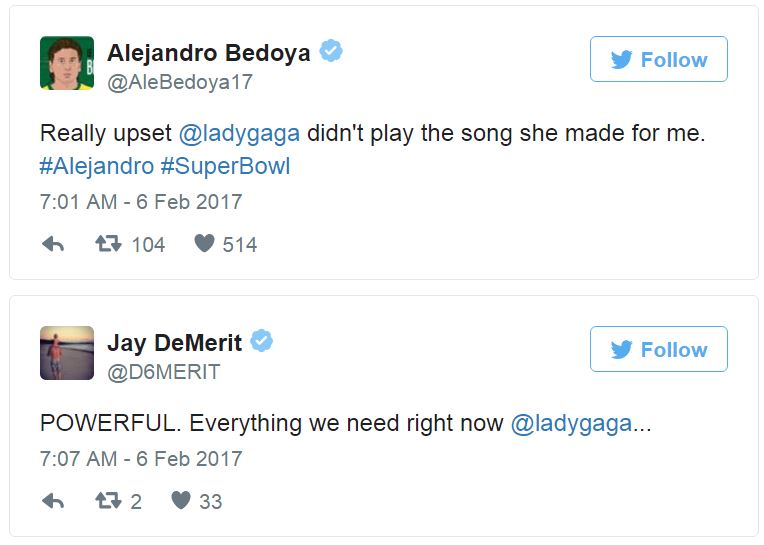 While, some players were bored 'AF' with the hype: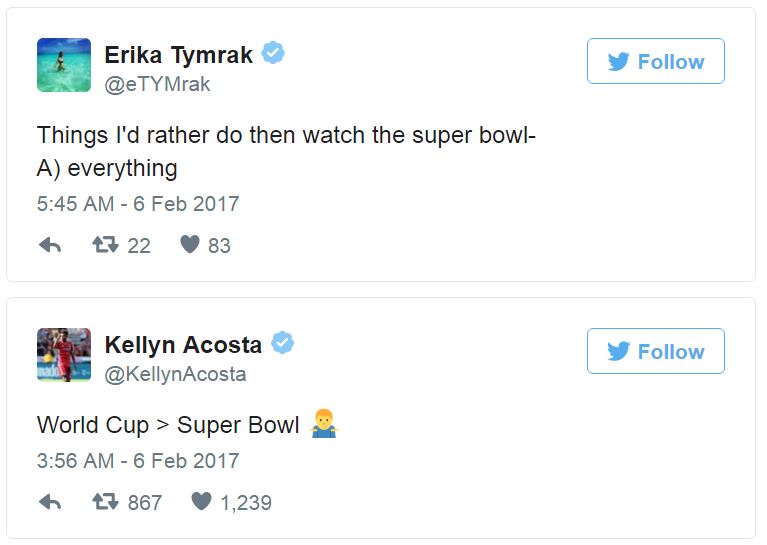 Some players even went to the Stadium to enjoy the game:

What a great experience! #SuperBowlLI ? pic.twitter.com/fuekDDRaGR

— Kaka (@KAKA) February 6, 2017
Kick off!!?? #SuperBowl #SB51 @nfluk pic.twitter.com/ifaZpMwXYA

— Thibaut Courtois (@thibautcourtois) February 5, 2017
— Alec Kann (@akann90) February 6, 2017