David Luiz schooled Chelsea team-mate Willian in a free-kick practice after firing in a stunner.
Another Blues star Nathanial Chalobah was tasked as the judge, with him standing underneath the crossbar as the two Selecao stars took turns to shoot the ball over his head.
David Luiz posted the video on his Instagram account with the caption: "Nice time with my bros!"
Also Read: Chelsea Legend Ashley Cole Reveals He Still Laughs At Failing Arsenal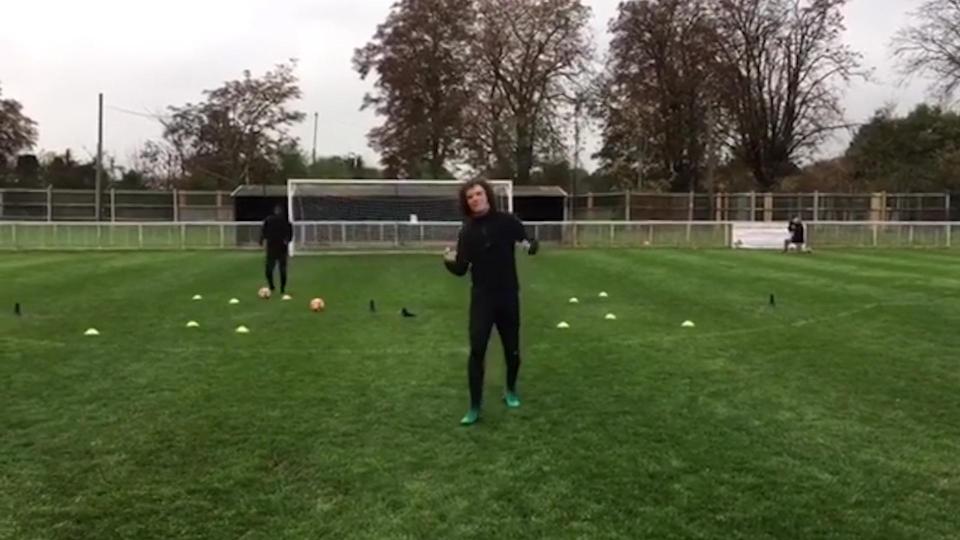 But Luiz's insane free-kick was not enough to impress Chelsea legend Frank Lampard, as he made a cheeky comment on the post.
The Blues icon commented, "Show the other 50."
Also Read: Chelsea Will Only Get Better, Godfather Antonio Conte's Promise To Blues Faithful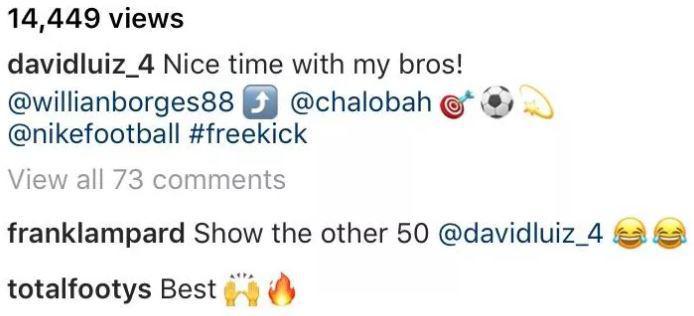 The Brazilian is a known dead-ball specialist, having scored a stunning goal to help Chelsea secure a draw against Liverpool earlier in the season.
Luiz re-signed for Chelsea in the summer for £34 million from Paris Saint-Germain.
Also Read: Chelsea Cult Hero N'Golo Kante Denies Twitter Facts: 'I Obviously Do Not Cover 30 Percent Of The Earth'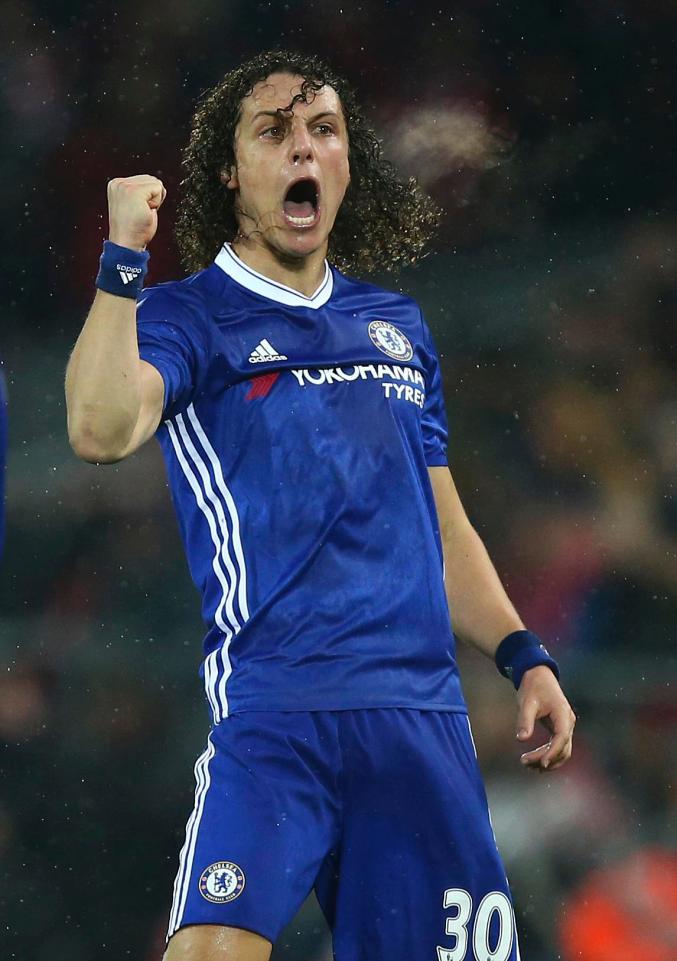 The Stamford Bridge favourite has scored 13 goals for the club with 12 coming in his previous spell with them.
Also Read: 'Chelsea Fans Lacked Class And Respect Towards Number One Mourinho'