BOLIVIA VS URUGUAY
Bolivia and Uruguay clash on Matchday four in their third group game in Copa America. The two teams are the so far worst-performing sides in Group A. Though the two teams have a game in hand, neither has managed a win so far. The tie will likely decide which team will be left out of the knockout stages.
ARGENTINA LÍDER DEL GRUPO A 🔝

Las posiciones luego de la tercera fecha de la CONMEBOL #CopaAmérica 🏆 🇦🇷 🇨🇱 🇵🇾🇺🇾 🇧🇴#VibraElContinente pic.twitter.com/sbRL8hvjY2

— Copa América (@CopaAmerica) June 22, 2021
Bolivia is the worst-performing team in the competition, unable to secure even a single point. Paraguay dominated the game in their opening fixture and Chile's lone goal was enough to beat them in the second. They are by far the weakest team in the group and will need to do much better if they hope to qualify for the knockouts.
Uruguay is unexpectedly in the fourth position in the group. The only good news the side has so far is that they have a game in hand. They started the campaign with a loss against Messi led Argentina. Although they created chances in the game, they were unable to convert any of them. The second fixture was a similar tale as well. Only managing a point against Chile, that too courtesy of an own goal by Arturo Vidal. El Maestro's team will be desperate for a win as Uruguay takes on Bolivia next.
TEAM NEWS
Jaume Cuéllar picked up a red card in Bolivia's opening fixture against Paraguay. He will be expected to make a return to the team after serving his suspension. Three players from Bolivia, Luis Haquin, M. Martins Moreno and Henry Vaca, will be left out as they have been affected by Covid-19. Defender Oscar Leandro Ribera will likely not feature in the tournament due to his persisting hamstring injury.
🇧🇴El trabajo de @laverde_fbf no para💪🏽#ALaVerdeSiempre ❤️💛💚#VibraElContinente 🏆 pic.twitter.com/cymyk7Z78X

— LA VERDE 🇧🇴 (@laverde_fbf) June 21, 2021
BOLIVIA PROBABLE LINE-UP: Lampe; Fernandez, Jusino, Quinteros, Bejarano; Arce, Vaca, Justiniano, Saavedra, Alvarez, Cuellar
Óscar Tabárez will be relieved that all of his men are available for this fixture. This is by far the easiest game in the group and Uruguay will undoubtedly play for the win. The team is expected to field its strongest XI in the fixture.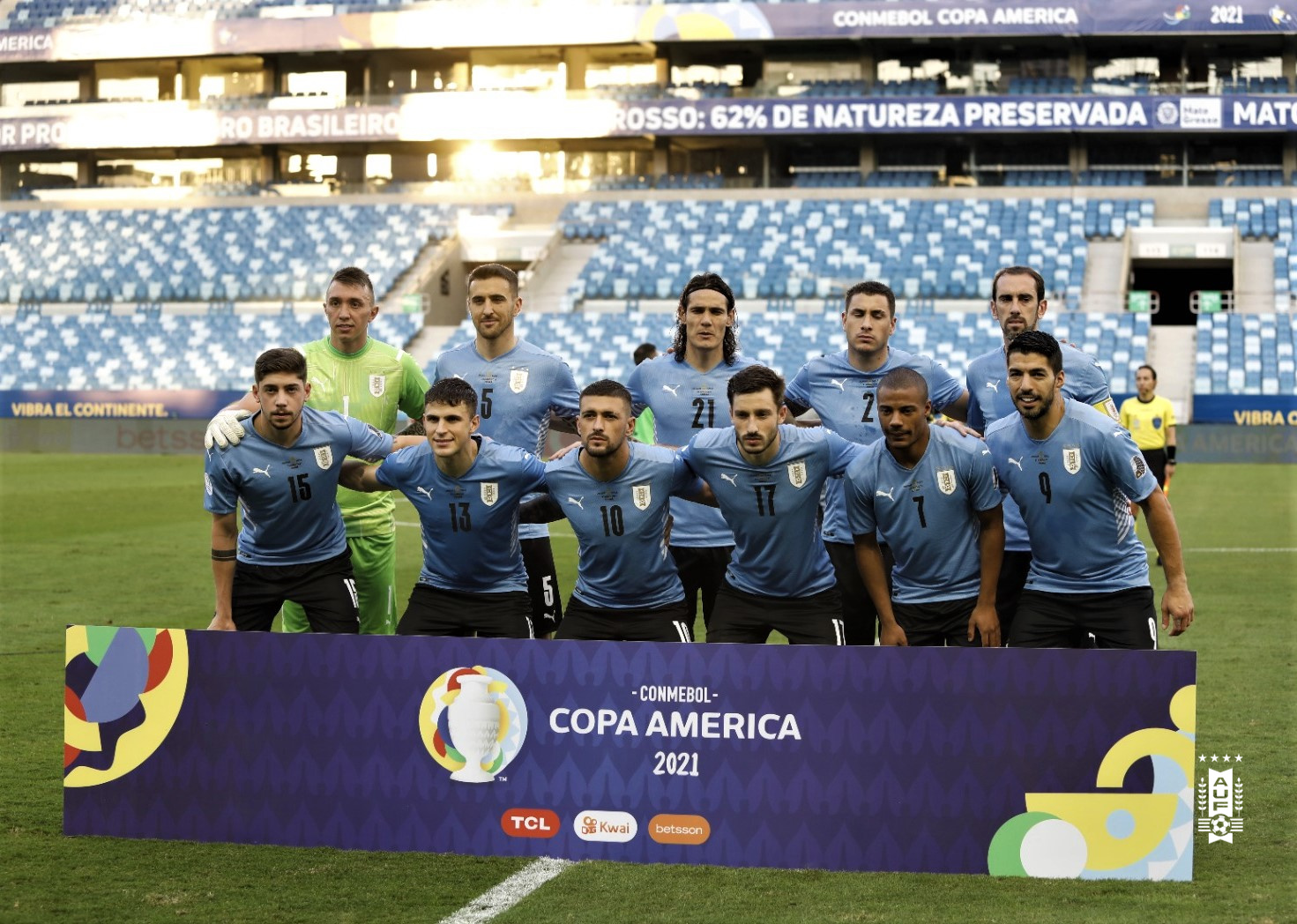 URUGUAY PROBABLE LINE-UP: Muslera; Vina, Godin, Gimenez, Gonzalez; Vecino, Valverde, La Cruz, Arrascaeta; Cavani, Suarez
GAME CHANGERS
CARLOS LAMPE
34-year-old Carlos Lampe was the best player for Bolivia against Chile. The 6'2 foot goalkeeper did not receive any favours from his lacklustre defence. Chile tore apart the defence with their passing and if not for Lampe the scoreline would have been an emphatic one.
The goalkeeper made ten crucial saves in the match after missing out on his first game against Paraguay. His positioning was commendable and his calm and composed judgements saved the Bolivians on many occasions. He will have to be on the top of his game if Bolivia hopes to keep Uruguay at bay.
EDISON CAVANI
Uruguay is blessed with two World Class Strikers in Edison Cavani and Luis Suarez. Both players have been a force to reckon with for their respective clubs. Cavani's influence at Manchester United has been monumental just like Suarez's crucial goals that earned Atletico Madrid the La Liga crown. However, no player from Uruguay has scored a goal in this edition of Copa America so far. Therefore, the two forwards will be keen to rewrite this statistic as soon as possible.
#URUGUAY 1-1 #CHILE #CopaAmerica2021 ⚽️💪🇺🇾 pic.twitter.com/PnCa7iiOTO

— Edi Cavani Official (@ECavaniOfficial) June 21, 2021
Cavani is still bossing the green at 34-years of age. He scored 10 goals and assisted a further three in just thirteen starts in the Premier League. A list that included some iconic goals. He was also instrumental in the Europa League, bagging six goals in just five appearances. Bolivia will be the ideal candidate for Cavani to open his account with Uruguay in the competition. A monumental task for the Bolivian defence to stop two of the feared strikers in world football.
PREDICTION
Uruguay is the undoubted favourites heading into the fixture. It is impossible to see anything but a win for La Celeste as they take on a dismal Bolivian side.
FootTheBall predicts Bolivia 0- 2 Uruguay.