Lionel Messi is confident that Copa America in 2021 will end his quest for big accolades with Argentina. The Barcelona striker has always been hungry for trophies but has never been able to achieve international success. But he believes he could get a last bite at the cherry when he dons the Argentinian jersey maybe for the last time.
Given a resume that contains 10 La Liga trophies and four Champions League medals with Spanish club Barcelona the six-time Ballon d'Or recipient is still yet to capture silverware with Argentina.
Barcelona win their 31st Copa title, Messi collects his 7th Copa title.

Messi has now won 35 trophies with Barcelona
10 🏆 La Liga
08 🏆 Supercopa
07 🏆 COPA DEL REY
04 🏆 Champions League
03 🏆 Club World Cup
03 🏆 UEFA Super Cup#COPADELMESSI

— MESSISTATS 🐐 (@MessiStats_) April 17, 2021
The 33-year-old veteran does have an Olympic gold under his belt but it's not enough to prove his legacy. He'll look to add another star to his resume and end the debate of who the best player in the world is.
Lionel Messi and Argentina haven't been lucky when it comes to winning finals. They lost the 2014 World Cup Final and three Copa America Finals which led Messi to hang up his boots. But Messi is back and has been in a deadly form for Barcelona and would look to replicate his form in Argentina's jersey too specially since Copa America 2021 prove to be his last chance to win an international trophy.

HOME ADVANTAGE FOR 'LA ALBICELESTE'
Since the competition is being held in Colombia and Argentina, it is expected that Messi's team has an advantage. Furthermore, CONMEBOL anticipates a large number of spectators in the venues during the event and large crowds could turn up to watch the magician produce his magic on the field.
La CONMEBOL aumenta el premio para el campeón de la CONMEBOL @CopaAmerica

Más info 🔗 https://t.co/al7uQTnlim#CreeEnGrande pic.twitter.com/Z7mnoHaLqj

— CONMEBOL Media (@ConmebolMedia) April 16, 2021
Argentina should also be fired up because this is Messi's last Copa América. And therefore, La Albiceleste is determined to conquer the competition in honor of Messi. With squad depth and inspiration, they might be able to tip the balance in their favor.
NEW MANAGER, NEW TACTICS
Leo is upbeat since, after the termination of Jorge Sampaoli, the current chief, Lionel Scaloni, has made major improvements to his team, including keeping out several big stars and giving young players an opportunity.
Lionel Scaloni has been rewarded for his impressive spell as Argentina's interim coach

He will remain as boss at least until the end of the 2019 Copa America pic.twitter.com/3majNuHKKN

— Omnisport (@OmnisportNews) November 29, 2018
Youngsters like Lautaro Martinez, Giovani Lo Celso, and Leandro Paredes have taken the spot of Gonzalo Higuain and Ever Banega. The recruitment of young talent to the squad has boosted its competitiveness, and the six-time Ballon d'Or holder hopes to win a major title with Argentina for the first time.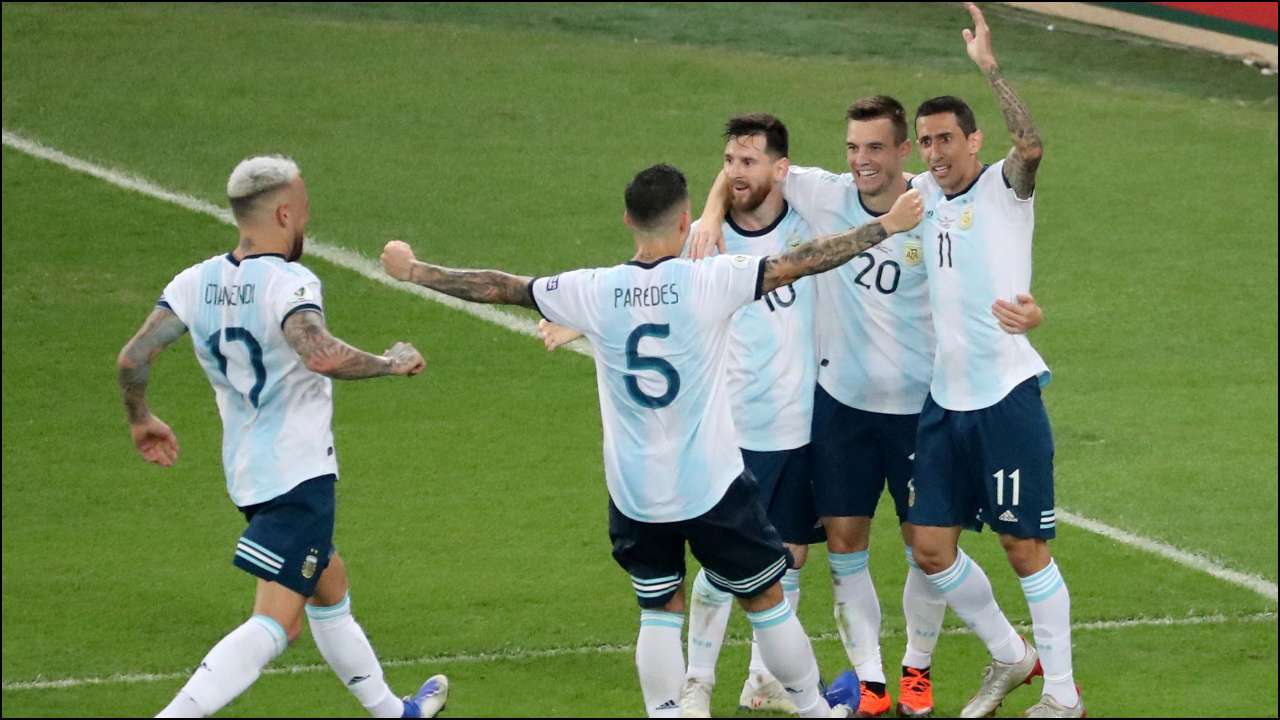 Keeping your experienced veterans satisfied and your young talent motivated has always been the secret to prosperity. Scaloni has accomplished both goals, as shown by Messi's acceptance.
CHALLENGES FOR MESSI AT COPA AMERICA 2021

Argentina is in Group A, which includes Bolivia, Uruguay, Chile, and Paraguay. Messi, who is fully conscious of the suffering he has endured at the hands of Chile, will be looking to atone and put the previous nightmares behind him.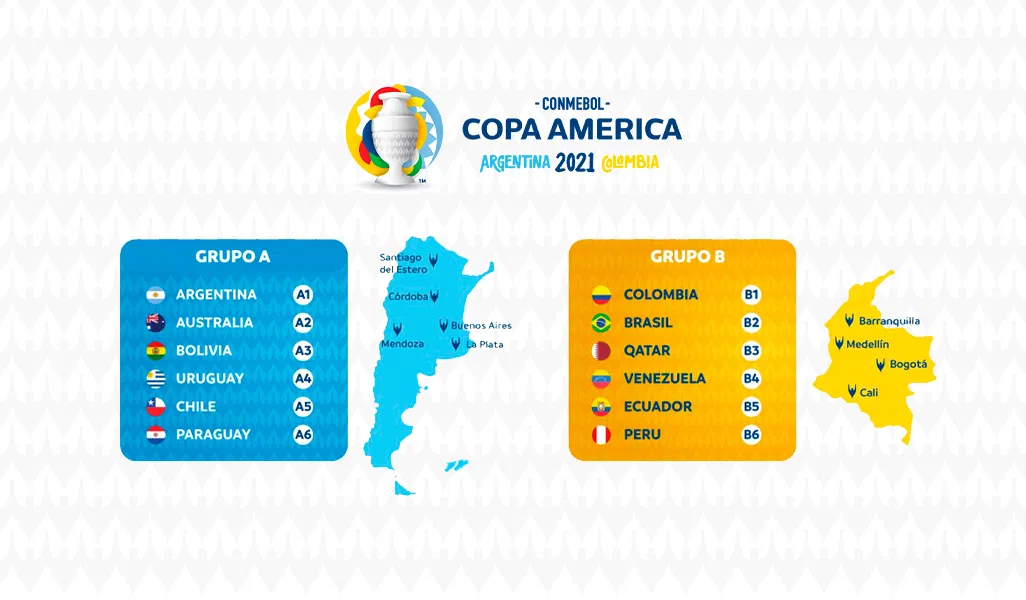 Argentina can make it past the group stage easily but teams like Brazil and Uruguay might present a challenge in the knockout stages of the league. Past champions, Chile might also haunt Argentina and Messi would like to get past them and lift the trophy for his country.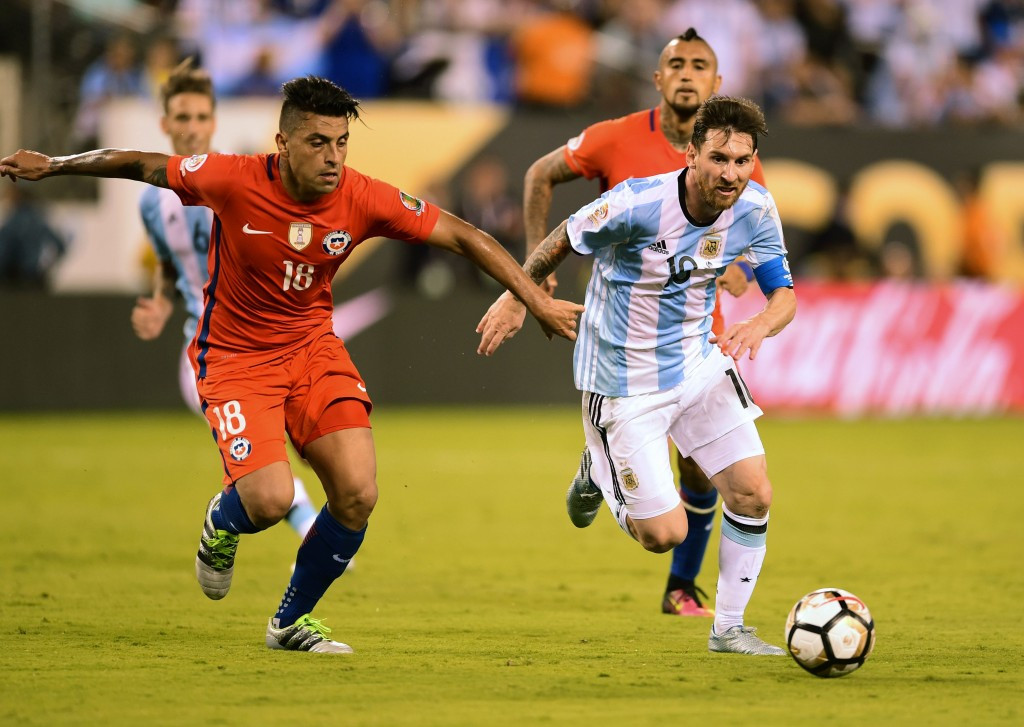 His time has come, after a series of emboldening and dreadful experiences during his lifetime. No one will ever doubt the creativity that will live on in perpetuity, but for a person whose success motto was etched in concrete from the moment he was conceived until he saw his idol Maradona win the World Cup, he will want an international title to define his greatness. 
 The legend claims that the freshly revamped squad is worthy of hitting tremendous levels and while he has his sights set on the 2022 World Cup, he claims that securing the Copa America first would re-establish Argentina as one of the world's most respected squads.