The Copa America has forever been a stage for some of the brightest talents from South America to leave their mark. Players who are relatively unknown before the tournament can become household names with some good performances. The international stage is one of the best settings for any young player who dreams of playing for their nation.
La Vinotinto inició con pundonor ante Brasil la CONMEBOL Copa América 2021.

🔗 https://t.co/pZqvqZH5JK pic.twitter.com/6HBPqE0kwx

— FVF (@FVF_Oficial) June 14, 2021
Though this year's Copa America has been embroiled in all sorts of mess and logistical nightmares, the quality of the players cannot be disputed. FootTheBall is here to talk about those shining lights who can prove they can battle it out with the established stars and are certain superstars in the making themselves. One such player who can have his breakout in this manner is Cristian Casseres Junior, playing for Venezuela.
WHO IS CRISTIAN CASSERES JR?
Casseres Jr. is a central midfielder by trade for the New York Red Bulls and the Venezuelan national team. Only 21-years-old, he came through the youth ranks of Atletico Venezuela where he played as a striker initially. He left soon after and joined Deportivo La Guaira and was converted into a midfielder due to his eye for passing and build-up play.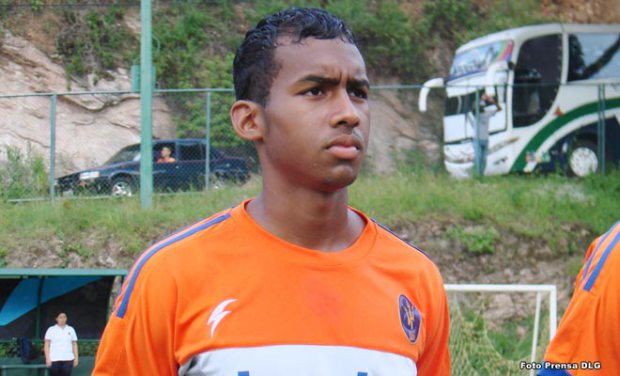 His professional debut came at the age of 16 against his old club in the top flight. Casseres Jr. soon became a regular member of the first team due to his exploits in the centre of the park and the signs of stardom were firmly there. In 2018, he left his native land for the United States when the Red Bulls came calling. Initially, he was loaned out to their affiliate club before making his MLS debut in August.
#RojoxSiempre 🐂🔥 pic.twitter.com/VDJ4EQ9A3a

— Cristian Casseres Jr. (@Casseres23) April 12, 2021
He was quick to establish himself as a starter, scoring three goals while assisting three more. In just his second season with the club, he came up with a passing accuracy of 73% and 29 interceptions in 2019. That paved the way for him to earn the club's Defensive Player of the Year award and he has only built on that reputation further. This season, he has already scored three goals (more than the entire last year) from just seven games and has already racked up 12 interceptions. He is well on his way to having another career year and the Copa America will only serve as further reminder of his immense potential.
Thank you to my team for this recognition!! I have grown a lot in this second year with the team, thank you also to all the fans that supported us during the season. Next year it's going to be a better one… 🐂🔥⚽️ @NewYorkRedBulls @TCsportsmngmt pic.twitter.com/jFUbszGf3Q

— Cristian Casseres Jr. (@Casseres23) November 12, 2019
Internationally, Casseres Jr. made his senior team debut in October of last year after coming through the ranks of the U17 team with whom he played the 2017 Football Championship and the U20 World Cup. He has garnered seven appearances for Venezuela so far and played their first match of Copa America against Brazil on Sunday.
PLAYER ANALYSIS
Casseres Jr. is mostly deployed in the centre midfield, but can also push on or fall back effectively depending upon the situation of the game. He is extremely quick and agile, using his rather short frame (5'9") to great effect. What has been really remarkable for him however, is how quickly he has improved in just a couple of years.
In 2020, he bettered his numbers of passing accuracy, shots on target and successful dribbles from 73%, 35%, and 38% to 77%, 55%, and 57% respectively. Cassseres Jr. ranks in the high 85 percentile of players in that last category, but he truly shines when doing the defensive work in matches. Amongst similar players in the MLS, he averages 3.97 tackles P90 and 2.74 blocks P90- both of which are among the top tiers of elite play. He is also adept in applying pressure, interceptions, and aerials which have developed into crucial aspects of his overall game.
So far in the season, out of 810 players Casseres leads the League in tackles 💪🏾👊🏾 @Casseres23 #MLS pic.twitter.com/Tba7YKtD7b

— T&C Sports Mngmt (@TCsportsmngmt) May 18, 2021
He is quietly developing into a world-class disruptor-in-chief for his team and it will not be long before the big clubs in Europe clamour after him. Speaking of his offensive game, as mentioned above, Casseres Jr. has been in fine form this season. He also showed his ability from set pieces in his side's last match before the World Cup qualifiers, striking a sweet free kick into the top corner from 20 yards out.
You simply cannot hit it any better than this. Take a bow, @ccasseres23! pic.twitter.com/NRJr4bsSTO

— New York Red Bulls (@NewYorkRedBulls) May 29, 2021
If he can keep banging in goals at a good pace, and given his affinity to harass opponents whenever they have the ball- Casseres Jr. has all the makings of a young N'Golo Kante who can score too. For Venezuela, he has played both in the middle of the park as well as the left side of a four-man midfield, which is an indication of his versatility that will be of great use if they are to make the knockouts.
Against Brazil, he won the most duels (9) and completed 4/5 dribbles with a passing accuracy of 77%, including creating two chances over 84 minutes. Thus, we can see just how important Casseres Jr. is to his national team and will be a player heavily relied upon to provide that dominating presence against further opponents.
BOOMING FACTOR
Casseres Jr. will definitely be the most important defensive presence in the midfield of his teams. The way he can intercept and time his tackles to perfection will be a key facet of his play in years to come. Additionally, he is also a fantastic reader of the game in knowing when to put the blocks in and moving quickly with the ball when an opposition attack does break down. His dribbling numbers suggest he does like to take on his opponents, and is often successful in beating them outright.
🇻🇪 𝒞𝓇𝒾𝓈𝓉𝒾𝒶𝓃 𝒞𝒶𝓈𝓈ℯ𝓇ℯ𝓈 ℐ𝓇. 🇻🇪#22U22 | #RBNY pic.twitter.com/3qy0sC8swO

— New York Red Bulls (@NewYorkRedBulls) October 21, 2020
Furthermore, Casseres Jr. is not bad at having a pop at goal which is always an appreciative quality. His growing prowess from set pieces will be called upon, especially considering Venezuela's lack of proven star names. All of which combines to give a feel that if he can deliver consistently over the course of the Copa America, it will not be long before his market value goes through the roof.
PREDICTION FOR COPA AMERICA
Casseres Jr. was set to be a starter in any case for his national side, even before their horrendous luck with COVID-19. Venezuela had to call in 14 additional players on the eve of their opening match which they went on to lost 3-0. Nevertheless, the 21-year-old was one of the better performers on the night and is sure to get more game time as the tournament progresses.
Felicidad 🇻🇪 pic.twitter.com/oZWpL7YLWH

— Cristian Casseres Jr. (@Casseres23) November 12, 2020
What can be a matter of debate is whether playing him on the left rather than down the middle is really the best use of his burgeoning qualities. His importance to the side however is not a matter of question for they need all the talent they can get at this point. Though he is one of the newer entrants, Casseres Jr. will be a regular starter for many, many years starting with his debut major international tournament this year. 
IDEAL LANDING SPOT
Casseres Jr. signed a multi-year extension to his original contract in 2020 and it does seem like he will be staying in the United States at least for the foreseeable future. However, in the business of football, fortunes change fast so it will be no surprise if he is indeed signed by some European club soon.
Arsenal can be a potential destination with the Gunners looking for a solid partner for Thomas Partey after the imminent departure of Granit Xhaka and end of loan for Dani Ceballos. Even German clubs will be a strong area of interest, like Hoffenheim or Hertha Berlin where he can continue his development before an even bigger transfer which is pretty much a certainty.