South America has forever been a talent factory of upcoming footballers. These masters of trickery have enabled their national teams to be held in such high regard across the world. The continental competition, Copa America, has featured many of these talents which have made careers out of good showing or poor showing in the grand old tournament.
But often, we have countries winning the tournament and having  a player in their squad whom you might be surprised to know that they were part of that victorious campaign. Before the 2021 edition kicks off in June, FootTheBall looks at FIVE players who have celebrated winning the trophy over the years.
5. DUDU CEARENSE- COPA AMERICA 2004
Having impressed for CSKA Moscow and then Olympiacos during the late-2000s, the journeyman midfielder Cearense has also played in Japan, France and Israel. In Israel he was voted the biggest flop in Maccabi Netanya's history as he made only two appearances due to being in poor shape. In 2015, he returned to Brazil where he ended his career at Botafogo.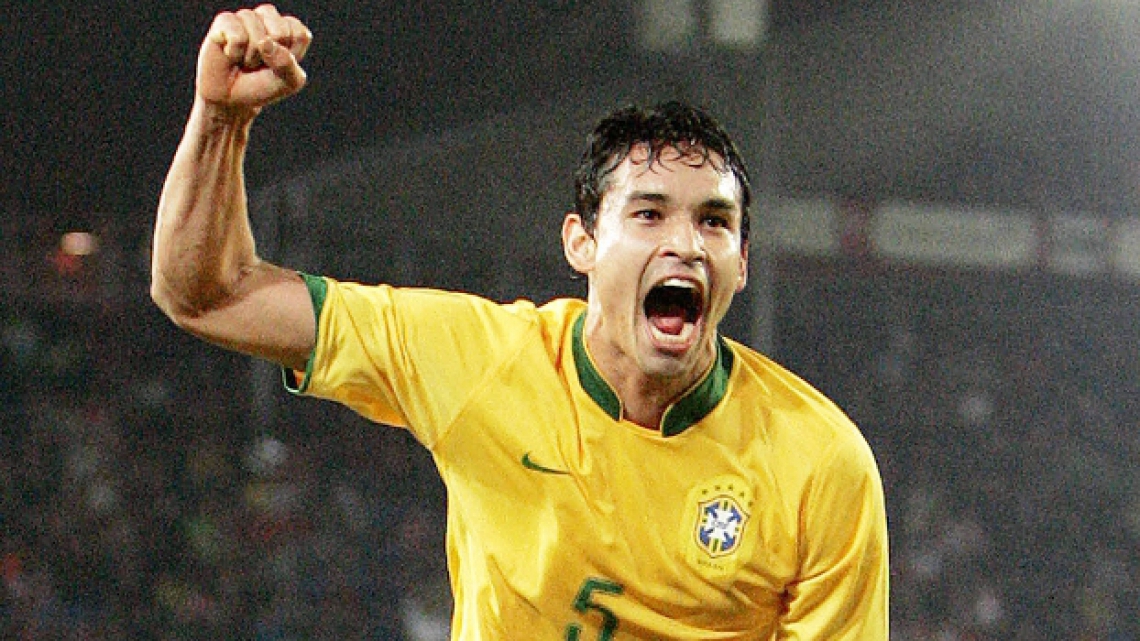 Dudu was a member of the Brazil squad that lifted the cup in 2004, where he played in all three of the group matches but did not make any further appearances in the competition. He only featured seven more times over the next three years as Brazil moved onto new and better players for their national team.
4. ANGELO HENRIQUEZ- COPA AMERICA 2015
The Chilean striker was once on the books of Manchester United, though he did not make any appearances having spent the entire spell on loan in Spain and Croatia. He eventually moved to his native country at the end of 2017, where he continues to remain today. Still aged 27, Henriquez has been at best a middling player at all of the clubs he has been to.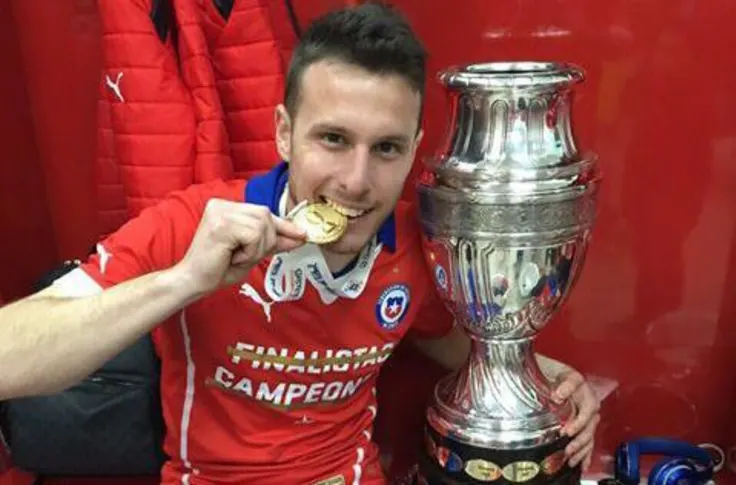 Henriquez provided two assists in Chile's final group game against Bolivia in the 2015 tournament, along with making a substitute appearance in the final as well. His only further caps came in 2018 which were to be his last as he ended his international career with 11 caps.
3. ABEL HERNANDEZ- COPA AMERICA 2011

The former Palermo and Hull City striker is still only 30-years-old but has changed clubs three times in the past three seasons which have all yielded goal returns in single digits. Currently on the books of Fluminese, the Uruguayan has not played internationally since 2016. With the constant presence of Edinson Cavani, Luis Suarez, and Maxi Gomez in the national squads, it is hard to see how Hernandez can get back into the reckoning.
Uruguay striker Abel Hernandez becomes @HullCity's new record signing: http://t.co/LInpM16siu #DeadlineDay pic.twitter.com/TXMHSGpMq4

— Premier League (@premierleague) September 2, 2014
Hernandez only made two appearances for Uruguay in the tournament, one of which was the semi-final against Peru in the 2011 edition as his team won the tournament by defeating Paraguay in the final. He has since played sporadically over the years with his highest appearances in a year coming in 2014 and 2015 with seven appearances each time.
2. MIIKO ALBORNOZ- COPA 2015

The Swedish-born former  Hannover 96 defender, made more than 100 appearances for the club over six years after joining from Malmo FF. It was at Malmo in 2013 where he was found guilty of statutory rape and given a suspended prison sentence, leading to his timeout from the club for more than three months. In 2021, he joined Colo Colo where he has made only a solitary appearance till date.
Suecia: #LosTrotamundos
Miiko Albornoz – Chile #CHI pic.twitter.com/x5pjLlMhOo

— Jaime F. Macias (@Jaimefmacias) July 11, 2014
Albornoz made two appearances during Chile's 2015 triumph, including in the semi-final against Peru. After that, his international career stalled as he only picked up a further six caps for the next five years, including two years where he failed to make any appearances for La Roja.
1. AFONSO ALVES- COPA AMERICA 2007
The 2006/07 Eredivise Golden Boot winner, Alves' big money move to Middlesborough did not yield the required result for both club and player. Though he became the first Brazilian to score a hat-trick in the Premier League, he finished the season with only six goals, and four in the next year. He left for Qatar soon after where he found varying success before eventually becoming a free agent in 2013 and retirement in 2015.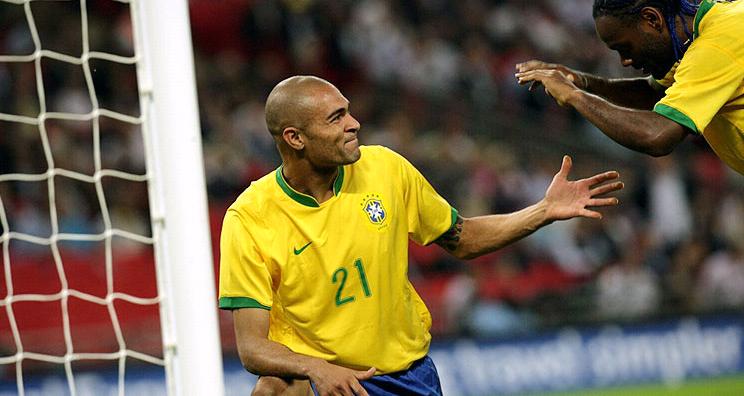 All of Alves' eight international caps came in 2007, playing in three matches during the 2007 tournament including the semi-final as the Selecao once again defeated Argentina in the final to win the competition.