URUGUAY VS CHILE
Uruguay are about to go head to head against Chile in their Copa America 2021 Group B fixture on 22nd June. Uruguay has had a shaky start to their campaign as they lost 1-0 to their arch-rivals but they would surely be looking to beat the Chilean side who also would not be too happy about their 1-0 win against Bolivia.
In the first half, the majority of the game was played in Uruguay's half. Argentina kept knocking on the door and they got their reward with an early goal. Uruguay's defence seemed too slow for the pacy Argentine attackers. Also, their backline was often looking puzzled while pressing the ball and made many crucial mistakes.
⏳ 75´ de juego en Brasilia.

Argentina 1-0 Uruguay#CopaAmérica pic.twitter.com/Y50UsnyvsG

— Selección Uruguaya (@Uruguay) June 19, 2021
Although Uruguay started playing a bit more aggressive in the second half, they only managed to create 4 goal scoring chances out of which none of them were on target. Uruguay tend to switch the play between the flanks and then play the ball in the box for either Cavani or Suarez to poach. It didn't work for them against Argentina but it might do the trick against Chile.
Chile drew against Argentina on the opening day and won their 2nd game against Bolivia in Copa America so far. Defensively, Chile are looking stronger than Uruguay. Their backline doesn't succumb to pressure and seems tactically sound. The only problem with their defence is the number of fouls they concede at dangerous dead-ball positions. They need to time their tackles better or else they will concede goals through freekicks like they did against Argentina. Against Argentina, Chile played a bit safe and hence weren't attacking in numbers but doing well while countering. They tend to play quick short passes and take shots from far out.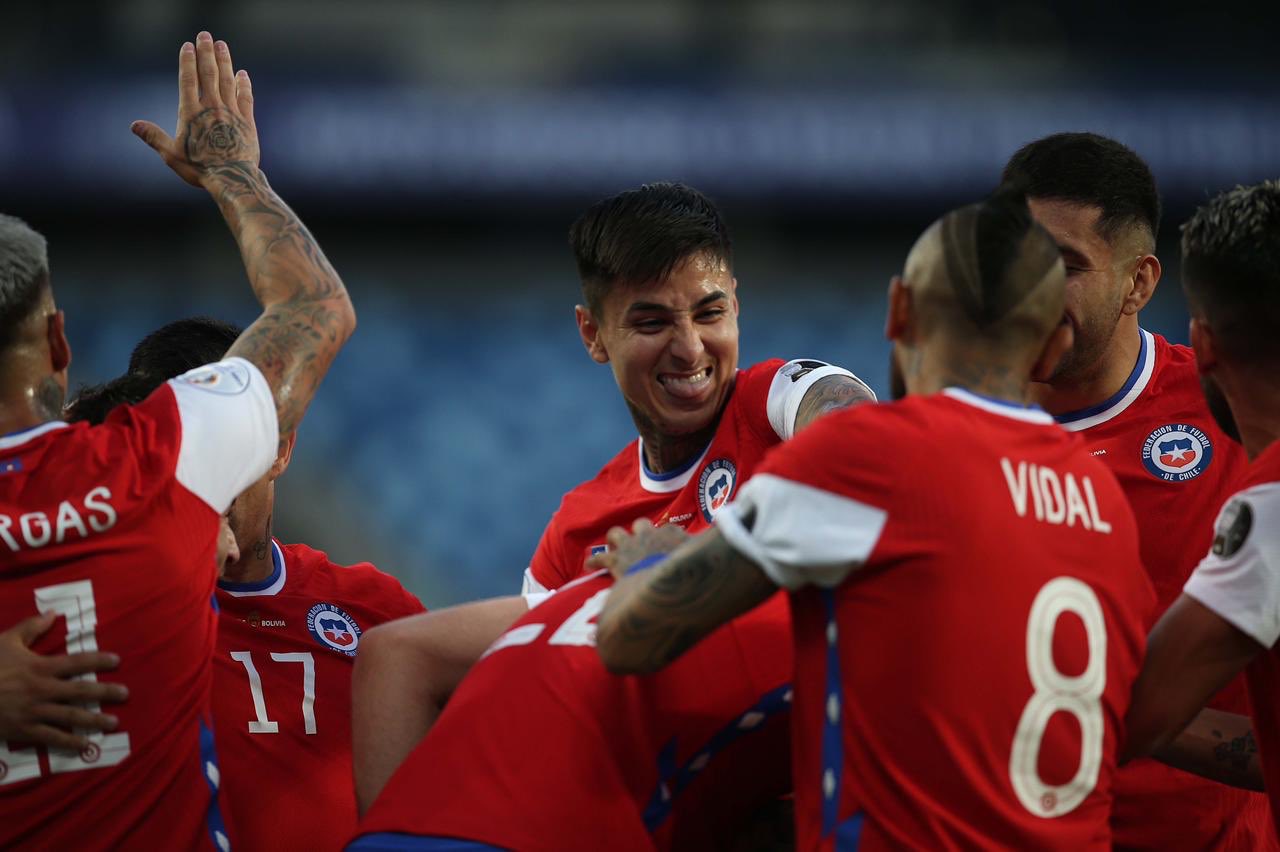 Against Bolivia, their forward play was a bit different as they were dominating the ball against Bolivia. They played long balls for forwards to chase and were seen cutting back and passing the ball in front of the goal. We feel they won't be able to have that much freedom against opponents like Uruguay so it would be interesting to see what approach Lasarte would choose.
TEAM NEWS
No players are injured or out due to suspension for Uruguay ahead of their 2nd game. They have been playing with a 4-4-2 formation for a long time and we don't see any reason why Tabarez will switch things up in their formation.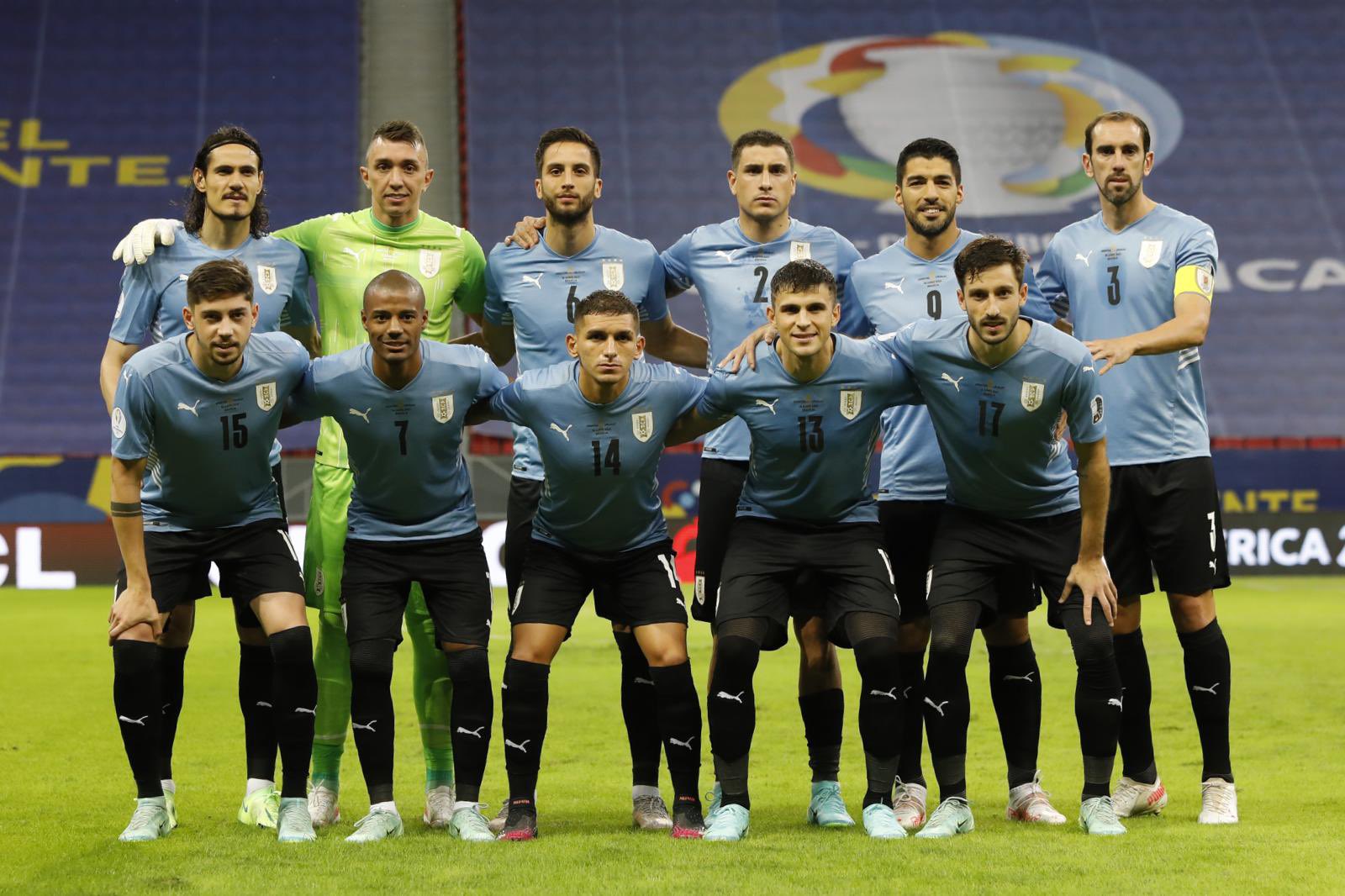 Uruguay Probable Starting Lineup (4-4-2): Muslera; Vina, Godin, Gimenez, Caeceres; Torreira, Valverde, Bentacur, La Cruz; Suarez, Cavani.
Alexis Sanchez is down with a calf injury so he has been excluded from the squad for the group stages. The rest of the squad is available for their game against Uruguay.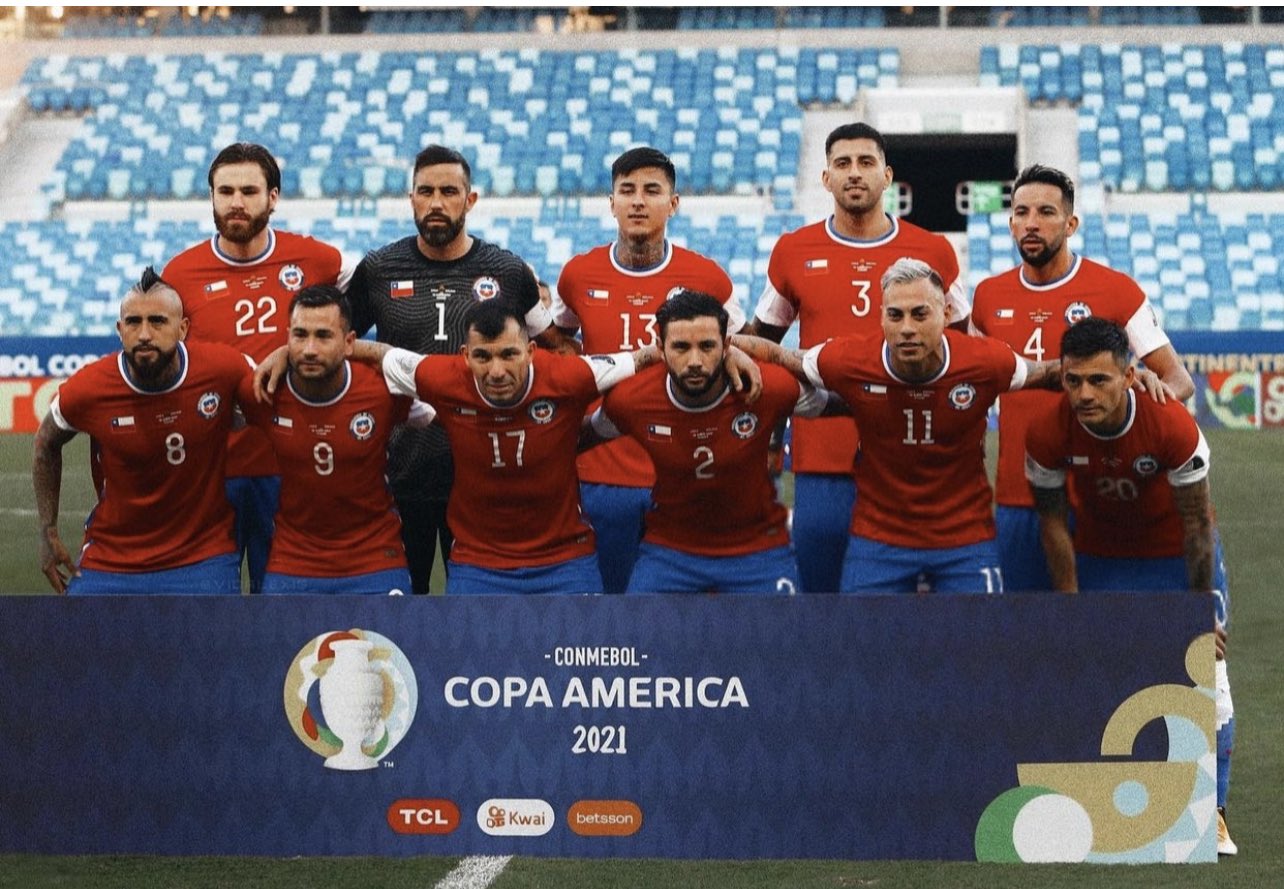 Chile Probable Starting Lineup (4-3-3): Bravo; Maripan, Medel, Isla, Mena; Vidal, Pulgar, Aranguiz; Palacios, Vargas, Brereton.
GAME CHANGERS
LUIS SUAREZ
Luis Suarez didn't have a good game against Argentina, but that doesn't change the fact that he is in fantastic form. Argentina maybe found a way to stop him from being a threat but at times we saw him get back in his groove in the game.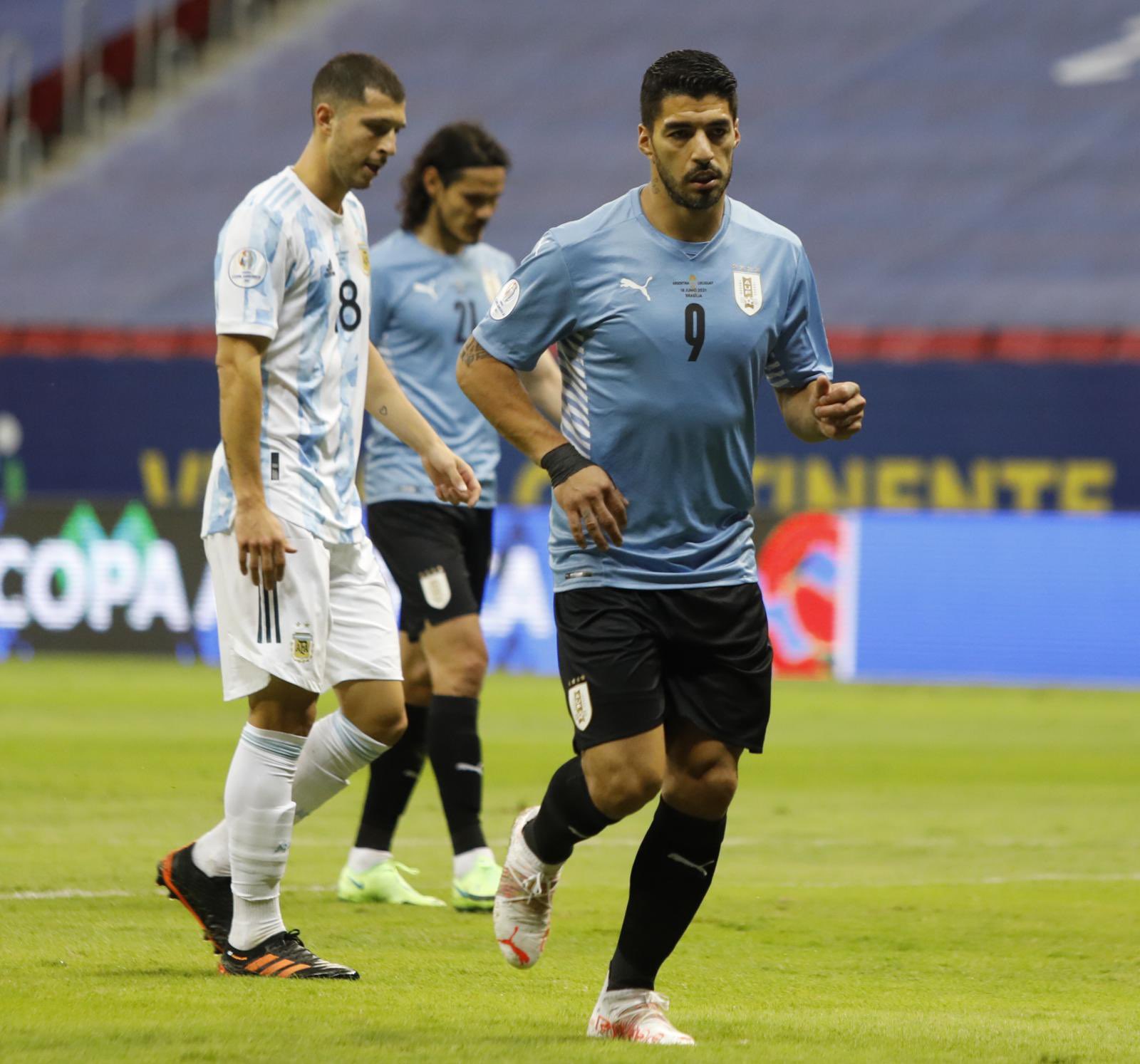 Suarez had an amazing season with Atletico Madrid and can explode again at any point of time in the tournament. If Suarez is given the space he needs by Chile, he can easily win the game for Uruguay and maybe get them all the way through in Copa America 2021.
ARTURO VIDAL
Arturo Vidal plays as a box-to-box midfielder for Chile and controls their attacking play. He has been part of his national squad for many years and hence he is the perfect player to play in that position. He plays long balls upfield on both the flanks and also dribbles and commences the linkup play in the third quarter.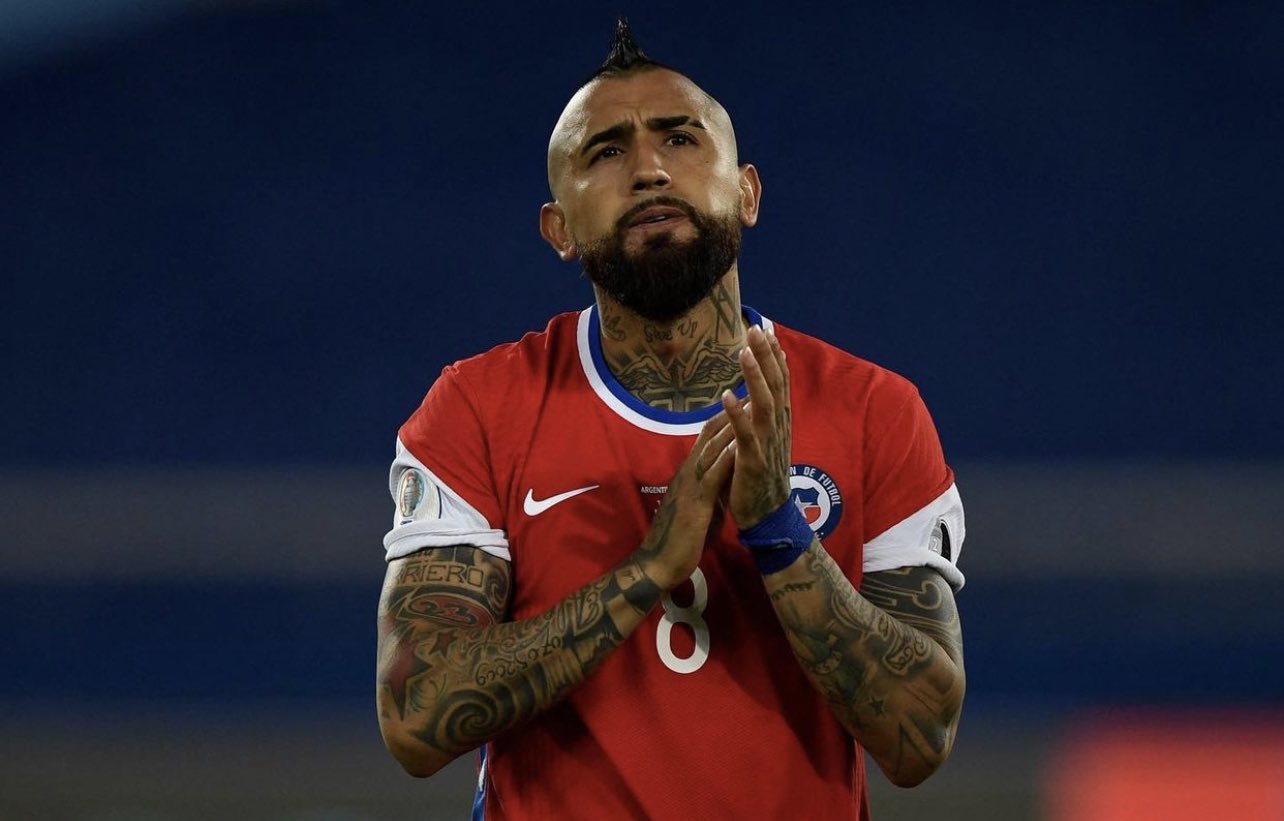 The mdifield battle will be key and his defensive contribution and leading Chile's defensive press will be very important. He is a true veteran and has the capability to lead Chile really far in this competition.
PREDICTION
Both the teams are equally matched on paper but form wise maybe Chile has beaten Uruguay. The Sky Blues have a lot of defensive problems in their camp which is going to hurt them against counter-attacking opponents like La Roja. Both Uruguay and Chile are potential Copa America 2021 champions so we know we are in for an interesting 90. Uruguay would want to win to assert some dominance in the group but Chile are a formidable opponent. FootTheBall predicts a 2-1 Chile win.