VENEZUELA VS ECUADOR
The two underdogs from group A, Venezuela and Ecuador are set to face off in their Copa America 2021 group stage fixtures on the 21st of June. Both teams have had a rough start to their tournament and would surely be looking forward to beating one of the weaker sides in their group.
The state of the Venezuelan side is a clear sign as to why Copa America 2021 was a bad idea. 12 members including both player and coaching staff tested positive for Covid before their first game against Brazil. They didn't have their complete quad and hence got battered in a 3-0 loss. Although it looks they did manage to pull themselves back together as they managed to get away with a goalless draw against Colombia.
The whole game was played in Venezuela's half as Colombia had 65% of the ball. They had 8 shots on target and they just had to score. It was a huge surprise that Venezuela got away with a point as Colombia was clearly playing a lot better than their counterparts. Venezuela just kept defending, hoping that lady luck was with them and turns out she really was.
There was very little attacking play on display from Venezuela in both of their matches, but they should be playing slightly more aggressive against Ecuador. Due to their sudden covid crisis, all their important players have been replaced by inexperienced youngsters who just aren't confident enough to play at such a stage.
Ecuador played a lot better than Venezuela did against Colombia but still lost the game by 1 goal. The game was probably the dirtiest game of football in a while. Colombia committed 19 fouls and Ecuador committed 16.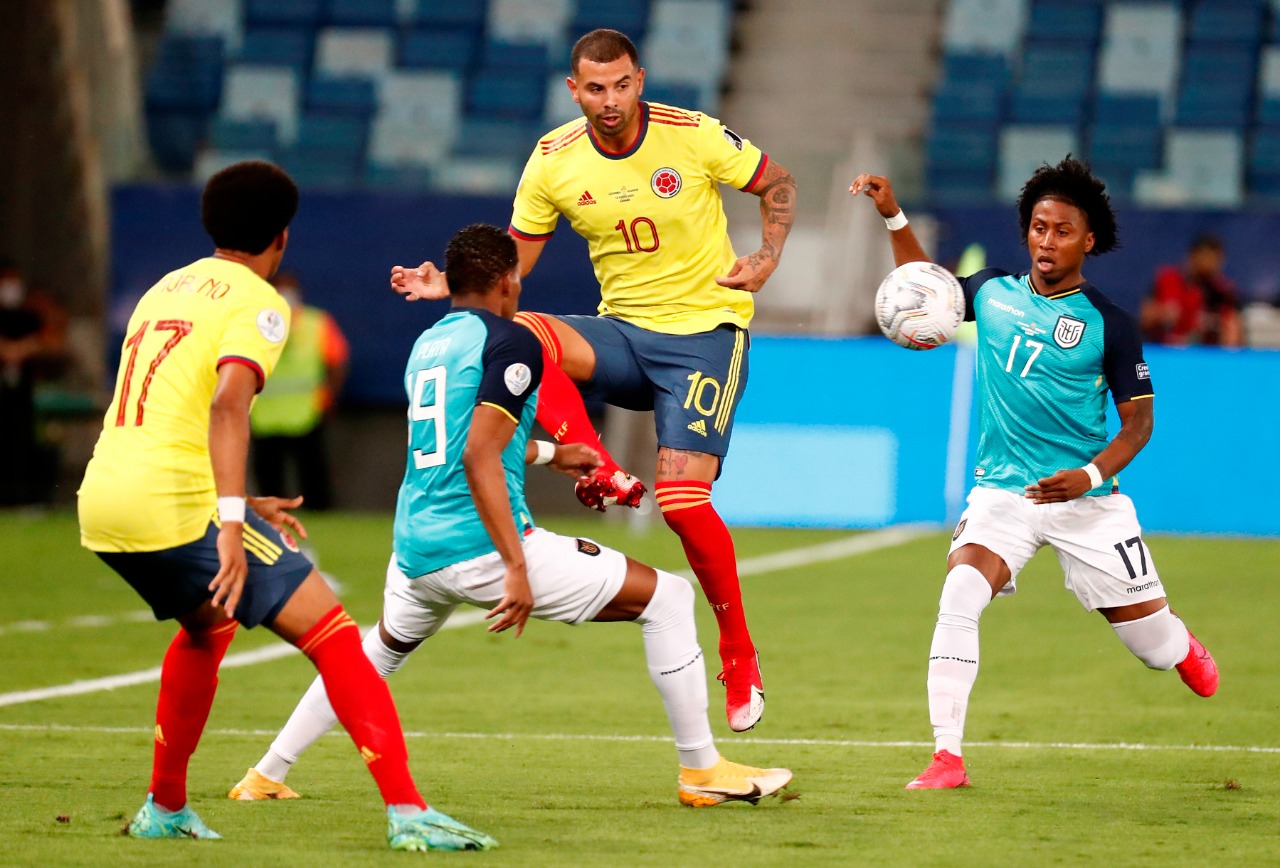 Although Ecuador lost, they were solid for most of the game against strong opponents like Colombia. They were dominating the possession and also had more shots on goal than Colombia, conceding only through a well-worked set-piece. They even have had a long rest of 6 days before either game against Venezuela in their 2nd fixture of Copa America 2021.
TEAM NEWS
Venezuela is missing 7 players to Covid 19 including a few of their best players like Soltedo, Otero and their main goal scorer Josef Martinez. The squad is filled with youngsters playing at an international stage like this for the first time.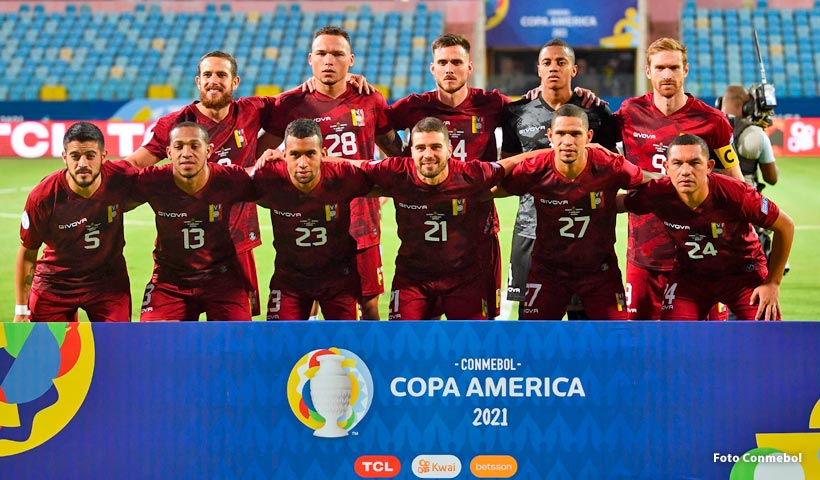 Venezuela probable starting lineup (5-4-1): Farinez; Gonzalez, La Mantia, A.Martinez, Mago, Cumana; J.Martinez, Moreno, Herrera, Casseres Jr; Aristeguieta.
Gonzalo Plata, Ecuador's first-choice left winger got injured in their game against Colombia. Although they fought a hard battle in their first game and a lot of players were fatigued, their six days break would surely be enough for their top players to recover for their game against Venezuela.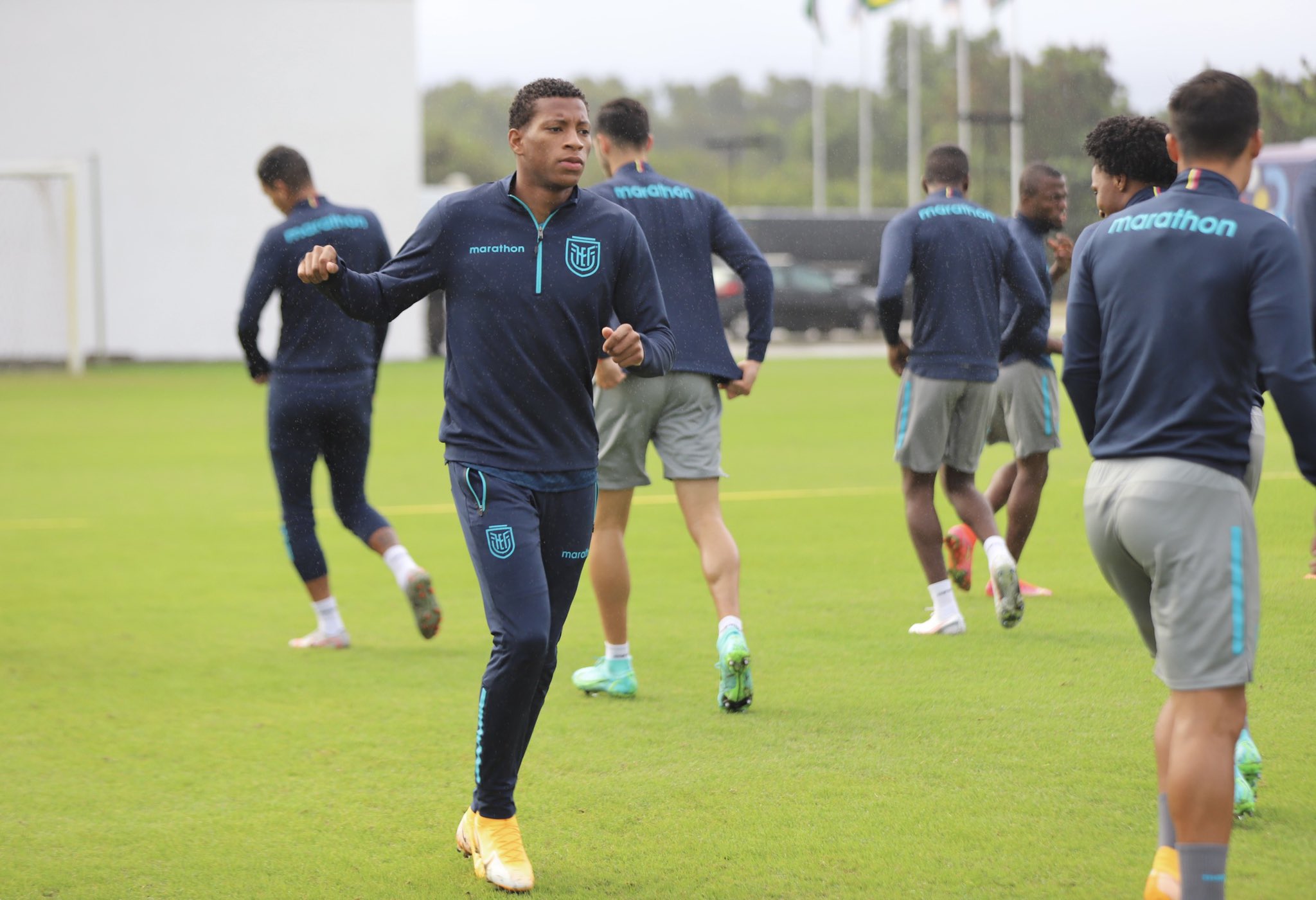 Ecuador probable starting lineup (4-4-2): Ortiz; Preciado, Arboleda, Hincapie, Estupinan; Franco, Mendez, Gruezo, Caicedo; Estrada, Valencia.
GAME CHANGERS
WUILKER FARINEZ
Farinez has only played five games for Venezuela and nobody expected the youngster to do well between the sticks in his first Copa America game. He proved those thoughts to be very misguided as he saved his nation from an embarrassing defeat against Colombia. He was on top of his game and stopped 8 lethal shots throughout the 90. The Colombian forward kept shooting the balls and Farinez kept saving them.
Venezuela goalkeeper Wuilker Farinez had himself a game… keeping Colombia at bay 💪❌

Sit back and enjoy!#COLxVEN #CopaAmerica

— Sacha Pisani (@Sachk0) June 17, 2021
No matter where they placed the ball, the 23 year old debutant had decided he wasn't letting anything through that game. If this kid plays in similar fashion against Ecuador, there's no way they would score in the 90.
MICHAEL ESTRADA
Ecuador played really well in the second half of their game against Colombia and created many chances for the forwards. Estrada couldn't capitalise on those opportunities but we believe he will get his shooting boots back on against Venezuela.
⏰ 45' ¡El árbitro adiciona 4 minutos más al primer tiempo!
⚽️ #ECU 0 🆚 1 #COL
🏆 CONMEBOL #CopaAmérica
🗓 Fecha #1 – Grupo B
🏟 Estadio Arena Pantanal – Cuiabá#VamosEcuador 🇪🇨 pic.twitter.com/8zSsfteSv9

— La Tri (@LaTri) June 14, 2021
He has been predicted by many pundits to be one of the best players in the tournament and will make a huge difference in Ecuador's frontline.
PREDICTION
Venezuela got lucky against Colombia but they are bound to lose their luck at some point. If it wasn't for their man between the sticks, they would have lost embarrassingly against Colombia. They haven't shown their aggressive side in the tournament and they can't just sit back in their box throughout the tournament. Ecuador is looking a lot more confident outfit than Venezuela and if they want to progress any further in Copa America 2021, Venezuela is the only team they can surely defeat in the group. FootTheBall predicts a 2-0 Ecuador win.