Matched betting involves placing two wagers to cover all the possible outcomes of an event. It is a form of low-risk gambling, typically on sporting events. However, there has been confusion surrounding matched betting as many people don't understand how it works, and some are afraid as they have been informed that it is some kind of scam.
In this article, we will talk about matched betting, how it works, and why football is the best choice for matched betting.
To get started and learn more about matched betting in football, you can visit TheTrader.
What Is Matched Betting?
Matched betting (back bet matching, lay bet matching, or double bet matching) entails strategically placing bets on an event and utilizing free offers to make a profit. 
How Does Matched Betting Work?
Firstly, there are things you must consider before getting into matched betting. One of the most important is the incentives offered by the bookmakers. Because the first thing you will work towards is how you will get these bonuses, and that is why matched betting is sometimes referred to as a free bet. 
You must have one or multiple accounts with bookmakers. Then, you should place a qualifying wager with the bookmaker to get your free bets. Once you have your free bets, you will use matched betting to place your bets, but this time, because you are using free bets, your money is not in danger as you would utilize the free bets to wager on a particular game. People who don't understand sports betting mostly use the "oddsmatcher" to pick the event to bet on and a "lay calculator" to know the exact amount to bet on the exchange so they don't lose their money.
Back And Laying A Bet
 Understanding the "back" and "lay" terms is crucial in matched betting. A "back" bet, also called "backing," is betting that something will happen, for example, that a particular team will win a specific competition. This is the commonest type of betting.
A "lay" bet, as opposed to a "back" bet, can also be called "laying" a wager. With the development of betting exchange, this type of bet has become popular. Typically, you would wager that a specific team would lose a game. However, you can still make money from the wager even if the match ends in a draw.
The Best Sport For Matched Betting
Sports are great for matched betting, but which is the best sport?
Football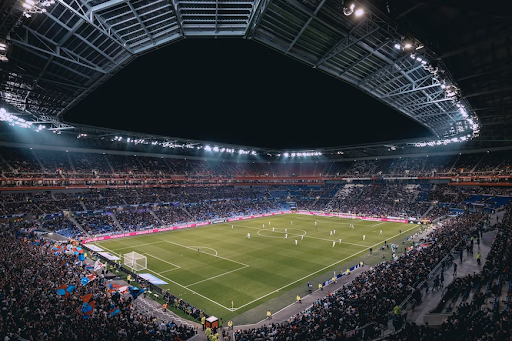 Your greatest option when choosing a sport for matched betting is football. Football games can be used to place wagers at two different bookies and back and lay wagers at a bookmaker and a betting exchange. Football is the most widely watched sport in the UK, and bettors adore it. Betting where the other players are betting is a crucial component of matched betting. 
Football makes it incredibly simple to achieve this. Football markets have fantastic liquidity; placing a wager on a well-liked football team will never be a problem. Beginners in matched betting should place their bets on football markets as the odds are more steady, which makes placing bets far easier.
Why Is Football The Best Choice For Matched Betting?
Higher Odds
Football odds are generally better than those for other sports. So it makes sense that bookmakers would provide higher odds on a sport that draws the most interest.
Always Available
Unlike other sports, football seems to have games virtually every day of the week. As a result, there is hardly a day when there aren't at least 90 football games for wagering.
Simple To Play
Football is perhaps one of the sports that are easier to comprehend. You don't need to be a football expert. You just need to be familiar with the game and have greater knowledge of who and what to wager on.
Conclusion
With matched betting, a bookmaker will always make money from free-bet promotions. Matched betting is risk-free and very much legal. More info about the team who prepared the article https://thetrader.bet/about-us/.