OOPS! Footballer Thanks Wife And Girlfriend In An Hilarious Slip-Up During Post-Match Interview
Free State Stars striker, Mohammed Anas made a hilarious blunder while delivering the best man of the match speech ever. During his post-match interview he thanked his wife and girlfriend on Live TV.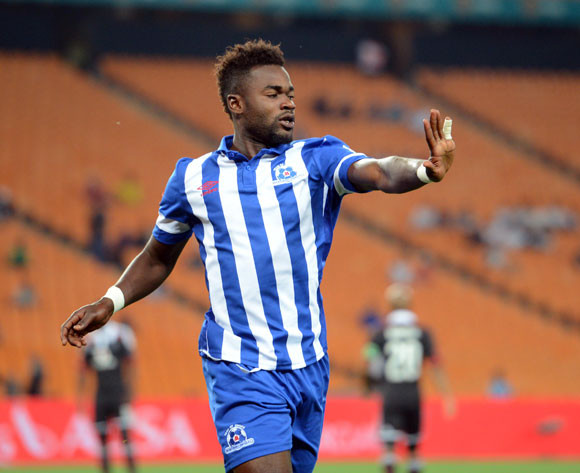 He scored two goals in the 2-2 draw against Ajax Cape Town and earnd the Man of the Match waward. Anas started his speech by thanking God for his amazing performance.
The Striker was so excited that he mistakenly thanked his wife and girlfriend on LIVE TV.
VIDEO: Mohammed Anas just gave the greatest MoTM speech of all time, thanking both wife and girlfriend. (Via @clydegoal) pic.twitter.com/gXJ4ZwOtdg

— Gary Al-Smith (@garyalsmith) March 17, 2017
He said, 'Thank you for this, I appreciate my fans. My wife and my girlfriend…I mean my wife, sorry.'
He realized his mistake, and swiftly explained that he meant his girlfriend who is now  his wife.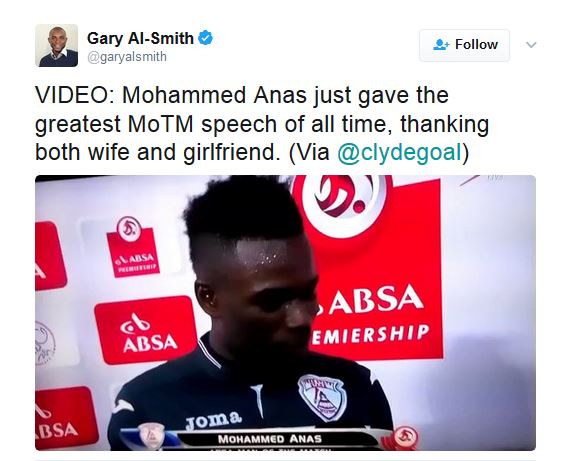 Ghanaian star was so embarrassed, that he couldn't build a sentence to finish his interview.
After this humorous blunder, Twitter went bonkers and the video went viral.