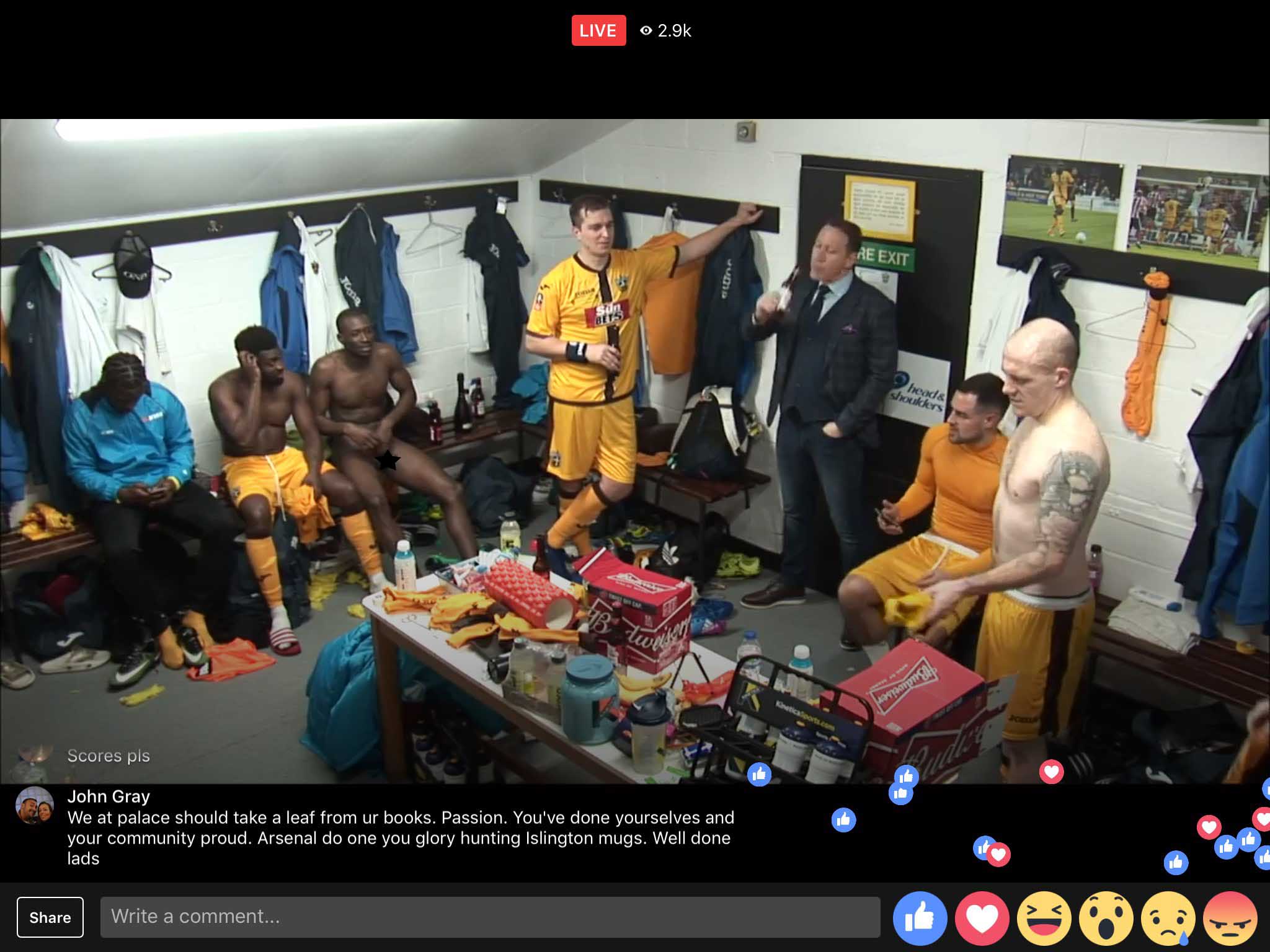 Sutton United Player Just Had His C**k Out Infront Of 3K People
A Sutton United player was accidentally snapped with his ding dong out in a post match picture.
Sutton were beaten 2-0 by Arsenal in the FA Cup quarter-finals.
The non-league side had their dream run ended by a struggling Gunners side.
However, the day was yet to get worse as John Gray was streaming a Facebook live feed after the match from the dressing room – as Ray Parlour was seen sipping beer.
The video was being viewed by almost 3,000 people live as the non-league star was sitting in all his glory.
Theo Walcott brought his century for the Gunners as he scored his hundredth goal for Arsenal, helping them to an easy win over their lower-tier rivals.
The game also saw a Sutton fan run on the pitch wearing a Sutton United mascot uniform.
The fan was dressed as a giraffe as he climbed the fence and ran the length of the pitch with bemused Arsenal stars watching.