It's been a while since Arsene Wenger had stepped down from the managerial position of Arsenal. The French legend decided to call time at the Emirates in 2018 and is now part of the FIFA board committee.
Arsene Wenger completed 22 years at Arsenal – an incredible journey of joy and frustration. During the summer of 1996, the Gunners sacked Bruce Rioch and appointed an unknown Frenchman, who went on to become the best that the club has witnessed to date.
The French tactical genius was appointed as Arsenal manager on 22nd September, 1996 but he officially assumed the role on 1st October 1996. To make the day more special for football aficionados, we bring to you some exciting facts that you should know about the legendary Gunners manager Arsene Wenger.
Arsene Wenger was an Arsenal legend and Odegaard is on the path to becoming one
Use code 'Brace' and grab the jersey of the Gunners' skipper
click here

INSPECTOR CLOUSEAU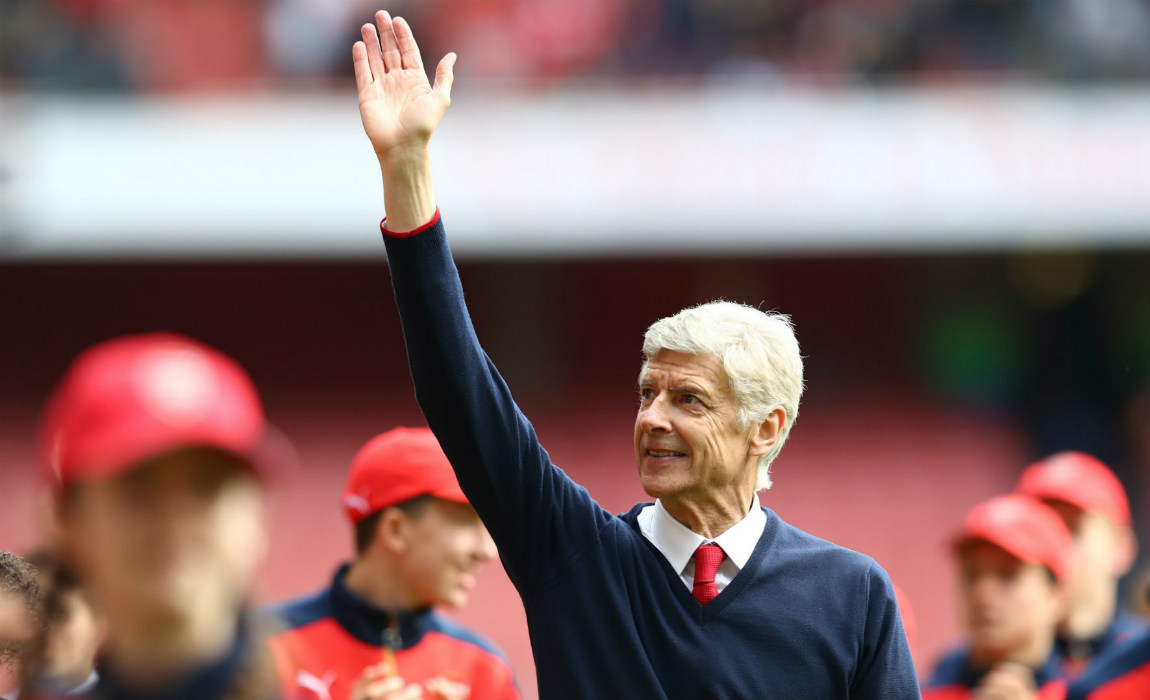 Wenger had many nicknames during his career. His football buddies in his teenage years called him 'Petit', which means small in French. Ironic though, as the Arsenal manager currently stands at six feet and three inches. Apparently his growth genes started acting up late after he turned 16! Sweet that but the French manager earned a lot of nicknames during his career. Rival Jose Mourinho called him 'Voyeur', Former Arsenal midfielder Ray Parlour called his boss Inspector Clouseau – a fictional character from the Pink Panther series, "Le Professeur" (French; "The Professor") is used by fans and the British media, and Robbie Savagecalls him the "grandfather" of the Premier League.
THE 5 YEAR RETIREMENT PROMISE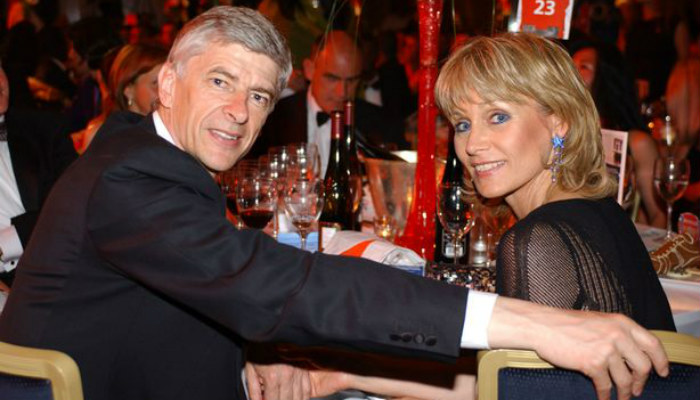 Wenger was married to former basketball player Annie Brosterhous, with whom he has one daughter, Léa. The Wengers had been in a long-term relationship since the mid-1990s, and married each other in 2010 before divorcing in 2015. Wenger had admitted that while joining Arsenal, he promised his wife that he would retire within five years. Annie was previously married to French basketball star George Brosterhous with whom she had two children prior to her long relationship with Wenger.
HUMBLE BEGINNING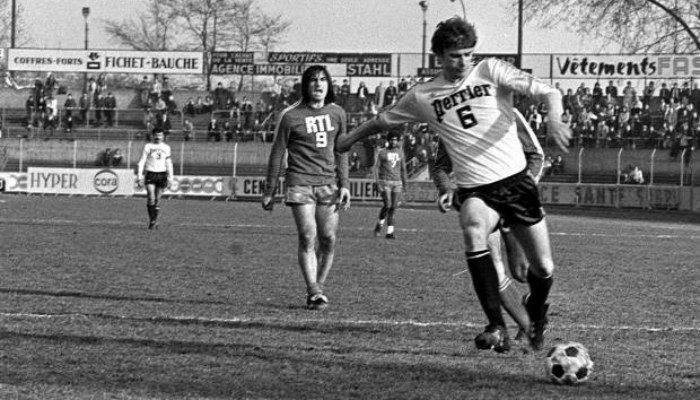 Born in Strasbourg and raised in Duttlenheim, Arsene Wenger joined a third division side Mutzig in 1969 after being introduced to football by his father, the manager of the local village team. The club was most famous for playing "best amateur football" in Alsace.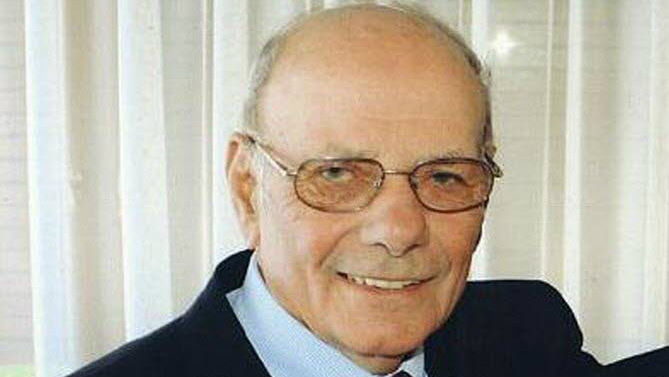 A sweeper-defender, he developed a special relationship with Max Hild, Mutzig's manager and joined Hild wherever he went to manage.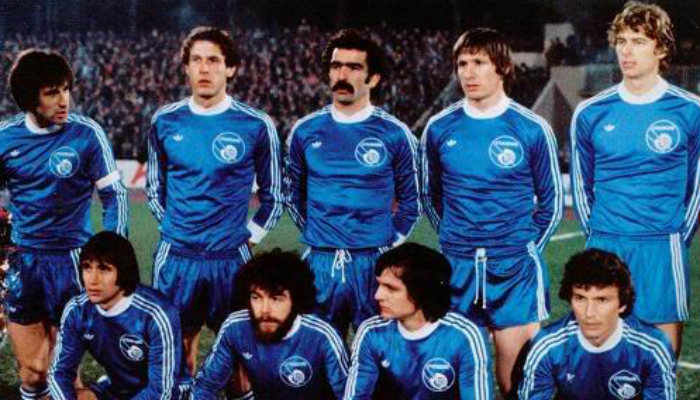 In his final three years as a footballer, Wenger played with RC Strasbourg who won the Ligue 1 title in 1978. He retired very soon after winning the league, at the age of 32.
THE PROFESSOR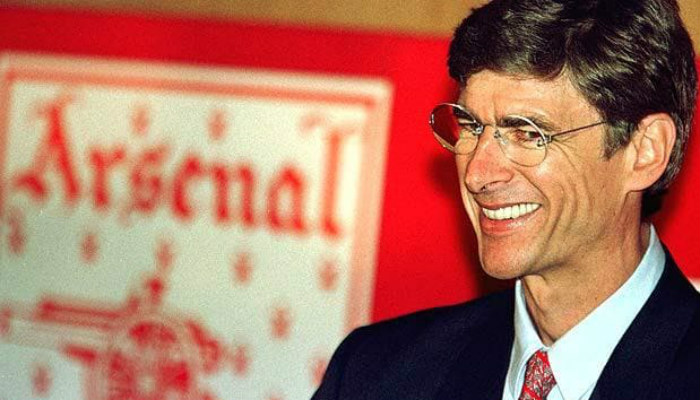 Arsene Wenger holds a degree in Economics from University of Strasbourgwhere he enrolled at the Faculté des sciences économiques et de gestion (Faculty of Economic and Management Sciences) in 1971. Nicknamed "Le Professeur", he got his coaching badge from the Centre de ressources, d'expertise et de performance sportives (CREPS) in Strasbourg.
33179 – THE ASTEROID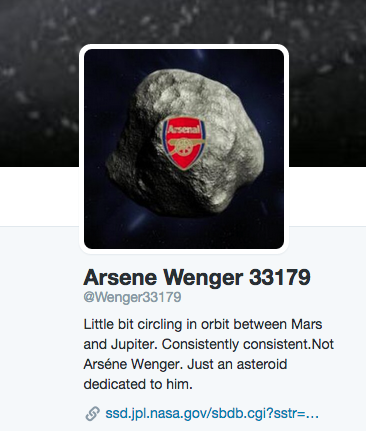 '33179 Arsènewenger' is an asteroid named after the Arsenal manager, the only asteroid named after a football manager. The asteroid was discovered on March 29, 1998 by Ian P. Griffin, who is a fan of Arsenal Football Club. His also received the Legion d'Honneur, the highest civilian honour in France and an honorary OBE for services to British football.
LANGUAGE, MY DEAR WATSON

Wenger, like his bitter rival Jose Mourinho, speaks six different languages – French, German, English, Spanish, Italian and a spattering of Japanese.
THE JOURNEY BEGINS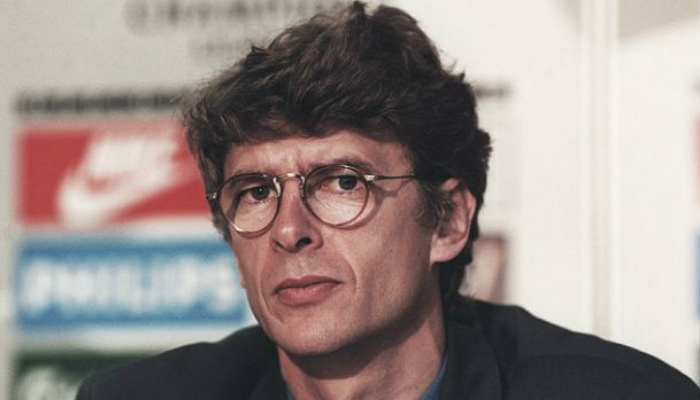 His first managerial assignment came at French Ligue 2 (then called Division 2) club AS Cannes where he joined as assistant manager in 1983. Next year, Aldo Platini (father of Michel Platini), recommended him as the manager of Nancy in Ligue 1.
Arsene declined the job of France national coach out of loyalty to Monaco, but was sacked the very next year in 1994. During his stint with Monaco from 1987 to 1994, he won Ligue 1 and the French Cup.
OF RICE, BOILED VEGGIES & FISH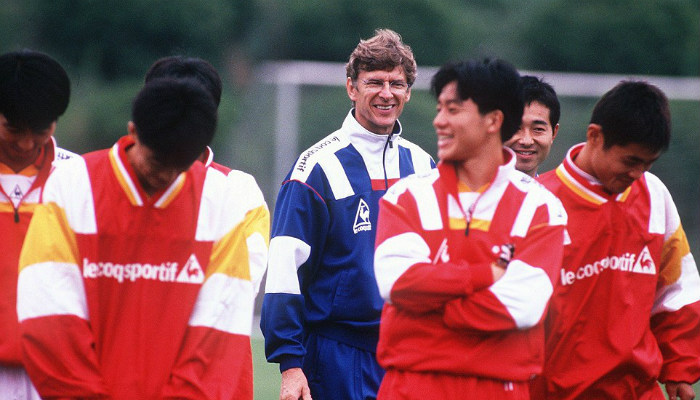 In January 1995, he joined Japanese club Nagoya Grampus Eight as manager and took Boro Primorac, the ex-Valenciennes manager and his junior in Monaco along with him. Along the way, he fell in love with the Japanese diet : "They eat only rice, boiled vegetables and fish; no sugar, no oil; that's why you won't see fat people there."
PIZZAGATE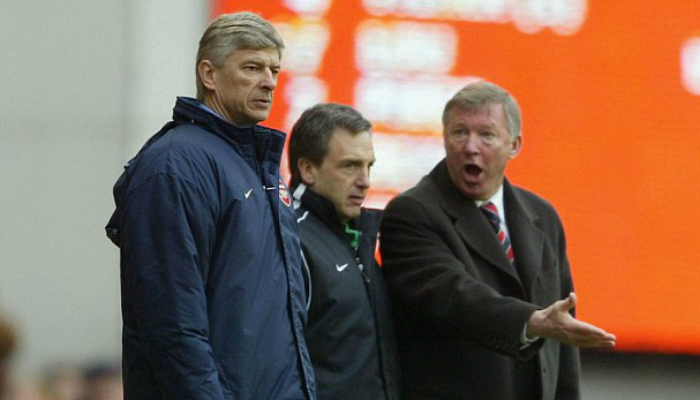 Wenger's rivalry with Manchester united manager Alex Ferguson is legendary but it all reached a crescendo when Wenger allegedly threw a pizza at Sir Alex in the tunnel post-match. "Pizzagate" happened at Old Trafford on October 2004, where United ended Arsenal's 49-games unbeaten run. On camera, after the match, Wenger called Ruud van Nistelrooy a "cheat", and the 2007 Carling Cup final linesman a "liar". He was reprimanded with a £15,000 fine by the Football Association and in his autobiography Sir Alex admitted that "Pizzagate" had "scrambled Arsène's brain" and caused their relationship to break down for almost five years.
THE SPIRIT OF CONQUEST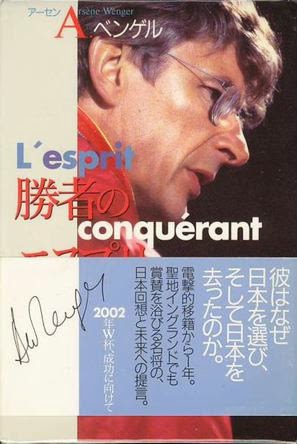 During his stint as coach of Japanese club Nagoya Grampus Eight, Arsène Wenger authored a book 'The Spirit of Conquest' in 1997.Written exclusively for the Japanese market, Wenger shares his footballing philosophy and it gives an insight into his thoughts about Japanese football.