Football players go through lots of ups and downs throughout their careers. Someone at the top of their game can get into a rut almost instantly. We have seen many players over the years who were once among the best in Europe but in time just lost their flair.
Elite clubs often have a few players in their ranks who haven't hit top gear in a while but have the potential to do something special. Although these players are more of a deadweight, clubs often hesitate to sell them. FootTheBall brings you ten such players from elite European clubs on their last chance this season before they might have to take a step down in their careers.
1) PHILIPPE COUTINHO
Coutinho was Liverpool's main man back in 2016-17 but ever since he joined Barcelona, things have been looking grim for the Brazilian. The player started well after he joined Barcelona in the winter window of 2018 as he finished the season with 8 goals and 5 assists in only 18 appearances.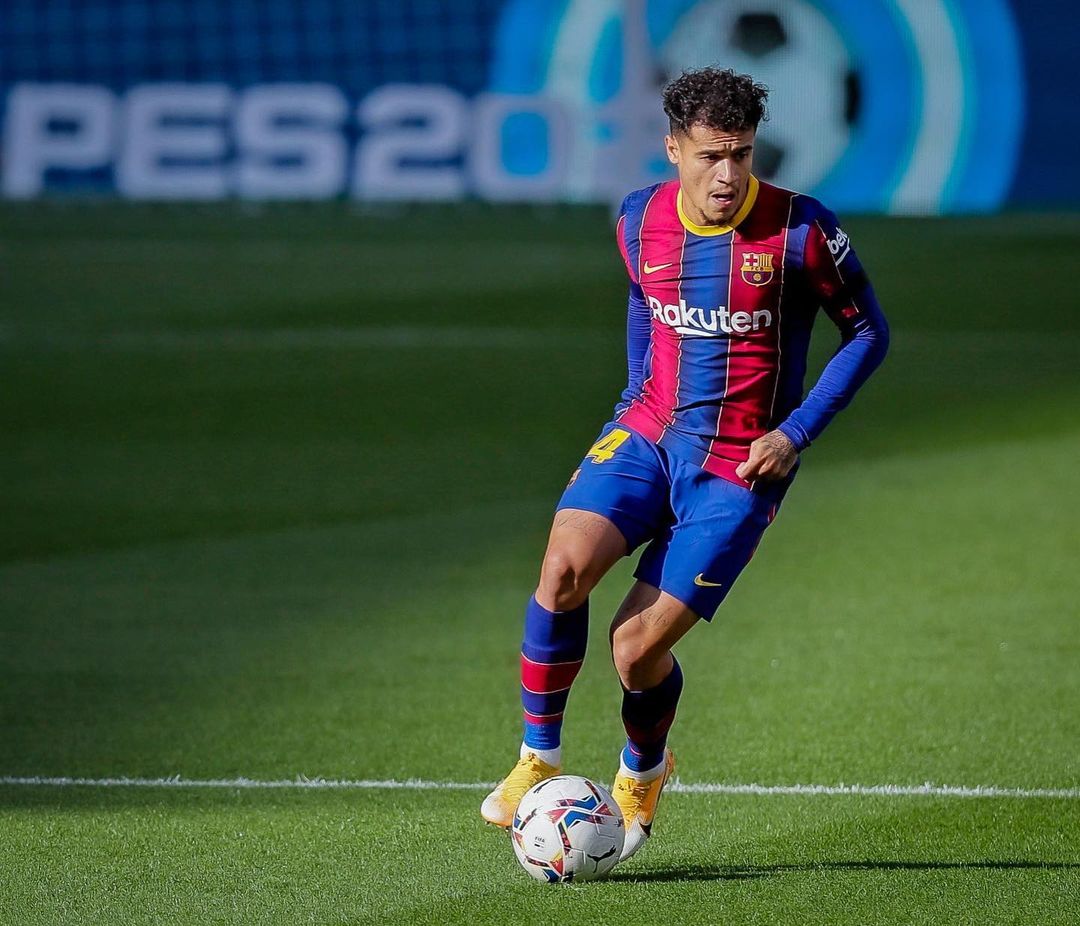 Ever since that season, everything has gone downhill for Coutinho, He couldn't impress during his loan spell at Bayern Munich as well and this season he had only 8 starts for Barcelona in which he only scored 2 goals. Barcelona would have sold the player in this transfer window itself but since they are unable to register their new signings, they have to keep the players they already have. Recouping even a fraction of the money they spent on him will be impossible and his wages make him hard to shift.
It is now or never for Phillipe Coutino since chances are he might get offloaded in the next transfer window in January. No major club would be interested in the 29-year-old which will compel him into playing for a really small club, or in a stunning fall from grace, in the Middle East.
2) GARETH BALE
The 4xChampions League winner is one of the greatest players who have graced English and Spanish football. He was Madrid's danger man from 2013 to the 2018 Champions League final but after that, he hasn't ever been near his old self. Bale has had a topsy turvy relationship with Zinedine Zidane and the club which has deeply affected his game.
In 2019 Gareth Bale only scored 2 goals and provided 2 assists in his 16 appearances. Bale couldn't do well even when he was loaned to Spurs last season and his performance in Euro 2020 was disappointing for a player of his stature. Bale's contract ends this season and if he doesn't do well, he won't be getting an extension. Bale would probably end up as a free agent with an uncertain future in the game itself.
3) ALEXIS SANCHEZ
Who was once Arsenal's knight in shining armour is now hardly seen on the pitch. Alexis Sanchez joined Inter after a disappointing tenure at Manchester United but it seems like he hasn't fared well in Inter Milan as well. In 30 appearances, he only started 12 games and was used as a substitute for replacing either Lautaro Martinez and Romelu Lukaku.
Inter signed Hakan Calhanoglu this summer which means Alexis has got no room in Inter's camp. As of now, Sanchez has 2 years left in his contract but Inter are surely looking to sell the Chilean. If the 32-year-old wants to finish his career with the Italian Giants, he has to prove his worth this season.
4) DELE ALLI
Although Dele Alli has been really good for Tottenham Hotspur for the majority of his career, the last season has left his form in shambles. Mourinho didn't see Alli fitting in the starting 11 of his squad which deeply affected the 25-year-old. He had 15 appearances this season out of which 8 were off the bench. Dell didn't even have a single appearance in Spurs' Europa League campaign. Other than his 1 assist, Dele Alli had no other contribution to the club.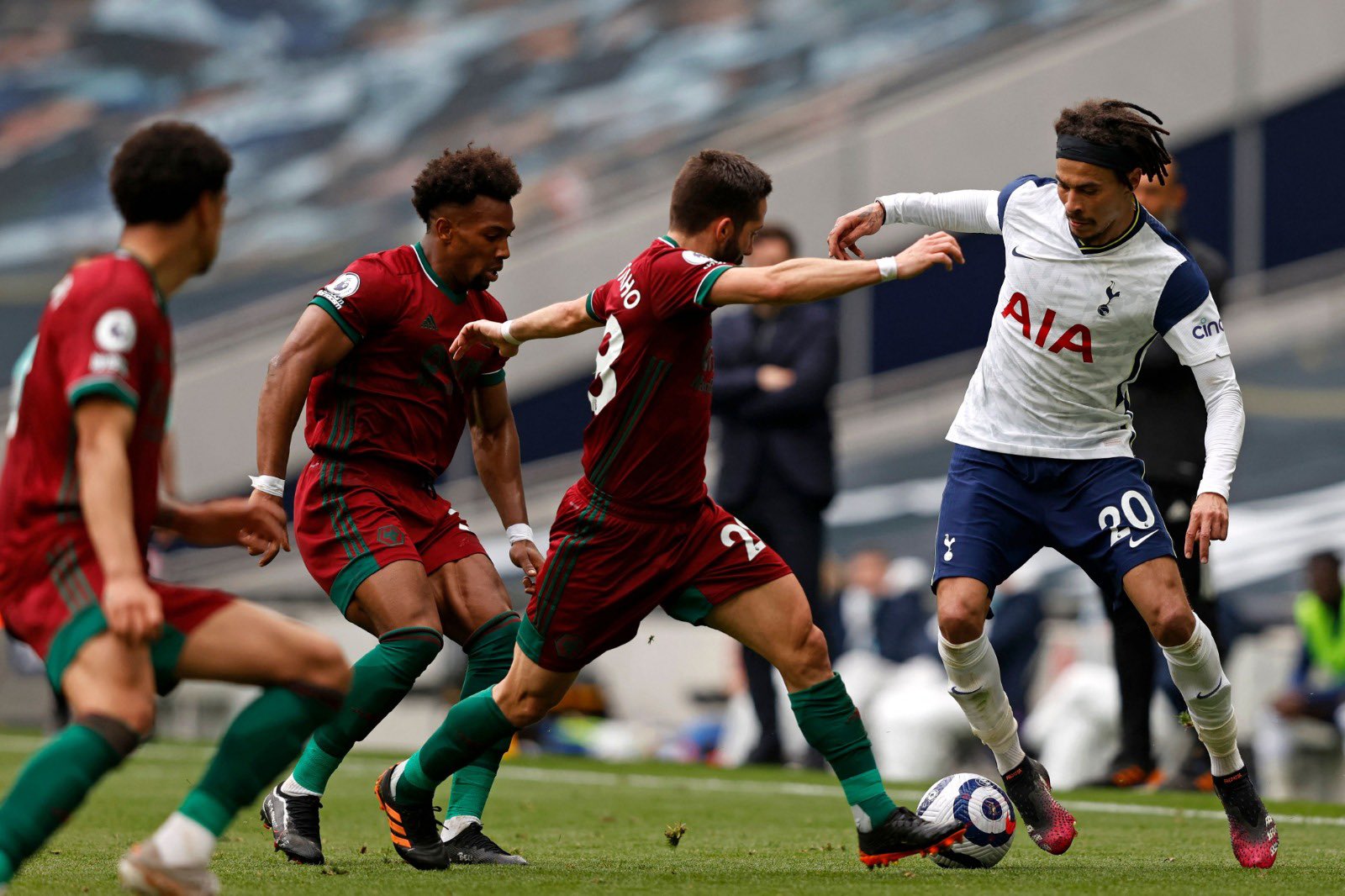 Spurs need to get new players into their backline and that is why they might be thinking of cashing in on the youngster. Alli has only had 1 bad season so far but if he has a similar showing this time around as well, Spurs might look to cut their losses and offload him, probably to a club at a lower tier.
5) DAVID DE GEA
De Gea used to be one of the best between the sticks 2 years ago but now it is a completely different story. De Gea hasn't been dependable for United in the last two seasons as he only had 9 clean sheets in 26 games. Manchester United conceded the highest number of goals out of the top-4 teams last season and that is not a good sign for De Gea.
When De Gea was unavailable for a few weeks, Dean Henderson took the Spaniard's place and did a lot better than his senior. If United decides to make Henderson their first choice, there is no room for De Gea in Ole's plans. The 29-year-old was not even included in Spain's Euro 2020 squad. De Gea needs to make the most of his chances next season because he isn't going to have many.
6) ROSS BARKLEY
Ross Barkley isn't a bad player by any means, however by Chelsea's standards, there is no place for him in the squad. Barley had a decent season during his loan spell at Aston Villa last season with 3 goals and 1 assist. He created 4.44 goals scoring chances on an average per 90 and had an overall solid performance in the central attacking position.
Chelsea already have many amazing talents at his position and rather than struggling for game time at Stamford Bridge, the player would do better with a mid-table club. If Barkley wants to continue at Stamford Bridge, he will have to up his game to the levels of Mason Mount and Kai Havertz. It can't be ruled out, but is highly unlikely.
7) PHIL JONES
Although it is hard to believe, Phil Jones is still part of Manchester United in 2021. He didn't play a single game all season last year due to a knee injury and even before then had only 2 appearances in the 2019/20 season. Jones's contract runs till 2023 which is why Ole Gunnar Solskjaer has stated that he wants to play Phil for a few games.
The player is only 29 right now and can contribute a lot more if it weren't for his injuries. If Jones doesn't recover quickly, Manchester United will have to let him go to some lower division team since United can't keep carrying his wages when he doesn't contribute on the pitch.
8) BENJAMIN MENDY
Benjamin Mendy has won a Premier League trophy for every 16 appearances, that is how much game time he gets with the defending champions. Manchester City already have Zinchenko and Cancelo playing in the left-back position and Mendy is just getting in Pep's way at this point. Mendy had 11 starts for City last season and he didn't impress anyone.
My ratio keeps getting better 🏆😂😂😂😂 CHAMPIONS BABY

— Benjamin Mendy (@benmendy23) May 11, 2021
There are 2 more years left on his contract and Manchester City are surely looking to sell him in the coming windows. If Mendy wants to win any more trophies with Manchester City, he will have to impress Pep Guardiola enough to give him a contract extension.
9) EDEN HAZARD
There were high hopes for Eden Hazard when Real Madrid signed him from Chelsea for a fee of around £100 million. Hazard, however, has had a spell riddled with injuries at Santiago Bernabeu. He has only scored 4 goals in the last 2 seasons and hasn't proved his worth to Los Blancos. He is out injured most of the time and had only 7 games last season.
He is recovering from an injury now as well, as the 30-year-old has been facing some problems with his hamstring since the Euros. Madrid are planning to bring in a plethora of new signings in the next two transfer windows so they will have to get rid of Eden Hazard to make room in their wage bills. If Hazard even has a small but excellent run of performance next season, Ancelotti would have to put some thought into the Belgian's future.
10) SAMUEL UMTITI
The World Cup winner has had a massive fall from grace since the summer of 2018. Barcelona has found young talents to fill in their backline and it seems like they don't need the services of the 27-year-old. The player is seen more on Instagram comments than the pitch since from his 13 appearances for the club, 7 were off the bench.
Barcelona are already struggling with their wage bills and are looking to shed some weight off their squad. Umtiti is only 27 now and still has the potential to get back in form, however, Barcelona will have no choice but to let him go if he has another terrible campaign.