Apart from the unceasing success that Chelsea has seen in the 21st century despite constant change in management and coaching, they are very well known for brewing young talents and having a long list of loaned-out players. They have one of the best academies in England and have discovered and developed many young talents from England and outside.
They follow a method that has usually paid off in the long run by either filtering out future stars or selling them off for a good margin. It involves long loan spells for the youngsters that provide them with the desired experience while also having them under contract. And by churning a winning culture at the club, Roman Abramovich has made sure that players have a reason to prove themselves at Stamford Bridge.
Chelsea loaned over 30 players last season itself including some upcoming stars like Ethan Ampadu and Malang Sarr along with some unused former first-team names such as Ross Barkley and Michy Batshuayi. With the Chelsea squad already brimming with young and talented players like Mason Mount, Reece James and Callum Hudson-Odoi there is not much space for new faces to come in. Hence we, at FootTheBall, have analysed the situation of the Top 15 loanees and what must Chelsea decide for their future — Sell, Loan or Keep.
SELL
Jamal Blackman; Age – 27
The English goalkeeper came through the ranks at Chelsea and signed his first professional contract in 2012. His first loan spell came in 2014 and has since been loaned off on eight different occasions since in seven years.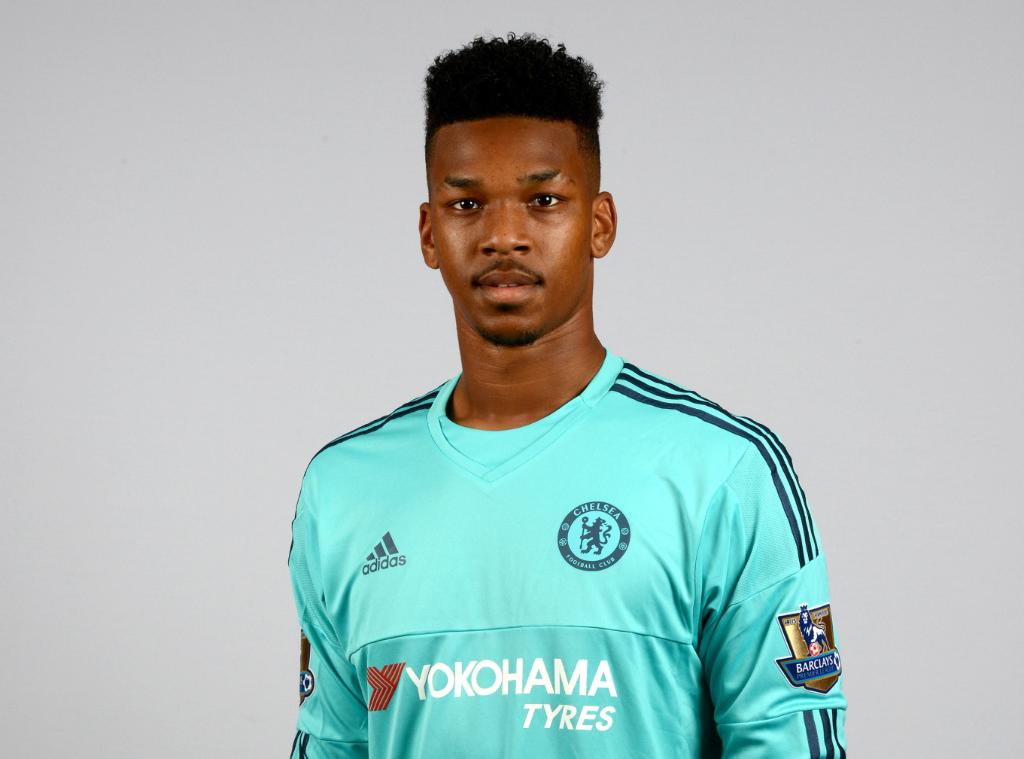 He hasn't made an appearance for Chelsea yet and with Edouard Mendy and Kepa Arrizabalaga already fighting for the starting spot there is no place for him in the squad, presently or in future. However, he was a part of their Champions League and Europa League-winning squad in 2012 and 2013 respectively.
Kenedy; Age – 25
The Brazilian winger was tipped to be a great prospect when he was playing for Fluminese but couldn't fulfil the expectations when he was bought by Chelsea in 2015.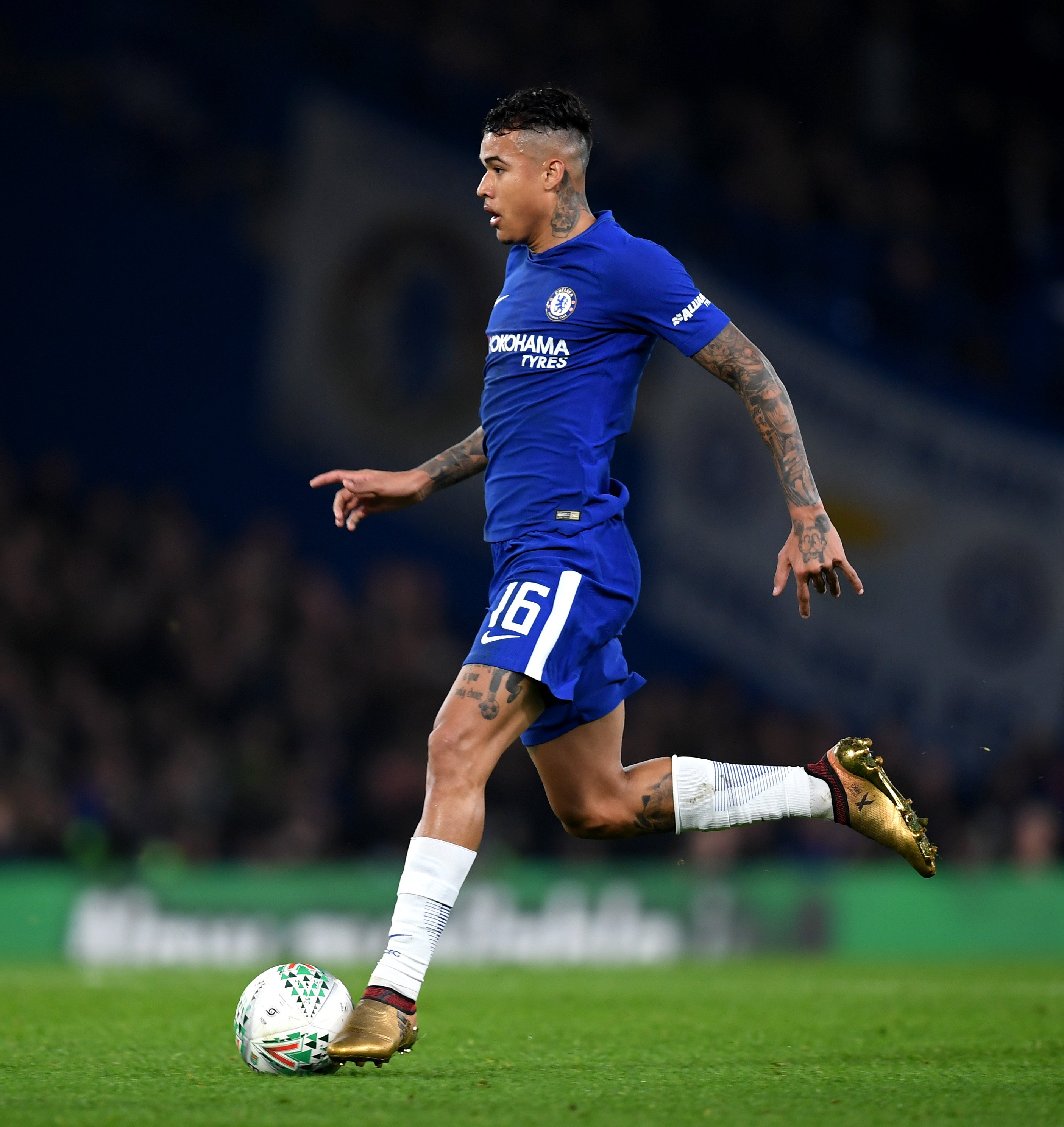 He has been out on loan five times in six years and could only manage 15 appearances for the Blues in six years, mostly as a substitute in cup games. The player can still find suitors considering he's only 25 and it will be the best decision for both parties to transfer him out.
Michy Batshuayi; Age – 27
The Belgian international had his opportunity to prove his worth for the London club but couldn't succeed in doing so in the first two seasons. As a result, he was loaned out to BVB in 2018 for a short spell where he did impress with eight goals in 10 games but it wasn't enough. He then went to Valencia and then Crystal Palace for the last two seasons.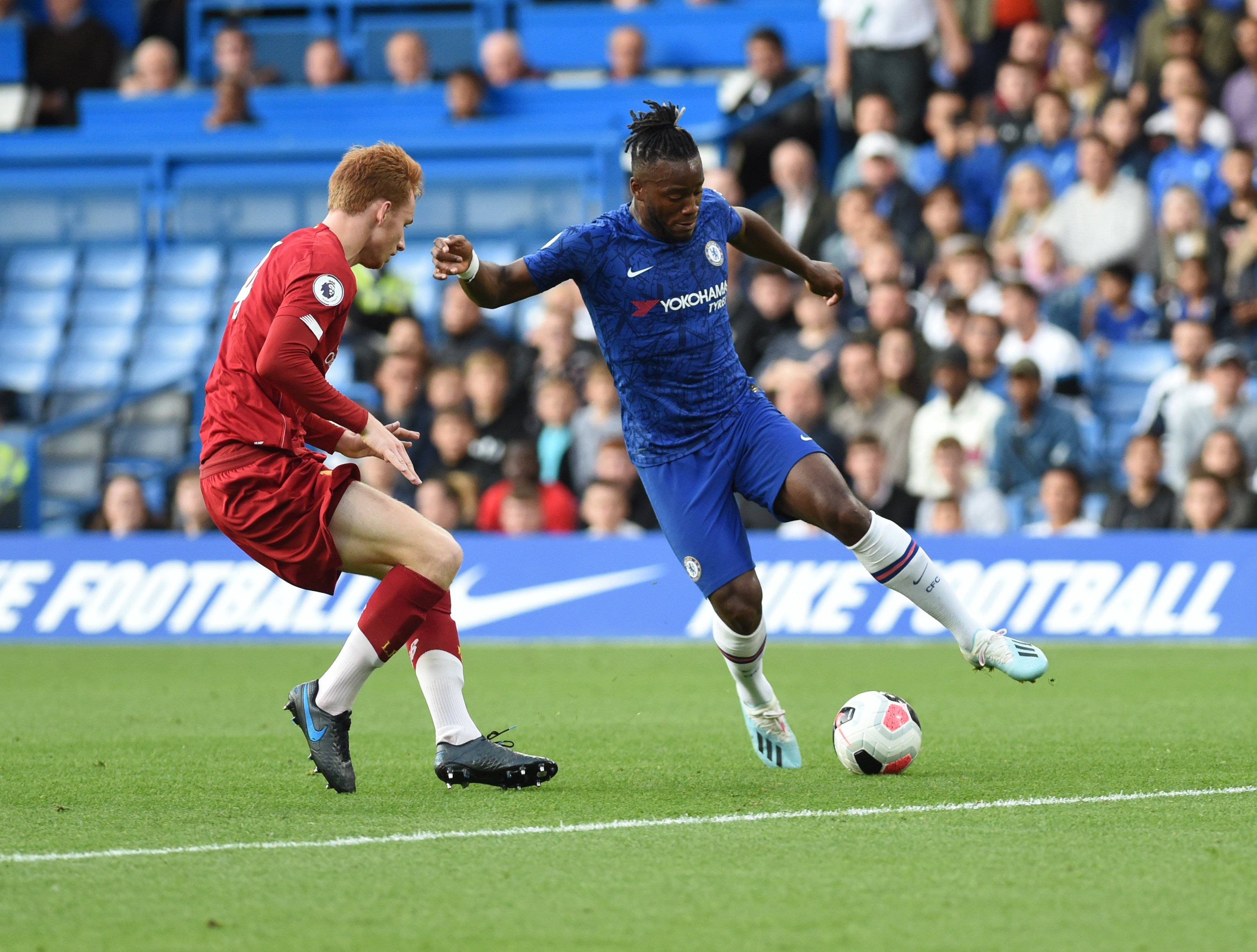 At 27, he doesn't look likely to have any more chances in the first-team for Chelsea with so many already established young attackers in the team. And there are also rumours of them trying to sign Erling Haaland this year.
Lewis Baker; Age – 26
Baker has been with the club for 16 years, starting at the academy and progressing through the ranks to join the first-team squad aged 18. He didn't make any appearances for the club and was loaned off in 2015. He has spent his years out on loan ever since.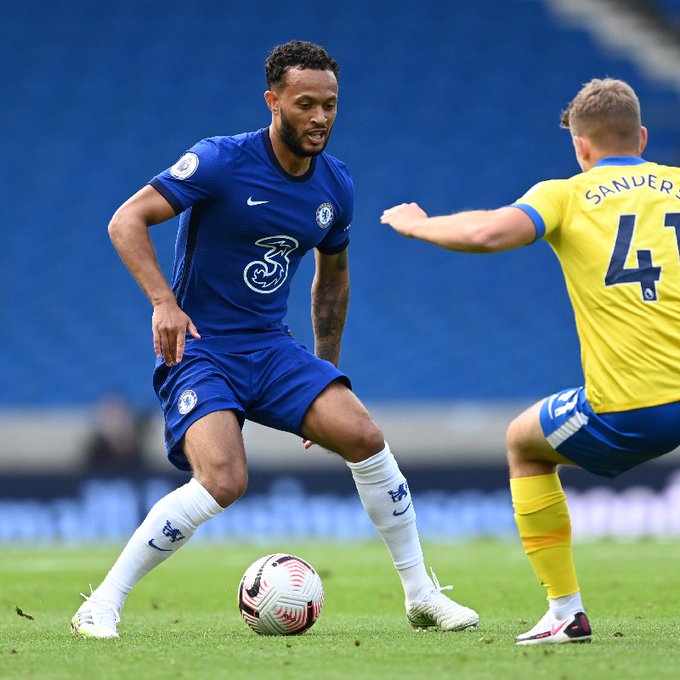 After so many years, the midfielder is yet to make a mark for Chelsea and it is potentially time for him to move and find a new club that he can represent. Chelsea won't mind loaning him off again considering he's a homegrown talent but that might not be in the best interest of the player.
Davide Zappacosta; Age – 29
Zappacosta was brought in by Chelsea at the age of 25 as a right-back alternative in 2017 he had spent his time in the Italian top-flight. He won the FA Cup and the Europa League with Chelsea in his first two seasons before being loaned out to Roma.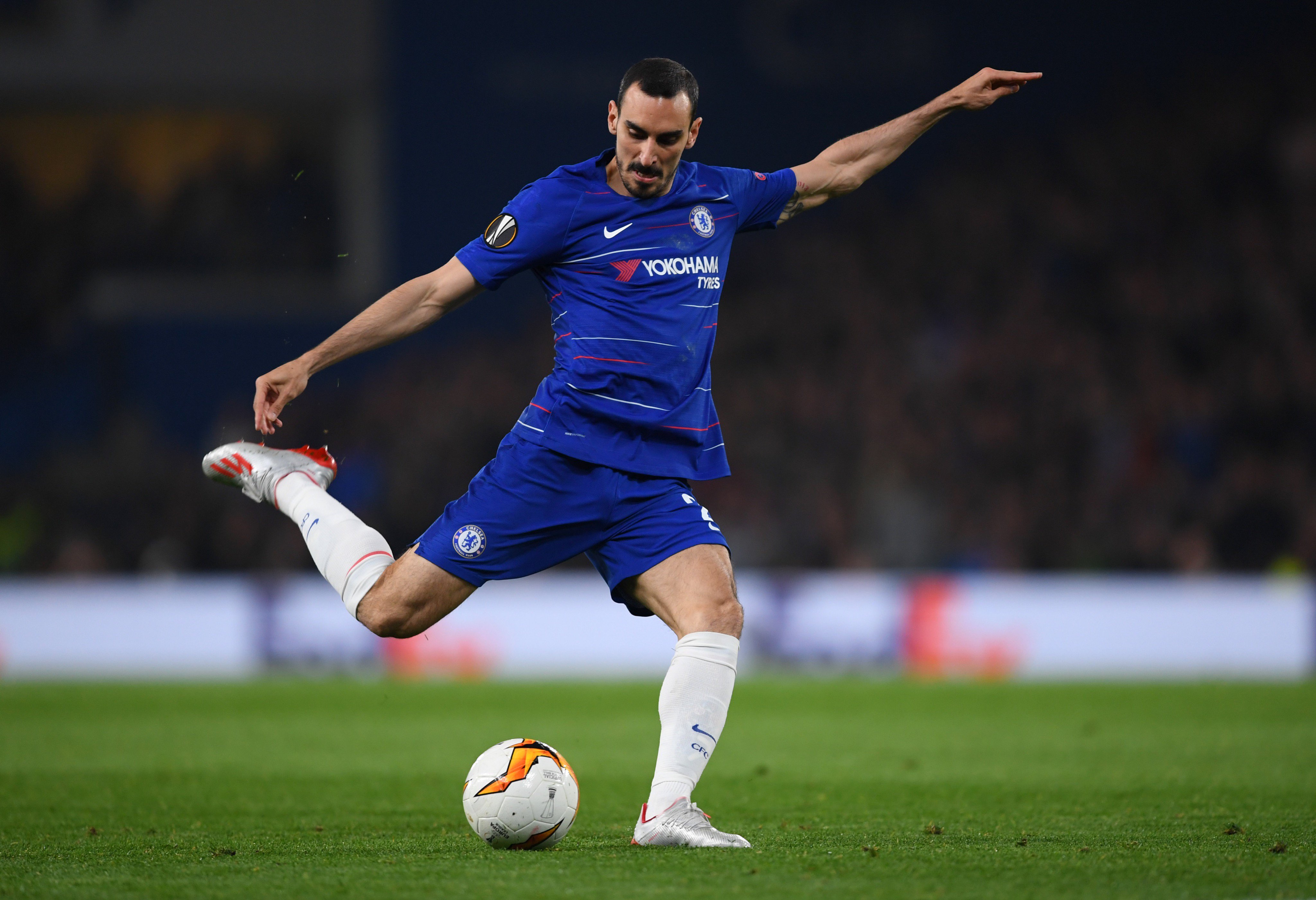 He spent the last season in Italy too, with Genoa on a season-long loan and scored four goals too. But with the rise of Reece James along with the experienced Cesar Azpilicueta, his chances of making it to the first team are pretty slim.
Ross Barkley; Age – 27
Out of all the loaned players, Barkley is one of the biggest names. And he proved his worth while playing for Aston Villa and had a good impact at the start of the season. But the 2018 Chelsea signing still needs to improve his game to think about starting over Jorginho or N'golo Kante.
Smith on Ross Barkley, who is ineligible to face his parent club on Sunday: "Unfortunately, he had an injury and that halted his momentum, because he was excellent.

"I can't fault his ability or his attitude and I've really enjoyed working with him."#AVLCHE pic.twitter.com/QfpS49Vl7C

— Aston Villa (@AVFCOfficial) May 21, 2021
And with many young central midfielders brewing in the Chelsea academy to take that spot later, it would be ideal for Barkley to move to a club where he can get first-team minutes while Chelsea can still cash out.
Matt Miazga; Age – 25
Christian Pulisic's compatriot in the Chelsea squad, Matthew Miazga is a tall and large centre-back who joined Chelsea in 2016 and made two rare appearances in the first season. He was then loaned off for the next five seasons and was at Anderlecht last season.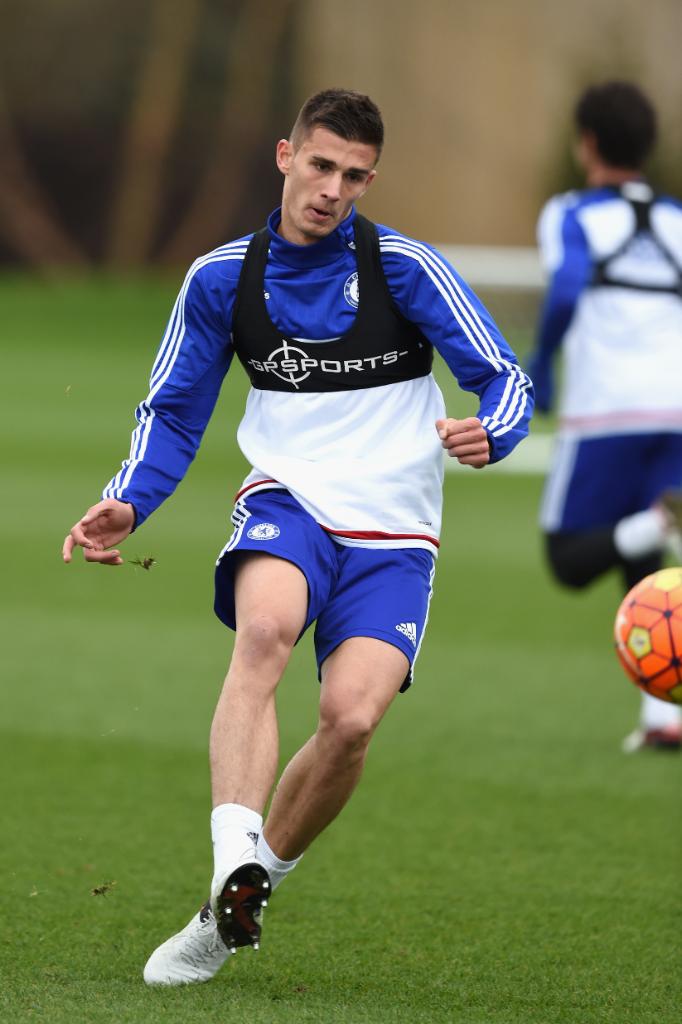 Chelsea have a distinguished list of central defenders and Matt Miazga will have a difficult time finding his name there. The 25-year old can still play for a comparatively smaller club and prove his worth to return to the big stage. Chelsea might prefer opting out of the American and sell him off.
Tiemoue Bakayoko; Age – 26
The French midfielder was bought by Chelsea in 2017 for a sum of €40 million, making him their second most expensive signing at that time. He couldn't live up to their expectations and what followed were back to back seasons out on loan. First to Milan, then Monaco and his last season was spent in Naples.
The defensive midfielder doesn't look like he will be in the plans of Thomas Tuchel coming season and Chelsea might think about offloading the 26-year old to cash out on him while they still can considering it is his last season with the club.
Marco van Ginkel; Age – 28
Van Ginkel had all the qualities of making it big at Chelsea but couldn't realise the potential due to an ACL injury in his first season. And he has been loaned out ever since. He spent a year in Milan and one in Stoke City before consecutive loan spells at PSV for four straight years.
Marco van Ginkel played for PSV tonight, his first match for 32 months following a lengthy injury lay-off.

Congratulations and welcome back, Marco! 💪 pic.twitter.com/IY8jrzZ6pP

— Chelsea FC (@ChelseaFC) January 13, 2021
The Dutch midfielder can still start in the Dutch league for big teams and PSV might secure a permanent deal for him in the coming days.
LOAN
Trevor Chalobah; Age – 22
An academy graduate from Chelsea who can still make it big and become a star at Stamford Bridge is the 22-year old from Sierra Leone who plays as a defensive midfielder and can also work as a centre-back too. He spent 11 years in the youth system before earning his first-ever contract in 2018.
He has been loaned on three different occasions, with his latest outing being to a French club Lorient. There are still many clubs that are ready to take the Chelsea youngster on loan including West Bromwich Albion and that will be the best option for both the club and the player.
Jake Clarke-Salter; Age – 23
Another youth product of the famous Chelsea academy is the English defender who joined the senior team in 2016. He only made one appearance for the London club and went on several different loan deals for the next five years. He still has the potential to improve his game and become a regular for both Chelsea and the England national team that he has represented on many youth levels.
Jake Clarke-Salter has signed a new contract and joined Birmingham City on loan for the 2019/20 season. 👊https://t.co/S4tdLGbsJe

— Chelsea FC (@ChelseaFC) July 24, 2019
It will be in the best interest of Chelsea to keep him signed and let him gain some first-team experience elsewhere by sending him on another loan deal.
KEEP
Malang Sarr; Age – 22
Chelsea signed the young French defender last season under Frank Lampard but he was instantly loaned to Porto for the full season. He is one of the higher-rated young defenders from France and must be given an opportunity to prove his worth in the Premier League as he can sort their centre-back position for a long time.
Moses scores in Krasnodar, Sarr and Maatsen make their debuts, and Ampadu 'outstanding' against Liverpool.

It's all in our loan round-up! 👇

— Chelsea FC (@ChelseaFC) October 27, 2020
The 22-year old can serve as a backup to the 36-year old Thiago Silva and help Thomas Tuchel in the cup games.
Conor Gallagher; Age – 21
The tall and strong English midfielder can be a great prospect for the future and deserves his opportunity to play for the club that he has represented all his life. The Chelsea academy graduate has been on three different loan deals with the recent one being at West Bromwich Albion.
Our new series 'Life on Loan' launches on the Chelsea app tomorrow morning! 🙌📲

In episode one, we follow Conor Gallagher in his first season of senior football! Don't miss it! pic.twitter.com/0TX2brc8IG

— Chelsea FC (@ChelseaFC) February 9, 2020
Tuchel can keep him in the squad considering he's a homegrown player and can serve well in cup games considering the talent on his hands. Being still 21, he can become a force to reckon with in the future and Chelsea should refrain from letting him go.
Ethan Ampadu; Age – 20
Ampadu is one of the highest-rated youngsters in the long list of Chelsea loanees and he has shown his capabilities well in his loan spells at RB Leipzig and Sheffield United. He has a great defensive acumen for his age and can play well in both midfield and defence in a central role.
We have some Ethan Ampadu news in the Chelsea app this morning… 👀

📲 https://t.co/zhGX5RJAjc pic.twitter.com/E9wF0LVsRI

— Chelsea FC (@ChelseaFC) September 19, 2018
He was also selected by Wales for Euro 2020 and has already made over 25 appearances for the senior national side. Chelsea can keep him as an understudy to Kante and Jorginho and help him develop to his full potential.
Ruben Loftus-Cheek; Age – 25
Loftus-Cheek is also from the Chelsea academy and has been with the club for over 17 years in total. His senior career with the club has been one of ups and downs. He has made over 50 appearances for the club in senior football but could never fix his spot in the team. He had an impressive loan spell at Fulham last season and should be now prepared to take on the big challenge.
𝙎𝙪𝙥𝙚𝙧 𝙎𝙪𝙗 𝙎𝙬𝙤𝙤𝙥 🙌

Ruben Loftus-Cheek delivered the win against the Bluebirds #OnThisDay in 2019 💪 pic.twitter.com/LP59l6RxfZ

— Chelsea FC (@ChelseaFC) March 31, 2021
He is a box-to-box midfielder with playmaking capabilities and can also score goals himself. A well-built player who can take on anyone can surely be of help to the Chelsea squad.