As we say adios and good-bye to 2016, the year has been nothing short of an exhilarating ride in the world of football. From Pogba's world-record signing only to be beaten most recently by Tevez's signing for a China club, it is safe to say the Chinese Super League has spent the heaviest to get big names playing in the Far East.
Here at FootTheBall, we give a breakdown into the big signings by Chinese Super League:
Oscar: Shanghai SIPG
And it starts with the latest move to China by none other than Oscar who is set to leave Chelsea for Shanghai SIPG.
Chelsea agreed to sell Oscar to Chinese Super League side Shanghai SIPG on a permanent deal believed to be worth around £52m, the club have confirmed.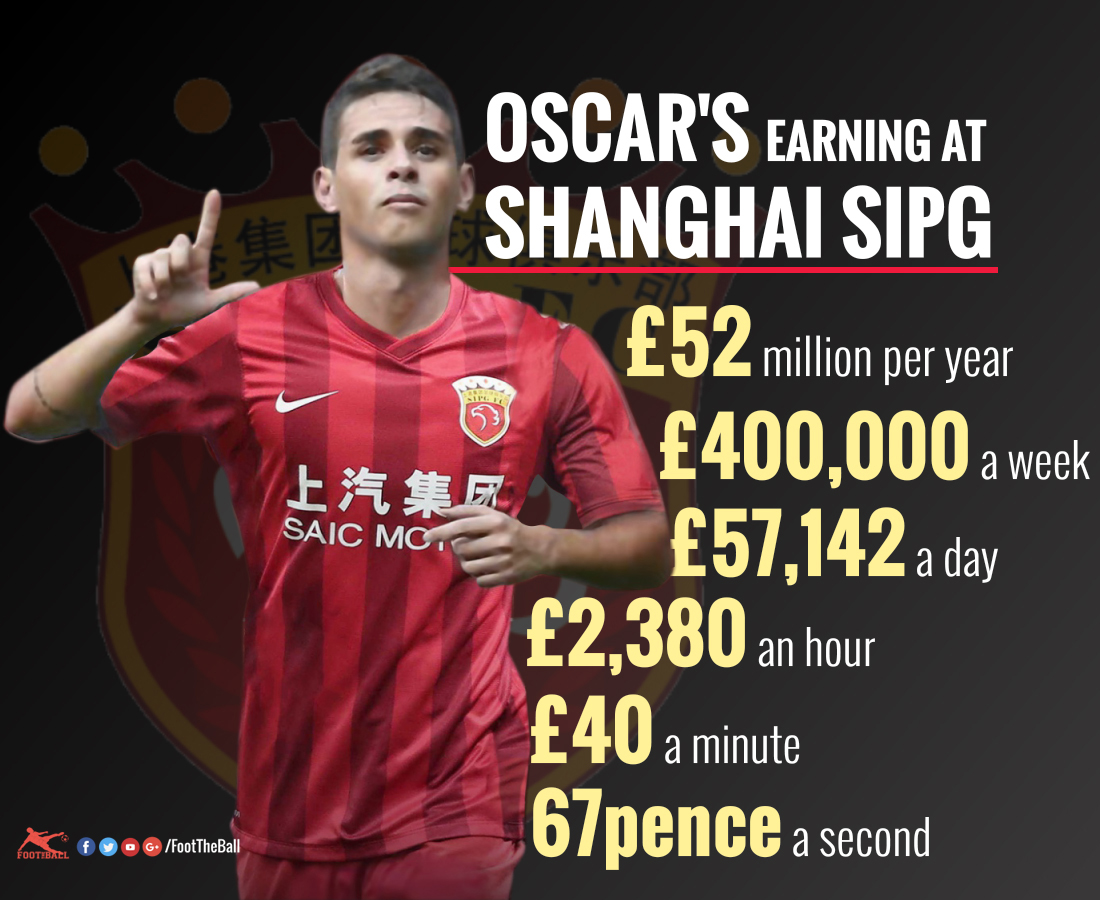 The 25-year-old will join the mega-rich club at the beginning of the January transfer window, and becomes the first major star to move from the Premier League to the wealthy Chinese Super League.
A statement on the Chelsea website said: "We thank Oscar for his wonderful service and wish him the very best of luck for the future."
---
Carlos Tevez: Shanghai Shenhua
Carlos Tevez has signed for Shanghai Shenhua from Boca Juniors in the latest big-money Chinese deal. The man who dribbled in the Manchester derby for both United and City, is now dribbling his way across the continent to Asia.
The acquisition, which makes the 32-year-old one of the highest paid footballers in the world, will "greatly enhance" the team's front line, Shenhua said on a verified social media account.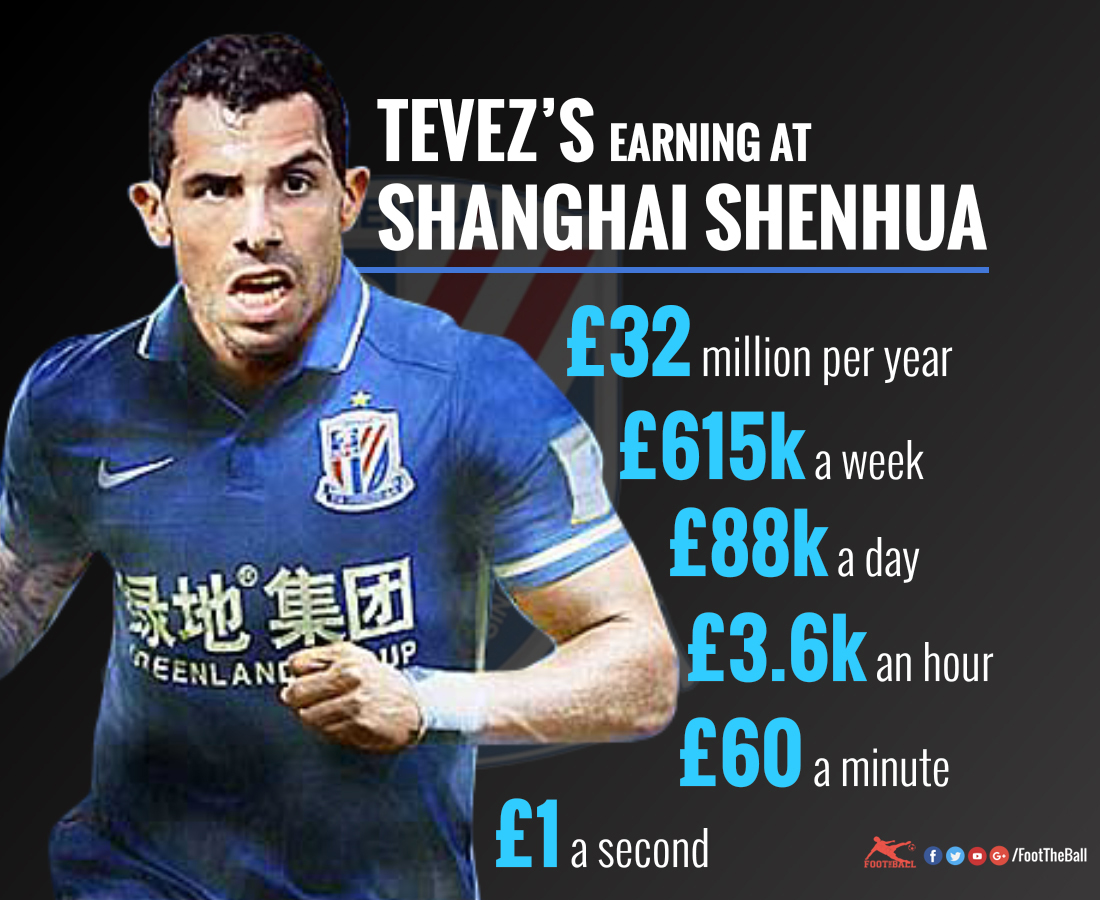 In a statement Boca thanked Tevez, who was on his second spell with the club, scoring 25 goals in 56 matches, including a double in a 4-2 Clasico victory over their bitter rivals River Plate earlier this month.
Boca wished him good luck, saying he had left fans with "unforgettable memories" and telling him they would be "dreaming of your return".
"We'll work on bringing you back," it added. "No effort is too great to have you wearing our shirt again."
---
Hulk: Shanghai SIPG
In June, the Chinese Super League broke the transfer record once again by signing Brazilian striker Hulk for £46m per year.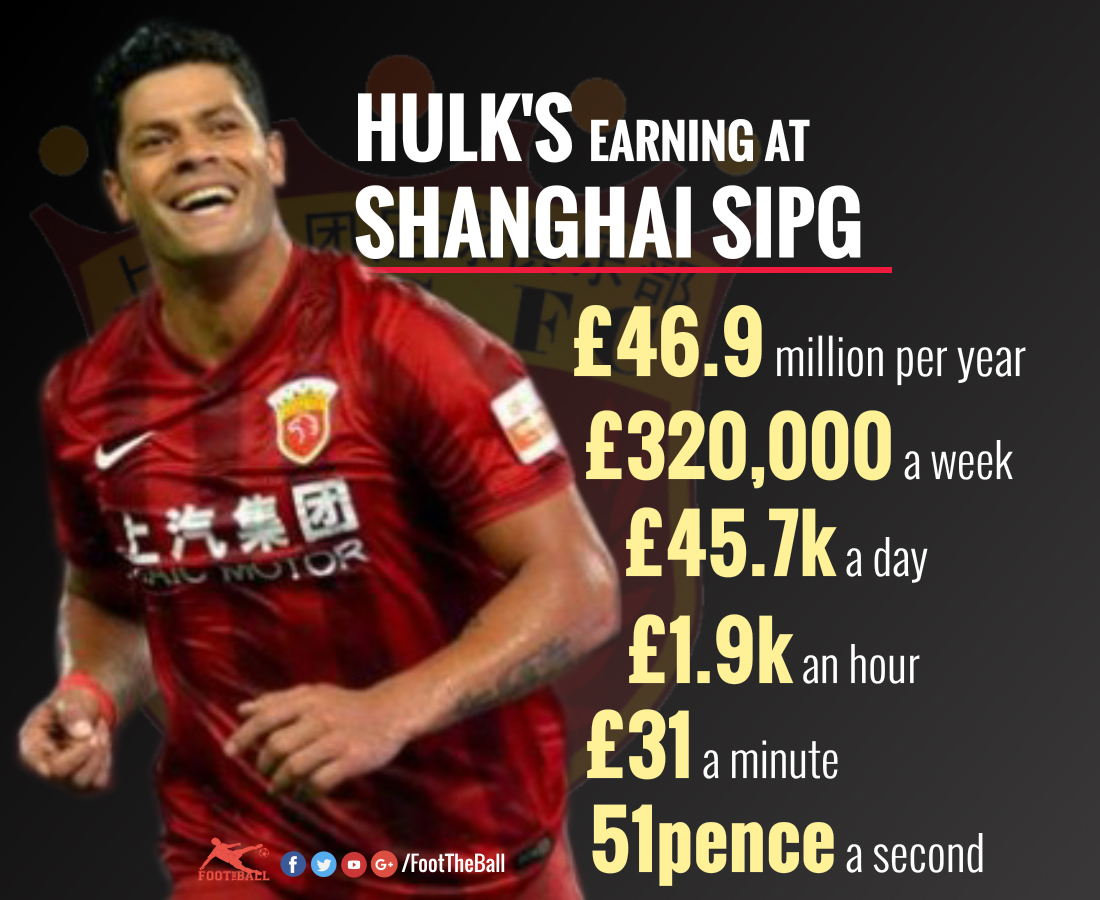 In July, Hulk made his debut and scored just after nine minutes. The debut wasn't perfect as he got injured minutes later but Hulk is known for scoring goals, so he is a good signing for his team.
---
Alex Teixeira: Jiangsu Suning
In February, the league set three transfer records in ten days. Alex Teixeira was one of the stars that set a new transfer record by joining Jiangsu Suning.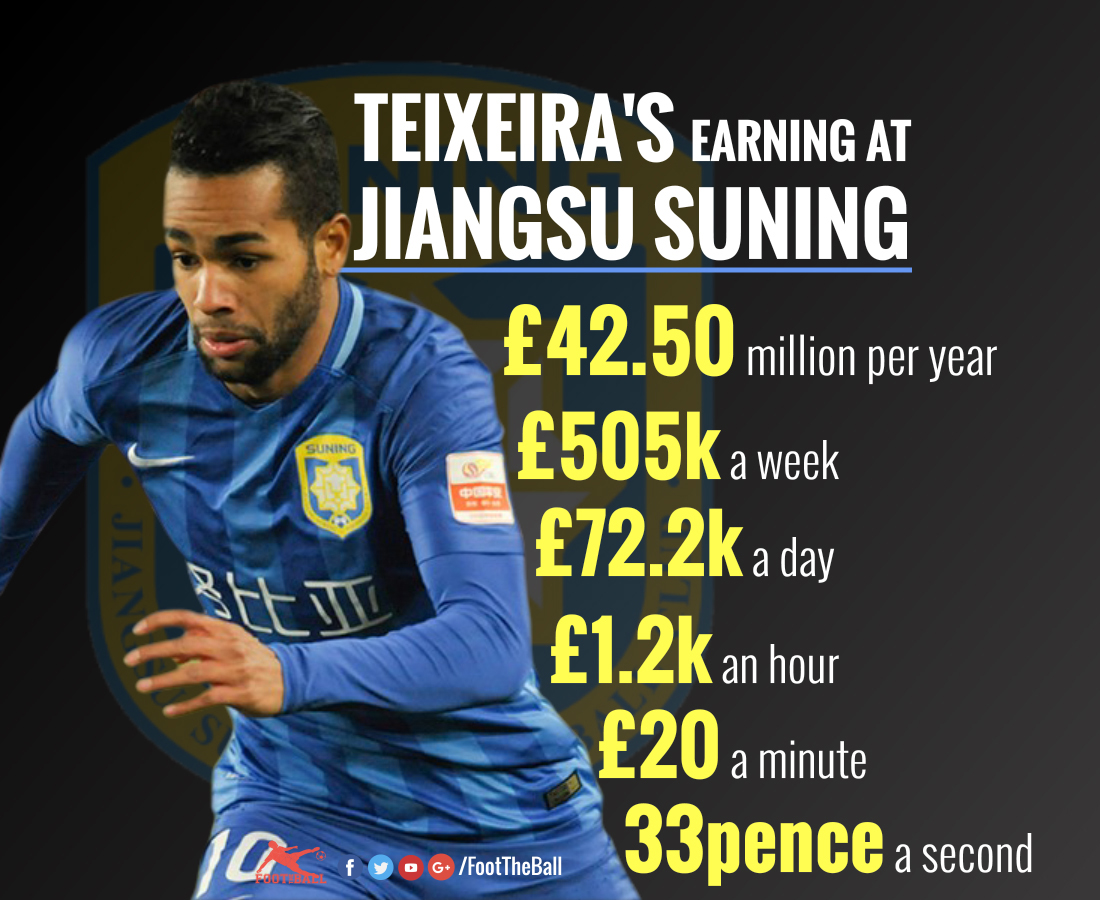 The move was for £42.50 million. Liverpool and a few other teams were reportedly interested in signing the star before his record move to the Chinese Super League.
---
Jackson Martinez: Guangzhou Evergrande
In February of this year, Jackson Martinez became one of the biggest additions to the Chinese Super League by joining Guangzhou Evergrande for £35.7m, and were quick to make the striker feel at home when he touched down in Guandong province.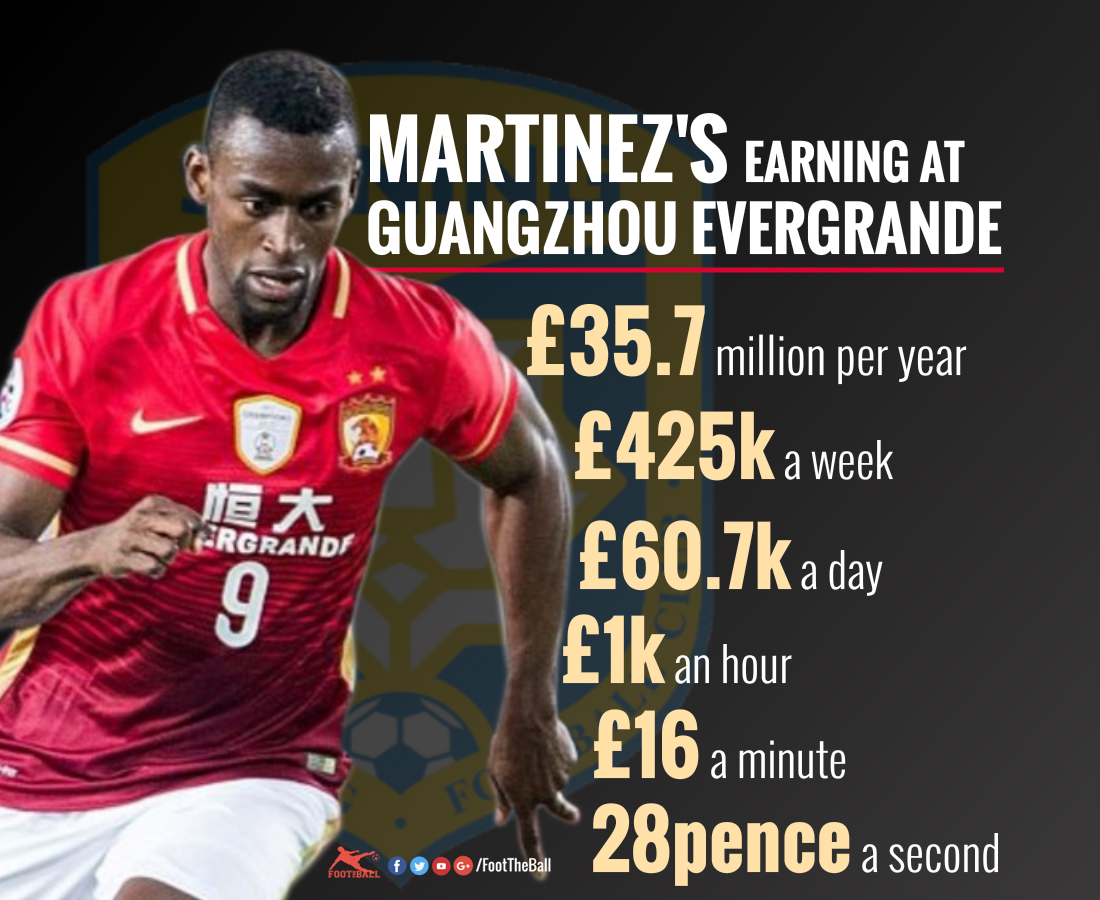 ---
Ramires: Jiangsu Suning
Six seasons with Chelsea was not enough for Ramires to stick around in Europe with a £23.8 m move to the Far East, joining the other Blues side of Jiangsu Suning.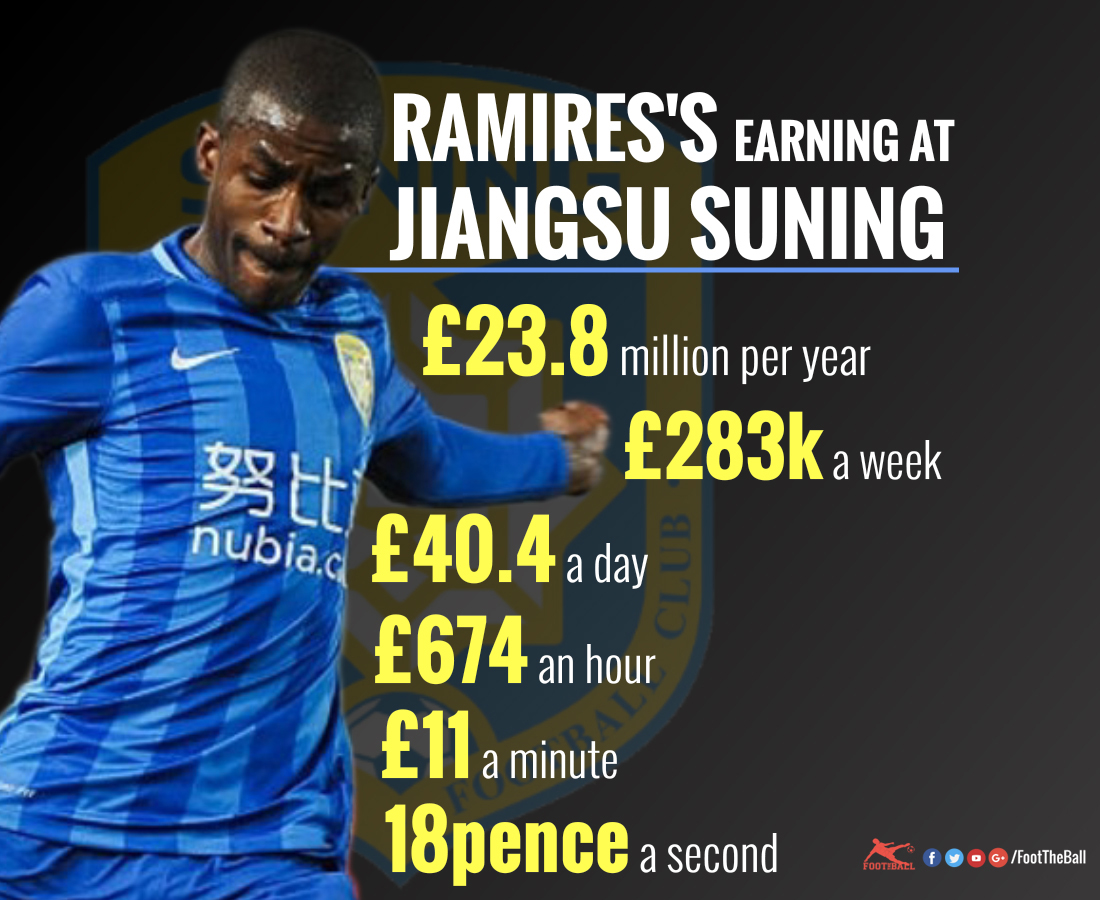 In July, he was suspended for four games after an altercation with a referee.  Ramires was only ever been shown one red card while playing for Chelsea but it wasn't as shocking as his move to the Chinese Super League.
---
Ezequiel Lavezzi: Hebei China Fortune
And finally, this Argentine turned down the chance to play for Inter Milan, Chelsea and Manchester United before heading to Hebei China in February of this year for £23.5 million.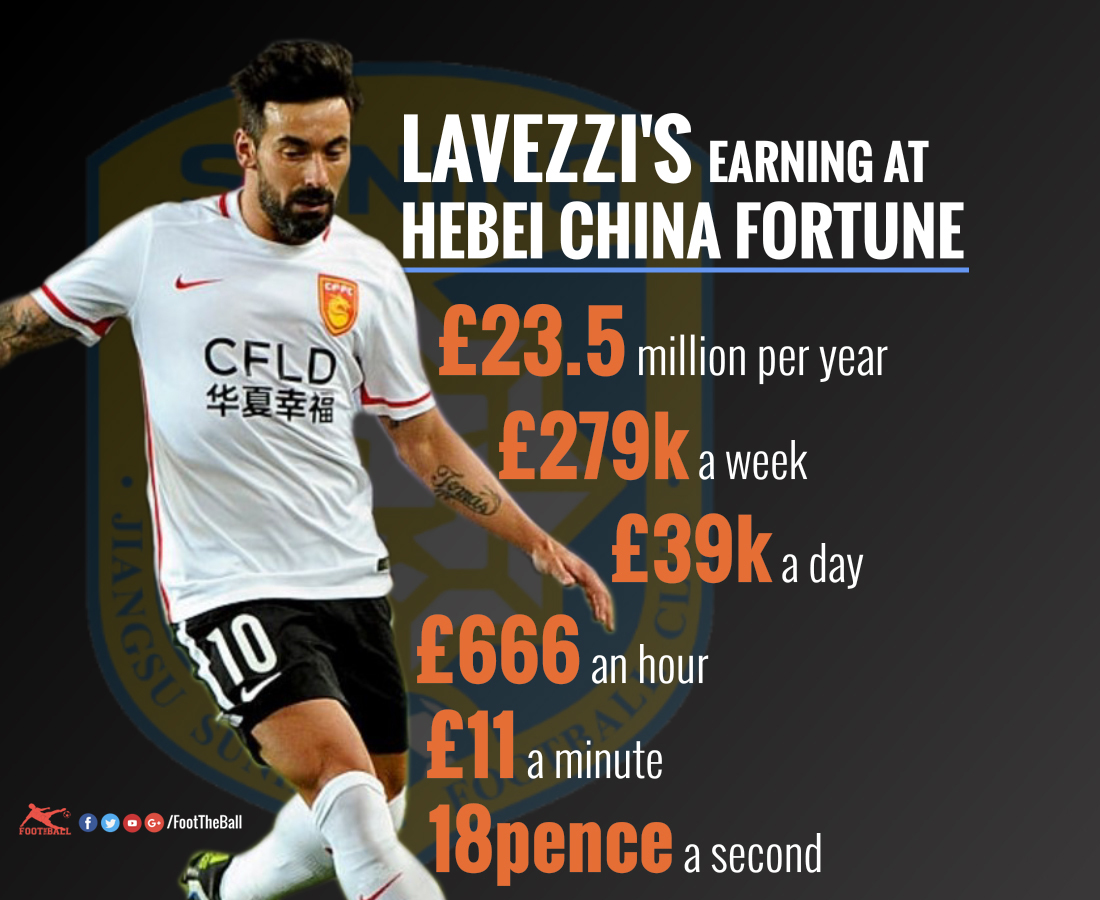 The Argentine attacker admitted that he was partially allured by the lucrative salary as he departed PSG for Hebei with a contract reportedly worth 15 million euros per season.
"I like the project to develop this club. It was that which convinced me to come to Hebei, as well as the financial aspect," said Lavezzi. "I'm also fascinated by Chinese culture, so to come and play here is definitely an interesting challenge."
The former Napoli striker also realized that his international career has almost certainly been brought to an end by leaving a major club competition, but feels he has made the correct decision.