You may not be knowing him from his name (cause it is so darn hard to spell it), but if you are into football, you must have definitely seen this guy before. Dominik Szoboszlai is the next golden youngster mined from the Red Bull Academy.
After showing some phenomenal performances at RB Salzburg, Dominik is set to take on Bundesliga as he has joined RB Leipzig in the January transfer window. Here's everything you need to know about this 20-year-old, Hungarian Superstar.
1) DESTINED TO BE A BALLER
Growing up, Dominik didn't have any toys or legos, he only had a football which he loved with all his heart. Szekesfehervar in Hungary was the name of the town he grew up in and was a football hub ever since the '80s. Szoboslai grew up in a town and a family who were crazy about football, he was always heading towards being a successful player and he fulfilled his goal in his teenage years itself.
2) COACH/ FATHER/ MENTOR
Dominik Szoboszlai's father, Zsolt was a professional footballer himself and has greatly influenced Dominik's footballing life. Zsolt has stated that he has been teaching his son ever since he knew how to walk. In 2007, Zsolt started his own youth club called 'Fonix Gold' where he personally kept an eye on Dominik Szoboslai's training.
His father has personally trained him up until he joined the red bull academy in 2017. Zsolt might just be the biggest reason for Dominik's success in the sport.
3) NICKNAME IN HIS EARLY YEARS
Dominik was so good that he used to play with bigger and older kids and used to even dominate the game while doing so. In his early years, looking at the small kid make the bigger guys look like fools, people started calling him 'small one' and it caught on.
4) PARTNER IN CRIME
Both Dominik Szoboszlai and Erling Haaland are the product of the Austrian club, RB Salzburg and played football together for nearly a whole year in 2019. The strength of their friendship was even visible on the pitch as their in-game chemistry massively contributed to Salzburg's victory.
Szoboslai also stated in an interview that he used to look up to Haaland and has learned a lot from him.
5) MARCO ROSE'S INFLUENCE ON HIM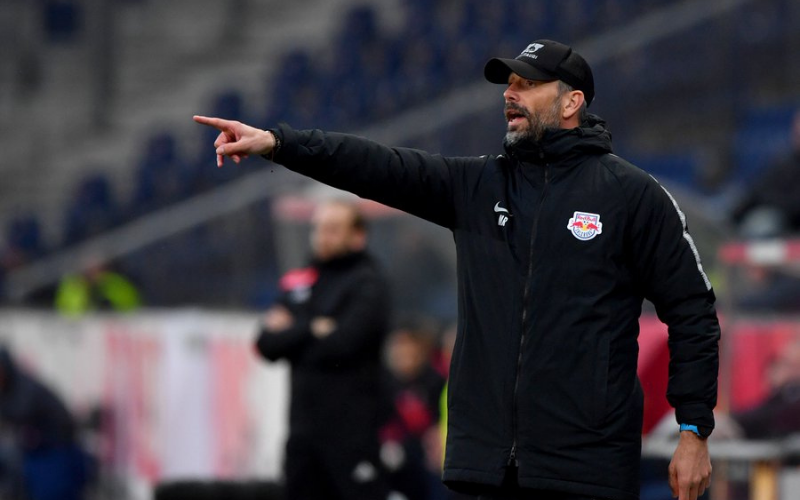 Marco Rose who is currently the coach of Borussia Mönchengladbach, used to be the manager of RB Salzburg when Dominik Szoboszlai first joined the club. He was sent to FC Liefering, which is the feeder club for RB Salzburg to improve his game and gain some first-team action.
He scored 16 goals in 42 appearances and was promoted to the first team back in the Austrian giants but he couldn't prove himself in the Austrian Bundesliga. Later, Dominic said his bad form is completely his fault as back when he joined the main squad, he felt that he was good enough and didn't do anything to improve. Marco Rose was the man who guided him and taught him the importance of hardwork and determination which in turn has turned him into one of the most talented youngsters in Europe.
He even tattooed his left arm with the quote, "Talent is given by God. But without determination and sacrifice, it's worth nothing." as a reminder for him to keep hustling.
6) FREEKICK SPECIALIST
📐 The best free-kick you've seen is ________

🇭🇺 Dominik Szoboszlai ⚽️#HBD | @MLSZhivatalos pic.twitter.com/QJ7QRQZZC7

— UEFA EURO 2020 (@EURO2020) October 25, 2020
Out of the 44 assists he has, 14 of them have come from set-pieces. Taking freekicks is one of his biggest strengths and he is surprisingly great at it. Even though he isn't the most experienced player on the pitch but when it comes to freekicks and corners, Dominic Szoboszlai is the first man to step up.
7) THE MATCH THAT CHANGED HIS LIFE
The 2018/19 season was not going well for the youngster. By the end of the season, he only had 16 appearances out of which 9 was from the bench. Dominik Szoboszlai desperately needed a good game and he got one before it was too late.
On 14th March 2019, RB Salzburg was playing Napoli in the second leg of the Round of 16 of the Europa League. Dominic Szoboszlai was subbed in at the 74th minute and he played some amazing football. He provided one assist and his overall game was also commendable. Although Salzburg lost on aggregate, it sure was a good day for Dominik Szoboszlai as his performance after that day had improved by many folds.
8) HE MUST BE HAVING THREE LUNGS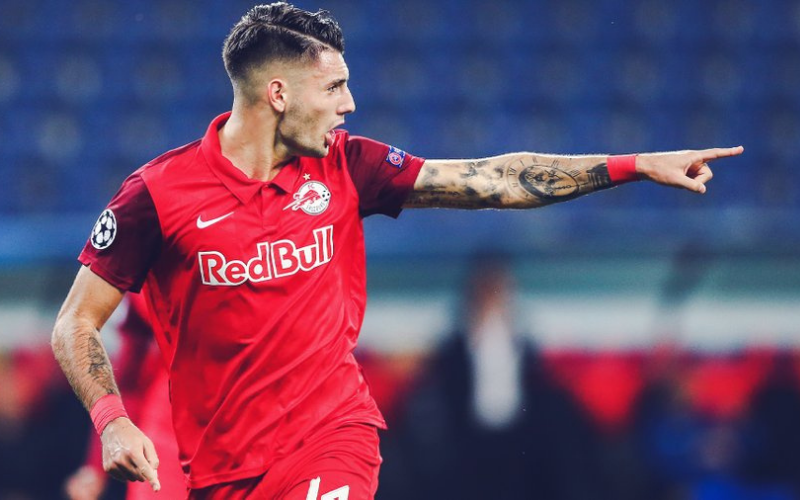 Dominik Szoboszlai is the definition of the perfect modern-day attacking midfielder. He keeps his engine running throughout the 90 and doesn't even let it affect his game. He is fast, he has insane passing ability and even has a decent shooting accuracy. He has a xa (expected assist) of 1.38 this season so far and is one of the assist leaders of the Austrian Bundesliga with 7 assists. His stamina enables him to track back and hence he might also fit as an 8/10 hybrid central midfielder.
9) HIS IDOL, CR7
🗣 "As a child, my dream was to play against [Cristiano] Ronaldo, next summer dreams come true"

Dominik Szoboszlai after helping Hungary qualify for Euro 2020 pic.twitter.com/iFGRoPYAwR

— Football Daily (@footballdaily) November 18, 2020
Dominik Szoboszlai is a huge fan of Cristiano Ronaldo and has grown up watching Ronaldo rise through the ranks and become a legend. He said that he still looks up to him and is a great admirer of his work ethic and has learned a lot from him. He also admires Pogba and Krooz because they have similar playing styles and positions and he wants to reach their level one day.
10) FUTURE AT LEIPZIG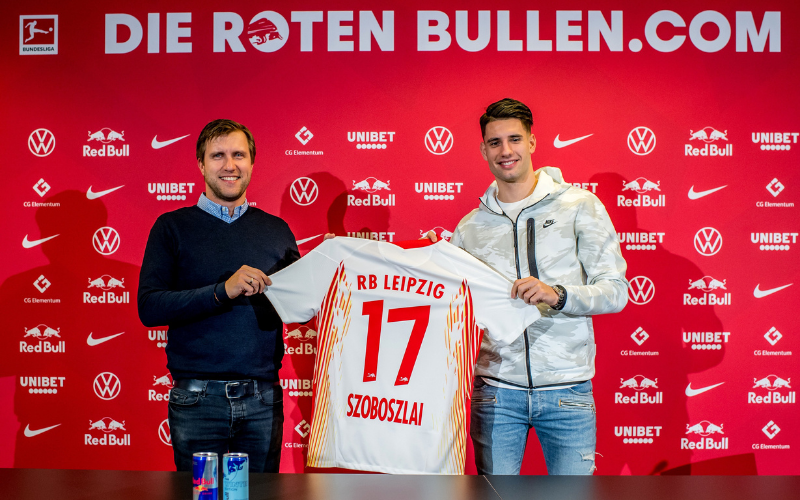 RB Leipzig signed the youngster on this year's January transfer. Julian Naglesmann, the current coach of RB Leipzig is known for bringing the best out of young talent and we can't wait to see how Dominik Szoboszlai will improve under the young manager. All of the Leipzig midfielders are known to have high attacking awareness and tend to press high. The midfielders need to have pace and stamina to continuously move from box to box playing on both halves of the pitch.
Dominik Szoboszlai has all the qualities required to fit into the midfield of Leipzig. Dominik is double footed and is a versatile player, he can play one of the attacking midfielders, he can play in the left-wing and also can try and fit into a defensive position. Naglesmann said, " "I think he's rightly coming here with a lot of self-confidence and I'm sure he'll integrate himself well and will definitely be able to help us."
Leipzig is surely going to get stronger with this new addition and might get to the top of the table in the coming fixtures