Denmark have certainly won the hearts of every football fan this Euros, and their recovery from the lows after talisman Christian Eriksen was ruled out of the tournament due to an unfortunate cardiac arrest in their first game against Finland is a story for the ages.
And a key part of that recovery has been the performances of Joakim Maehle. The Atalanta wing-back, who has featured in all four games for the Danes, has been in dazzling form and capped off the last two games with two goals of the highest quality.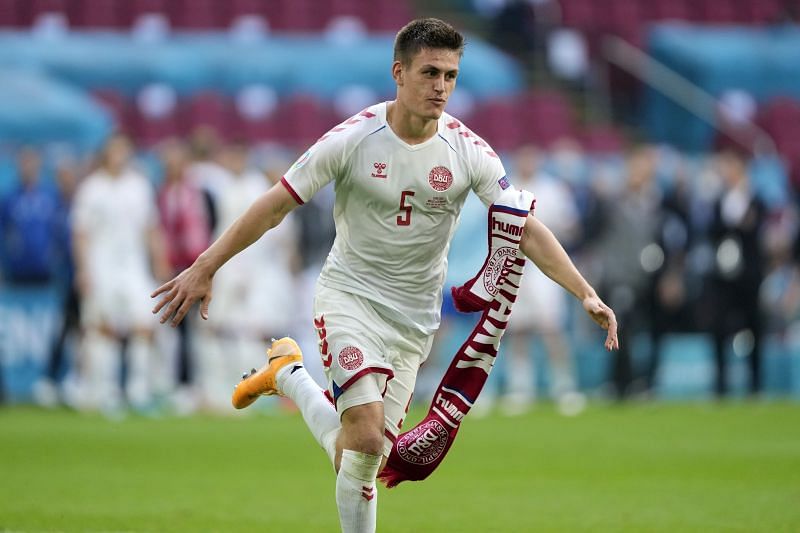 (Image Courtesy: UEFA Euro 2020 / Twitter)
Everyone might have known this about the 24-year-old. But how many facts do you really know about Joakim Maehle? FootTheBall takes you through 10 facts about Maehle that you may not know about.
1) A HOMETOWN HERO
Maehle hails from the small town of Ostervra, which is in Vendsyssel, the northernmost district of mainland Denmark. More of a fishing town rather than any other activity, Ostervra has a current population of around 1300.
Maehle is a local hero, because of his progression into a star performer for his country and hailing from such a small town.
2) FOOTBALL IN HIS VIENS FROM A YOUNG AGE
As a boy originating from a town with less than 2,000 people, Maehle needed to choose his liking at a very young age. Education and football were the choices and although he did continue his education, football was his primary goal in life.
It also helped to have parents and a local club supporting his dream which has now turned into the reality as Maehle had expected.
3) NOT A WING-BACK FROM THE START
In his childhood, Maehle started off as a goalkeeper and this can be seen in the images of him donning the goalkeeping gloves. But this only lasted for a couple of years after which Maehle made his move up the pitch, starting as a winger before moving back into midfield where he stayed for another couple of years.
It was during his final years at Danish club AaB that he made the switch to being wing/full-back for his side and over the years made the position his own.
4) AN UPHOLDER OF HIS NAME
The surname 'Maehle' in the Danish Nordic language stands for ambition, strength, reliability, determination, and professionalism. And all of these can be attributed to the 24-year-old's path to the top.
His determination to make it big from the small town Ostervra, the ambition to star for his nation at a major tournament, and the reliability with which he performs are excellent examples of him upholding the family name.
5) BREAKTHROUGH
After starting off with local club Ostervra IF at the age of five, Joakim Maehle moved to Danish Superliga club Aalborg BK, or AaB, as a 12-year-old. After seven years in the youth system, Maehle was promoted to the first team in 2016, at the age of 19, and made his debut in August 2016.
Although he signed a new contract months later, Maehle had his first breakthrough in his career when he moved to Belgian heavyweights Genk in the summer of 2017. After a tough start to his Genk career, Maehle gradually became the first-team starter and helped the team win the league in 2018-19.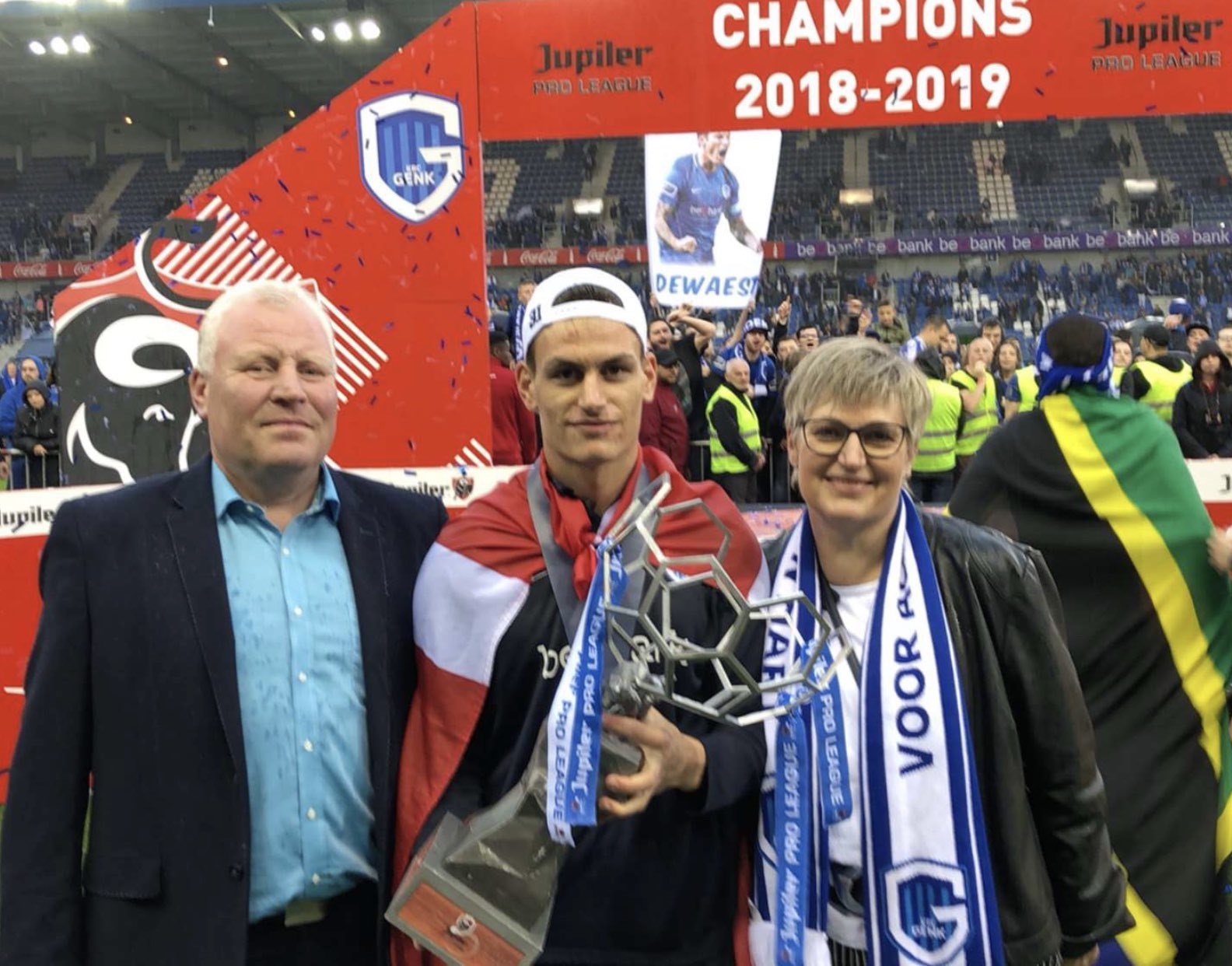 (Image Courtesy: Joakim Maehle / Twitter)
Owing to his performances at Genk, he moved to the Serie A club Atalanta in January 2021 and featured heavily for the Bergamo club in six months.
6) QUITE A VERSATILE PLAYER
As seen during his youth days, Maehle is very versatile and can start in various positions for his team. At Atalanta, he primarily plays as the right wing-back in Gian Piero Gasperini's system while at Denmark, he was seen playing on the opposite side to accommodate Daniel Wass on the right side.
He is also adept at playing as one of the midfielders as he can use his attacking instincts to create chances for his teammates from the middle of the park.
7) HIS AFFECTION FOR TRAVELLING
Like many other footballers, Joakim Maehle likes to travel across the world during his vacations as a player and tends to prefer scenic destinations rather than seasides and beaches.
Many of his travels can be viewed on his Instagram profile and most of them feature Maehle at monuments such as the Eiffel Tower.
8) A LOW SOCIAL PROFILE
Unlike other footballers in this day and age, Maehle is quite away from posting stuff regarding his family or friends. That can be viewed through his Instagram profile as there is only one post of his family even though the account was created back in 2013.
Maehle also has a Twitter account and even that is similar to his Instagram as it mostly features stuff regarding his time at Genk or his present days with Atalanta and Denmark.
9) WAG?
Maehle is presently unmarried and is also single. He is not dating anyone, at least that is what we can incur as there is no evidence of a partner in his public profile. It can be that the 24-year-old wants to focus on his football and want to prosper in his career.
But it is also possible that there is a secret relationship in his life that he has not yet revealed to the public.
10) LIFESTYLE AND NET WORTH
Maehle's net worth is estimated to be around €1.5 million which is primarily the salary he gets paid while playing for Atalanta. He is estimated to earn about €28,000 per week.
And like most of the Atalanta and Danish footballers, Maehle lives a conservative life without the flashiness that comes with football.
During his move to Atalanta in the winter of 2021, Maehle was valued at €10 million and that was the fee that the Bergamo club paid to get his services from Genk. Prior to the start of the Euros, the value hovered around the €13 million mark, but after his dazzling performances in Euro 2020, it is certain to increase drastically, much to the liking of his employers.