North London Derby is one of the fiercest derbies in the football world. It is a fixture in which form and competition don't matter. Arsenal and Spurs have been rivals since 1987, which means the neighbours have been quarrelling for 34 years now. With the derby right around the corner, we bring to you the 10 most iconic and memorable North London Derby moments of all time.
1) The Thierry Henry slide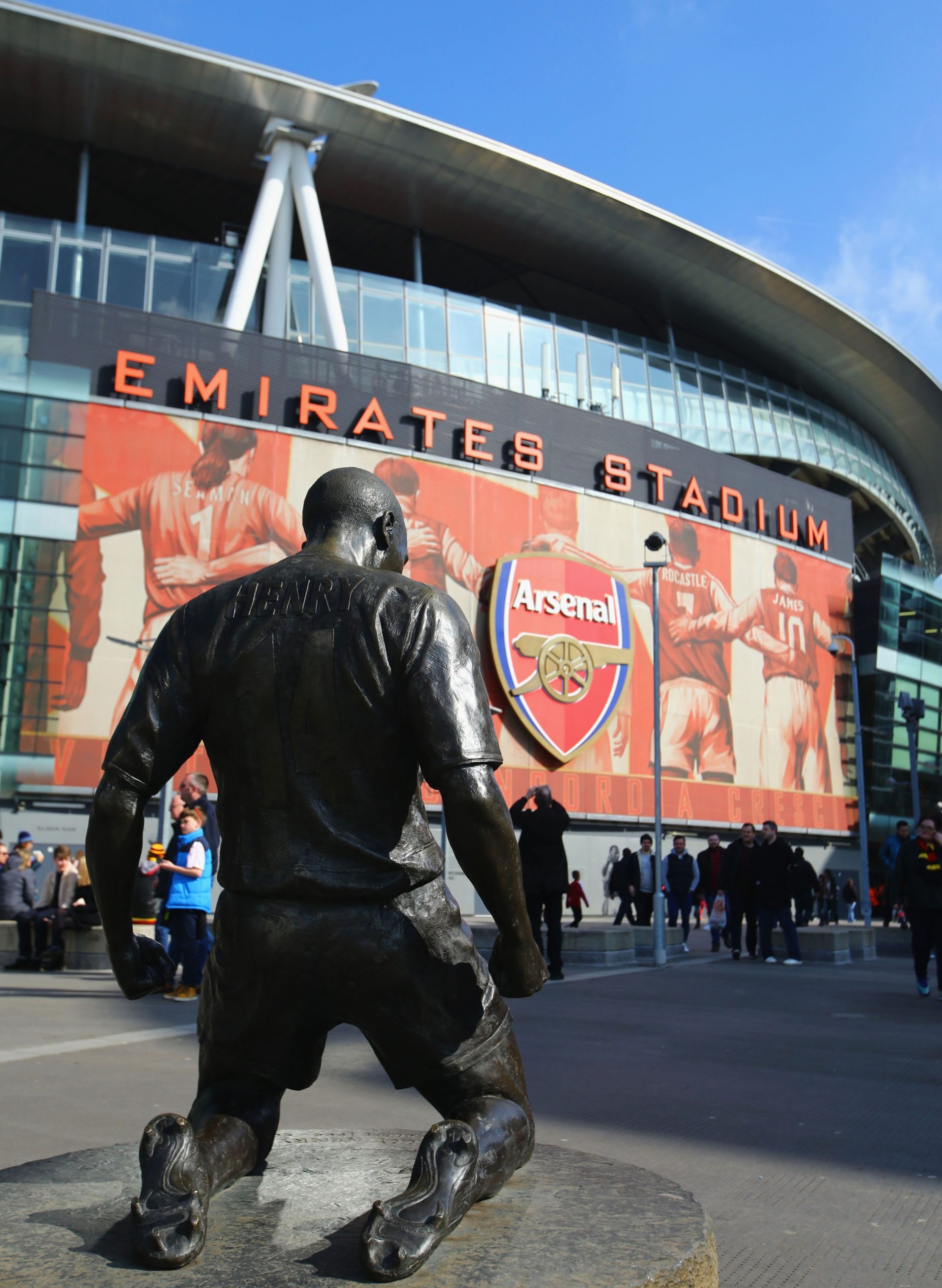 In 2002, Arsenal beat Spurs 3-0 in an away game. Thierry Henry dribbled past the helpless Spurs defenders and scored a goal in the 14th minute, but the goal is not the only iconic thing that happened that day. After scoring, Henry ran halfway across the field and slid in front of a stadium packed with angry Spurs fans. The iconic celebration has its own statue outside the Emirates stadium.
2) The invincible title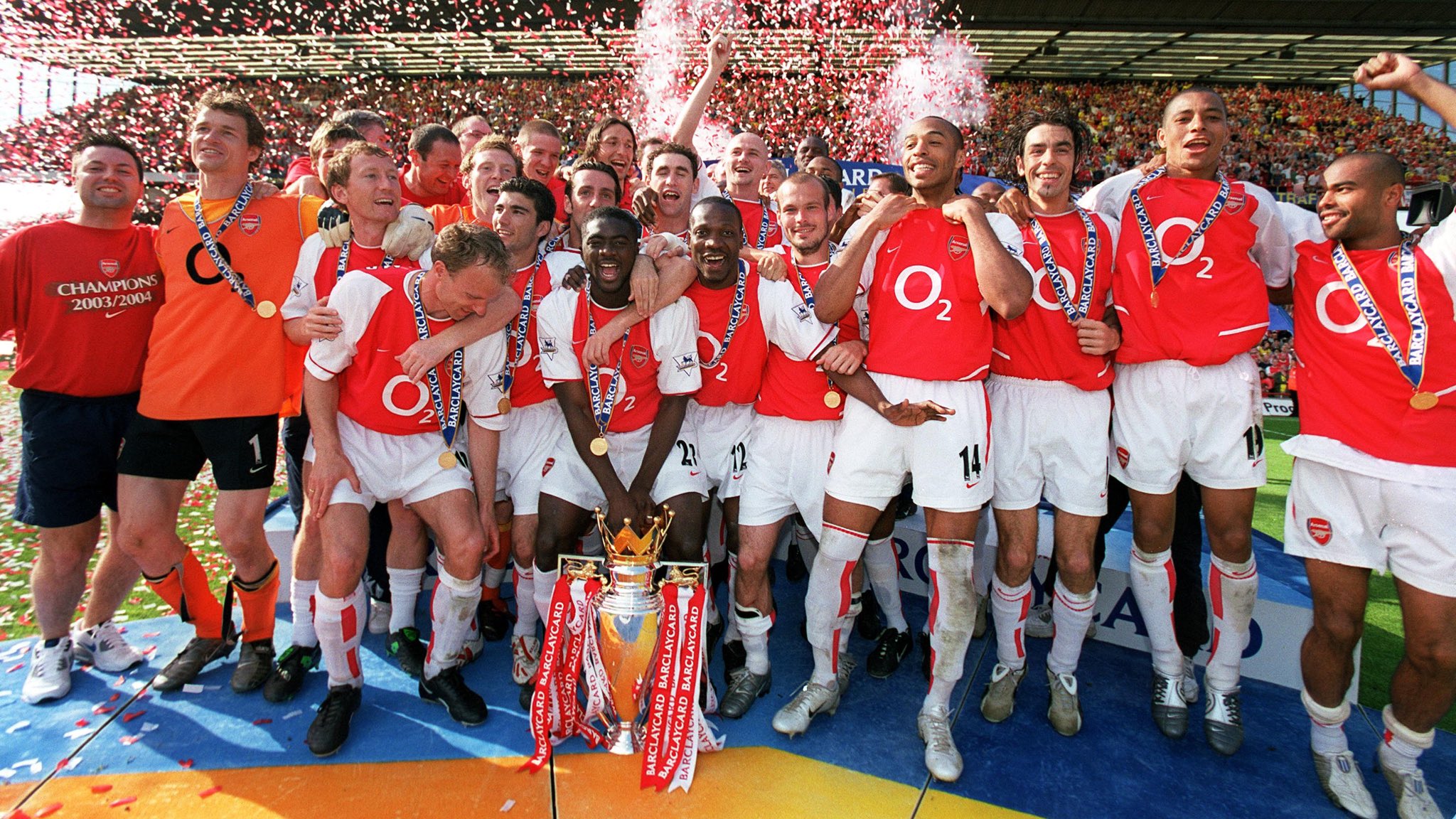 It was the last game of the 2003/04 season and Arsenal needed 1 point to lift the silverware and Spurs didn't look like they were ready to make this easy for 'The Invincibles.' Arsenal got an early 2-goal lead but Spurs later levelled it up and the game ended 2-2. The reason why this game is iconic is that Arsenal got to lift the Premier League trophy at Spur's home ground. That's some way to piss thousands of people off.
3) Iconic Gascoigne
Spurs won the 1991 FA Cup but they had to pass the North London Derby in the semi-finals. Paul Gascoigne, lovingly called 'Gazza', smashed a freekick in the top right corner in the 3rd minute. Nobody expected him to try and score from nearly 30 yards away from the goal but Gazza had other plans. Spurs ended up winning the game 3-1.
4) Bentley's banger
"Absolutely beautiful!"

David Bentley with *THAT* strike for @SpursOfficial 😯#GoalOfTheDay pic.twitter.com/KixoNYDJar

— Premier League (@premierleague) June 22, 2017
David Bentley didn't have a glorious spell at Spurs, but he did have one shining moment in the 2008 North London Derby. The former Arsenal player hit a volley from 35 yards out and the ball ended up in the goal somehow. Easily one of the best goals ever scored in an Arsenal vs Spurs game.
5) Finally a win for Spurs!
⚪️ Spurs 𝟱-𝟭 Arsenal 🔴

🗓️ A night to remember at The Lane, #OnThisDay in 2008. #THFC ⚪️ #COYS pic.twitter.com/6EneykWFnI

— Tottenham Hotspur (@SpursOfficial) January 22, 2021
Since 1999, Spurs hadn't won a single game against Arsenal, but that changed in the 2008 Carling Cup Semi-Final and what a victory it was for them. Spurs beat Arsenal 5-1, starting the scoring in the 3rd minute itself. The rest of the game was horrible for Arsenal players as they even started blaming and arguing with each other due to the pressure. Overall, it was a North London Derby to remember for many years by both sets of fans, but in different contexts.
6) Decided in 11 seconds
On this day in 2009: Arsenal scored two goals in just 11 seconds through Robin Van Persie & Cesc Fabregas in a 3-0 win over rivals Tottenham.

42': Van Persie ⚽️
43': Fabregas ⚽️
60': Van Persie ⚽️#afc pic.twitter.com/0d1KcmOGfq

— afcstuff (@afcstuff) October 31, 2020
In 2009 Arsenal won the Noth London Derby 3-0, courtesy of 2 goals in quick succession by Van Persie and Fabregas. After Van Persie's goal, Spurs gifted the ball to Fabregas right after kickoff and Fabregas dribbled his way past the Spurs players and buried the ball in the net. After scoring 2 goals in 11 seconds, Spurs had clearly given up and had accepted their shameful defeat.
7) How the turntables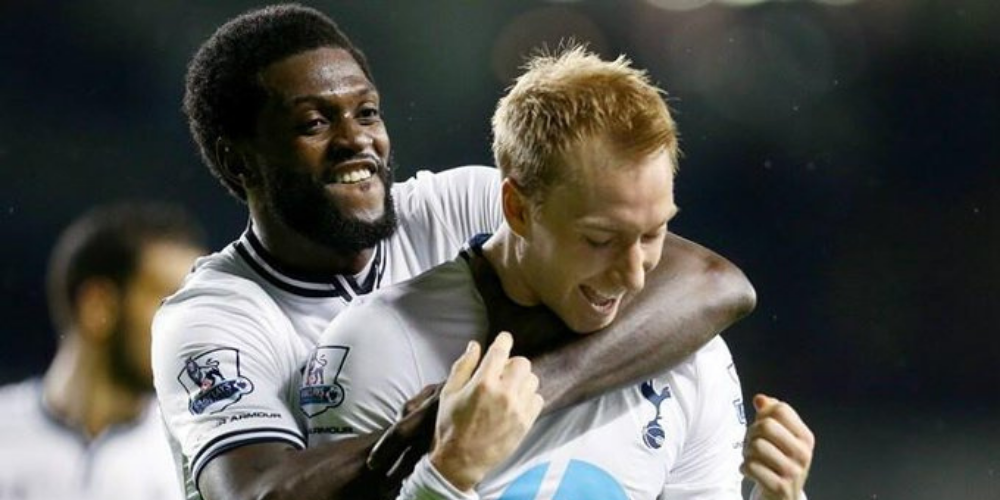 Emmanuel Adebayor was in top form heading into the 2012 North London Derby at the Emirates Stadium. After scoring in the first 10 minutes, Spurs fans were convinced that they are getting a win over Arsenal this evening but things changed drastically when Adebayor made a stupid tackle at Santi Cazorla and was sent off. With their goal-scoring machine gone, Spurs faced a hard time creating scoring opportunities and Arsenal ended up winning 5-2.
8) THAT Walcott taunt
Walcott makes 2-0 gesture to Spurs fans as he's stretchered off #afc pic.twitter.com/PWHb6g63Kg

— ITV Football (@itvfootball) January 4, 2014
While Arsenal were winning a home game against Spurs comfortably with a 2-goal lead, Theo Walcott got injured with 19 minutes left on the clock. While the winger was being carried out of the game, the visiting Spurs fan started pelting coins at him. As a reply, Walcott gestured 2-0 with his hands in order to show who the boss was. This might be one of the most savage moments in football history.
9) Angry Arsene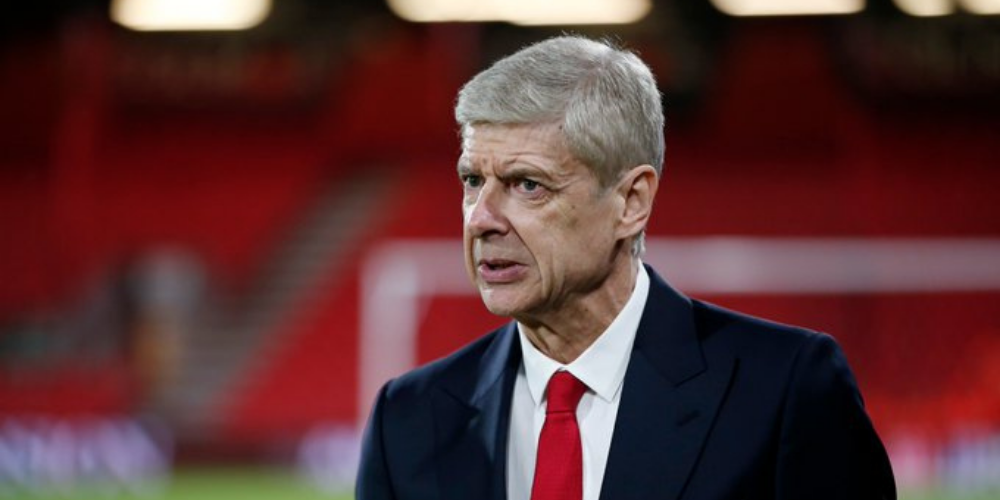 In the 2006 North London Derby, Spurs played really well throughout the game and scored the only goal in the game at the 1-hour mark. While they were scoring the goal, one of the Arsenal players was lying injured in the centre of the field. Arsene were furious that Spurs scored the goal even though they had a player down and felt it wasn't good sportsmanship. Although Thierry Henry came in later and levelled the game, Arsene didn't leave that pitch happy and even refused to shake Spurs' manager's hand.
10) A "HarryKane" that swept away Arsenal
Remember when Harry Kane did this against Arsenal? 🎯pic.twitter.com/SBLpJDvMFI

— Goal (@goal) August 30, 2019
For those who don't know, Harry Kane was originally part of Arsenal's youth squad but he then joined the local rivals Spurs, a decision Arsenal would regret for years to come. In 2016, Harry Kane scored a spectacular goal against Arsenal, showing Arsenal fans the world-class player Arsenal lost to a rival club. Kane has tormented Arsenal in pretty much every derby ever since.