Football is a sport that goes way beyond the 90 minutes on the pitch. It means everything to players and fans. Club football represents the best of football, but it is international football that represents the spirit of the game. The best of the players get to represent their nation on the biggest stages and win international glory. Playing for their country is a matter of honour for the players.
When players put on their National Kits everything else is set aside. They go on to the pitch and give their all. When they do win glory that feeling is beyond expression. We at FootTheBall bring you some of the best players who have spoken about representing their country on the biggest of stages.
10) SUNIL CHHETRI – INDIA
Sunil Chhetri is the saviour of Indian football. India is a sleeping giant in terms of footballing capacity. Chhetri has been carrying the country and its hopes for many years. He has played in the AFC Asia Cup with India a couple of times and fully cherishes every moment of it.
Chhetri who recently broke Lionel Messi's international scoring record was excited about rumours of India hosting the 2027 Asia Cup. He said " There is no bigger honour and privilege than playing for your country and for our nation to host the AFC Asian Cup 2027 would be even bigger. I think it will be the best gift for the fans and for everyone in the country".
9) VLADIMIR COUFAL – THE CZECH REPUBLIC
The Czech Republic international's stock rose exponentially in the last year. He has imposed himself excellently in the Premier League. He naturally became a key player for the Czech Republic team at the Euros this time. He already kept a clean sheet and assisted once in their win against Scotland this week.
🇨🇿 EURO comes soon and we are ready 🇨🇿 @ceskarepre_cz pic.twitter.com/gfrWvAJSio

— Vladimír Coufal (@Coufi5) June 9, 2021
Coufal was excited to represent his country at the Euros."In the summer Euros, we can be successful as our team from '96. It's a very difficult group. We've got two games away against England and Scotland. Croatia are strong as well. We respect the successes of the past, particularly the team of 1996, but football has progressed so much since then"
8) ROMELU LUKAKU – BELGIUM
Lukaku has been in the form of his life. The striker has transformed into a complete player at Inter Milan under Antonio Conte. He holds the key for Belgium's golden generation at this year's Euro. Lukaku has been an ever-present for Belgium since the 2014 World Cup.
Belgium is a diverse country and Lukaku came from a difficult background but he was happy to keep all the differences aside. He said, " 2014 World Cup was a turning point for me. Ever since I've donned the Belgian kit nothing was more important than the team's success". He'll be determined to win the Euros this time.
7) KAI HAVERTZ – GERMANY
Havertz was the man of the moment a month ago as his goal won the Champions League for Chelsea. He broke many records with his prodigious talents. Now he is trying his with the German National Team to help the Die Mannschaft have a successful run at the Euros.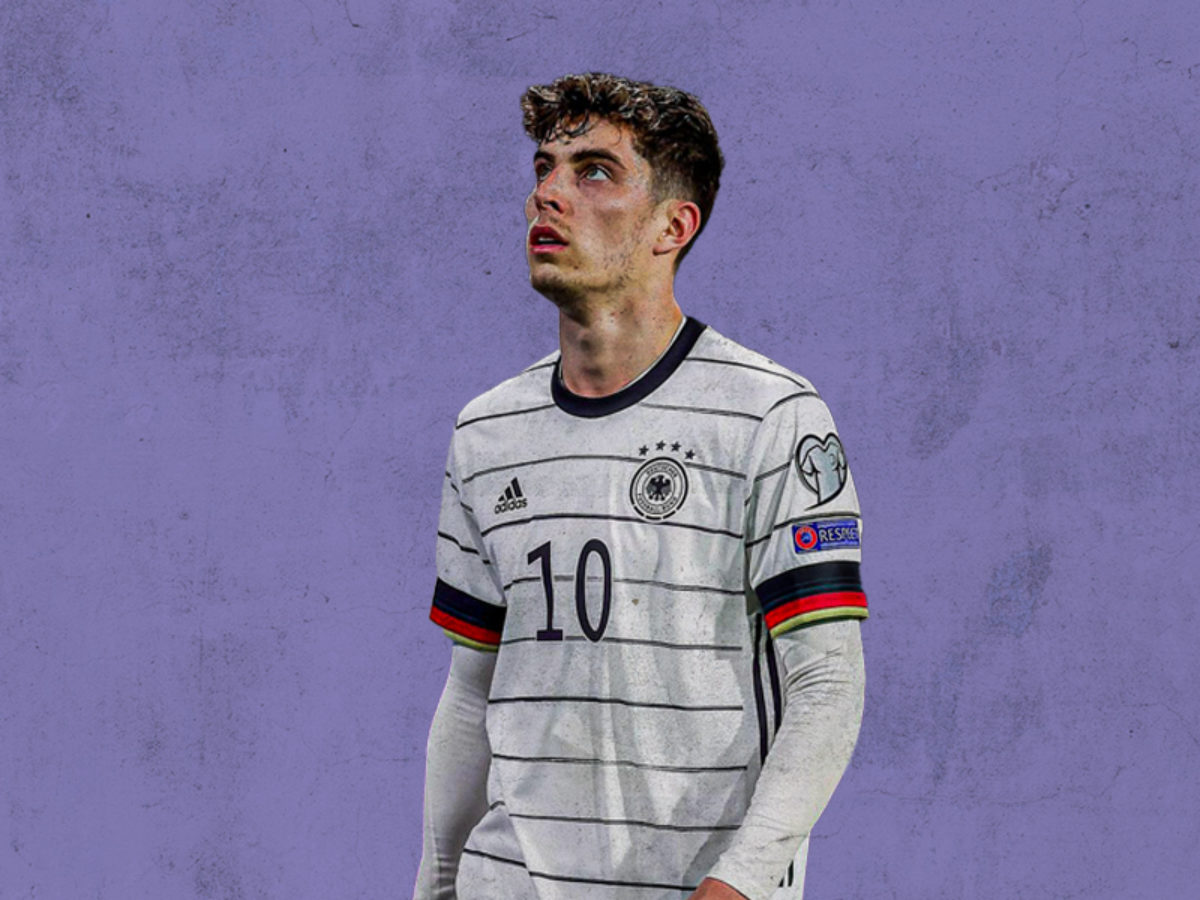 When Havertz scored his first goal for Germany in 2019 he said " It means a lot for me to play for Germany. I dreamt of this moment as a kid and now my dreams have come true. Id like to help my team hopefully at the Euros". He had little idea back then in 2019 as the tournament got postponed by a year due to the pandemic.
6) MARCUS RASHFORD – ENGLAND
Rashford has been growing into a world-class player with each passing season. His game on the field was brilliant and off the field, he was a wonderful human being. His campaigns to eradicate hunger amongst children and fight racism showcased his philanthropic side.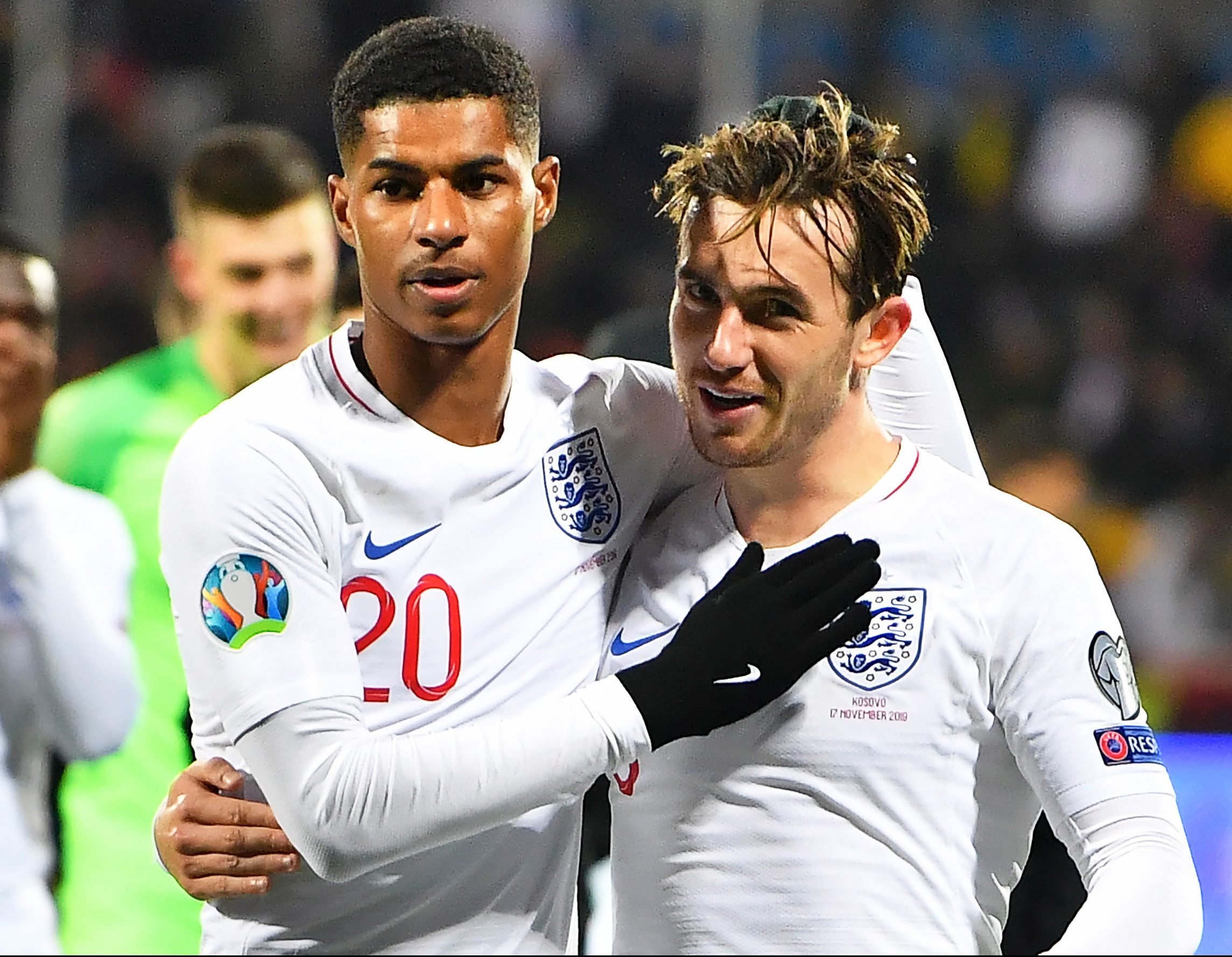 Rashford loves representing England. He knows the importance of each and every team in any team's success. Even though he's not a starter at the Euros he's glad to contribute from the bench. "We go together as a squad that's trying to win a tournament. Whether or not you're starting in the first 11 you've still got a massive role to play if we want to win the tournament", he said. Such maturity from the Manchester United superstar.
5) KEVIN DE BRUYNE – BELGIUM
Perhaps the best midfielder in the world now. Kevin de Bruyne is in a league of his own for the past two years. His lofty standards elevate his Manchester City side and his Belgium side looked a different proposition when he came on for them yesterday.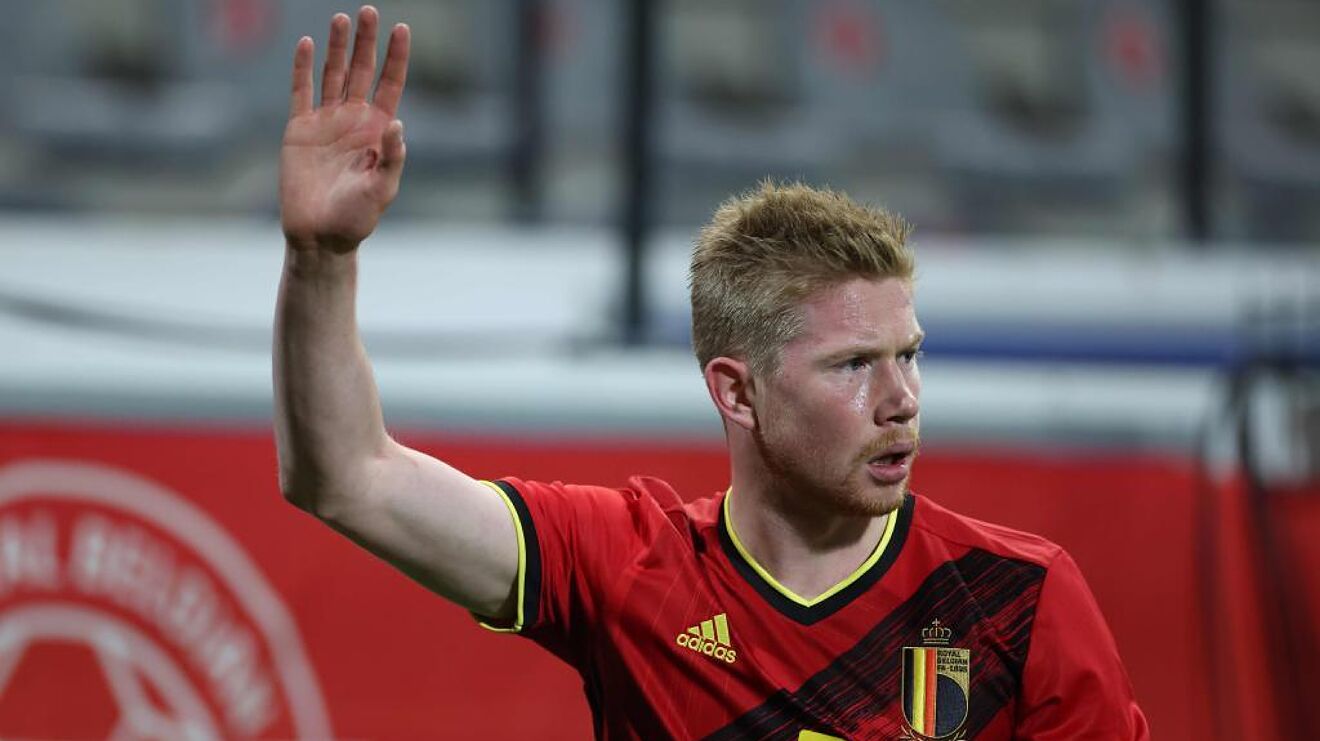 De Bruyne also emphasizes the fact he puts the nation above anything else. He commented on his country's diverse scenario and how it motivated them to do better. " It's a difficult environment growing up sometimes but the moment we come together for our country we do it for the Red Devils. This Euro gives us the chance to win something for our people."
4) HARRY KANE – ENGLAND
The English forward enjoyed a world-class campaign this time. He was on another level as he won the golden boot in the Premier League and had the highest assists. Kane is also the captain of the England national team that seeks to bring the trophy home.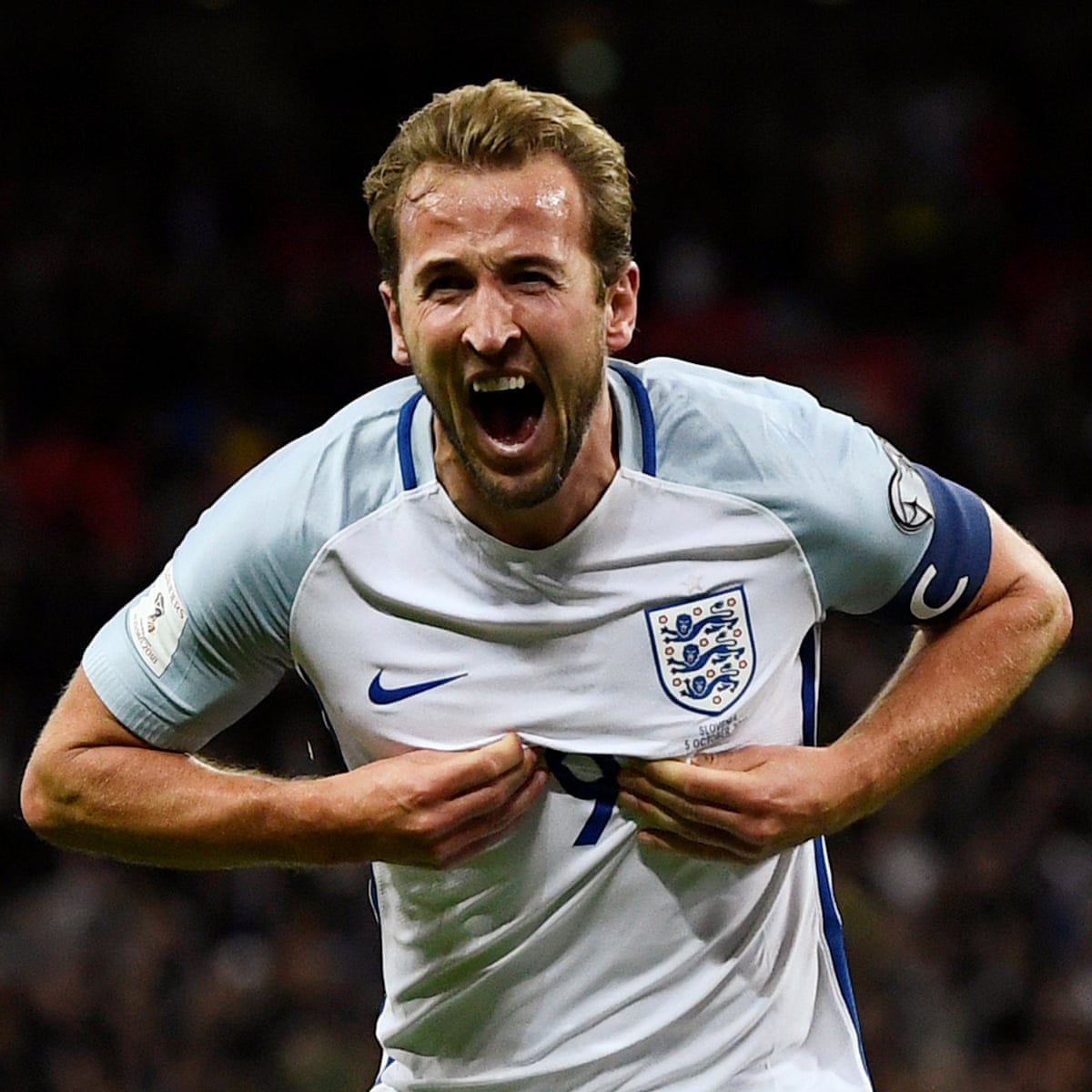 Ahead of the tournament, Kane remembers the moment when he first captained the English side. He said " It was probably the most special moment, personally, of my career so far. It was quite emotional to be given the chance. I have said before I would love to be England captain ." This Euro might be the one to put an end to England's eternal wait for an international trophy. Kane would go down as the best of their leaders.
3) NEYMAR JR – BRAZIL
The freestyling Brazilian endured a mixed campaign with his PSG side. When he puts on the Brazilian yellow he shows his best. His skill and finesse on the ball are exquisite. Having missed their Copa triumph in 2019 he wants to be the one to help them defend their crown this time.
Entrevista do Neymar após o fim do jogo, completamente emocionado em vestir a camisa da seleção, valorizem enquanto tem tempo! ❤️🇧🇷pic.twitter.com/GTj0qGahrN

— njdeprê – marlon (@njdmarlon) June 18, 2021
Neymar is closing on Pele's scoring record for Brazil after his recent goals at the Copa this time. He cut an emotional figure as he broke down after today's performance and said " It is a great honour for me to be a part of Brazilian history. To be very honest, my dream was to play for Brazil and put on this shirt. Notching up these numbers is delightful but nothing compared to the happiness I have playing for Brazil"
2) LIONEL MESSI – ARGENTINA
One of the best-ever footballers of all time Lionel Messi has enjoyed every possible success at the club level. When it comes to international football, he has suffered heartbreaks at times. He was so close to glory at the 2014 world cup only to fall agonizingly short. Messi suffered similarly at the Copa as well.
Despite his failure, he still remains hopeful for an international trophy. He reiterated the importance of the Argentinian national team to his career. He said "The tournaments with the Argentina national team are always special. I never would have imagined playing as many matches as I have in this shirt.
I always live it day to day and try to give as much as I can. My biggest dream is to win a championship with this shirt. I was very close a few times. It didn't happen but I keep trying. I will always fight for this dream." Let's hope that he succeeds this time.
1) CRISTIANO RONALDO – PORTUGAL
On the other side of the coin is Cristiano Ronaldo. The legendary Portuguese international matched Messi's every single feat. The only thing that separates them is an international trophy. Having come close a few times Ronaldo finally broke his duck in 2016. His side stormed their way to the title past a star-studded France team.
It was recently revealed that Ronaldo was pretty emotional on the night he won the trophy. He reminded the dressing room how important playing the nation and the people is. He said " I wanted to thank this man (Fernando Santos, head coach) and you guys (team-mates) for doing this. No one believed in us but the truth is we made it. This is one of the happiest days of my life. Forget the individual trophies, this is the one I wanted to win for the people."
These moments only go on to show how important playing for a national team is to any player.