Several football athletes battled poverty, war and other hardships through hard work and commitment. They tackled low academic performance and family breakdowns. Many players became homeless. They were unable to bring food to their table due to a lack of finances. These players struggled tirelessly to break out from the darkness they resided in and emerge before the lights of the football stadiums. 
Here are ten players who overcame adversity to appear in a UCL final
1. SADIO MANE
Sadio Mane was raised in Senegal to a really low-income family who could not even support his schooling. Sadio is just another player who began his career with almost nothing. He discovered his love for football at a young age, and since there was no financial stability to support him, playing with other kids in the neighbourhood was the only option.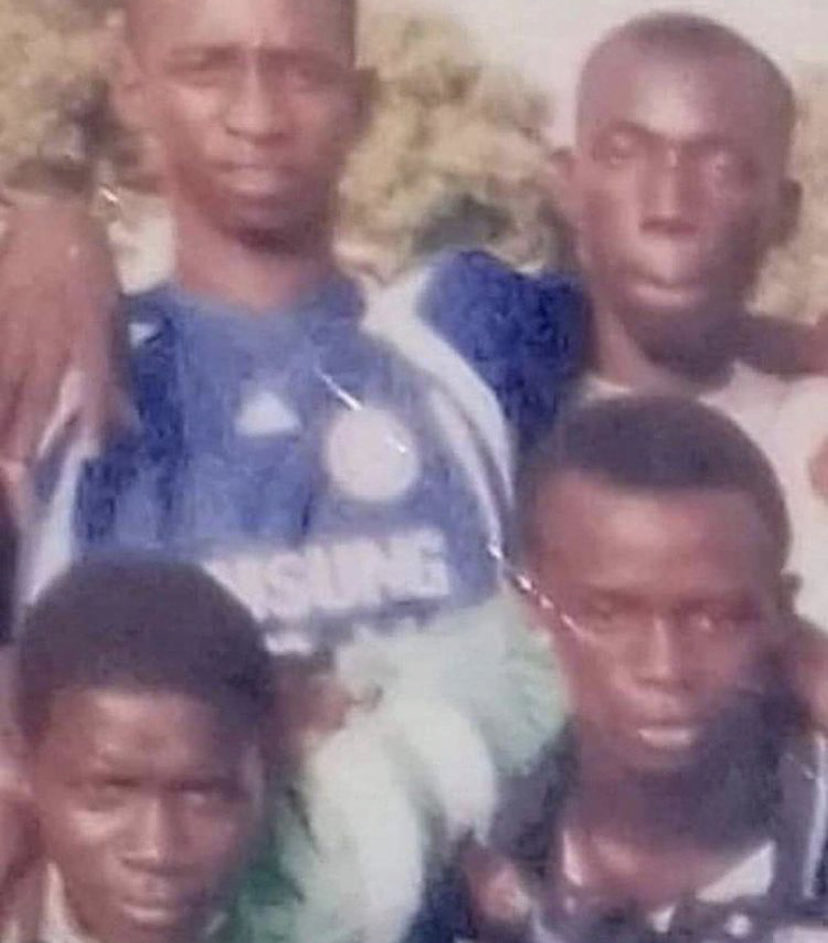 At the age of 15, a French scout discovered him by chance in Senegal and brought him to France to showcase his exceptional talent. He began playing for Metz there. Now at Liverpool, Sadio Mane has featured in two Champions League finals, winning the 2019 edition.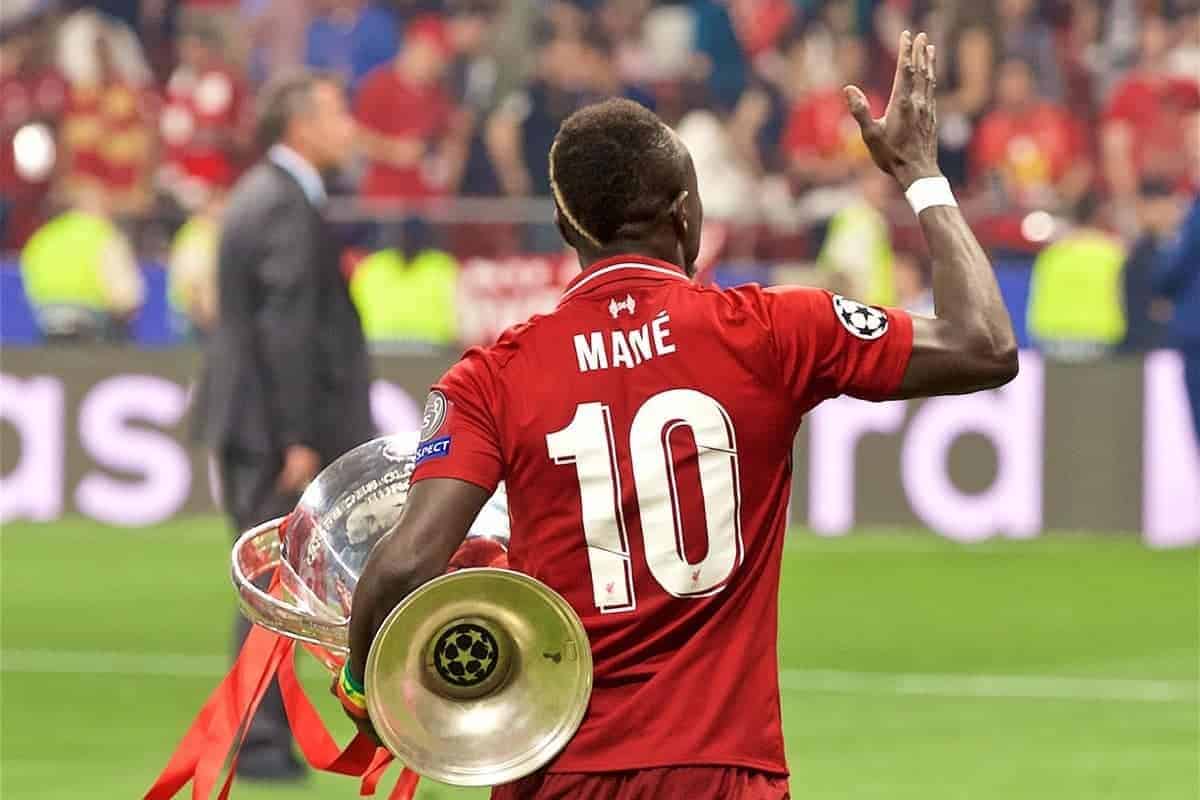 Due to his underprivileged upbringing, his soul is always for the oppressed and needy. He looks at each and every way to assist Senegalese who are less fortunate.
2. ANGEL DI MARIA
Angel Di Maria grew up in Argentina as a poor child who had to labour in a coal mine to help his family pay the bills. Due to his family's low wages, buying football shoes and keeping up with Di Mara's passion was problematic for his family. The Di Maria family lived in a building that also served as a convenience store.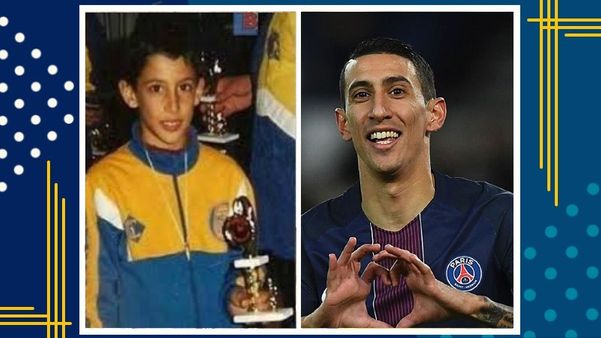 Angel developed hyperactivity, therefore his parents sought medical advice, which concluded that only sports could cure his situation, and so the love tale between him and football began.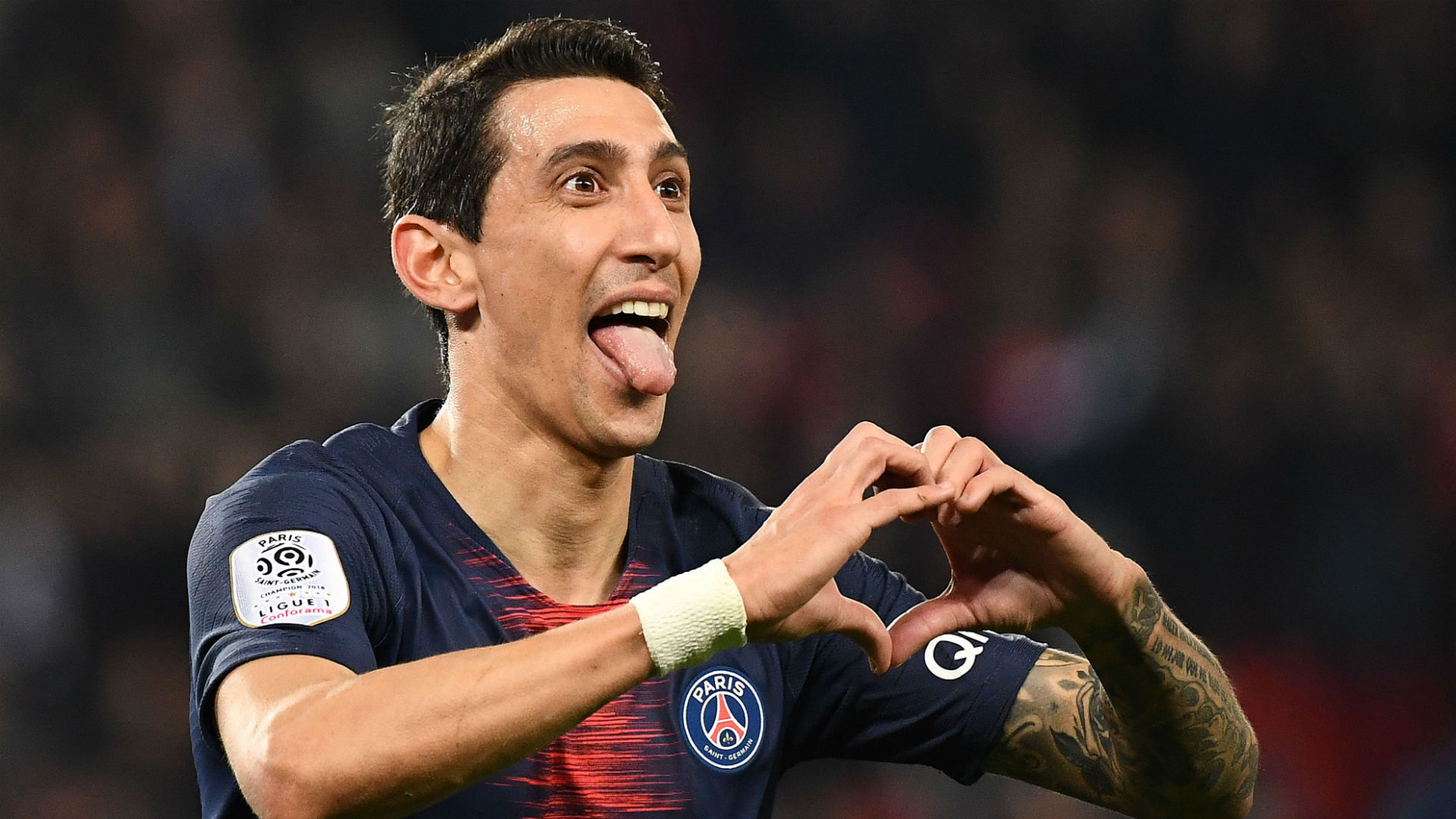 Di Maria had to work his way through poverty to become one of the greatest players of his generation. Football saved his life. A Paris Saint-Germain player now, Di Maria played in the 2020 Champions League Final against Bayern Munich which the German side won.
3. LUIS SUAREZ
Suarez spent his childhood in Salto, where he played barefoot football in the streets. Suarez's father was a porter in dire need of decent employment, so he left Suarez and his six siblings behind. Luis's parents divorced when he was nine years old, and he felt it profoundly.
"Those were difficult days. My parents had separated, and there was the issue of us becoming a family who could never get something. I could never tell my mother or aunt, 'I want these shoes,' and make them buy them for me. It was the unadulterated truth" In an interview, Suarez said.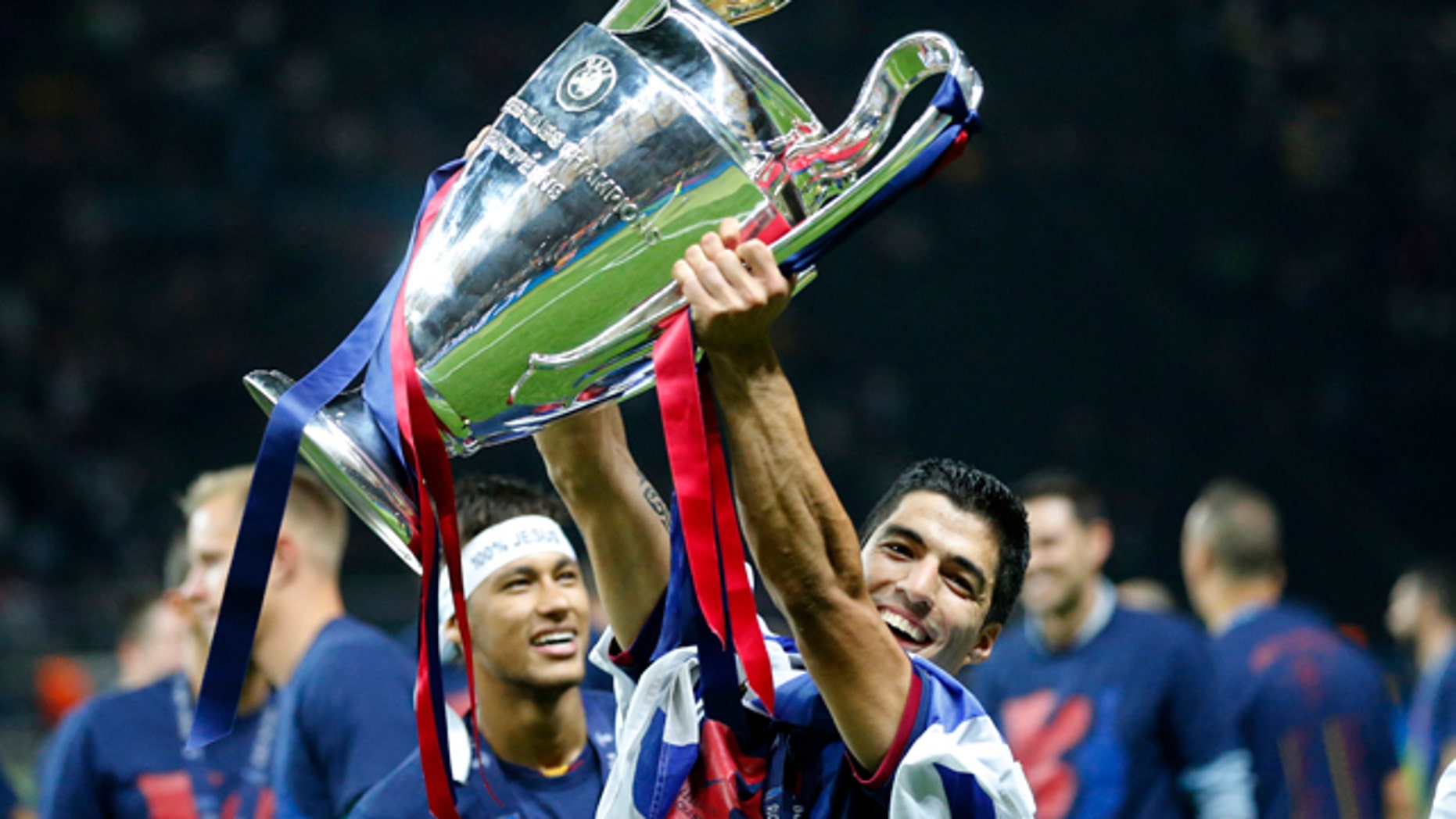 Suarez has always credited his progress in football to the difficulties he encountered as a child. The Uruguayan striker now is one of the best strikers of all time and won the 2015 Champions League final with his former club, Barcelona
4. LUKA MODRIC
Modric had a difficult childhood having grown up in the midst of the Croatian War of Independence. Still, Luka followed his passion to play football despite his turbulent childhood years. 
At this time 25 years ago, Luka Modric was learning to play football by kicking a punctured ball around a hotel parking lot, where his family lived as refugees, in a warzone, after militants burned their house down.

Croatia lost. But Modric still won.#WorldCupFinal #CRO #FRA pic.twitter.com/MSgYXDBjhz

— Muhammad Lila (@MuhammadLila) July 15, 2018
Modric lived most of his youth at his grandparents' house due to his parents' financial hardships. His grandfather was later assassinated by Serbian insurgents and their house was set on fire, forcing the family to flee the city. He was forced to live in a refugee camp in a hotel because his village was occupied.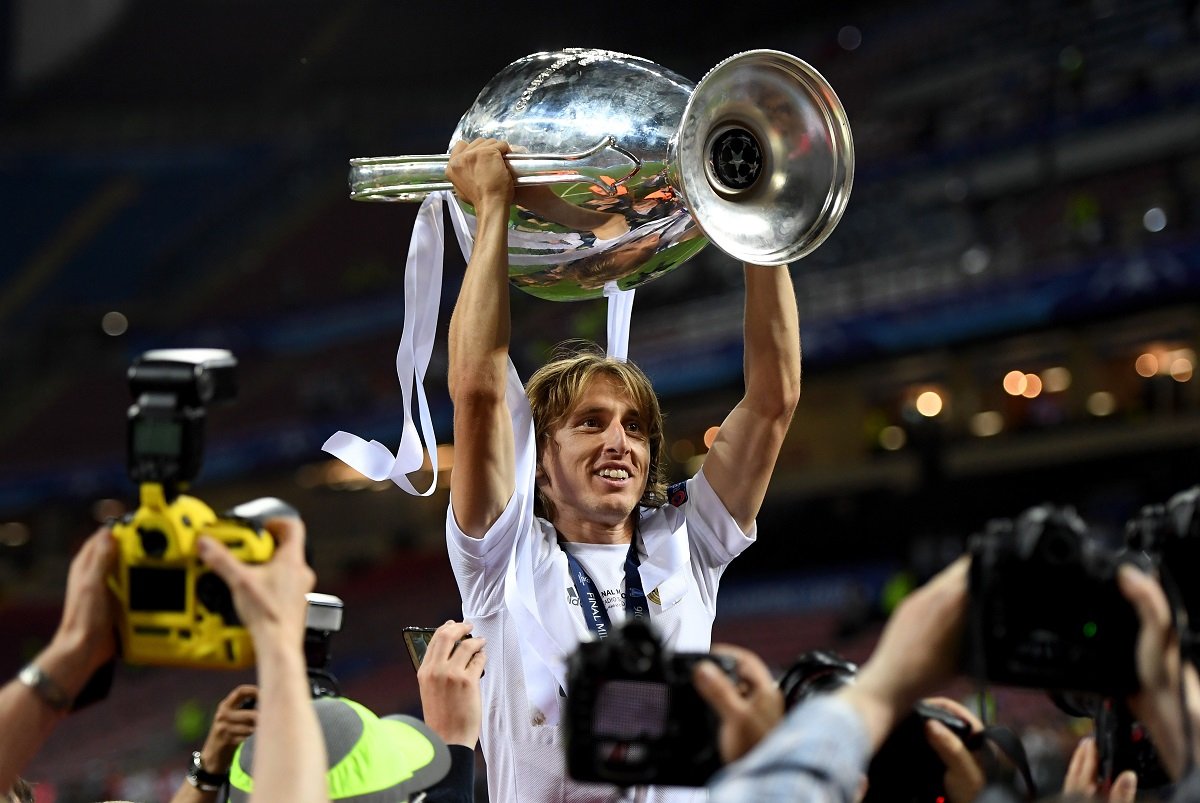 But nothing could stop the little man from Croatia rise to stardom. Luka Modric led his nation to the World Cup final in 2018 and won the Ballon D'or the same year. With Real Madrid, he won four UEFA Champions League, of which, three were consecutive. 
5. FRANK RIBERY
Ribery grew up in Boulogne-sur-Mer, a low-income and impoverished French community. This indicates that he was born into a lower-class household. He insists that football is what kept him out of poverty and homelessness.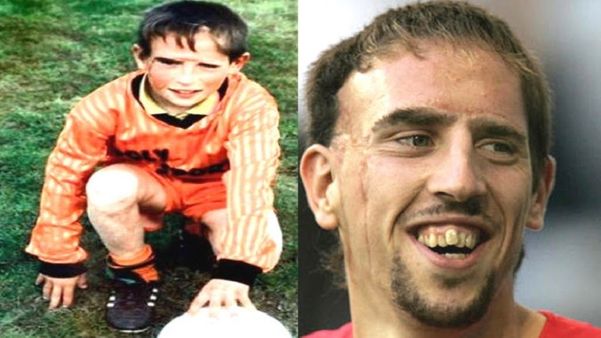 Franck received his prominent facial injuries as a two-year-old after being ushered onto the window of a car in a crash. Ribéry worked as a construction worker with his father before joining Stade Brestois in 2003, which he described as a "learning experience." In an interview, the athlete admitted that he is fortunate to have a successful career after a tough childhood and that his experience helped shape him "into a warrior."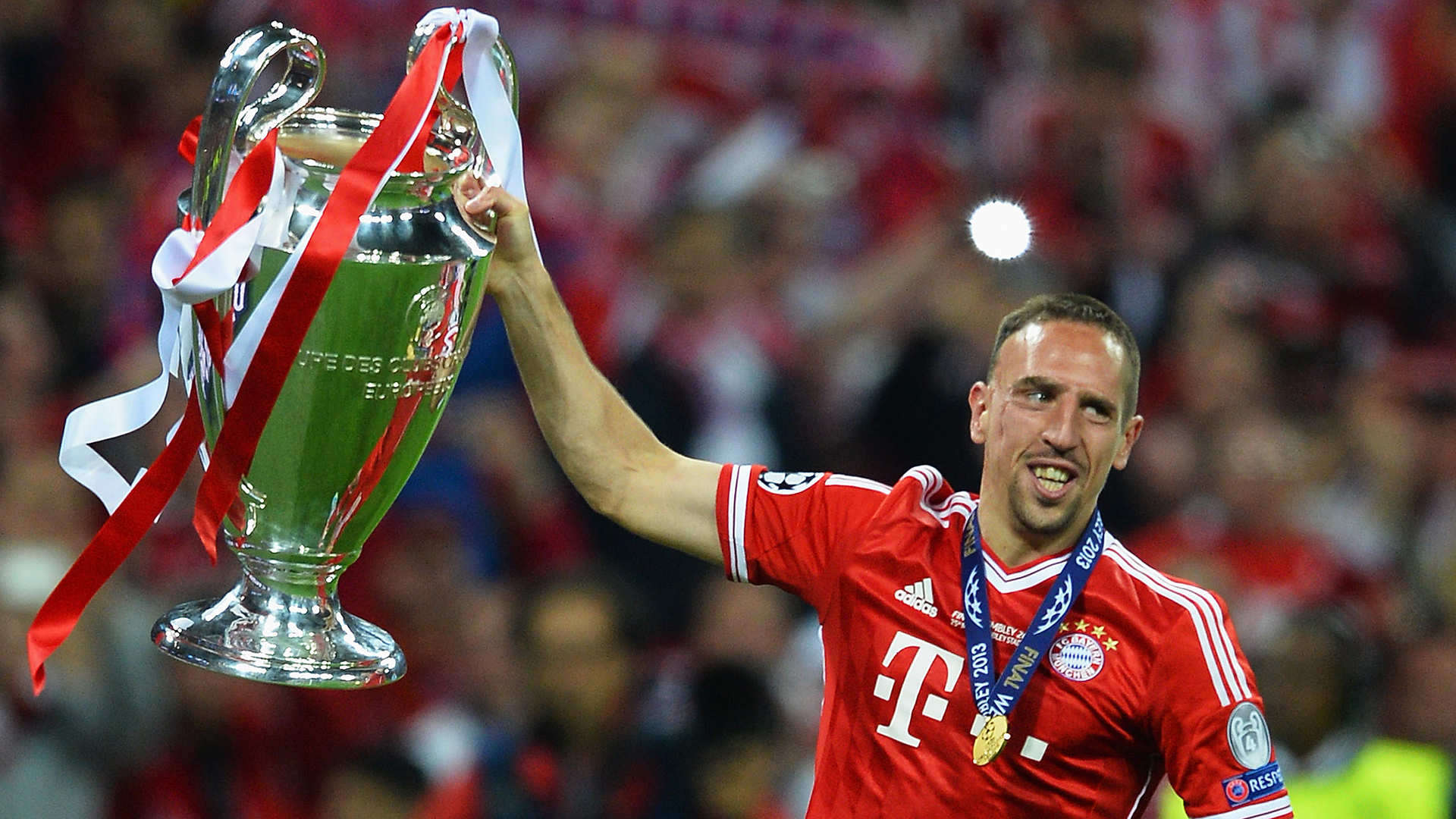 The former Bayern Munich winger featured in two Champions League finals and won the 2013 version of the tournament. 
6. NEYMAR
Neymar's mother and father thought they had lost their son four months into his life when a traffic crash left him covered in blood and the car teetering on the cliff's edge. Growing up in a confined space in his grandfather's house with his sister and parents, Neymar Jr would shine as a prodigy. To recreate the required setting, he used his relatives as makeshift goal posts and training dummies.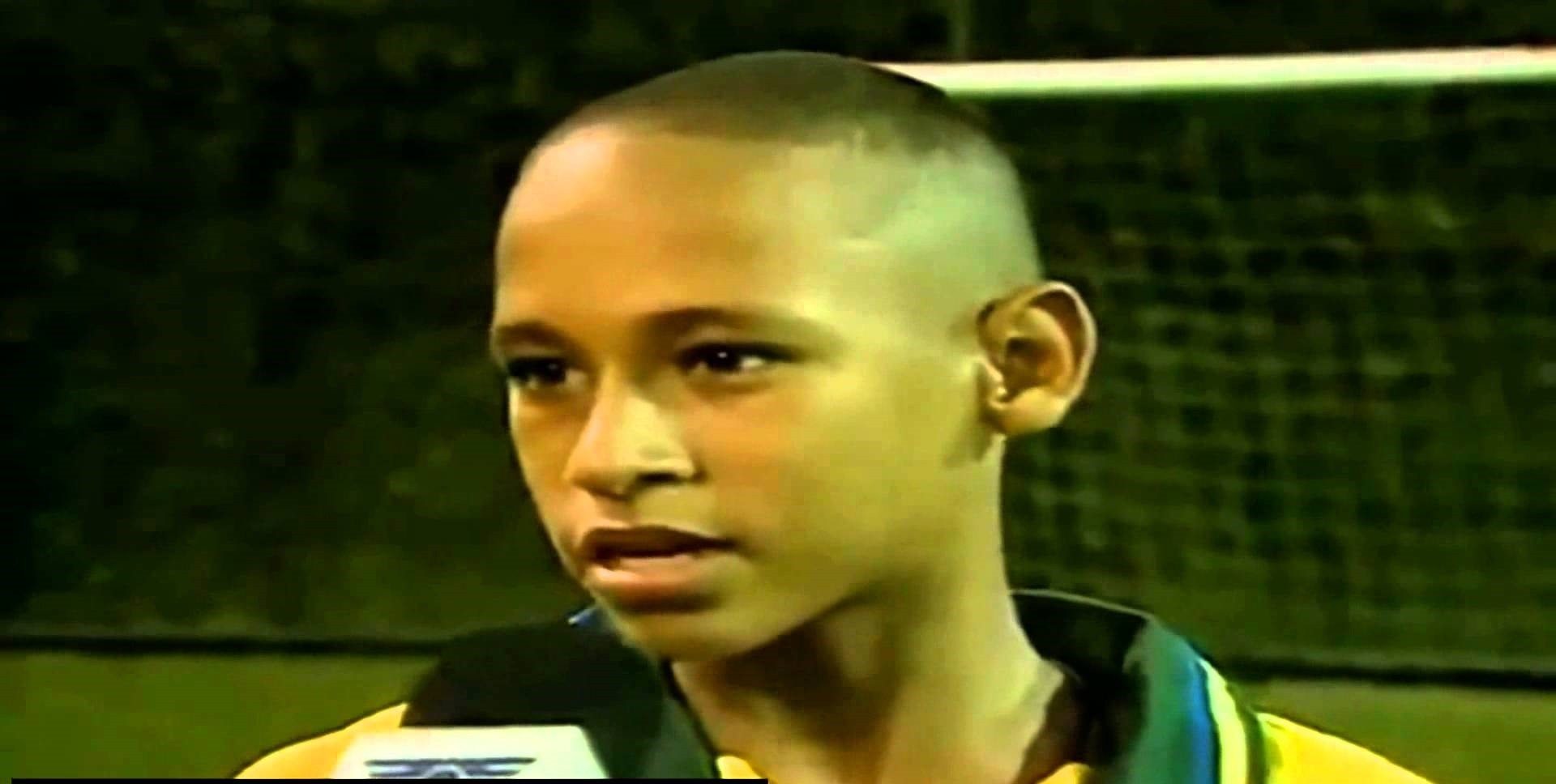 On the ground, Neymar soon adapted from the indoor game and he completely accepted becoming a Santos player while growing up as a Palmeiras fan.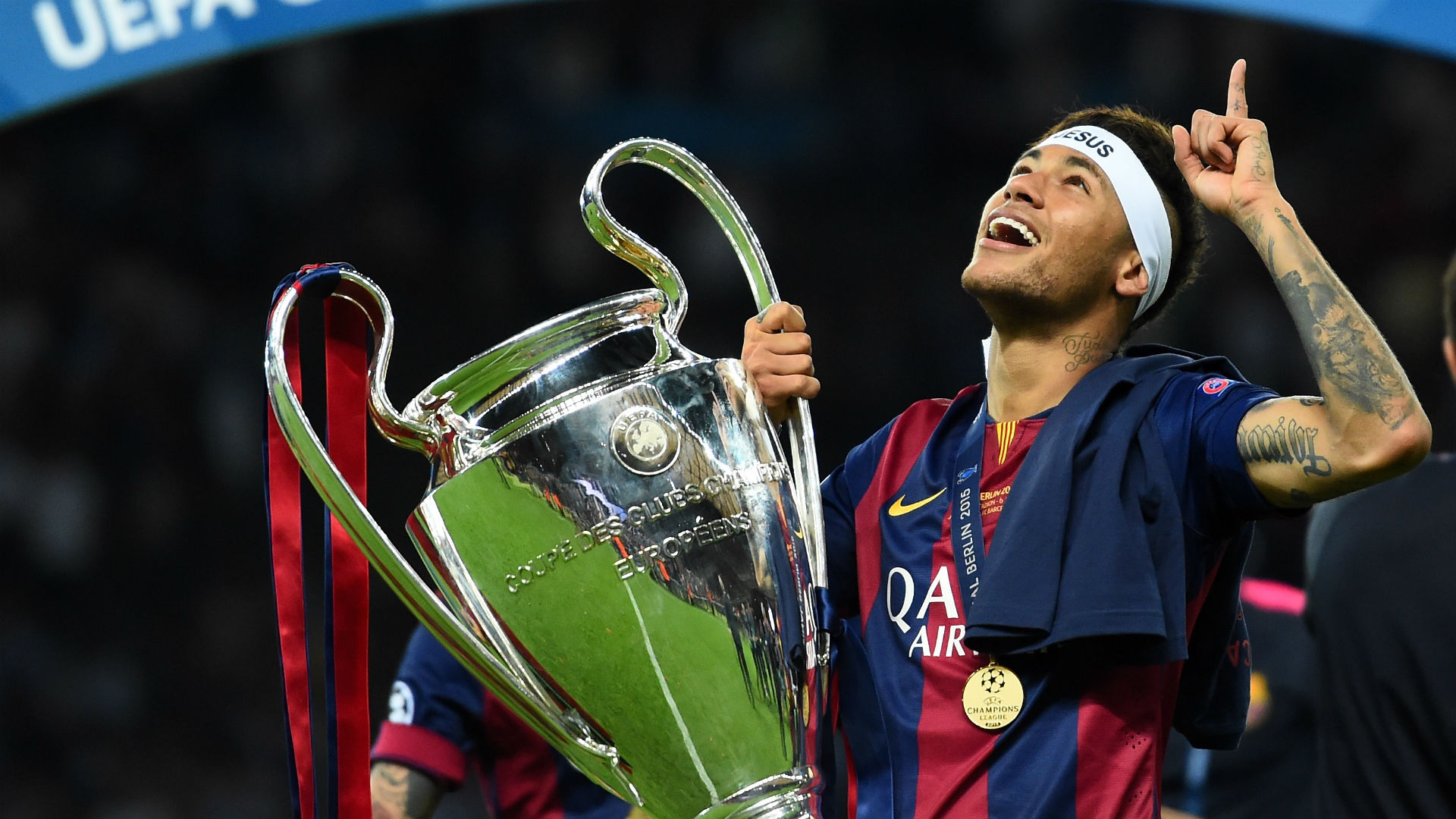 Neymar is now a global superstar and holds the record for the biggest transfer in football history. The Brazillian has featured in two Champions League finals, one with PSG and one with his former club Barcelona. 
7. CRISTIANO RONALDO 
Ronaldo was almost abandoned before birth by his mother before he was born in Funchal's neglected San Antonio neighbourhood on the Portuguese archipelago of Madeira.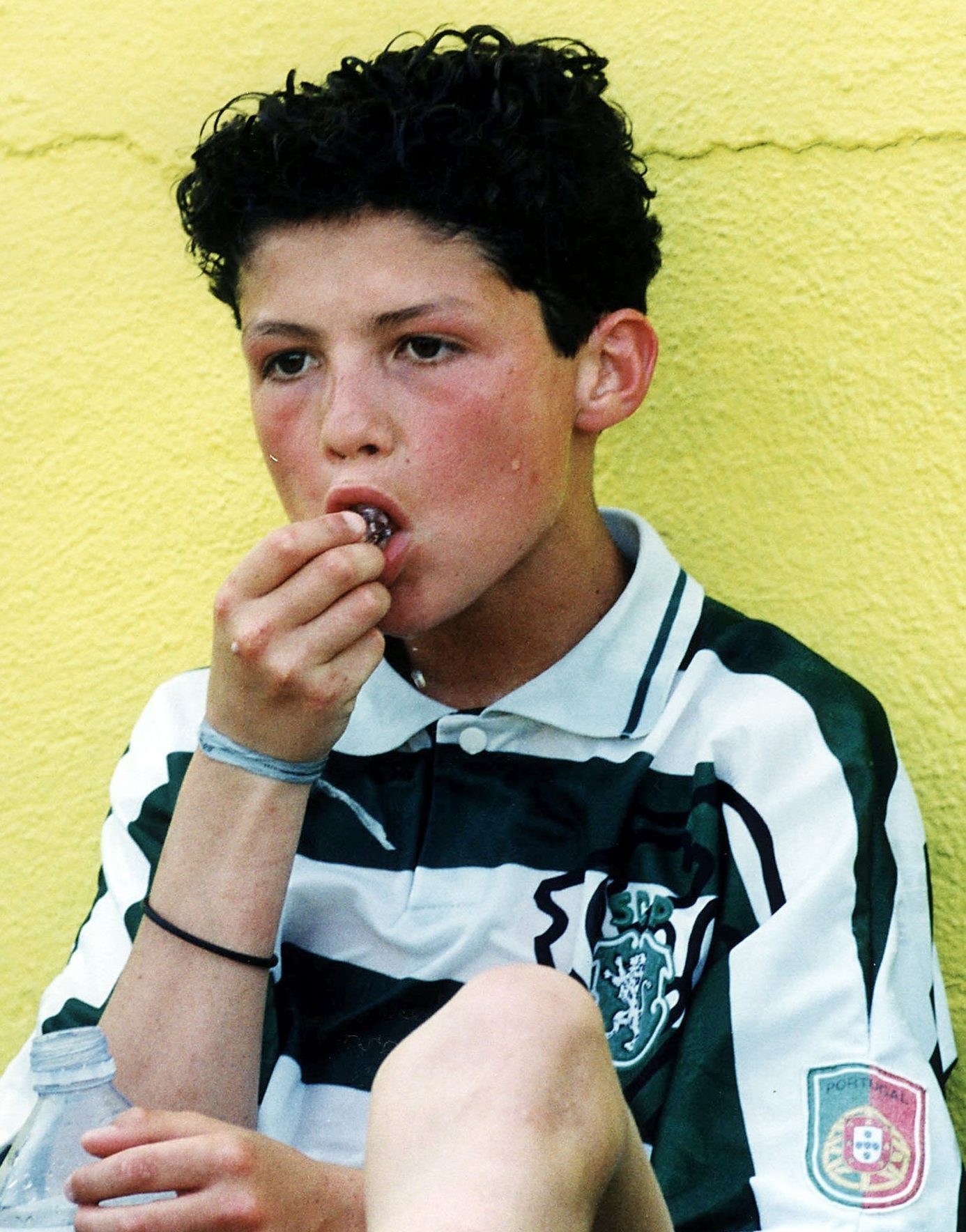 The legend has spoken out about his humble childhood, which was deprived of toys and Christmas gifts, and in which he shared a bed with three of his sisters. He didn't get on an airplane until he signed with Manchester United in 2003.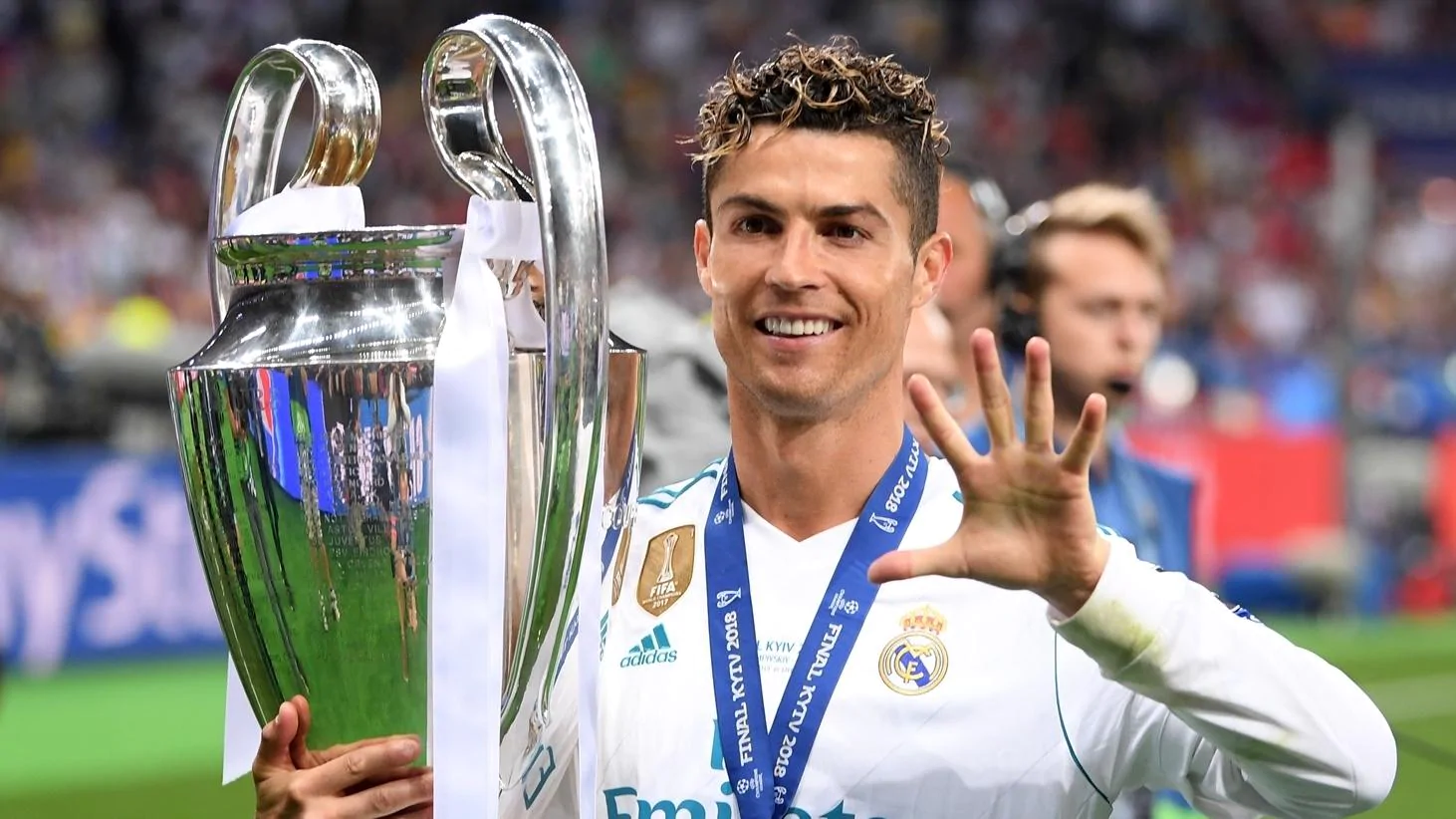 Ronaldo's modest beginnings served him well to carve a road to greatness. He has established himself as one of the greatest football players of all time and has a resume full of accolades. The five-time Ballon D'or winner has featured in 6 UEFA Champions League finals and won 5 of them. 
8. CARLOS TEVEZ
Carlos Tevez was dubbed El Apache after the crime-ridden Buenos Aires neighbourhood of Fuerte Apache, from which he rose to become a popular figure. Tevez has told stories of troubled youth, of heading to school in the morning past the corpses of slain neighbours in the driveway. 
He attributes his dribbling abilities to trying to weave through broken glass and needles in order to prevent illness, even while wearing boots that were so large that his toes were stunted. It was his emphasis on the sport, rather than the life of crime that those around him fell into, that helped him to capitalize on his natural, one-of-a-kind talent.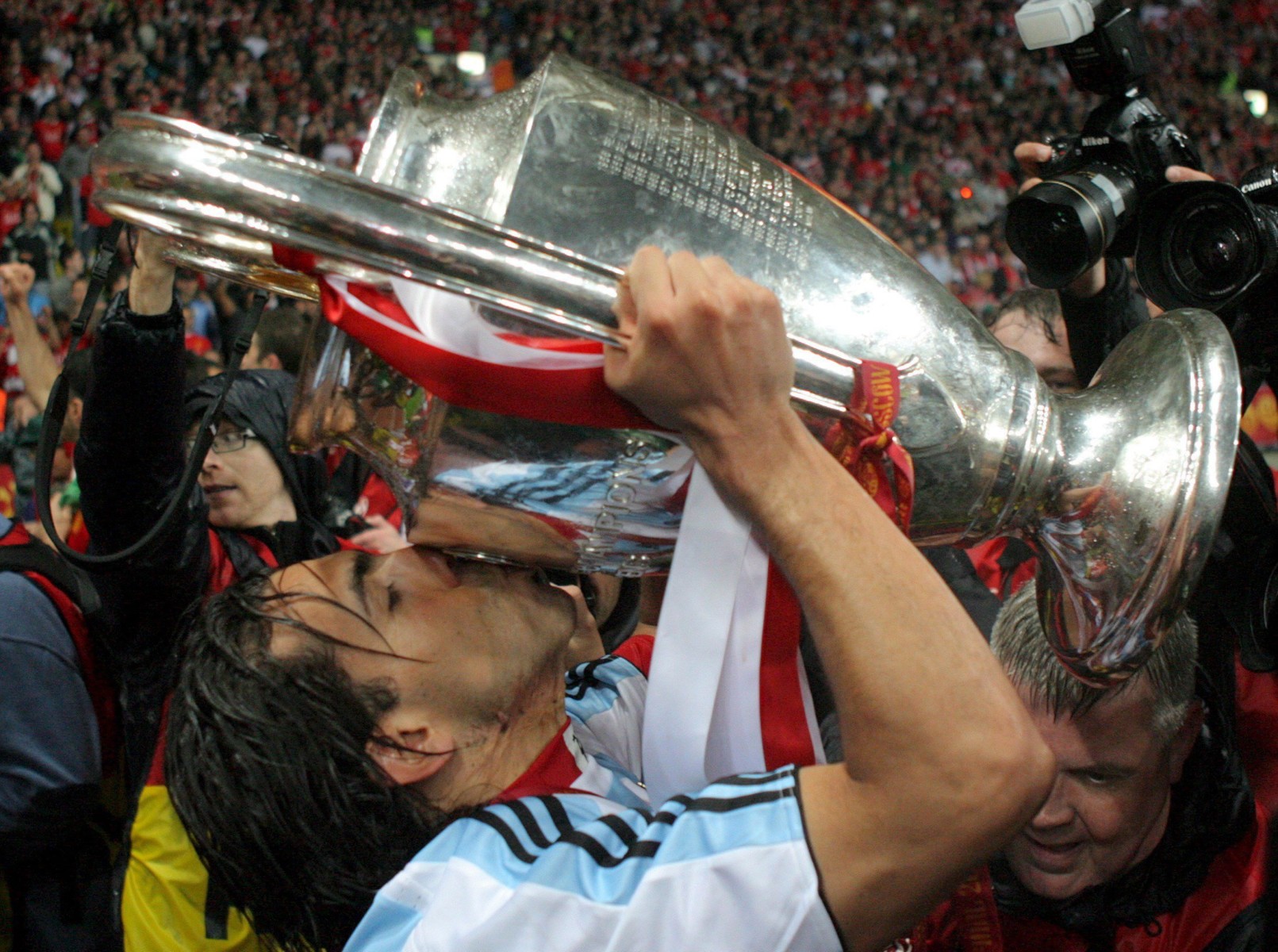 The Argentinian striker won the 2008 Champions League title with Manchester United. 
9. DANI ALVES
Dani Alves, one of five brothers, was born and grew up in the countryside, where football served as a means of entertainment for families who spent their days working on the land. The Brazilian defender is one of only a few to make it from Brazil's northeast, an often-overlooked area plagued by bigotry and lack of investment.
At a young age, Alves assisted his father in picking melons and cultivating unforgiving fields in Bahia, while also working as a waiter or merchant when possible. His father was successful in establishing a club where Alves really got his start in organized football, initially as a winger before being switched to his now-traditional right-back spot. The confines of the Camp Nou, once a mere dream, became a possibility over time. 
🏆🏆🏆🏆🏆🏆🏆🏆🏆🏆
🏆🏆🏆🏆🏆🏆🏆🏆🏆🏆
🏆🏆🏆🏆🏆🏆🏆🏆🏆🏆
🏆🏆🏆🏆🏆🏆🏆🏆🏆🏆
@DaniAlvesD2 is the first player in history to win 40 trophies.#CopaAmerica pic.twitter.com/XJWM3Tuk6E

— Coral (@Coral) July 7, 2019
Dani Alves has featured in four Champions League finals and won three of them with the Blaugranas. 
10. WAYNE ROONEY
While the Manchester United striker was not seriously impoverished as a teenager, but life in Croxteth did not have the comforts and pleasure that a pro athlete boasts. Wayne Rooney's father was unemployed on a regular basis, while his Everton-obsessed children fantasized about making the starting eleven for their favourite Toffees.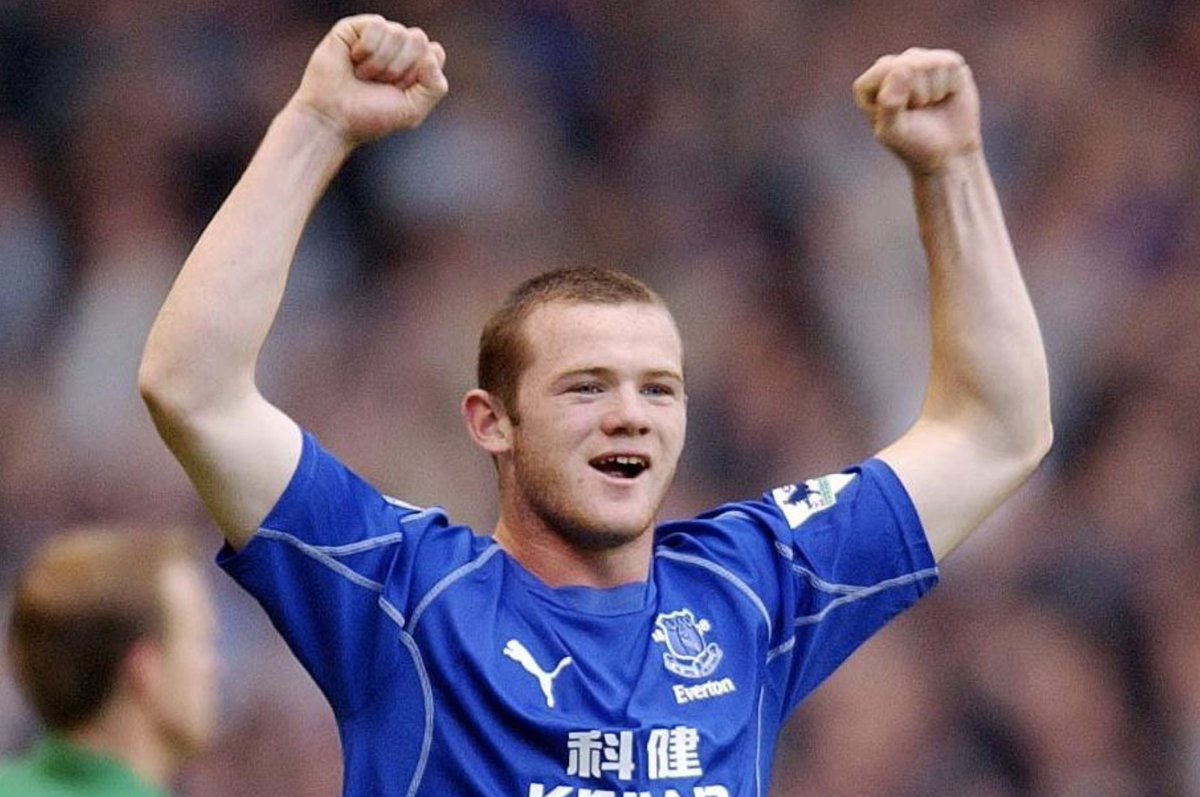 Croxteth's cracked urban terrain has a reputation for drugs and weapons, but a Rooney fuelled by ambition was able to navigate ahead – and become a teenage star at Goodison Park in a timely manner. The former Manchester United player became one of the best players to ever grace the English Premier League.
The former Manchester United striker featured in three Champions League finals for the Red Devils, and won one of them.