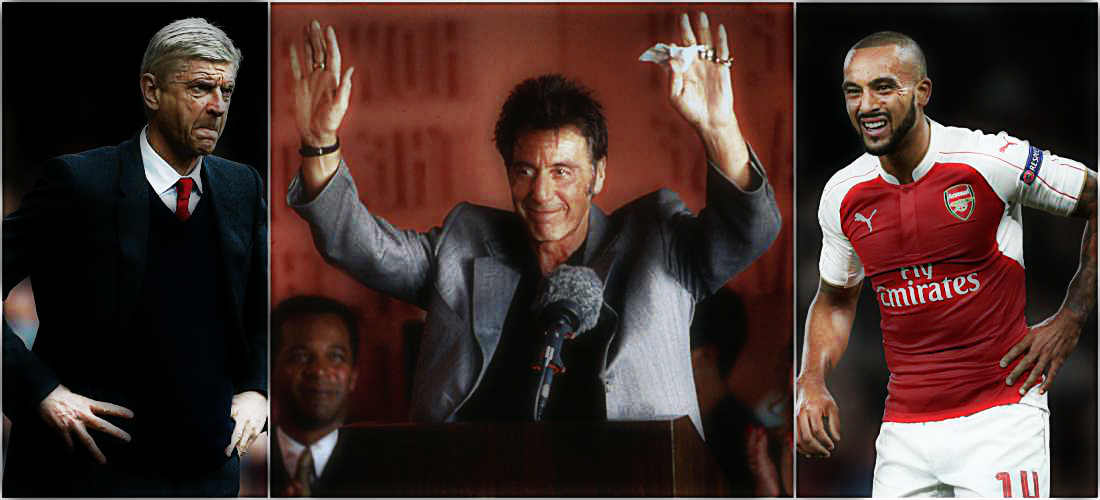 Wenger's Inspirational Speech Reminded Theo Walcott Of Al Pacino
Arsenal striker Theo Walcott has compared boss Arsene Wenger's speech to that of Al Pacino from the movie 'Any Given Sunday'.
Walcott is the longest serving current player at Arsenal and knows the Frenchman better than anyone else at the club.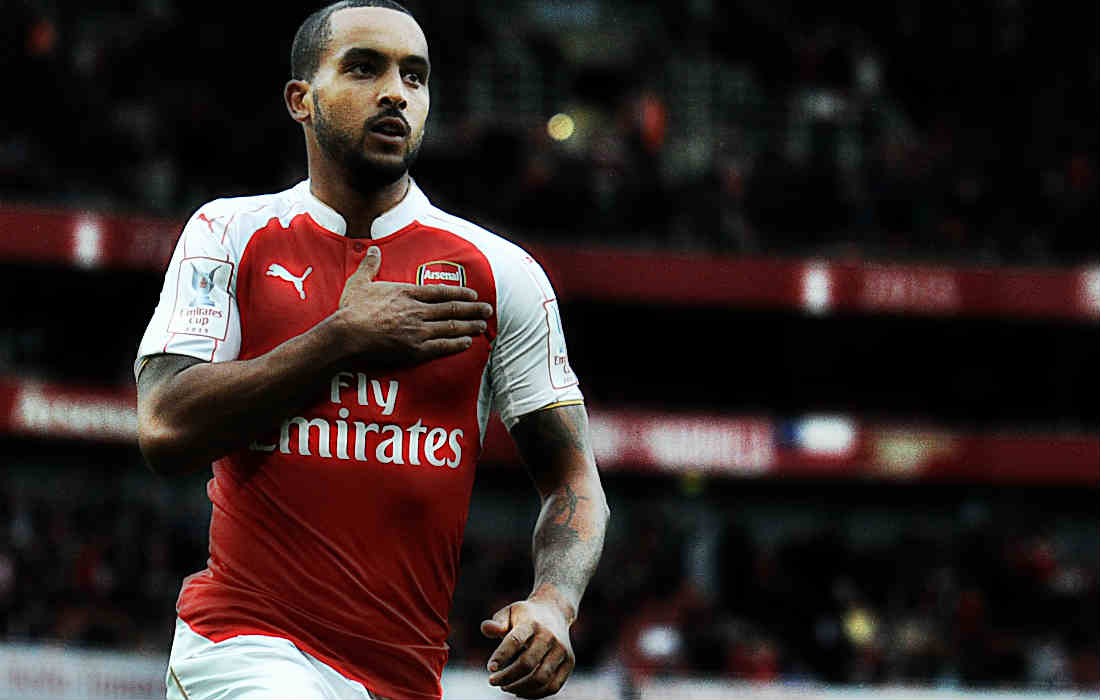 The England international was talking to the club's official YouTube channel and spoke about a recent motivational speech by Wenger, that reminded him of Pacino's iconic performance.
"He did a speech the other day," Walcott explained.
"I won't be able to do the speech because it was that good. It genuinely reminded me of that film 'Any Given Sunday' and I actually said that to him!"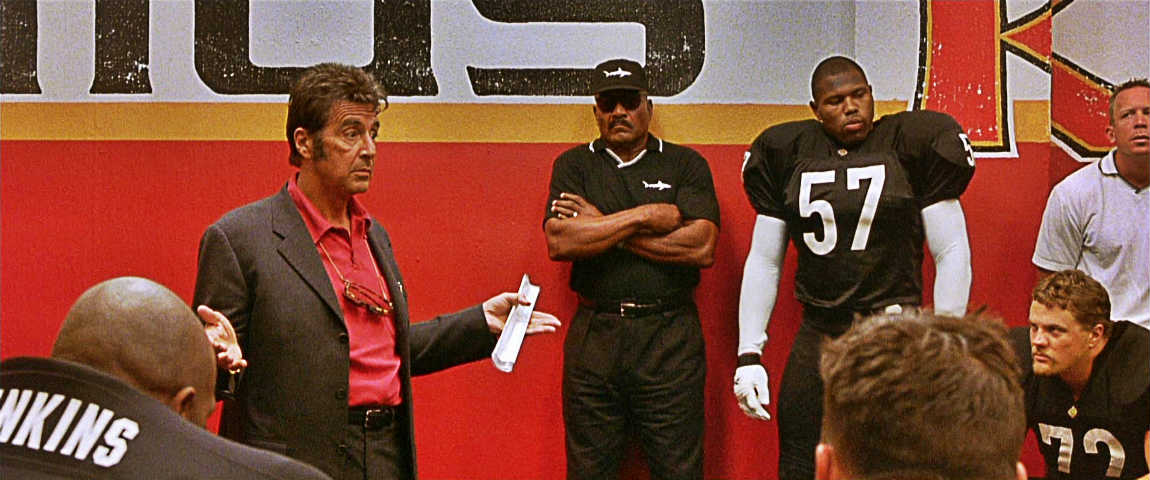 "I was a bit embarrassed and didn't know if he'd seen the film, but but he showed his passion and how long it's been since we've won the title."
"He wants it like all of his players, but you can tell he really wants it which is really good to see."
In 'Any Given Sunday' Al Pacino plays American football coach Tony D'Amato who gives an inspirational speech to Miami Sharks team.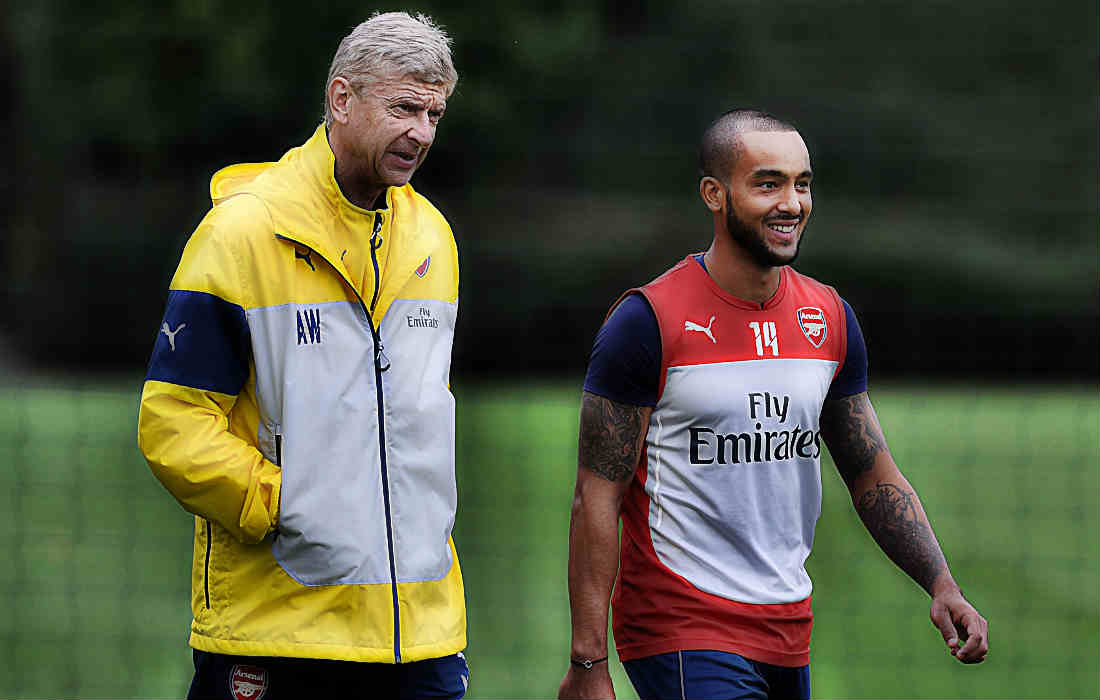 Pacino called for his players to stay together and play with Unity ahead of a playoff game in the movie.
Arsenal went through a rough patch in Decemeber but the Gunners have come back stronger in the new year with three back-to-back wins and are currently second in the Premier League, eight points behind league leaders Chelsea.