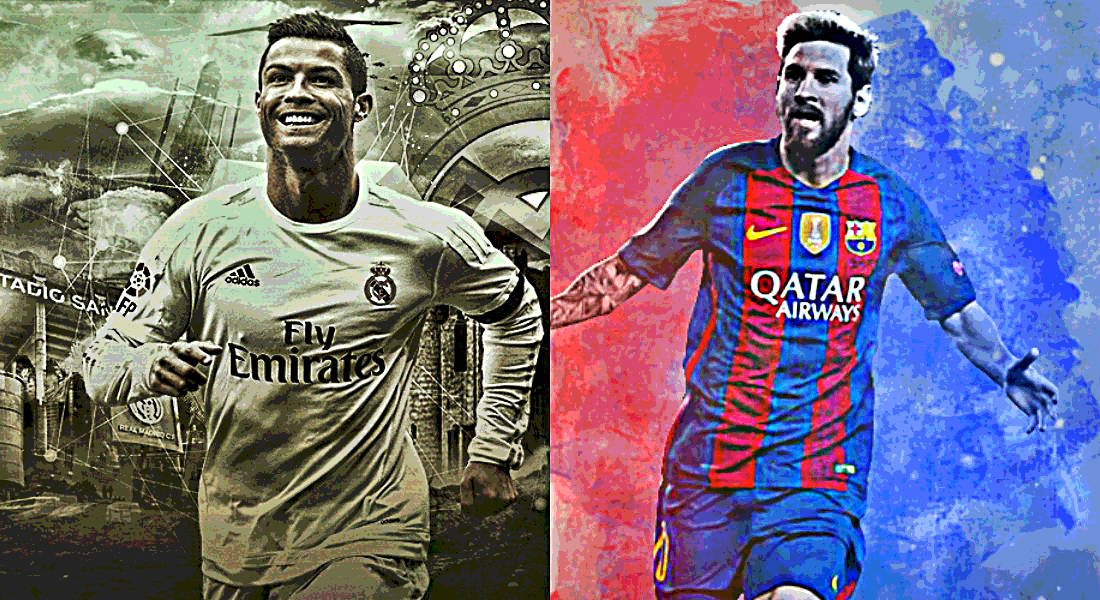 El Clasico: Real Madrid Vs Barcelona, It's All About History, Ego, Eye Poking And A Brilliant Game Of Football
The Spanish press used to call matches between Barcelona and Real Madrid, meetings between the two biggest rivals in World football, the 'Game of the year,' then they called it the 'Game of the decade' and finally the 'Game of the Century' until finally they decided it was easier to call it  'The Clasico .'
The two clubs have millions of fanatical fans all around the world: their club shops and stadiums are visited by hundreds of thousands of tourists, and although other Spanish teams also count on international fans, there can be little doubt that Barca and Madrid fly the flag for the Spanish football league, La Liga.
Friday and Saturday promise to be key days in the evolution of the La Liga with Atletico Madrid and Valencia in action as well as the main course of the 'Classico' between Real Madrid and FC Barcelona.
The Classico is played at 13.00 hours local time on Saturday: prime time in Asia, but a bad time for domestic fans, many of whom will be travelling home for Xmas or doing the last minute shopping rather than watching a game which will decide, above all Real Madrid's options in the title race.
Madrid go into the match 11 points behind league leaders Barcelona, all be it with a game in hand, but a defeat would put them a huge 14 points off the top of the table.
Both sides have injury worries, with Cristiano Ronaldo training in the gym because of a knock, while Jordi Alba missed Wednesday's training session for Barcelona.
There has been the traditional pre-game controversy; this time over whether or not Barca should give Madrid a guard of honor after Madrid won the World Club Championship in Abu Dhabi a week ago.
The two sides have met three times since the summer, with Barca winning a friendly in Miami in July, while Real Madrid defeated Barca twice in the Spanish Supercup, although Barca have not lost since a weakened side lost 2-0 in the Bernabeu four months ago.
While a draw would be a good result for Barca in relation to Real Madrid, it would give Atletico Madrid, who are currently second in the Liga Santander the chance to close to within four points of the top of the table.
Atletico play away to Espanyol on Friday night in what is their last game before forwards Diego Costa and Vitolo are able to be included in their squad in the January transfer window.
Antoine Griezmann, under pressure following revelations his representatives have held conversations with Barca, will nonetheless lead the Atletico attack against a rival who have just one win in their last six league games and have slipped dangerously close to the relegation zone.
Meanwhile Valencia entertain local rivals Villarreal in the Mestalla Stadium. Villarreal go into the game following a 1-0 win away to Celta Vigo, while Valencia's second away defeat of the campaign saw them slip to eight points behind Barca.
Valencia coach Marcelino Garcia will have Simone Zaza back after suspension, while winger Goncalo Guedes will be fit to start after coming on as a substitute in Eibar last Saturday.