Sports clubs and players are without doubt the giants of social media. Facebook, Twitter, Instagram and YouTube have a mindboggling number of sport followers from around the world. Real Madrid has 106m likes on Facebook and despite being late to the party, Manchester United has 16.6m followers on their official Twitter channels alone.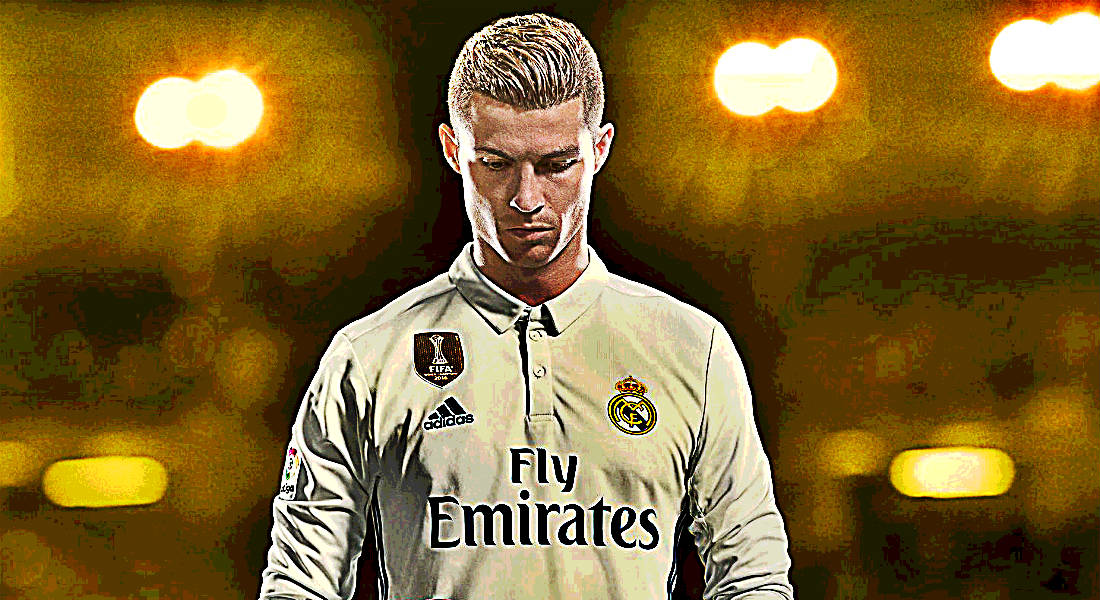 Individual players also have colossal followings. Cristiano Ronaldo, for example, has 122m likes on Facebook which is more than double the combined populations of Spain and Portugal. KPMG Football Benchmark, a company which tracks the combined official social media accounts of football clubs across a range of social media channels, has collated some impressive figures on the world's most followed clubs.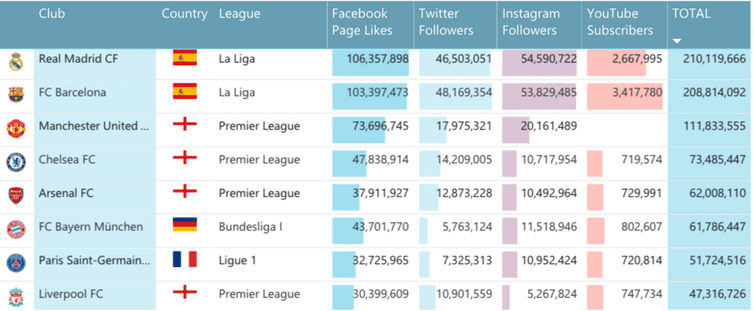 The reach and impact of social media through sports is well proven but with this interactive global impact comes some negative effects. These have been increasingly documented through some bad press. This includes prominent players getting into trouble through social media outbursts, social media trolling, misogyny, addiction, depression and fake news.
Twitter has been described as the world's biggest sports bar, but trolls can make life very difficult for players and fans, particularly women. Female tennis player Grace Min regularly receives shocking sexist and racist abuse from trolls. She is fighting back by speaking out and reposting some of the comments.
This does not sit well with the wholesome, all-inclusive brand image of sports clubs and associations that wish to attract young people and more female supporters from around the world. And in a business sense, the fact that the platforms own the data does not help clubs to try and monetise their efforts on third party social media platforms. It is clear that social media is attracting followers and engagement, but the link from these large numbers to the bottom line of clubs is not clear enough and this is causing business concerns.

Another risk is that the goal posts will be changed by the platforms or government regulations which could literally change the game overnight. Governments and regulators could crack down on social networks, which could lead to major changes in the way social media is used, or block sites in certain countries. The Iranian government recently blocked access to social media tools.
Social media sites have suffered from hacking incidents and downtime from security issues. Such incidents can potentially wipe out social media sites overnight. Changes from the platforms themselves in order to increase revenue is also a risk. For example, social media sites may begin to charge users or clubs for their services which could also have a major impact.
Suddenly, the millions of followers accrued over years of effort could be no more and the content and engagement could be lost. So far, the numbers show that social media followers and engagement is continuing to increase for football clubs, although some stagnation of Facebook use can be seen.
Iceland game coming up later and I have only gone and got myself a kit from @IcelandFoods. #ComeOnIceland https://t.co/dIQsAwiOm2

— Jimmy Bullard (@jimmybullard) June 14, 2016
Clubs are signing increasingly impressive sponsorship and partnership deals. Paul Pogba's world record signing to Manchester United rewrote the rules of sports marketing by preparing a social media and video campaign aimed at maximising the impact and commercial revenue of the deal, tied in closely with sponsors.
Outside of football and on smaller budgets, companies such as Iceland supermarkets have been able to capitalise on the popularity of the world's biggest sport through social media, celebrity and some creative thinking.
Sponsors still value social media followers and engagement and these figures are taken into account when it comes to valuations. Social media and data analysis tools are improving, making the links clearer for return on investment of time and money.
A fan who connects through social media may be following several sports teams but the club that reaches out or engages them creates an opportunity to forge a stronger and more lasting connection. The majority of fans of major sporting brands never make it physically to the ground and yet many are spending money and building social capital with fans and clubs through social media.
Clubs are also thinking beyond social media to other platforms and digital innovations which will engage the next generation of fans. This includes smartphone apps, the Internet of Things, fitness, virtual and augmented reality and newer, creative social media platforms.
Although there are several examples of success in these areas, none have yet materialised as a successor to social media. It is also notable that Facebook purchased Oculus Rift and has started to experiment with social media VR through initiatives such as Facebook Spaces, which also now works with other VR headsets. Social media platforms will also continue to evolve.
The bad press for social media and the debate around the value and bottom line will continue to run. In the meantime, clubs will continue to innovate and use the platforms that fans are using to spread their brand as far as possible.
(THE AUTHOR, ALEX FENTON, LECTURER IN DIGITAL BUSINESS, UNIVERSITY OF SALFORD. THIS ARTICLE WAS ORIGINALLY PUBLISHED IN THE CONVERSATION.)