It seems befitting that on the day the season's first Merseyside Derby is to take place, something truly seismic happened 62 years ago. For it was on December 1, 1959 that Liverpool appointed the legendary Bill Shankly as their manager. Of course, back then he was not the footballing icon he was going to be soon, but the vibes felt right straight from the off.
On this day in 1959, the great Bill Shankly was appointed manager of the Reds ❤️ pic.twitter.com/vmL3BHLAue

— Liverpool FC (@LFC) December 1, 2021
The Red were in the doldrums of the Second Division for the last five years with Melwood needing desperate repairs. On the other hand, Shankly was a former Scottish international and FA Cup winner who had spent the last 10 years as manager of Carlisle United and Huddersfield Town among others.
He would immediately go on to revolutionize the inner workings of Liverpool in the quest to make them a proper First Division club by stating, "My idea was to build Liverpool into a bastion of invincibility."
BOOT ROOM REPRESENT
One of the most enduring legacies of Shankly, alongside his famed coaching team of Bob Paisley, Joe Fagan and Reuben Bennett. It was a small storage room beneath the old main stand of Anfield, where the tacticians would get together every Sunday to discuss strategy, planning, and how to best set the team up before matches.
The room became a folklore legend, where the people behind Liverpool's rise would congregate and establish a culture of mutual trust and bond. The Boot Room would become an indelible part of the Scouser fabric over the next 40 years, but it was one of its earliest decisions that still pervades to this day. Shankly decided to change the team's playing kit to all-red, including shorts and socks and after its debut mentioned, "Christ, the players looked like giants."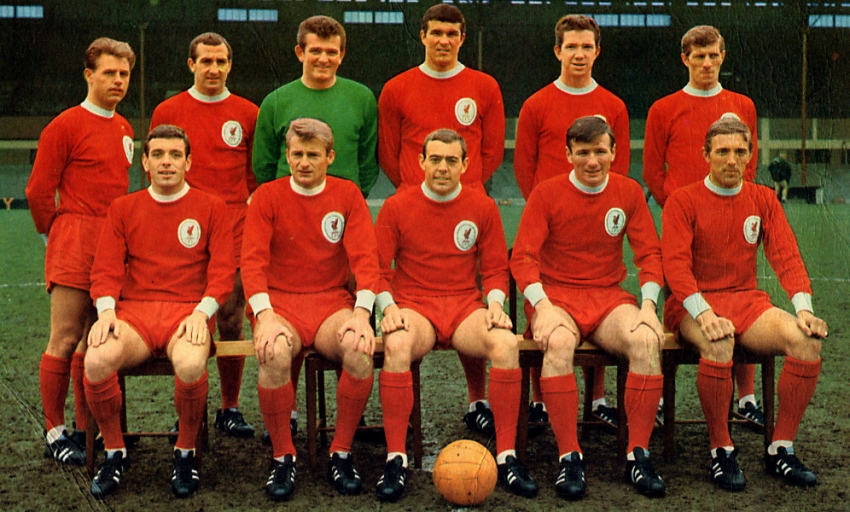 Shankly's single-minded dedication to the Liverpool cause was also evident in how he introduced better and scientific training and fitness regimes for players as opposed to just running on roads, in what would come to be known as the "Liverpool Way." He was hellbent on reversing the club's fortunes by knowing exactly what was from the on-field personnel and how he wanted them to play.
On this day in 1959, Bill Shankly was appointed manager of Liverpool ✊

"If a man who is playing in front of the public and is being well paid and he doesn't dedicate himself to the job, if I could put him in jail!"pic.twitter.com/CPuM17rDGF

— The Anfield Wrap (@TheAnfieldWrap) December 1, 2021
To that end, he was not shy of letting go of players, including 24 within one year of joining. Players such as Ian St Juste, Ron Yeats, Peter Thompson, along with overseeing the development of Jimmy Melia and Roger Hunt. Liverpool finished third in Shankly's first two seasons before winning the Second Division 1961-62 season.
TAKING THEIR PLACE AMONGST THE ELITE
Liverpool finished eighth in their first season back, before inculcating even more players from their youth system. The league title came in 1964 before the club's first ever FA Cup the following year, against Leeds United. Before the final, it was the manager himself who chose "You'll Never Walk Alone" as the anthem for the fans.
Having lost their previous 2️⃣ FA Cup finals, Liverpool were hoping to make it a third time lucky when they met Don Revie's Leeds in 1965.

It was Bill Shankly's side who were celebrating after the game. It was the first of two FA Cups victories he would enjoy with the Reds. pic.twitter.com/zErpTFYBtP

— Emirates FA Cup (@EmiratesFACup) November 30, 2021
Shankly had always the utmost admiration and respect for the supporters, with whom he had several special moments. It was under him that the Reds made their bow in European competitions, and though they would struggle initially, Liverpool would make it to the final of the European Cup Winners' Cup in 1966. That was the same season when Liverpool won their second League Championship.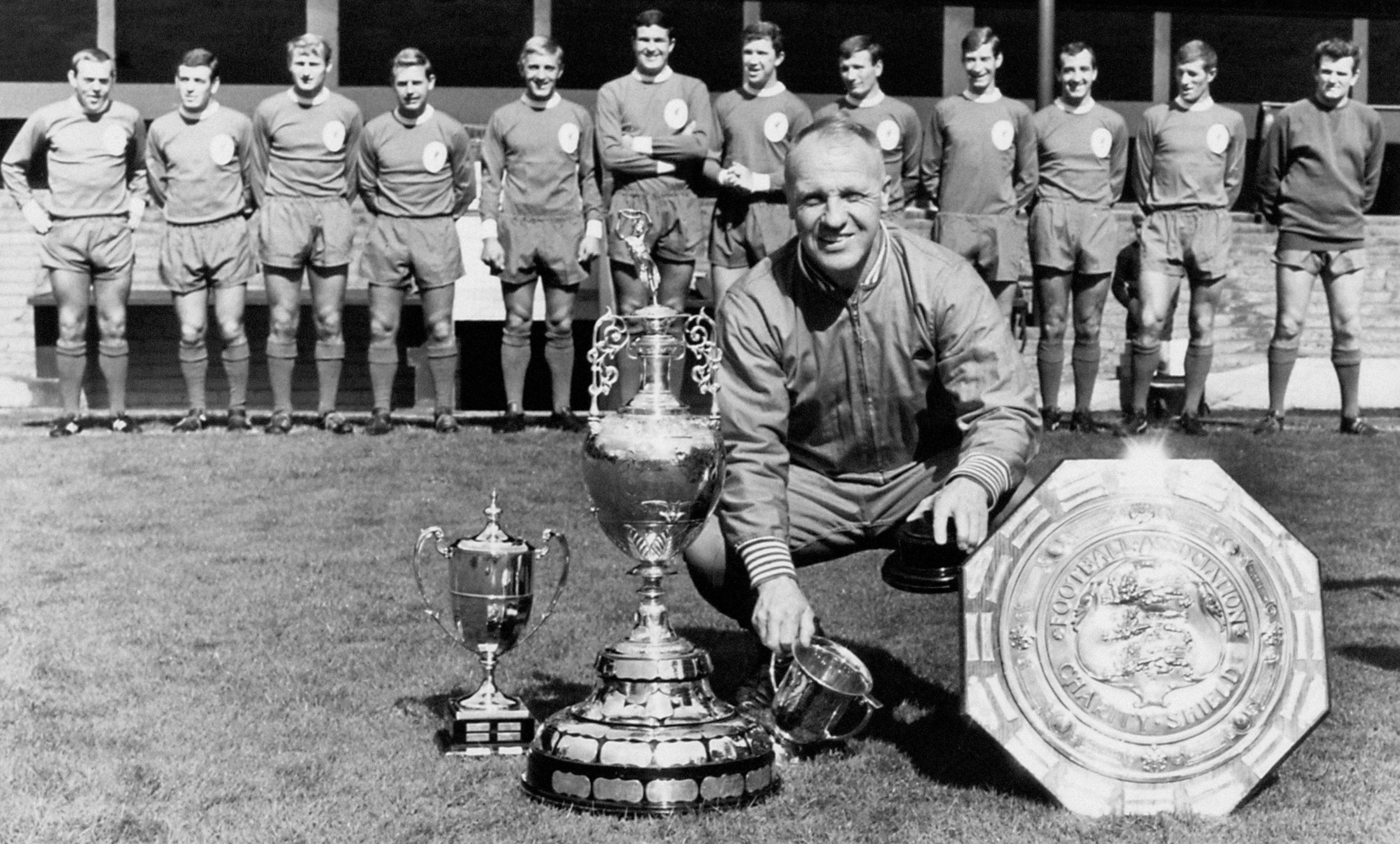 Shankly never messed around too much with the personnel, but there is a case to be made that maybe they should have brought in players with a bit more regularity. Liverpool would not win silverware again until 1972, though Anfield became a terrifying proposition for any team to come visit. Shankly was behind installing the "THIS IS ANFIELD" in the players' tunnel which has remained an iconic fixture ever since.
Peter Thompson would be 79 today. He was born on 27 November 1942 in Carlisle. Liverpool FC signed him from Preston North End in 1963 and he became one of Bill Shankly's best players.
Peter Thompson died on 30 December 2018. #LFC fans will never forget you, Peter!#LFChistory_net pic.twitter.com/CNg09WMof4

— LFChistory.net (@LFChistory) November 27, 2021
He regarded the club's fans as the best in the world, and his supreme orating ability enabled to forge even deeper ties, no matter wins or losses.
THE FINAL YEARS
One of Shankly's major moves was an off-field appointment in 1967. Geoff Twentyman was hired as chief scout, a player who had played under the manager at Carlisle and also with Liverpool. Shankly had immense faith in his former protege who was tasked with finding skillful young talents who would be developed into world-beaters at Liverpool.
Rare photo of Bill Shankly when he was the manager of Carlisle United Jan 1951. Geoff Twentyman next but 1 to Shanks! pic.twitter.com/hg3pKLAQMQ

— Spirit of Shankly (@spiritofshankly) February 28, 2013
After a bruising defeat to Watford in the 1970 FA Cup, the manager realized it was time for change finally. New players like Ray Clemence, Brian Hall, John Toshack among others joined the present-day youngsters of Emlyn Hughes, Tommy Smith and Ian Callagher.
Liverpool boss Bill Shankly meets Cardiff City's John Toshack at the station prior to signing him#LFC #transfers pic.twitter.com/Ze6KVUPzcx

— Football Memories (@footballmemorys) February 1, 2015
This second-coming of the Reds would go on to dominate England and Europe in the 1970s and early 1980s under Shankly and then his successors. Liverpool would win the league title once again in 1973, behind the mastery of another brilliant signing in Kevin Keegan. That year also saw the Reds taste European success for the first time, as they won the UEFA Cup by defeating Borussia Monchengladbach.
Bill Shankly with the UEFA Cup won by #LFC in 1973 pic.twitter.com/Up6N8XuLov

— Mal Winkles – Football Nostalgia (@MemorabiliaMal) April 18, 2020
Liverpool became the first English side to do the 'double' and Shankly's reign would end with winning his beloved FA Cup once again in 1974.
UNRIVALLED LEGACY
Though Paisley, who succeeded Shankly, enjoyed more trophies as manager, there is no doubt as to who laid the foundations. Shankly brought in a cultural revolution by changing the way the club went about its work. Not only winning on the pitch, but what defined him as an icon was he was so vested in every little aspect of Liverpool.
PHOTO: Fans gather around the Bill Shankly statue outside Anfield ahead of kick off #LFC pic.twitter.com/cbK1Q2SBH8

— Liverpool FC (@LFC) October 25, 2014
From boosting the morale of new players to playing psychological mind games on oppositions, Shankly always seemed to bring out the best from his side. Yes, there were some lean years but that was only to be expected as he always had one eye on the future.
#OnThisDay in 1959, Bill Shankly was appointed manager of Liverpool🔴

🏟️783 games
✅407 wins
🤝198 draws
❌178 defeats

🏆3x League Champions
🏆2nd Division Champions
🏆2x FA Cup
🏆UEFA Cup
🏆3x Charity Shield pic.twitter.com/20uMmmiHPK

— VBET News (@VBETnews) December 1, 2021
With 407 wins from 783 matches, he is the leader in both those categories. Shankly remains Liverpool's favourite son and he deserves every bit of it.
Feature image courtesy: Liverpool FC website.