Chelsea and Manchester City have been domestic rivals in the Premier League in recent history but the Champions League final last season opened up a whole new chapter between the clubs. What most people don't know is that the tacticians of the clubs, Pep Guardiola and Thomas Tuchel have their own rivalry going on even before both the managers joined their respective English clubs.
A big one this weekend! 💪 pic.twitter.com/J8ZSbg2BVO

— Chelsea FC (@ChelseaFC) September 23, 2021
With Chelsea hosting Manchester City in the Premier League this weekend, we bring you the tactical analysis of Guardiola and Tuchel head to head to see who is more likely to win 3 points on Matchday 6.
GUARDIOLA AND TUCHEL HEAD TO HEAD
Guardiola and Tuchel have locked horns multiple times in the Bundesliga. Tuchel was the head coach of Mainz when Guardiola joined Bayern Munich but the latter got the better of the other in both their meetings. Bayern Munich defeated Mainz 4-1 in their first encounter and followed that with 2-0 win again next year. Tuchel joined Borussia Dortmund in 2015 and faced a humiliating 5-1 defeat against the mighty Bayern Munich.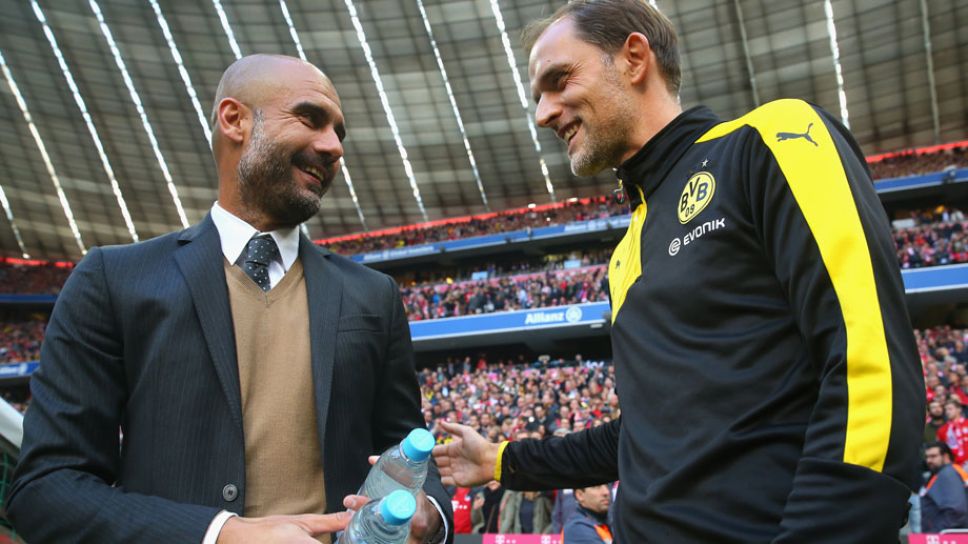 Tuchel came back stronger in their reverse game that season and got away with a 0-0 draw, but a win would have given them a shot at the Bundesliga title. The rivalry ended temporarily at the DFB Pokal Final of 2016 when Bayern was victorious yet again by winning on penalties after a goalless draw. The tacticians met again in April this year after Tuchel joined Chelsea but the narrative didn't remain the same this time around. Both sides have met 3 times this year and Chelsea has won all 3 of them.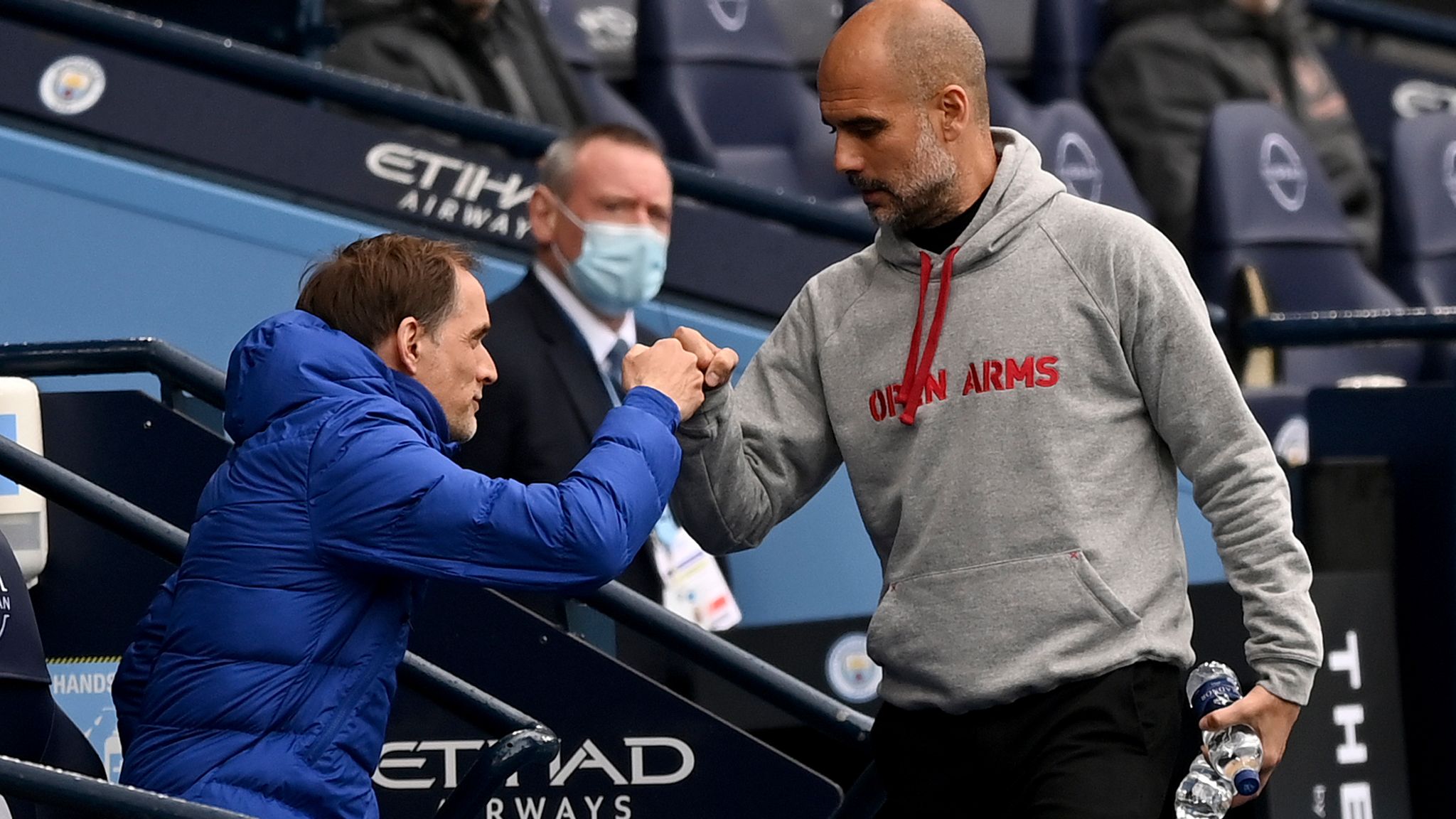 What makes the situation worse for Guardiola and company are the games they lost. In the month of May, Chelsea defeated City in the semi-finals of the FA Cup ending their chance of winning the domestic treble. They followed that with a 1-0 victory in the finals of the Champions League. As of now, the tally stands at 3 wins to both Guardiola and Tuchel during regulation time, excluding the penalty shootout of 2016.
THE LAST 3 ENCOUNTERS
CHELSEA 1-0 MANCHESTER CITY (APRIL, 2021)
⚡ HAKIM ZIYECH STRIKES ⚡#EmiratesFACup @ChelseaFC pic.twitter.com/vRv1D8gUy9

— Emirates FA Cup (@EmiratesFACup) April 17, 2021
As we have said earlier Chelsea have won all of their last 3 games against Manchester City but it has always been a close contest. In their first game against each other back in April 2021, Tuchel got away with a 1-0 win in the semi-finals of the FA Cup. Tuchel sets his team out with 3 centre backs and 2 wing backs who are extremely crucial for their system. Since City held a high press, Chelsea found a way to lure their attackers upfront through passing near their own end which creates a gaping hole between the attackers and the backline of Manchester City, They then quickly launch the counter using their pacey wing-backs and having already exploited their defence by isolating them, Chelsea attacked in numbers. Guardiola predicted this was going to happen and hence he played two holding midfielders, Fernandinho and Rodri, and even though they managed to reduce the damage, Tuchel was able to salvage 1 goal through this tactic and they progressed onto the finals.
MANCHESTER CITY 1-2 CHELSEA (MAY, 2021)
This time, Manchester City created more chances and were looking more confident on the ball. City had given Kevin De Bruyne and Foden a rest that day and Guardiola experimented by playing both Aguero and Jesus together forming a strike partnership. City started the game strong and used their dominance in the midfield to stay in control of the game. Having 2 centre forwards, they played a lot of long balls from deep positions but that didn't work out for them quite well. Chelsea remained in the backfoot for most parts of the game but their quick transitional play took City off guard yet again. Chelsea's full-backs stretched City's backline thin which gave Werner the chance to make darting runs through their defence. Another win for Tuchel.
CHELSEA 1-0 MANCHESTER CITY (MAY, CHAMPIONS LEAGUE FINAL)
City created far fewer goal scoring chances than Chelsea and it was evident that they were the weaker side of the two. Guardiola decided to switch things around and play De Bruyne as their false 9 for the first time this season. City kept a diamond shape in their midfield allowing fluid passing at the central areas, but they faced major issues in the final third.
CHAMPIONS OF EUROPE!!! 🏆 #ChelseaChampions #UCLFinal pic.twitter.com/Wz000kegmG

— Chelsea FC (@ChelseaFC) May 29, 2021
De Bruyne was often left isolated and since Chelsea sat deep in their own half, they were easily able to mark the attackers leaving no man free to play. This compelled City to keep a high backline which backfired at them instead. Chelsea's quick transitional play came into play yet again and City's defenders were no match Chelsea's pace on the wings and up front. They also had an extra person to pass to in the open since City remained short on players at the back.
GUARDIOLA'S KRYPTONITE
It seems like Tuchel has cracked the secret behind breaking City's defence and if Guardiola doesn't make necessary changes in their defensive game, the quick transitions will keep hurting them throughout the game. Guardiola shouldn't make any changes up front since the team has been creating ample scoring opportunities. They need to close the gaps in their backline and find a way to stop Chelsea's attackers who dominate them with pace.
Both Tuchel and Guardiola have been great admirers of each other's work and have expressed that in the media as well. Both tacticians clearly love what they do and are passionate about their teams and there has always been a tight contest between both sides. This could also be a crucial game in the context of the league since both sides are title contenders and gaining 3 points off of each other could be highly beneficial for them in the long run.