Manchester United haven't been their best self over the last few weeks and after the demolition they faced at home against Liverpool, it is a clear indication that there are major changes needed at the Theatre of Dreams. Their manager Ole Gunnar Solskjaer has been reportedly given a 3 games ultimatum in which he will have to turn things around for the Red Devils or take the sack.
With Ole's tenure reaching the brink, United are looking into multiple managers to lead them to their first trophy since 2017 and Ajax's Erik Ten Hag seems like the best option for the Red Devils, here's why.
ENTICING BODY OF WORK
Erik Ten Hag was the man behind Ajax's dream run in the Champions League when they almost reached the finals in 2019. The manager took charge of the Dutch club in December 2017 and helped them finish 2nd in the domestic league after a horrendous start to their season. Since then, Ajax have won all their league titles without missing a season and this season especially, they are flying higher than ever before. After playing just 10 games in the league, Ajax have already scored 37 goals and have conceded only 2 having lost 1 game.
#OnThisDay in 2017…
Ajax + Erik ten Hag = ✔💯
Our 👨‍🏫 in 1 word? _____ pic.twitter.com/d97Ihz6zuU

— AFC Ajax (@AFCAjax) December 28, 2019
Rather than their goal-scoring record, their defensive actions is the one thing that makes Erik Ten Hag the perfect manager for Manchester United at this point. In their last 3 games, United have conceded 11 goals across all competitions which has hit the camp's morale hard.
Erik Ten Hag became the sporting director of Utrecht in 2015 and helped them finish 5th in the table in his first season and followed that with a Europa League spot in the next one, Te Hag is known for reviving club's to their best possible state and is highly capable of handling things both on and off the pitch, something that could be very useful at a big club like United.
OLE'S TACTICAL BLUNDERS
Manchester United's playing system needs to be completely rewired since their current formation and tactics under Ole Gunnar Solskjaer is clearly not faring well for them. There is no uniformity in their current system which is why defending as a unit is hard for them. United play in a 4-2-3-1 formation on paper but Ole actually plays 4 strikers upfront and only 2 players in the central midfield.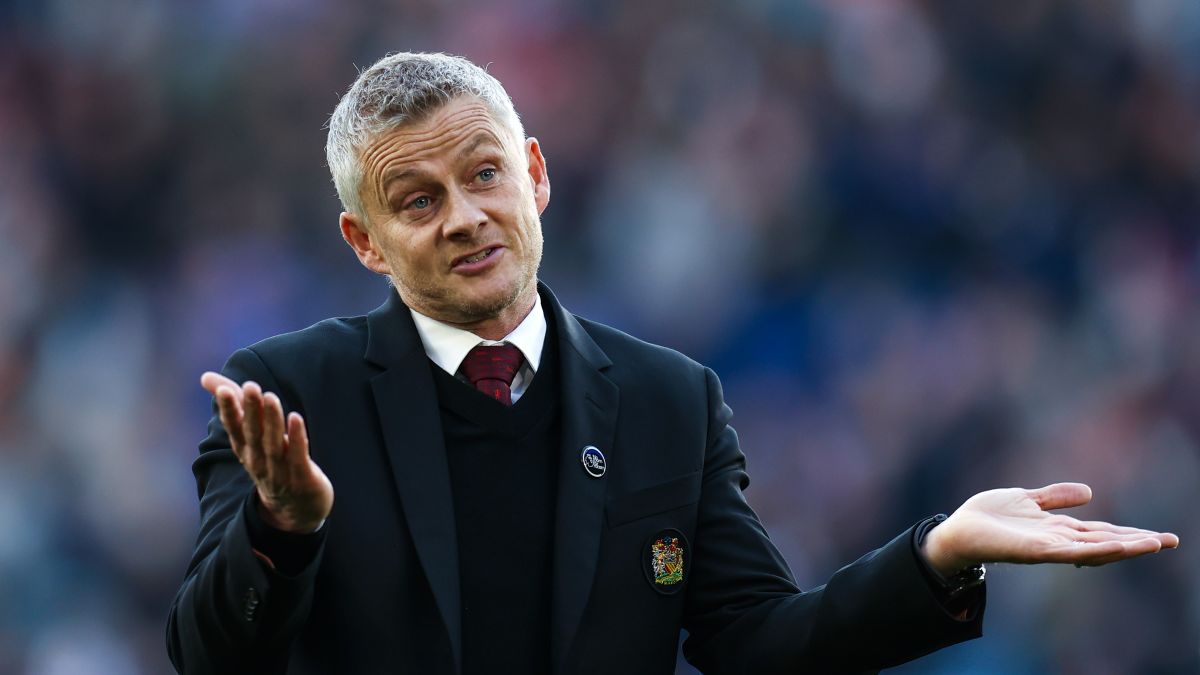 Controlling the midfield is supposed to be one of the most important things in modern-day football and Ole has only 2 players on that duty which is surely not enough. McTominay and Fred alone are unable to cover the massive area which creates a rift between their attacking and defensive players. This creates a lot of holes in their system to exploit since they can never defend as a unit. This flawed system is mainly why United have been so inconsistent with their performances and Erik ten Hag has the solution to this problem.
TEN HAG TO THE RESCUE
Ten Hag plays a 3-4-3 formation with his wing-backs running the full length of the flank and his wingers playing a tad bit central which helps them stretch the opposing backline thin. The 2 central midfielders give an extra cover to the 3 solid centre-backs which makes them almost impenetrable through the middle.
Erik ten Hag: "Guardiola has the power to deliver tactical training sessions in a way that will make players give everything, each session again. For me, Pep has eternal value for the world of football. Due to the trophies he won, but also because of his style of football." [vi] pic.twitter.com/7Q4a2w9iT8

— 𝐀𝐅𝐂 𝐀𝐉𝐀𝐗 💎 (@TheEuropeanLad) May 6, 2020
Ten Hag bases much of his tactical system on Dutch legend Johan Cruyff who believed in possession-based football. He also worked with Pep Guardiola during his time coaching FC Bayern B. The front 3 which would ideally be comprised of Ronaldo, Bruno Fernades and Rashford would be made to press high and with the pace United has, it would be very easy for Ten Hag to bring his pressing speciality into fruition.
Whether it is attacking or defending, Ten Hag likes to do it in numbers which gradually adds pressure to the opposition and builds team chemistry in the camp, something that has been dearly missed at United for the last few seasons. Ten Hag would also do better in his team selection making the team more balanced and not just focused on high paced attacking.
The one player who would be overjoyed if Ten Hag comes to Old Trafford is Donny Van De Beek. The player became a Balon d'Or nominee under Ten Hag at Ajax but has not been given enough minutes on the pitch by Ole Gunnar Solskjaer. The player is bound to get his chance to shine under Ten Hag which is all Van De Beek could ask for at this stage.
Ten Hag believes in giving youth players a chance to shine which was also something United legend Alex Ferguson believed in and we might see some young players from their camp take centre stage occasionally.
Therefore, what Ten Hag might lack in experience at a truly elite club, like his competitors in Antonio Conte and the like have, he more than makes up for it with his exciting body of work so far. Attacking football while giving youth a chance has been United's motto, and Ten Hag seems like the perfect fit.