Bayer Leverkusen had been gradually declining in their prominence in the Bundesliga over the last few seasons. In the 2018/19 season, they finished 4th but since then they have fallen down a spot with each passing year. Leverkusen made some major changes in their camp this summer and seems like it is paying off well.
They are currently 4th in the table and have only lost 1 game out of 5 this season. Here's everything you need to know about Leverkusen's new manager, Gerardo Seoane and analyse the positive changes he has brought with him in their game.
WHO IS GERARDO SEOANE
Gerardo Seoane never became globally famous as a player having only played in the Swiss Super League all his career. Seoane started his managerial career at the Swiss side FC Luzern as their U18 head coach. Over time, he rose through the ranks and became the senior team's head coach at the start of 2018 and helped them finish 3rd in the league after a dream run in the latter half of the campaign. He was picked up by Young Boys later that summer and Seoane never looked back.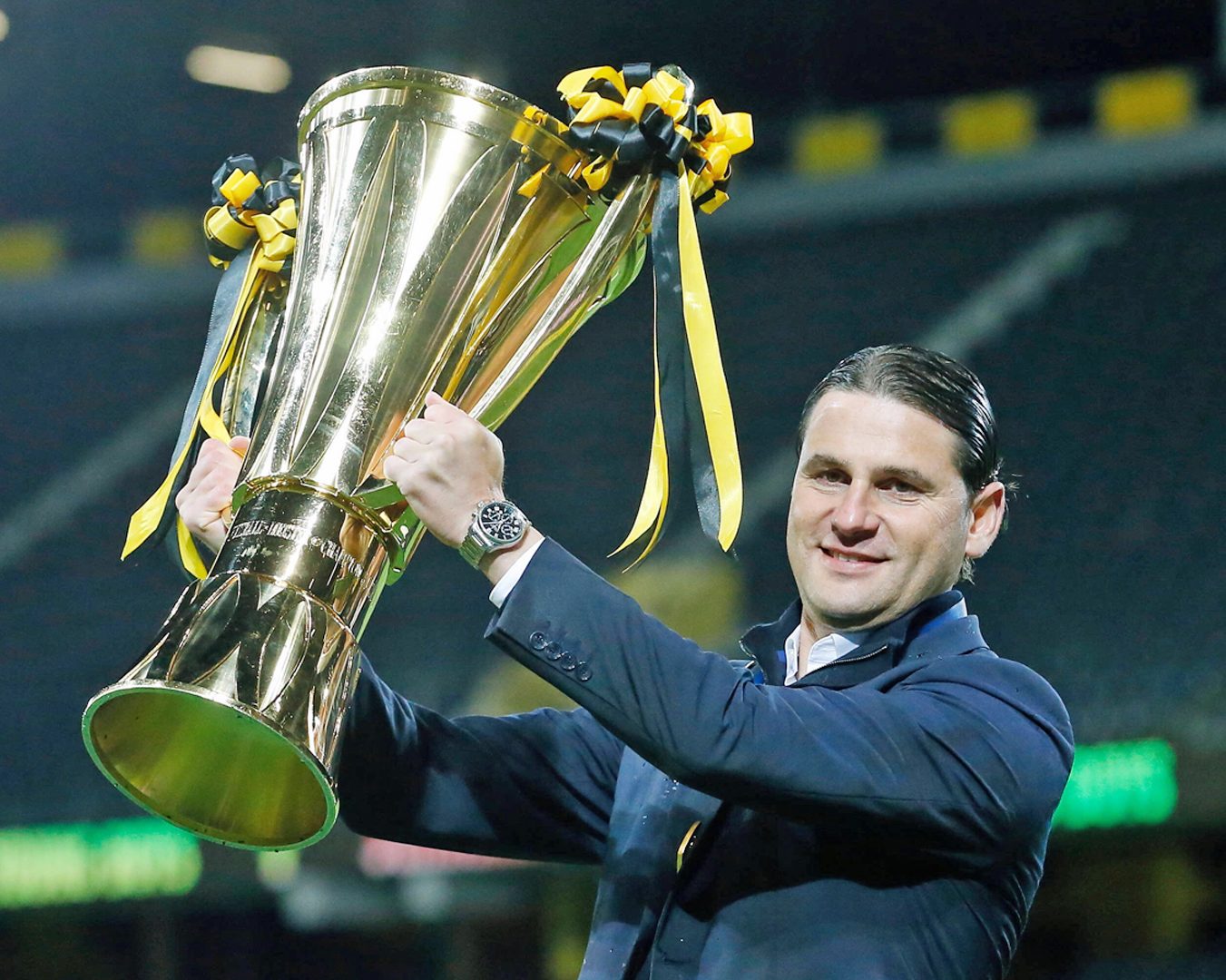 Young Boys won 3 consecutive league titles under his helm and Gerardo is the only manager to ever do that in the Swiss top-tier league. Last season, Young Boys completely dominated the league and had a whopping 28 point lead over the second-place Basel side having only lost 2 out of their 36 games.
He also won the Swiss Cup title with Young Boys for the first time in 30 years. Seoane has gone down the history books of Young Boys as their most successful manager and his success with the club over the last 3 years has earned him the throne at Bayer Leverkusen.
TACTICAL ANALYSIS OF GERARDO SEOANE
Gerardo Seoane believes in direct attacking football by pushing most of their players up front. He is seen setting out his team in either a 4-4-2 or a 4-2-3-1 formation. Although he has wingers on paper, they usually get into a central role while on the front foot and Seoane is known to utilise his full-back to push upfront and act as their players on the flanks.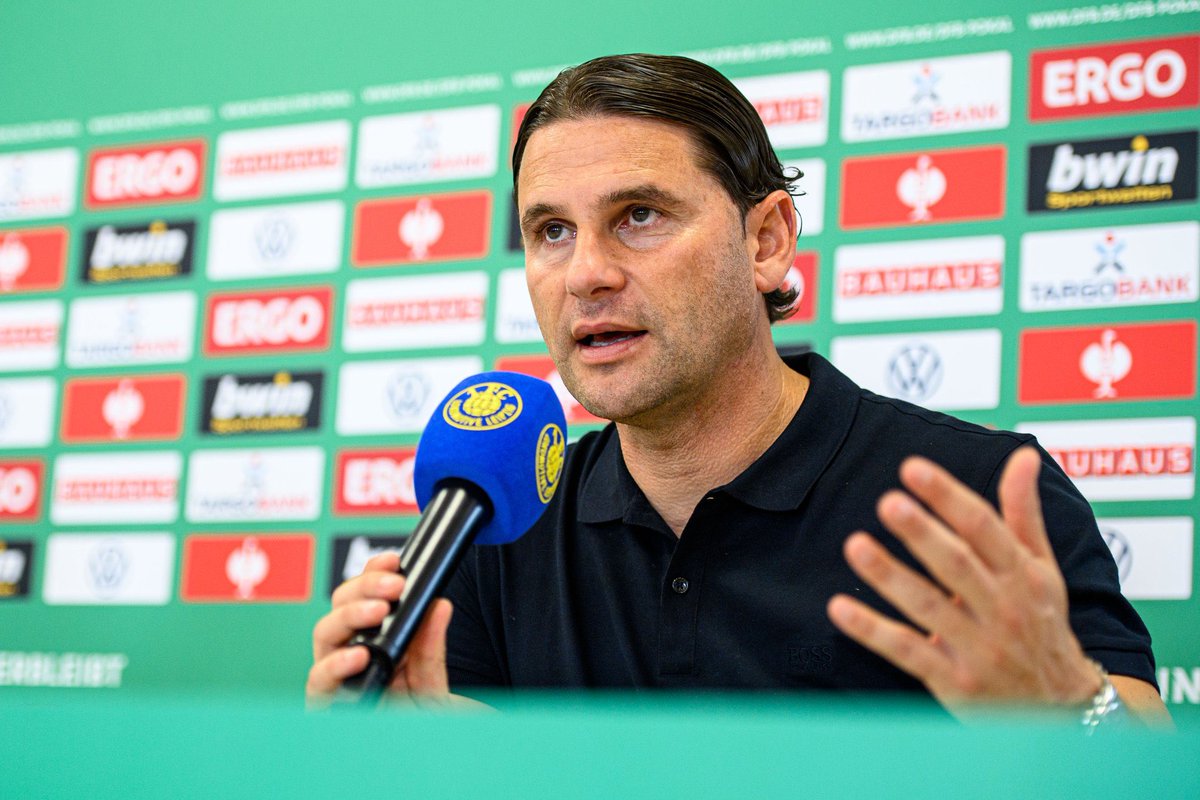 He believes in attacking in numbers and using long balls from deepish positions. We can see 4 players operate parallelly upfront with any one of them available to make a run for goal. In this way they take the opposing defenders off guard and exploit the space they create with their peculiar positional play. Since the central midfielders and full backs tend to deliver long balls from far out, their attacking players, especially the front two are compelled to have good aerial technique.
Since Seoane has many players up front, the side keeps a high and aggressive press knowing that they are thin at the back most of the time. In their own half, while defending, Seoane plays one of the central midfielders as a centre back which makes it a solid 3-man backline.
BAYER LEVERKUSEN UNDER SEOANE
Seoane has brought his revolutionary Swiss game to Leverkusen and it seems like it is doing wonders for them. In just 5 appearances, they have scored 15 goals which is the 3rd highest number in the league.
With 04 assists, Florian Wirtz is tied for first in the Bundesliga for most assists after 5 matches (+ he only played in 04 of them 🤯) 💫 pic.twitter.com/54KrVSZ92i

— Bayer 04 Leverkusen (@bayer04_en) September 22, 2021
Patrik Schick has been clinical so far at the front having scored 4 goals for them, but much of the credit goes to Florian Wirtz, the league's assist leader. With so many options up front, Leverkusen and Seoane are a match made in heaven. Since the full-back position is an important part of their game, Bakker is showing exponential growth after the departure of Leon Bailey to Aston Villa.
Another area where Bayer Leverkusen could improve with the help of Gerardo Seoane is their youth system. Seoane has even managed the U15 team of Luzern FC and understands young players. He is passionate about teaching other people and helping them grow since he feels learning is a really important process especially when you are starting out.
Safe to say Gerardo Seoane enjoyed his first match in the BayArena! pic.twitter.com/gcoXMpU7QF

— Bayer 04 Leverkusen (@bayer04_en) August 21, 2021
The Swiss manager has signed a contract till 2024 and is looking at a well-deserved extension if things keep going well for them. The new season has only just begun which is why it is important they use this momentum to push through in the long term. Nothing beats a confident start and Leverkusen now just have to build on it and stay in the title race.