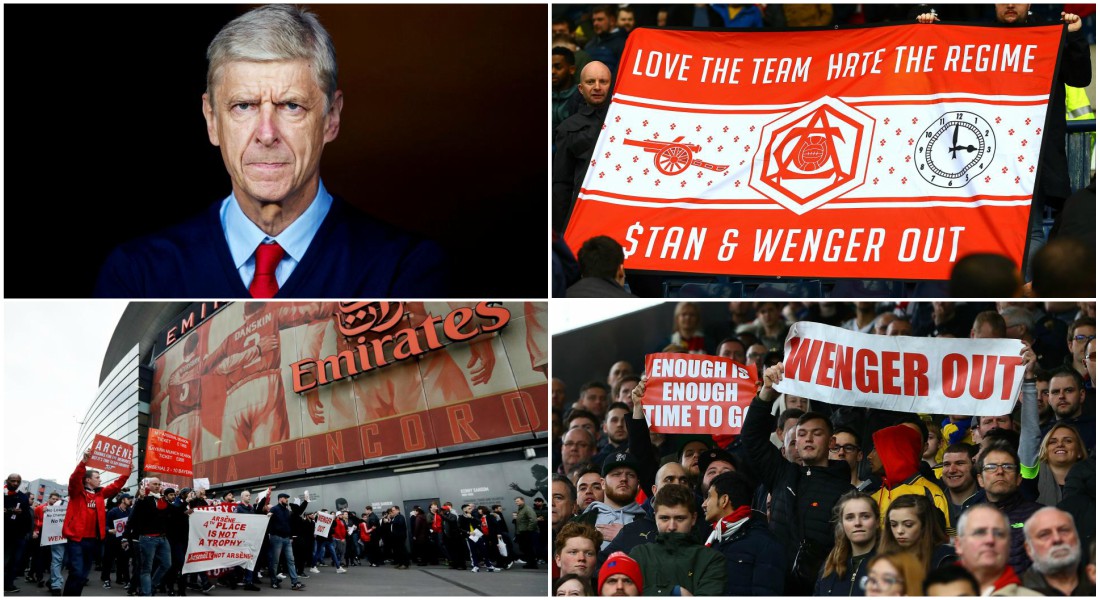 Arsenal Protesters Vow That Things Will Only Get Worse If Wenger Signs A New Deal
Frustrated Gunners fans have now reached the boiling point and are stepping up their protest campaign to prevent Arsene Wenger from signing a new two-year deal at Arsenal.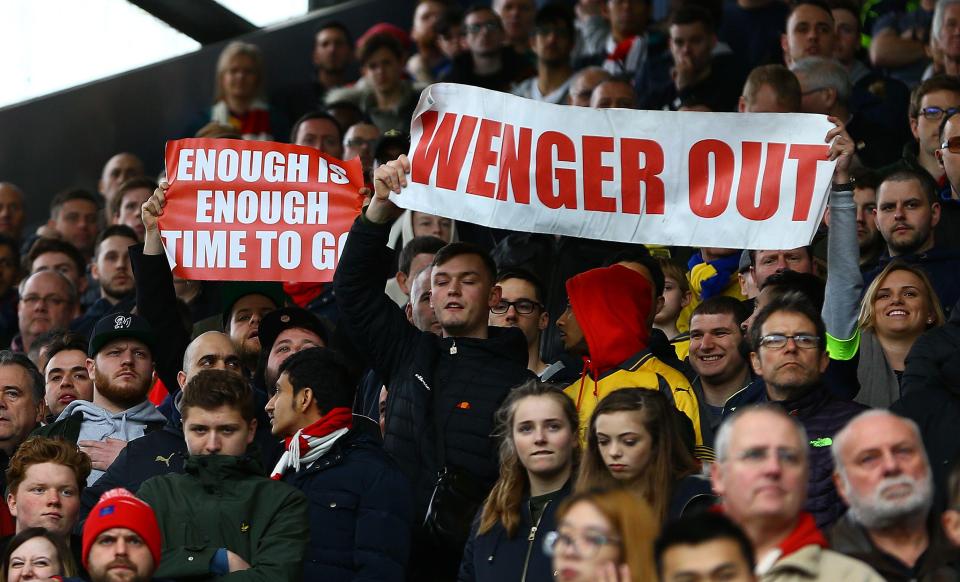 Wenger is facing the heat after they were humiliated 10-2 (on aggregate) defeat to European rivals Bayern Munich over the span of two-legs in the Champions League last-16 round and a 3-1 defeat against West Brom last weekend.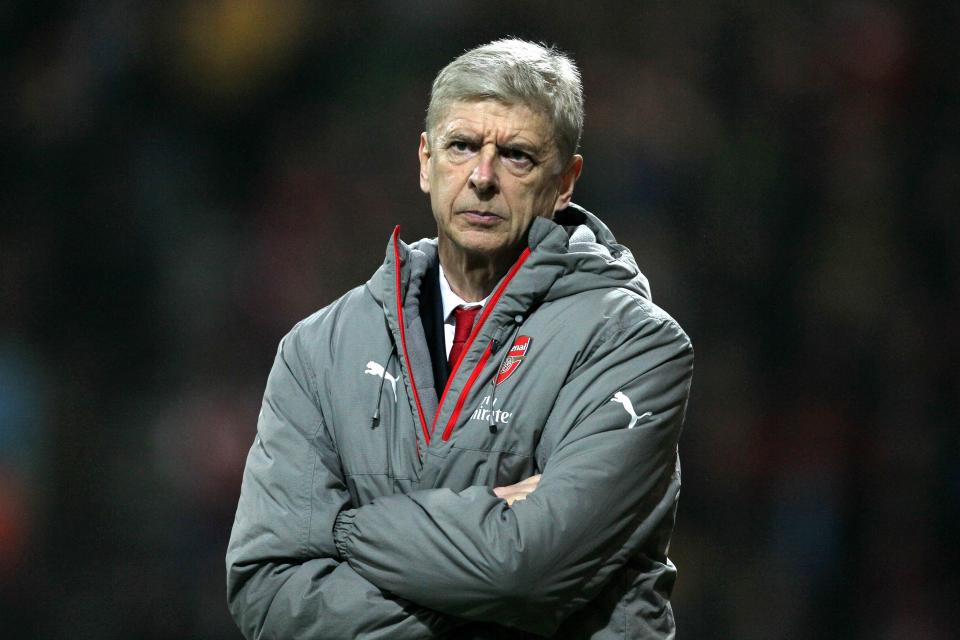 The Gunners bosses are willing to offer the Frenchman a new contract and now it would be interesting to see whether Wenger signs a new deal amid huge protests from fans after a disastrous run of results in both the Premier League and the Champions League.
The Gunners are likely to miss out on the Champions League for the first-time in Wenger's two decade long stint at the club.
However, a growing number of Arsenal fans are getting frustrated with the lack of ambition shown by the club under Arsene and #WengerOut signs are flowing in full glory.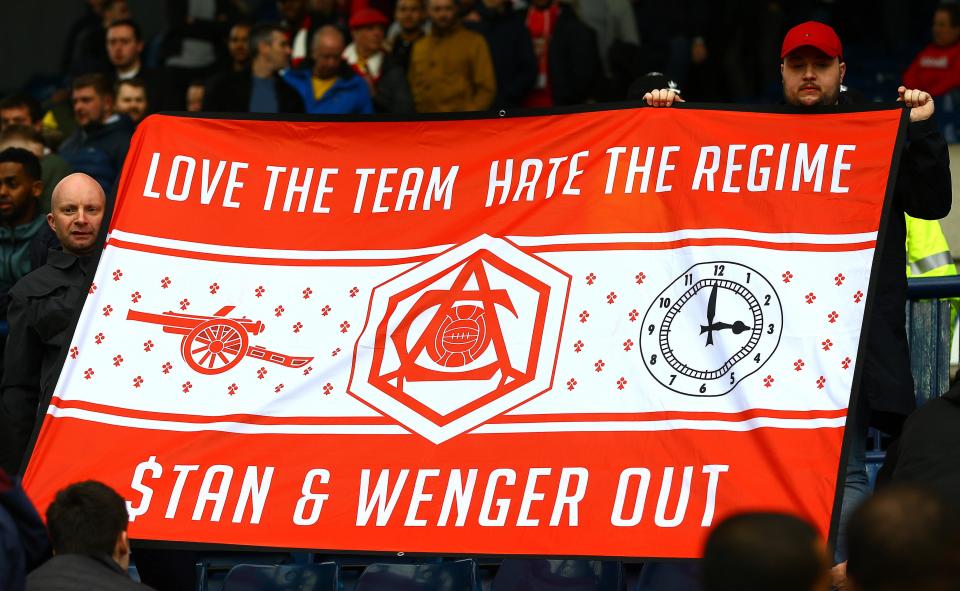 Arsenal are now in the mix to lift the FA Cup trophy this season and are set to take on Manchester City on April 23.
However it is quite evident now that the Frenchman is going through the worst run of his spell  at Arsenal, both in the Premier League and in all other competitions.
The Gunners boss is said to hold a meeting with the board – although no decision has been made by the club on the Frenchman's future.
Arsenal have stated that any decision about the long-standing manager's future will be a mutual one.
And now the situation has got worse after one of the protest organisers have accentuated that hell will break loose if Wenger finally signs a new contract at the North London club.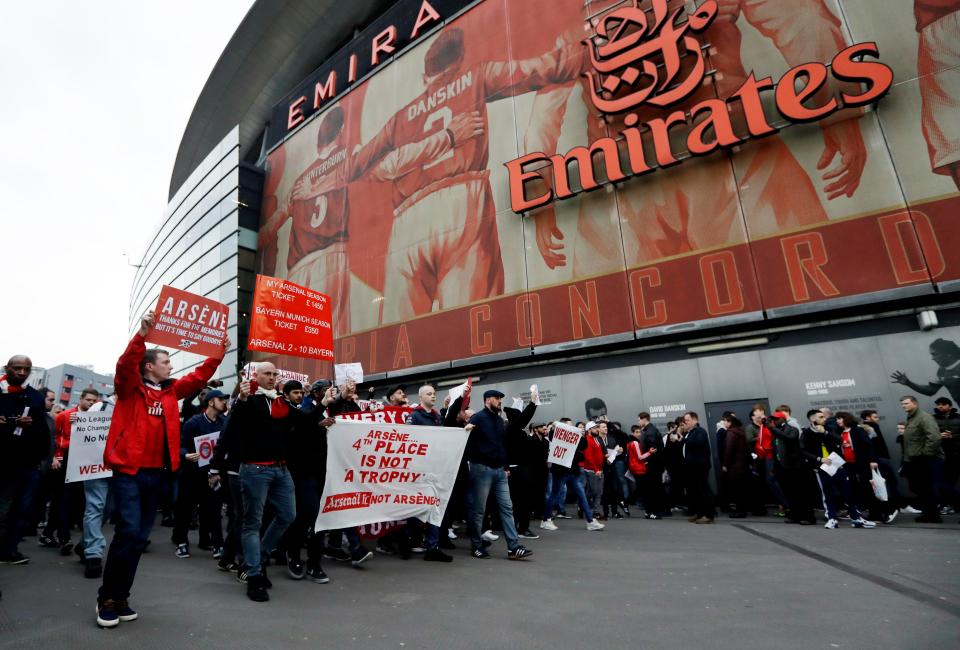 Mark King, a member of the Black Scarf fans' movement, said: "The protests don't stop, even if Wenger announces that he is staying."
"It won't be a major surprise if and when he signs a new contract. But it will be a shameful decision from an owner who has no sporting ambition for Arsenal."
"Wenger has done nothing in the past three years to justify a new deal and we will ramp up the protests against the board and the manager."
"The atmosphere in the stadium and the confrontation between supporters is going to get worse."
"We have tried to keep our protests respectful and don't want to be giving abuse to a man who has done great things for Arsenal in the past."
"But if Arsenal think we are going to go away they are in for a big surprise."
However, King is not willing to reveal what they are planning next.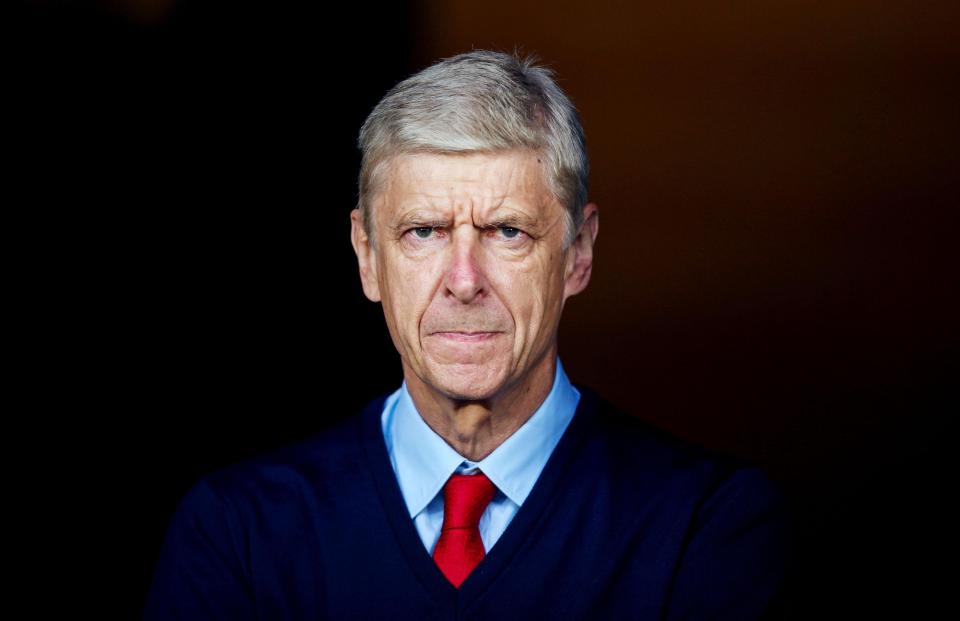 And they have now told people to "reply to every posting from the club's official Twitter account with the hashtags #wengerout and #nonewcontract".
He added: "I keep reading Wenger is going to launch a major spending spree this summer and that he is going to 'reinvent' himself. But what does that mean?"
"He is 67 years old and has been in the job for more than 20 years. He's not going to change now."
"If he is allowed to stay on, he's just going to repeat the same old mistakes all over again."
"He's a very intelligent man yet he still cannot see when his time is up."
"He either has no self- awareness or he simply doesn't care what the supporters think."
Around 200 fans shouted ant-Wenger chants outside the Emirates stadium before the Champions League last-16 second-leg defeat against Bayern Munich on Tuesday.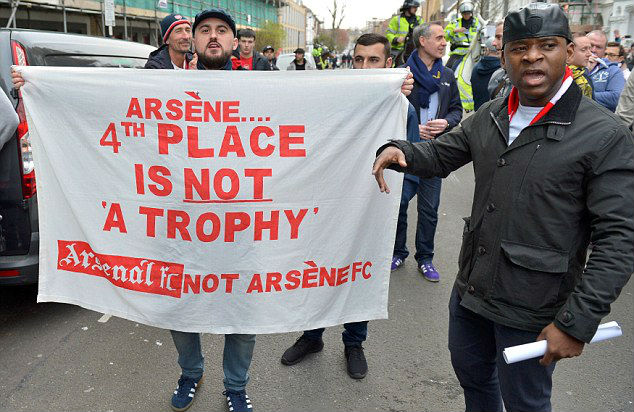 The protesters outside the stadium carried banners and signs including one that read 'No New Contract' with the French manager set to leave the Premier League club in the summer if he does not sign a new contract.
The angry fans had also chanted 'Wenger Out' as they marched towards the Emirates.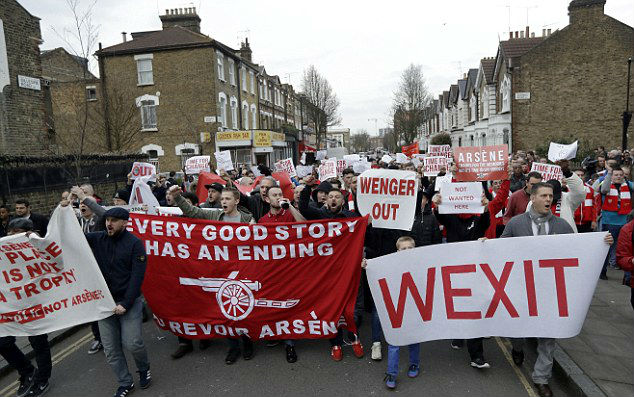 Protests against Arsene Wenger doesn't seem to be stopping anytime soon as Arsenal fans staged yet another march – calling for the ousting of the iconic manager.
Gunners fans have become more and more vocal about their displeasure with the Frenchman and they are calling for Wenger out during every game.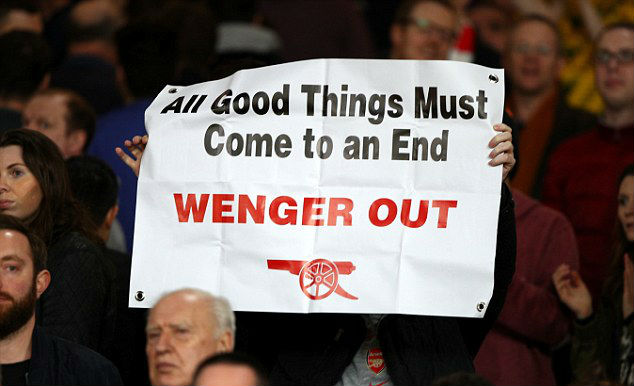 There were also protests ahead of Arsenal's 5-0 win over non-league side Lincoln City in the FA Cup quarter-final clash.
Anti-Wenger chants were heard loud and clear throughout the game – while some called for a 'WEXIT'.
Arsenal have failed to win the Premier League in over 13 seasons now and this has caused huge uproar among fans.
The Gunners boss is said to hold a meeting with the board – although no decision has been made by the club on the Frenchman's future.