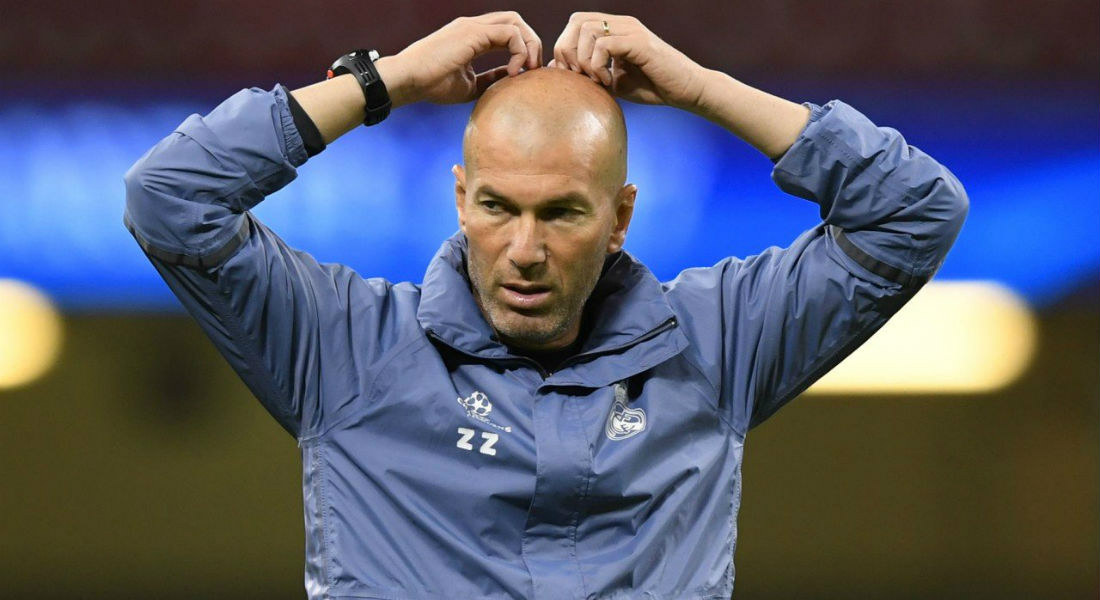 Real Madrid Crisis: Under Pressure Zinedine Zidane Denies Rift After Tottenham Defeat
Zinedine Zidane denied Real Madrid are in crisis after this team lost 3-1 to Spurs on Wednesday night in the UEFA Champions League.
Tottenham stunned the back-to-back Champions League winners with the brilliant display at Wembley.
The purest form of football form Mauricio Pochettino's side.
Two Dele Alli goals and a Christian Eriksen's strike were enough for Spurs to register a historic night.
Cristiano Ronaldo was on the scoresheet too, with the Portuguese scoring a consolation goal for the away side.
Real have now lost their second game in less than a week.
Their progression is not yet guaranteed in the round of 16 of the Champions League and sit eight points behind Barcelona in the La Liga table.
Pressure is mounting on manager Zinedine Zidane but the French legend rejected the notion of a rift in the Real dressing room.
"We are not in crisis," he said after the match.
"We did not create too many chances, they play better but we did not have a bad game, we had three or four opportunities to draw level and did not take them."
Borussia Dortmund's 1-1 draw with APEOL means Madrid are five points clear of third place in Group H, with two games remaining against Dortmund and APEOL.
Spurs have already booked their place in the next round and may look to rest big names for their remaining fixtures in the group stage.
When asked if he was worried about the 3-1 defeat to Tottenham, which comes after a 2-1 loss to Girona at the weekend, Zidane said: "You always ask me the same thing.
"I'm not worried and I'm never going to be whatever happens. We played against a better team.
"Tonight they were better than us and we have to accept it. No need to review it again."
He added: "We have lost a match of Champions and another in la Liga.
"They are two defeats in a row. We are not happy. We cannot be happy.
"It's a bad time but you have to accept it.
"When you win you accept it and when you lose you have to hold your head high. This is football and we have many games to turn this around."