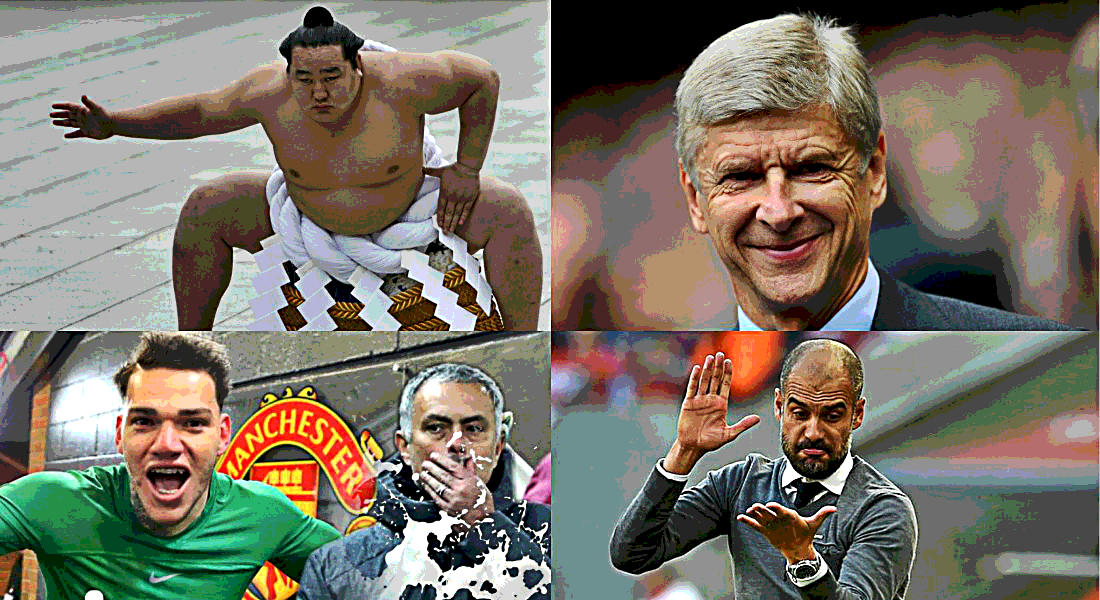 Wenger Sees Sumo Solution For Man City And Man Utd Following Manchester Derby Tunnel Bust-Up
Manchester United and Manchester City could learn a few things from sumo wrestlers after Sunday's high-octane derby clash that ended in a post-match tunnel bust-up, according to Arsenal boss Arsene Wenger.
Both Manchester United and Manchester City played the blame game last night as the Football Association started an investigation into Old Trafford's tunnel bust-up.
Man City sources said that the tunnel bust-up following their 2-1 win over arch rivals United would not have occurred if Red Devils boss Jose Mourinho had not peeped into their dressing to tell their players to tone down their celebrations.
On the contrary, Man Utd sources claimed that City's celebrations were too loud and excessive – showing lack of respect.
Almost 20 players and coaching staff were involved in the bust-up which began when Mourinho reportedly had a heated argument with Man City goalkeeper Ederson.
The situation was completely out of control – with water and milk thrown at Mourinho and Man City coach Mikel Arteta suffering a cut above his eye.
However, both the clubs have said that no punches were thrown during the post-match brawl.
And Wenger has now conveyed his opinion on the fracas, saying they should learn the values of sportsmanship from the sumo wrestlers.
"It is part of the intensity. It can go overboard," he said.
"It happened to us. It happened to us. Hopefully you commit 100% to the pitch and are an angel after.
"I don't know what happened really. It is difficult to take to see the 100 per cent celebration on the other side. It is an experience that's a little bit offensive.
"That's why I admired sumo in Japan because the guy who wins does not show his happiness out his respect for his opponent.
"Is it something we can copy? I don't think so. It's not part of our culture."
Earlier this year, Fabregas admitted that he was the Arsenal player that threw the pizza over Ferguson during a post-match tunnel bust-up.
"Yes," he said when asked if it had been him.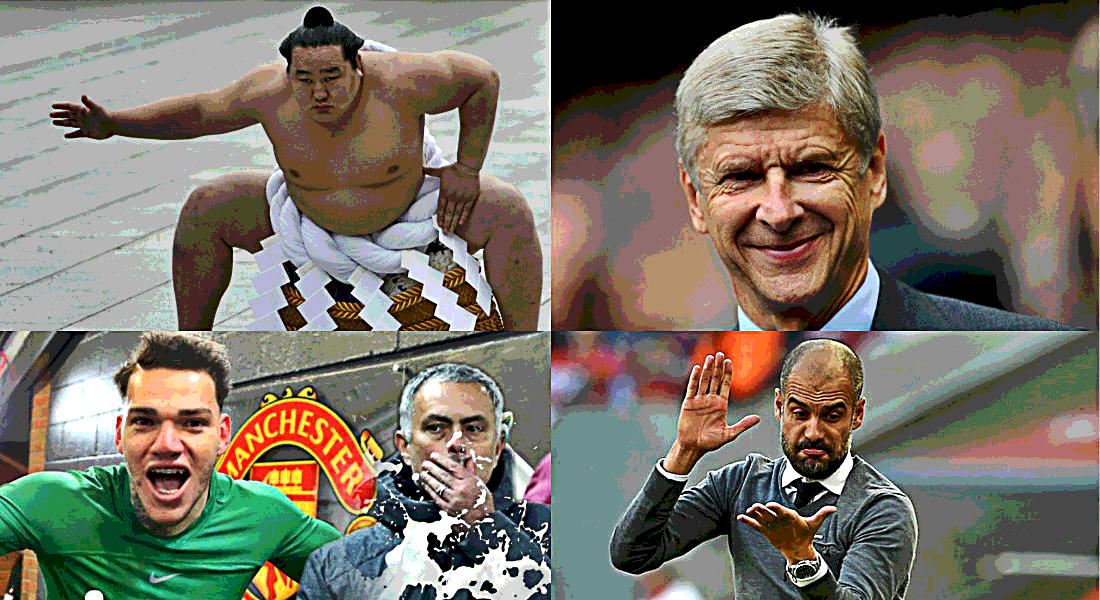 "All of a sudden, I heard noises (from the tunnel) and I thought what's happening?
"So I go out with my slice of pizza and I saw Sol Campbell, Rio Ferdinand, Martin Keown… everyone pushing each other.
"I was like, I want to get in but I don't know how to and I threw… peeew… just threw it. Once I saw it was hitting, like, who it was hitting, which I didn't mean…"