Chelsea boss Antonio Conte has expressed his disappointment at Diego Costa's criticism in England.
The former Italy head-coach said that he did not understand why Costa was constantly put under the scanner by certain people in the country.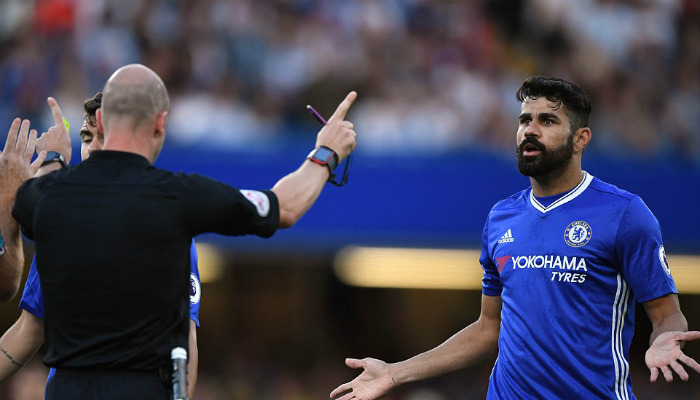 Costa who was booked in both of Chelsea's opening encounters faced harsh criticism, with some stating that the player should have been sent-off in both the games for his aggressive behaviou even after being booked.
Conte has lent support to his star striker and has called for him to just focus on his game.
"I don't understand that other players or managers or press all say bad (things) about him," he told reporters.
"Diego must be focused on the match. Because for me, the most important thing is the match – it's important to pay attention, because he is an important player and he can score a lot of goals and I want him to put himself in the game and not to think of other situations.
"Because it's not good for him, for me, for Chelsea or the fans. I think for the English league, this is no good.
"Have I spoken to him about it? Yes, I try to speak to all my players – all together and individually and its important to have these relations. But when I speak to them, I keep it between ourselves."