Argentina has always had an envious evergreen conveyor belt of creative and attacking talent who have dominated global football. Conversely, finding a perfect fit between the sticks has been an ever-present challenge. Their goalkeeping talent supply has been so deficient at the global stage that the only world-class names that come to mind are Amadeo Carrizo (featured in the 1950-60s) and Ubaldo Fillol whose heydays were in the 1978 and 1982 World Cup tournaments. Post the World Cup 2018 debacle, rookie coach Lionel Scaloni's national team rebuilding has seen eight goalkeepers in team rosters across 21 matches. The number-one jersey is still open for grabs and is a position that requires an immediate fix if Argentina aspires to win silverware.
This article attempts to evaluate pivotal goalkeeping protagonists keeping in mind the grueling international schedule for Argentina. 2020 is when the battle begins with CONEMBOL World Cup qualifications in October followed by Copa America 2021, Tokyo Olympics 2021, and finally World Cup 2022.
WHAT DO WE HAVE IN STORE?
Juan Musso
(Udinese – Serie A; Current National caps – 1)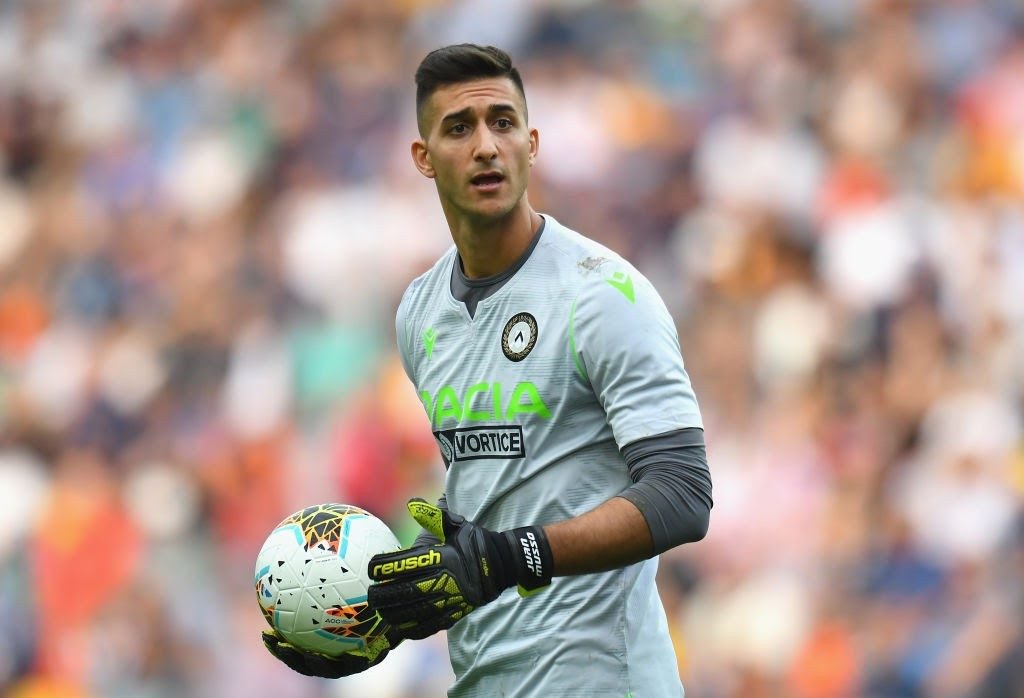 From sneaking into the 23-man Copa American 2019 national squad as a replacement for an injured Esteban Andrada, this 26-year-old has come a long way. He is now in pole position to become Scaloni's main man between the sticks in the upcoming World Cup qualifications. The ex-Racing Portero shot-stopper has made quantum leaps from his original €4 million Udinese move in 2018 and is now estimated to be valued around €30 million. Already projected as a potential successor for Samir Handanovic at Inter Milan (even Jan Oblak at Atletico Madrid by a few experts), his latest exploit is Serie A's most clean sheets – 14 in the previous season despite marshaling a leaky defense at Udinese. A whopping 139 saves at an incredibly high success rate of 77%  justifies Musso's status as an elite shot-stopper. The 1.91m tall no-nonsense Musso seems an old school goalkeeper who bets on his reflexes and prefers not advancing up the goal-line. His passing has positively evolved in the last two years and apart from being a reliable passing originator for building from the back, he has exhibited the ability to trigger counterattacks with his long passes. What Musso needs to elevate into a world-class keeper orbit is a transfer move to a top club where he can demonstrate the same solidity on the biggest stage.
Emiliano Martinez
(Arsenal – Premier League; Current National caps – 0)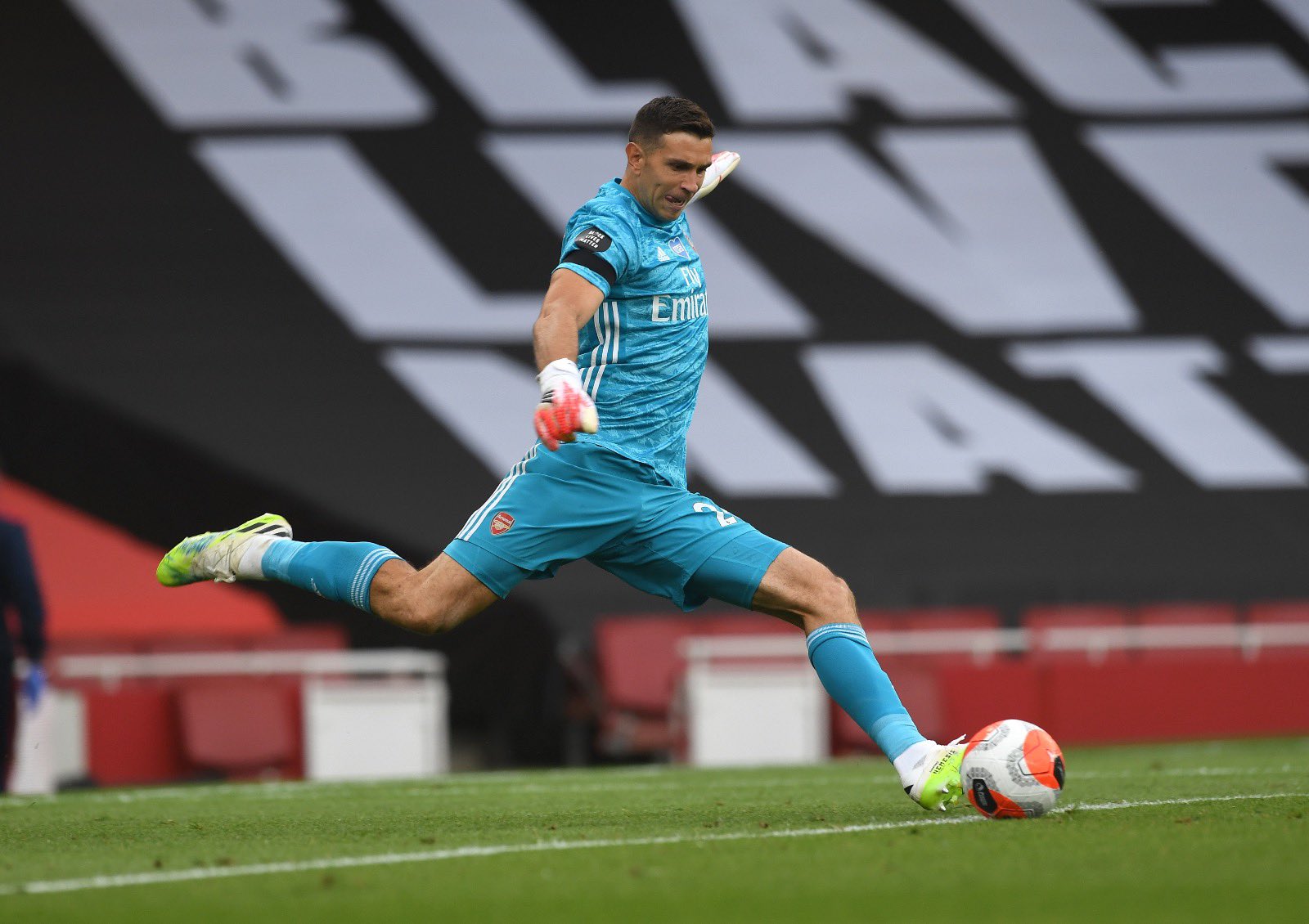 For an Albiceleste fan, Emiliano's entry since June 2020 is a déjà vu moment reminiscing Sergio Goycochea's fairytale as a substitute goalkeeper who was launched into action in the 1990 FIFA World Cup. An eternal club backup for a decade, Emi finally got a chance at mainstage due to Bernd Leno's injury. An opportunity that Martinez grabbed with both the hands. Interestingly in the last ten matches that Emiliano started, an earlier underperforming Arsenal has been on an upward trajectory and culminating with two quickfire silverwares. Among his national goalkeeping department, he looks the most balanced option in terms of technique and box presence. His shot-stopping success rate is only bettered by Hugo Lloris in the Premier League. Moreover, he is equally comfortable in low shots which is a weakness for most South American-bred keepers. His passing range is also versatile and is fearless to operate as a "keeper-sweeper". What makes him truly unique among Argentine contenders is his ball claiming vis-a-vis his punching stats which is the best in the Premier League. This makes him a potentially sane choice during penalty box clearance action. The only iota of doubt Scaloni may have on the 1.93m tall 28-years old is that all these remarkable statistical figures are mapped across a very small sample size of ten matches. Scaloni can only solve this riddle by giving him regular chance in the upcoming fixtures in order to make a sound decision. While for Emiliano and his career, the FA Cup winner is at club level where he seems to be on the verge of a movement to Aston Villa or Brighton for the sheer desire of more playing minutes as an undisputed starter.
Esteban Andrada
(Boca Junior – Argentine Primera Division ; Current National caps – 4)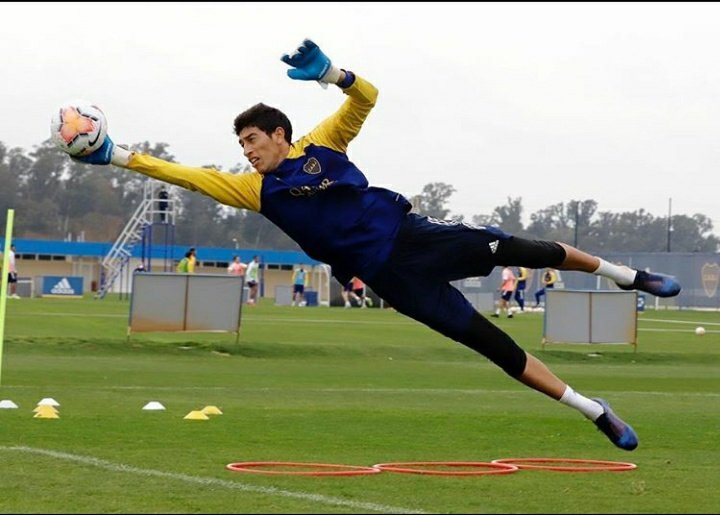 The most experienced among the main contenders, Andrada was the Argentine starter in the last two international friendlies before lockdown. The Boca Juniors numero uno does have concrete support in Argentine local circles. He shot into global prominence with a league record of 1129 minutes without conceding a goal in 2019. At the peak of his game, Andrada is a brilliant shot-stopper and conceded a miserly seven goals in the last Argentine Superliga season. While he has the highest save percentage (+90%) among his compatriots, he doesn't get his due credit compared to the European top five league goalkeepers. While he has been perennially connected to a move in Europe from the early days, somehow this did not materialize. He may as well prioritize building a legacy as a Boca legend and has got another five years ahead. He has a towering physical presence of 1.93m and sky-high aerial reach in the box. Andrada brings an added advantage of quality high-pressure experience as a two-time finalist at the South American summit tournament of Copa Liberatore's with Boca and Lanus. He can also be ideal for an alternate high defensive line with his sweeper skills. He has mastered the art of launching quick counterattacks with his long passing and throws. Being an instinct-based keeper, his technique looks shaky at times on positioning for set pieces, corners & punching clearances. Scaloni may find these reasons enough to gravitate towards Musso or Emilinao as the long-term starter.
Walter Benitez
(OGC Nice – French Ligue1 ; Current National caps – 0)
Walter Benítez: "I like the Premier League. It's a very important league and I would like to play there one day."#FreeBenitez pic.twitter.com/w6A0ZdDE3G

— Villa Analytics (@VillaAnalytics) July 28, 2019
The 27-year-old has worked his way up from being a backup keeper and has been one of the mainstays across the last three seasons in Patrick Viera's silent progress at OGC Nice. He well deservedly will see Europa League action this season and the 1.91 m tall shot-stopper is already considered as one of Europe's best when it comes to goalkeeping skills and reflexes. This is well proven by his incredibly high Post-shot Expected Goals metric which ranks higher than most elite names in Europe. He is arguably the numero uno in Europe in short passing with the lowest average pass length and a very high passing accuracy of more than 90%. This trait is tailormade for the Argentina national team who normally prefers a deep defensive line that builds from the back and progresses with controlled possession. While he is an astute reader of the situation during penalties and has an excellent cross handling track record, he needs to polish his long-ball distribution and clearance abilities. It is extremely baffling that Scaloni has never started Benitez in the last two years as Argentina continues to experiment in the goalkeeping department. Time is of the essence here as Benitez has been vocal about the fact that he can also be eligible for the France national team selection once he gets his French passport which is expected in 2021.
THE OTHERS…
The below five shot-stoppers have had their moments of success and may still believe that they deserve to be in contention for the Argentina national team.
Franco Armani has been the most capped goalkeeper (11 caps) in the national team since the knockout stages of World Cup 2018. While he is a South American legend with his heroic displays at River Plate and the Colombian league, the 33-year old is a technically limited shot-stopper. One can never forget his penalty save against Paraguay in Copa America 2019 which ensured Argentina did not have an embarrassing group-stage exit. At best, he has been a stopgap arrangement and Scaloni seems to have overutilized Armani.
Mexican league has many folklore stories on Agustin Marchesin's spectacular saves at Santos Laguna and Club America. While he managed a late Europe call and performed well with the Portuguese champions (FC Porto), Marchesin could not leverage his early promise. The South American and Liga MX stints limited his growth to become a compact technical keeper.
Geronimo Rulli is undoubtedly the biggest disappointment in this list. Once considered the natural successor of Sergio Romero, Rulli developed a cyclic pattern of good displays followed up by an erroneous stint. Still only 28, he may have one more remote shot at redemption if he can make the best of his loan move to Villarreal FC.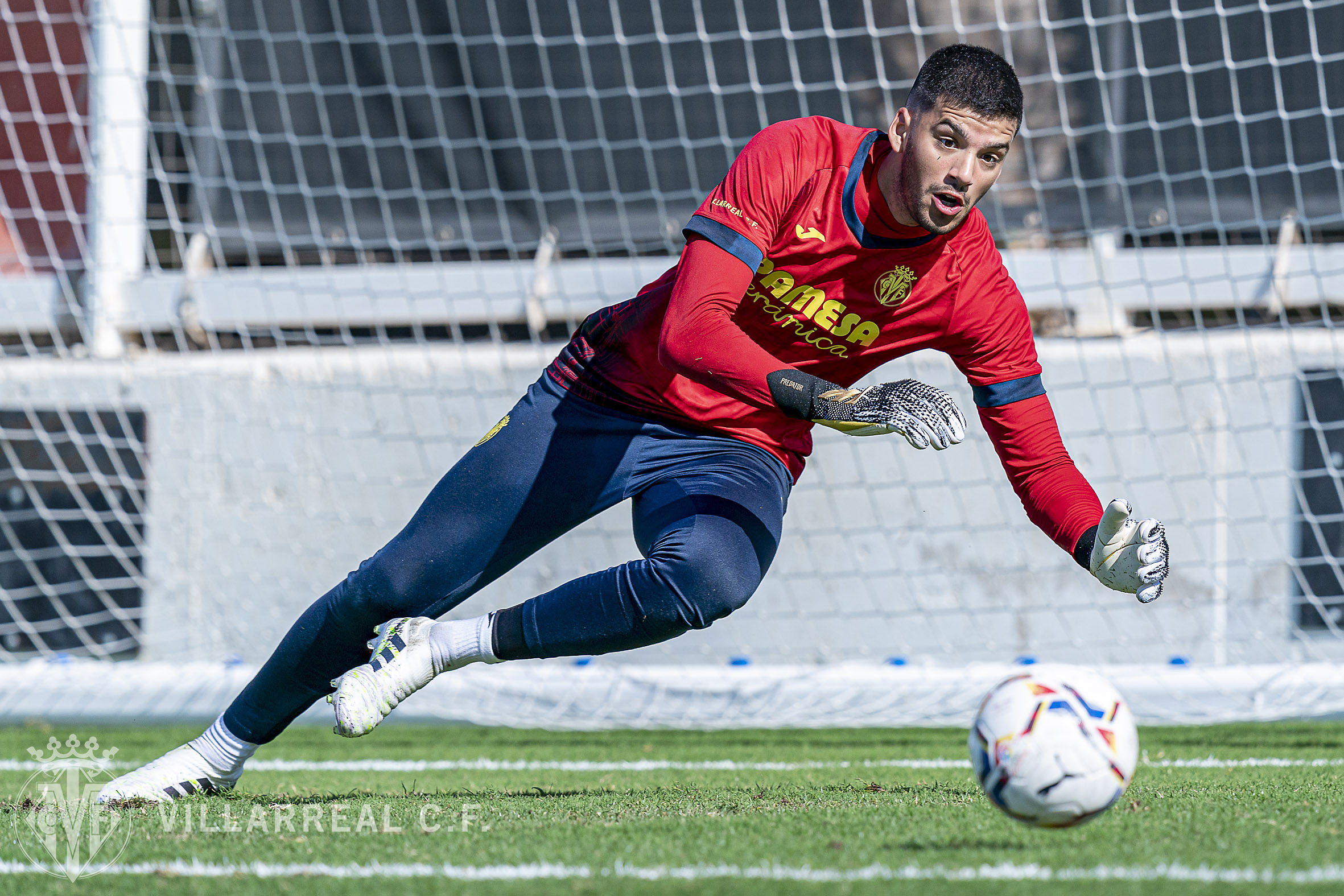 Paolo Gazzaniga displayed promising performances last season at Tottenham when he got some Premier League playing time. But unless he moves to a new Premier League club as a starter, he may never be a part of Scaloni's plans.
This article won't be complete without a mention of Sergio Romero who was the undisputed starter for Argentina from 2010 to 2018, working with six national coaches and earning 96 international caps. Romero has a curious distinction of being the number one goalkeeper in the national team while being a second choice keeper across Sampdoria, Monaco and now Manchester United for a majority of the time. Surprisingly he has generally performed above expectations in the national jersey despite abysmally low club level playing minutes. The 33-year-old has seemingly fallen down the pecking order at Manchester United and is trying for a move to one of the lower-ranked Premier League clubs for some playing minutes. His legacy may end up being the most efficient backup keeper and it is safe to assume he is very much out of Scaloni's radar.
Keeping the future in mind and the need to fix defense on a war footing, Scaloni should focus on the main four contenders in his blueprint. I bet that Juan Musso will be an immediate starter for the senior national team in the World Cup 2022 qualifiers. The other two back-up spots should go to Emiliano Martinez and Walter Benitez. If Emiliano displays his excellent form in the coming Premier League season, he can potentially seize the starting spot also depending on how Musso performs. Benitez as the third choice will also make sure that he is locked for Argentina considering his talent. Esteban Andrada will be very much in contention and he can be an excellent option as a regular starter for the Tokyo Olympics 2021. He can play a crucial role in the development of younger players like Facundo Cambeses, Manuel Roffo, and Jeronimo Pourtau.