Arsenal will be the latest focus of Amazon's All or Nothing documentary series, the club announced, with cameras set to start rolling behind the scenes during the 2021-2022 season.
You asked. We heard you.#AllOrNothingArsenal

Coming to @PrimeVideoSport in 2022 ⏳

— Arsenal (@Arsenal) July 9, 2021
The NFL team, Arizona Cardinals, was the maiden subject of the fly-on-the-wall documentary series, which premiered in the United States in 2016. Since then, it has covered four NFL teams, New Zealand's national rugby team, Juventus, Bayern Munich, Manchester City, and Tottenham Hotspurs.
Gunners will be the third English top-flight club to feature in the Amazon special, following the Citizens and Spurs. Previous renditions of the series showcased Pep Guardiola's rigorous team talks, Jose Mourinho's agonising conversations with Daniel Levy, and a boatload of player banter.
Amazon's next "All or Nothing" series will be covering Arsenal's upcoming 2021-22 campaign according to @DEADLINE 👀 pic.twitter.com/L01bylSrHK

— ESPN UK (@ESPNUK) July 9, 2021
And now, with Amazon cameras all set to film Arsenal, as they try to bounce back up from a dismal season, the series is gearing up for yet another spectacular installment. All or Nothing: Arsenal will be produced by 72 Films, executive produced by Mark Raphael, Clare Cameron and three-time BAFTA winner John Douglas and will premier exclusively on Prime in 2022. 
WHAT'S IN STORE FOR US?
All the cameras are headed towards The Emirates for a pivotal campaign under manager Mikel Arteta's leadership, with the club coming off a poor 2020-21 season in which they finished eighth in the Premier League and exited the Europa League in the semi-finals. 
📍 Arsenal Training Centre

It feels good to be back ✊ pic.twitter.com/dJ1pQbnXfv

— Arsenal (@Arsenal) July 8, 2021
Arsenal will take the Gooners behind the scenes during a crucial season in which they will be focusing on competing for domestic glory as well as making a return to the European tournaments. Arsenal's preseason has already commenced, with players returning to training this week, with the exception of those currently on international duty, such as Bukayo Saka. 
Back on the pitches 😍

🎬 How training went down

— Arsenal (@Arsenal) July 9, 2021
Amazon will have access to all parts of Emirates Stadium and Arsenal's training facility, as well as follow the players away from all the action to explore how professional athletes manage the routine obstacles. 
The previous chapter was filmed at Gunner's bitter North London adversaries Tottenham Hotspur, documenting then-manager Jose Mourinho's tumultuous and eventually fruitless tenure. 
WHAT ALL HAS BEEN SAID? 
"We are looking forward to giving our fans around the world a unique insight into how we work day to day. We have one of the biggest global followings in the game and one consistent thing we hear from fans is their desire to see more about what happens behind closed doors at the club," said Mark Gonnella, Arsenal media and communications director.
"All or Nothing will give our fans and sport lovers an opportunity to learn more about what makes Arsenal such a special club, our trophy-laden history and our ambitions for future success."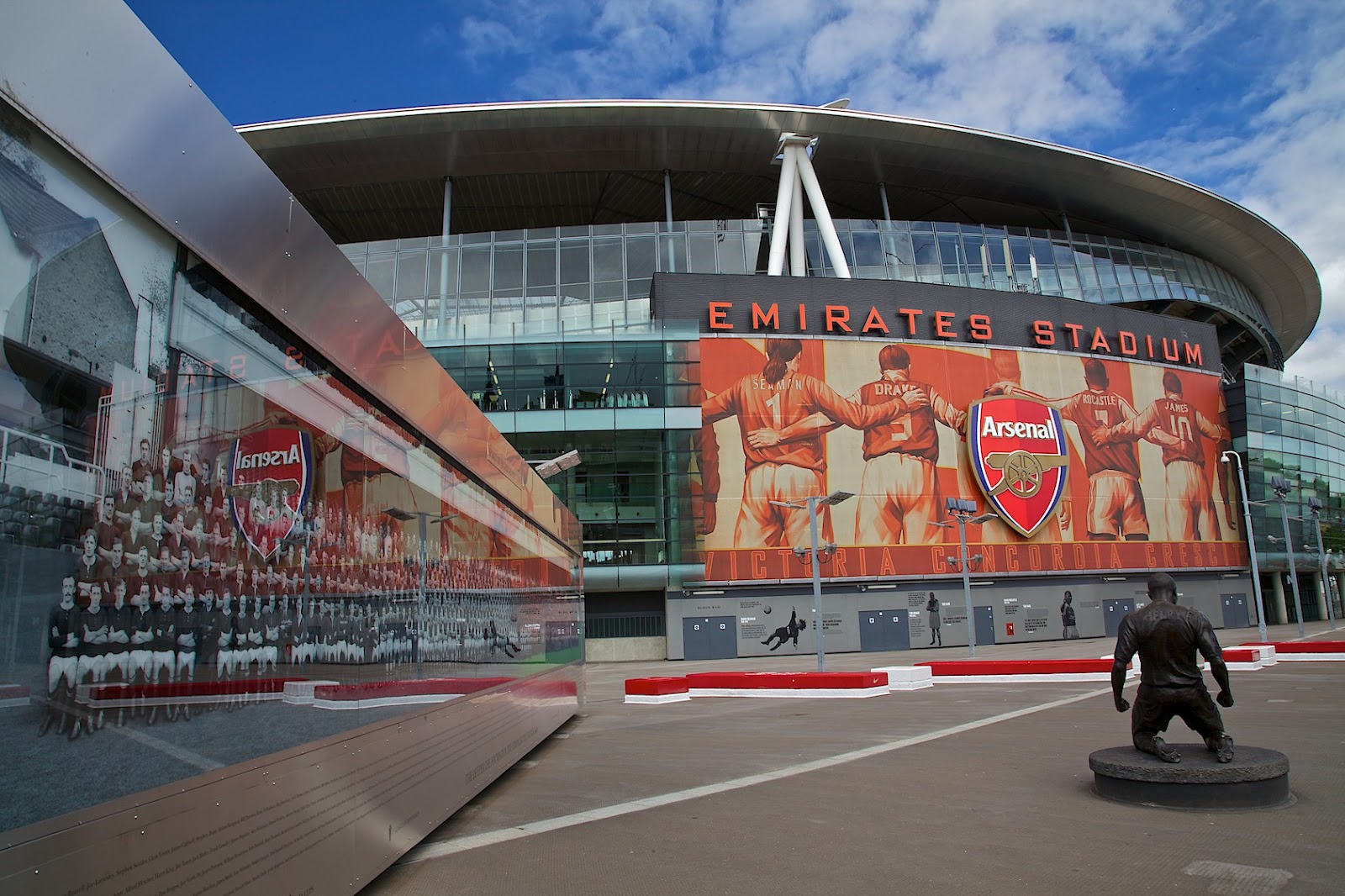 Dan Grabiner, head of UK originals at Amazon Studios, said: "Arsenal is a historic club going through a fascinating period, and we can't wait to take viewers behind the scenes on the journey of this crucial season. All or Nothing is about intimate access to the passion and commitment behind elite sport, and in Arsenal we have the perfect subject for the next chapter. We are looking forward to Prime members around the world experiencing another Premier League season with a new club, through All or Nothing's signature quality storytelling and access."
"We're excited to have the opportunity to go behind the scenes at Arsenal to capture the exhilaration and drama of a unique season at the club," said Clare Cameron, Executive Producer, 72 Films.
"The opportunity to get close-up access to a squad of talented young players, both on and off the pitch, see the return of the fans to football and understand what makes Arsenal such an iconic club, will make for a compelling All or Nothing series."